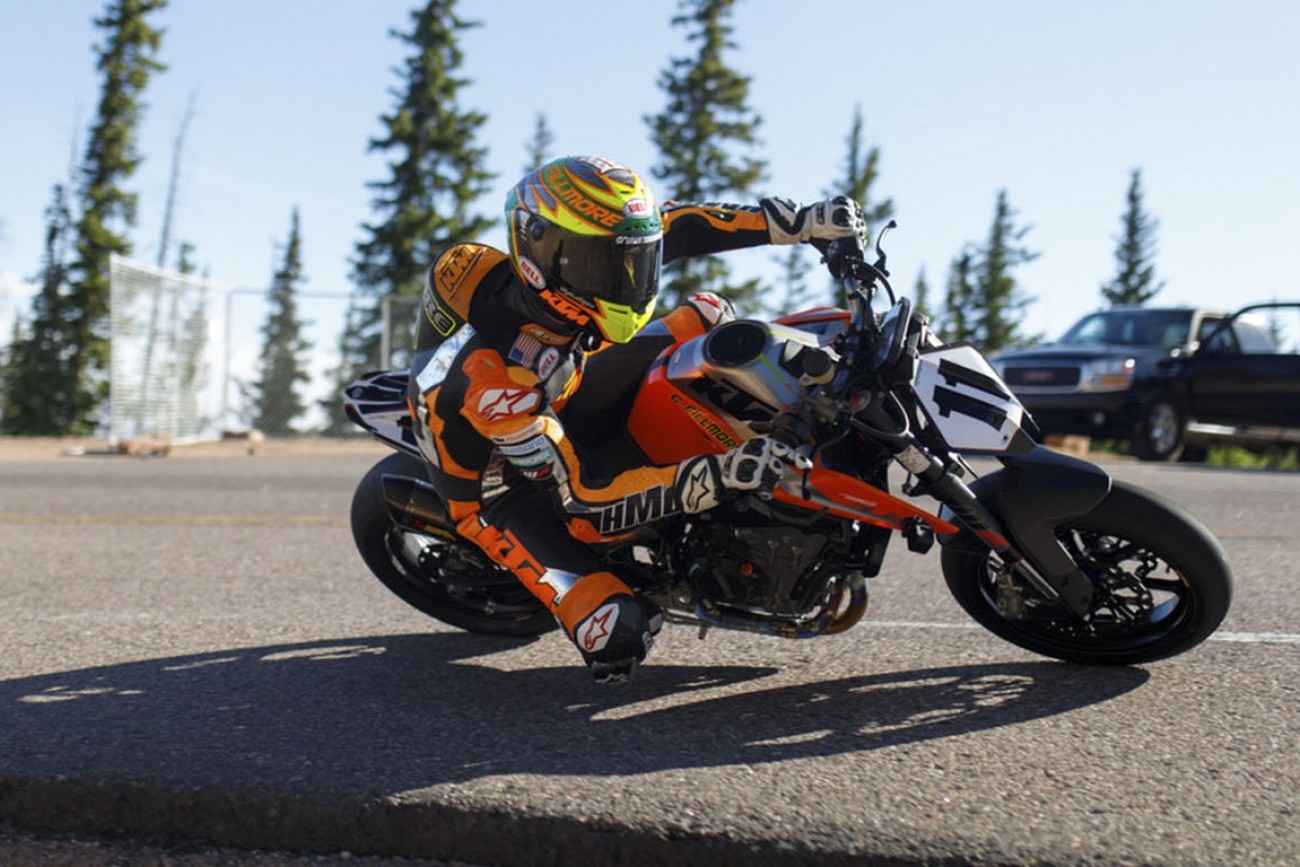 Features
Watch: Chris Fillmore's Record-Breaking Pikes Peak Run
We're a little late to the game on this one, but if you haven't seen it, you need to watch it.
Last year, Chris Fillmore shattered the all-time motorcycle course record at Pikes Peak with a 9:49.625 while riding a KTM 1290 Super Duke R. He returned this year to conquer the middleweight class with KTM's 790.
And… he killed it with a 10:04.038 to take the record.
"Well, we could have gone back with the 1290 and tried to go even faster, but with the new KTM 790 Duke arriving in North America later this year, we thought we'd give that a go and try and make more history," Fillmore said on the KTM blog.
His run is incredible, and you can watch the entire thing below.