Features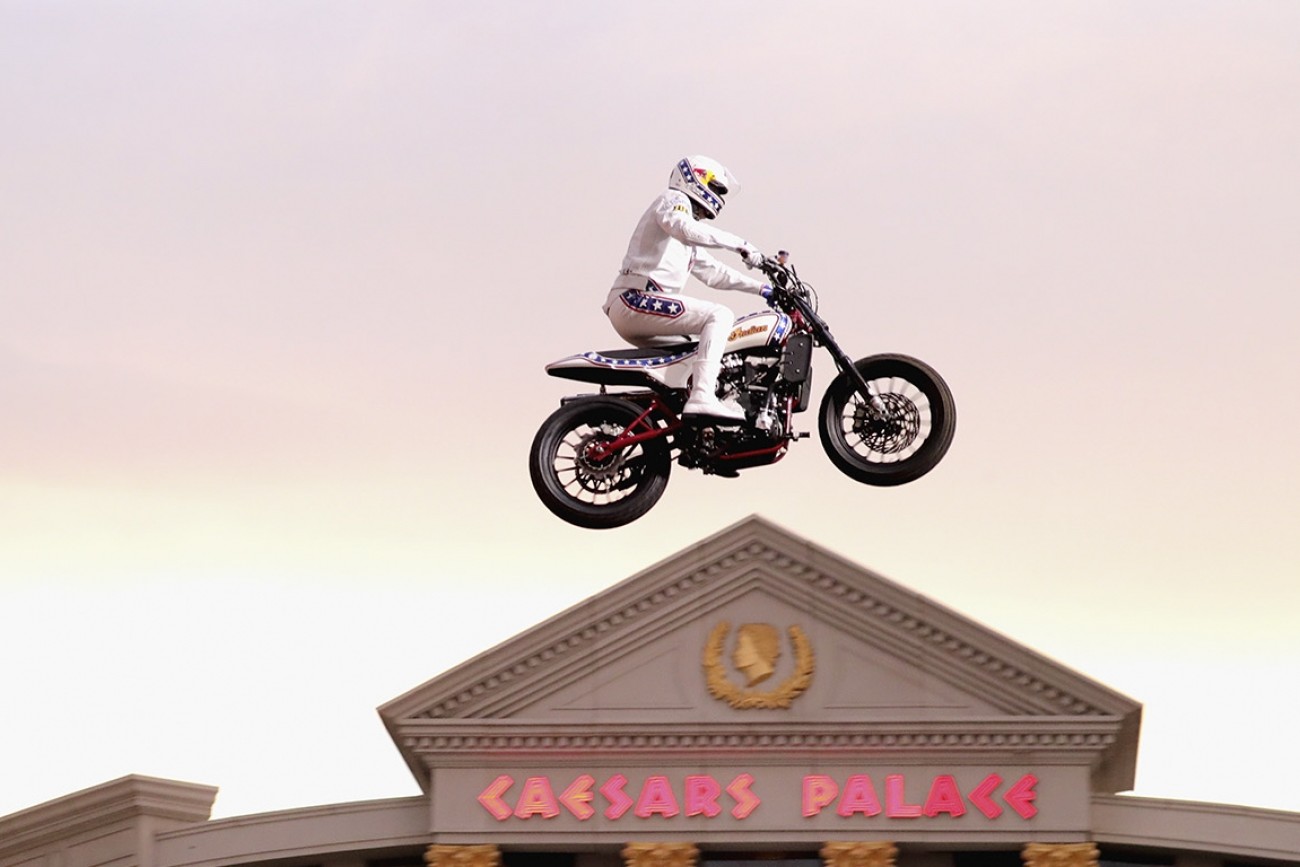 Features
Watch Travis Pastrana Recreate Evel Knievel's Legendary Jumps
Last night in Las Vegas, action sports icon Travis Pastrana honored legendary daredevil Evel Knievel by recreating his most celebrated jumps: jumping the length of 52-plus crushed cars, jumping 16 Greyhound buses, and the Caesars Palace fountain jump that nearly killed Knievel.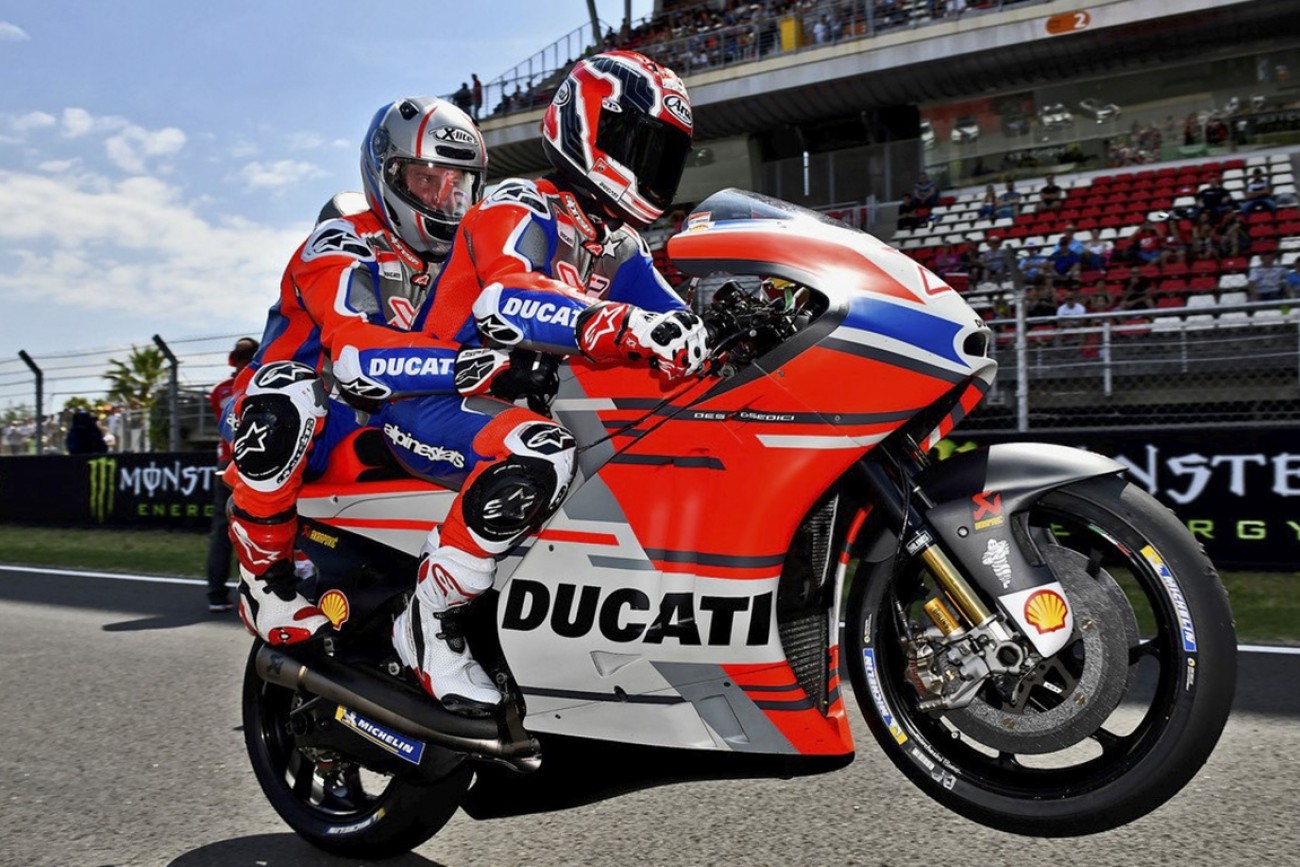 Features
NASCAR's Kurt Busch Went Riding On The Back Of A MotoGP Bike
How was it for the former NASCAR Cup Champion? We'll let him tell you.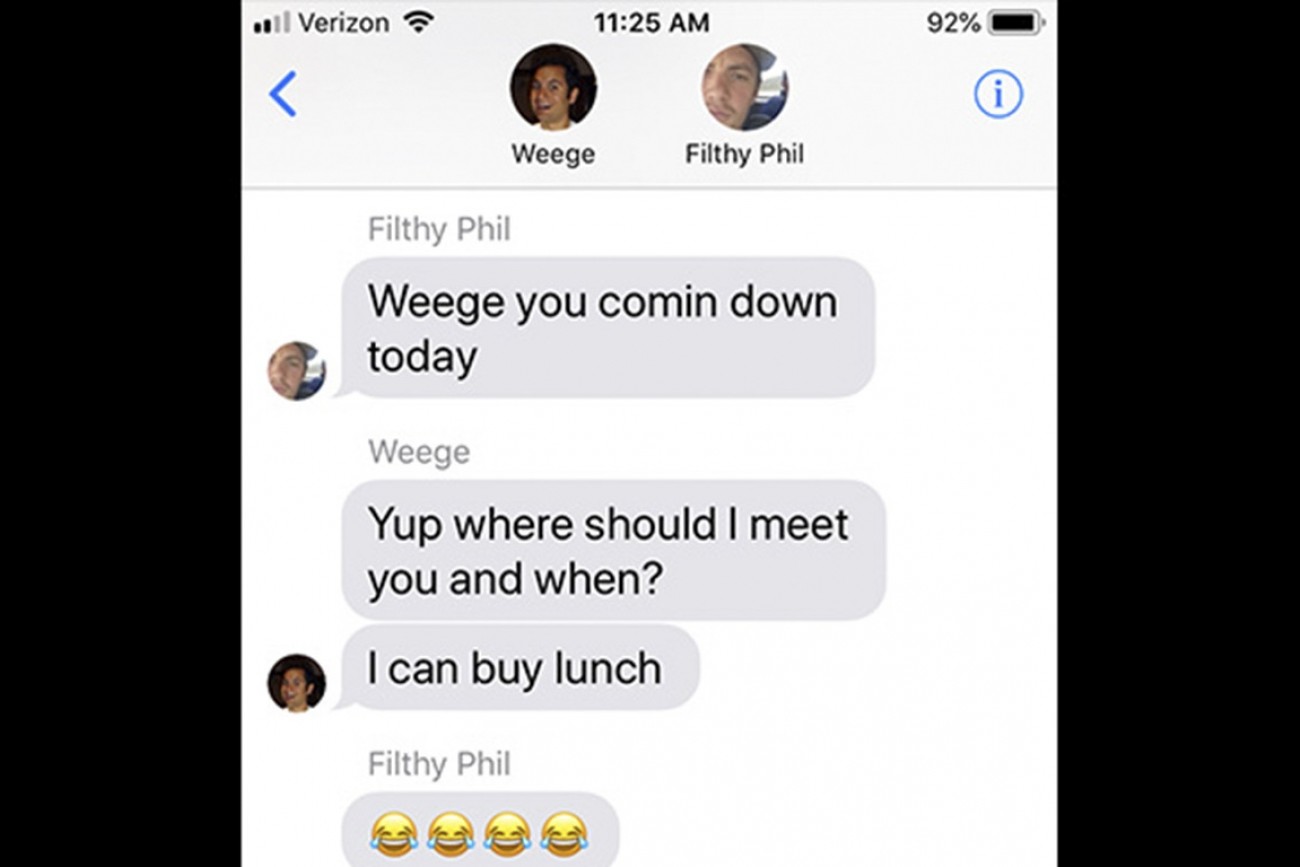 Features
How Weege Screwed Up His Ride With Phil
What happened here? Weege was supposed to hitchhike to Club MX to watch Phil and some others ride today. (No way he's paying for the gasoline required to drive his own vehicle.) Signals got crossed and it didn't work out. Why not? Matthes sent us screenshots of the text thread. Take a look.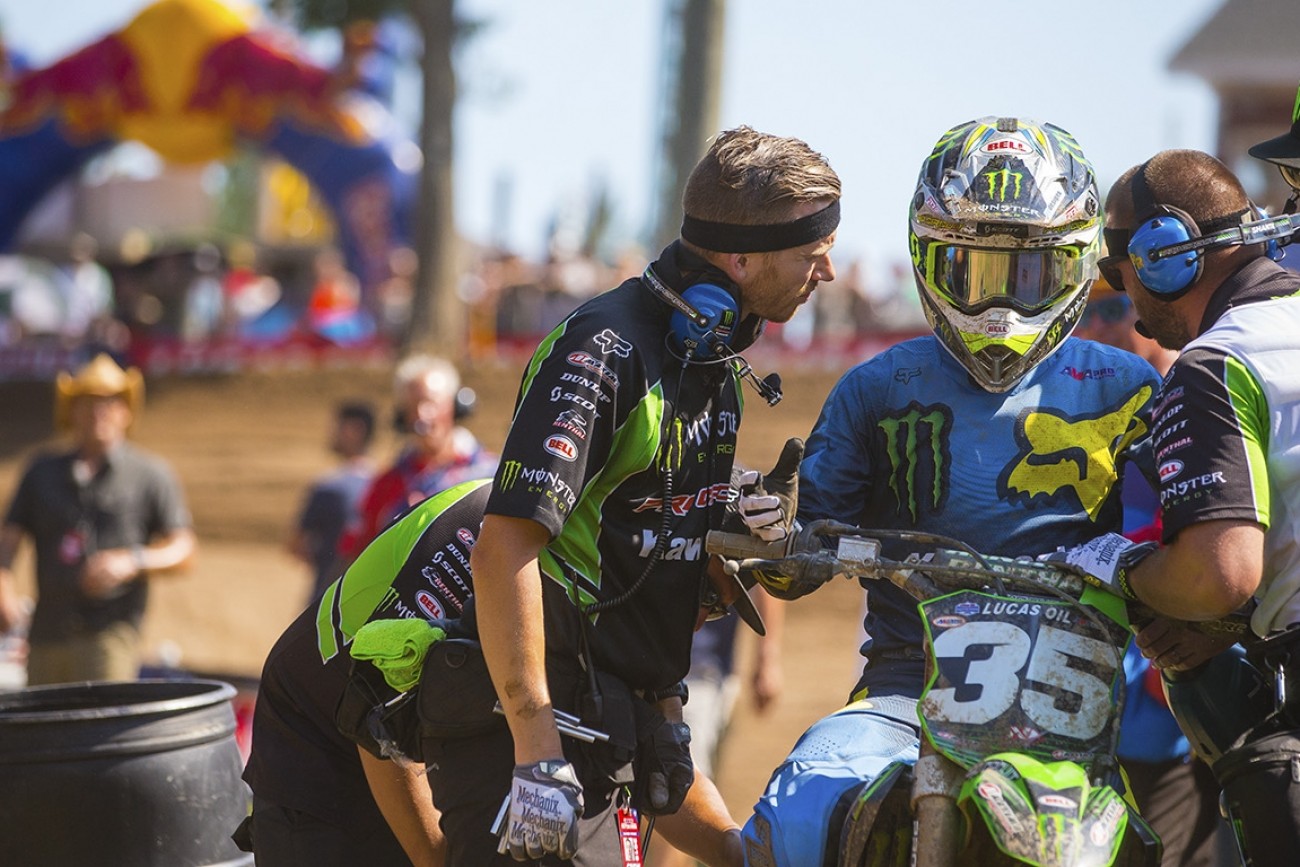 Features
Austin Forkner, Alex Martin Crash GIF
Late in the second moto at Southwick, the 250 overall was turned on its head when Alex Martin (second in the first moto) tried to take the inside going into a corner and ran it in on first-moto winner Austin Forkner. Here is the crash in a GIF.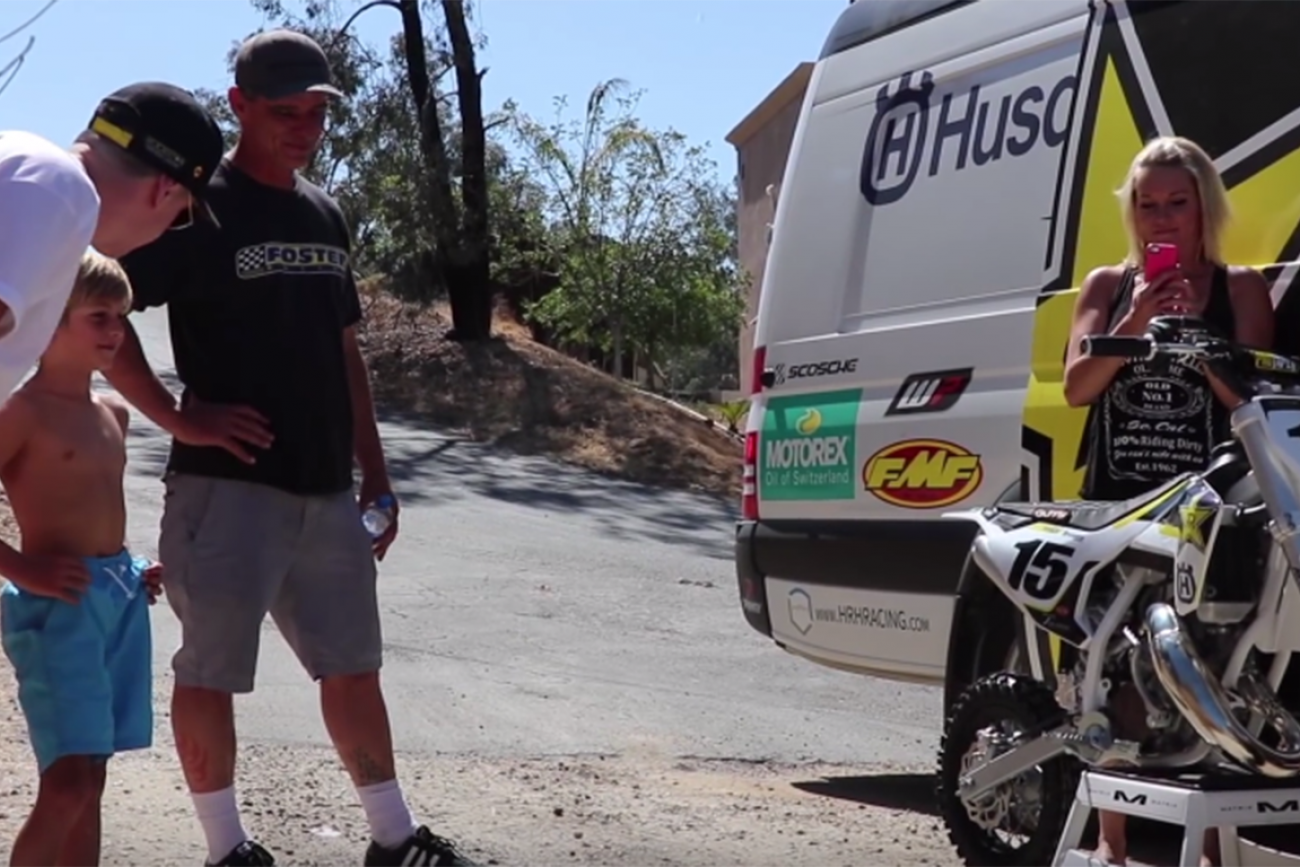 Features
Dean Wilson Surprises Kid With A Brand-New Husqvarna TC 50
While he's currently sidelined with a torn ACL, Rockstar Energy Husqvarna's Dean Wilson is using his time to do a good deed.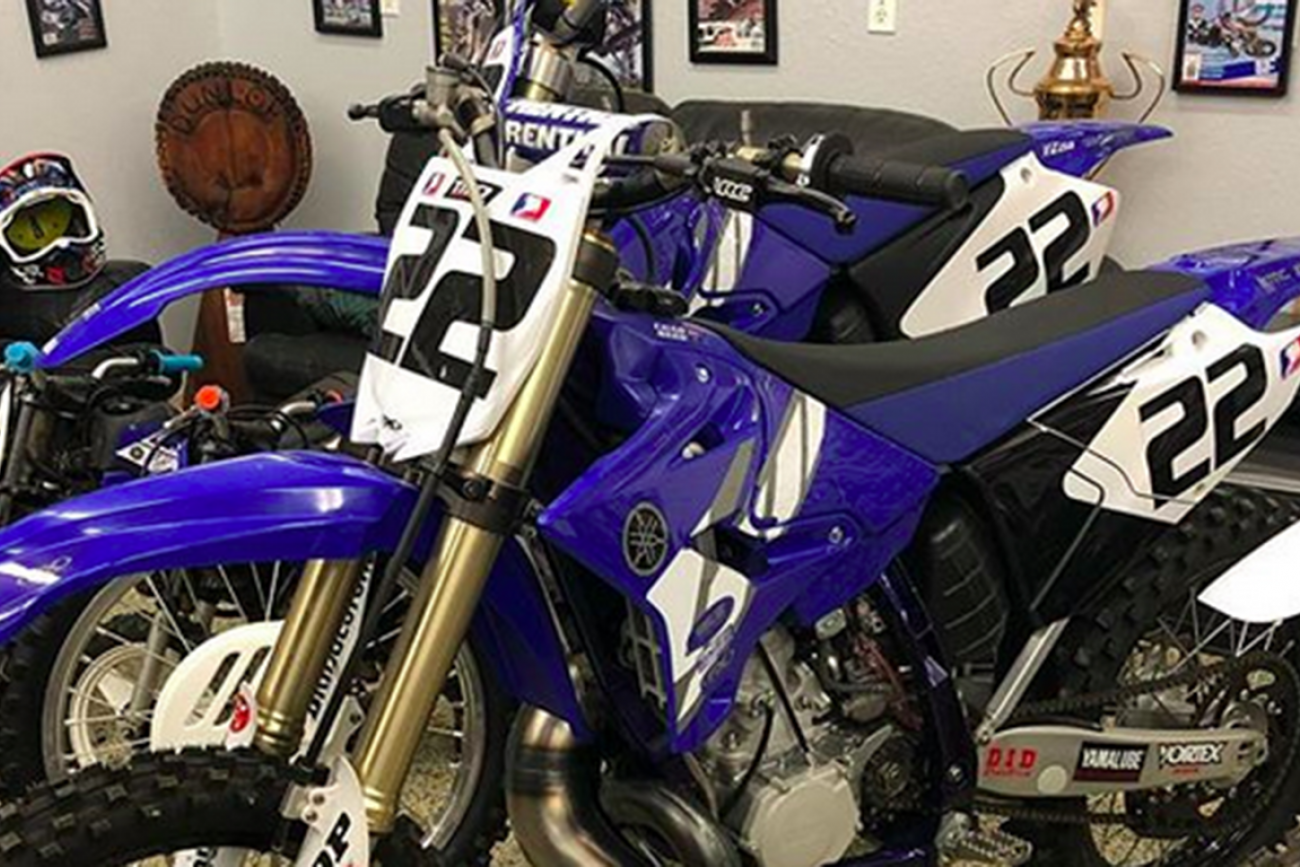 Features
Chad Reed Held A Garage Sale Yesterday And Some Fans Got An Awesome Deal
My social media blew up yesterday because Chad Reed apparently decided to hold the most expensive garage sale known to man and start posting that his bikes, his motorhome, and his compound were all for sale.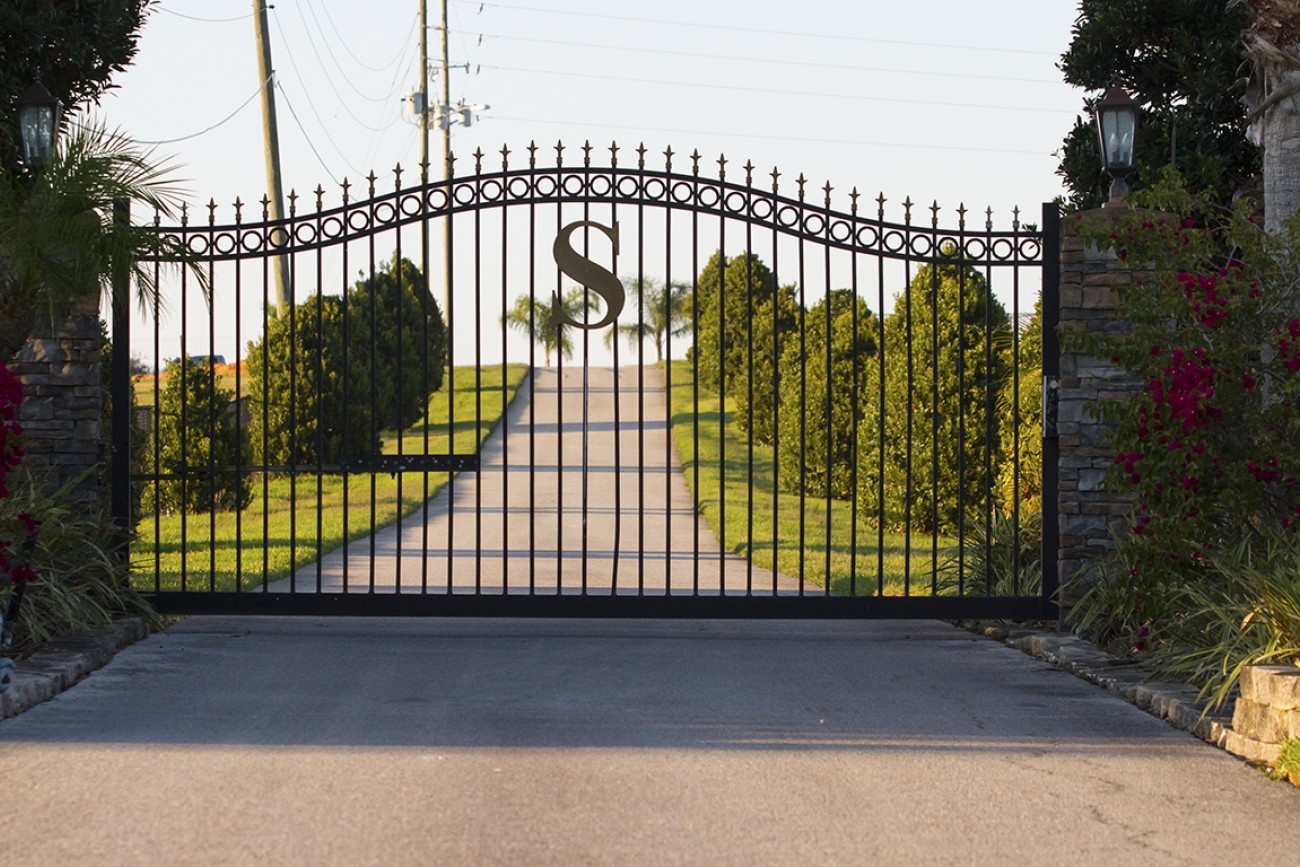 Features
Chad Reed Went Riding At The Stewart Compound And About Broke The Internet
The internet almost broke the other day when Reed posted a photo of him riding at the Stewart Compound. Not with James, of course, but with his younger brother Malcolm. This is like Apollo showing up to train with Rocky… or, well, Rocky's brother, anyway.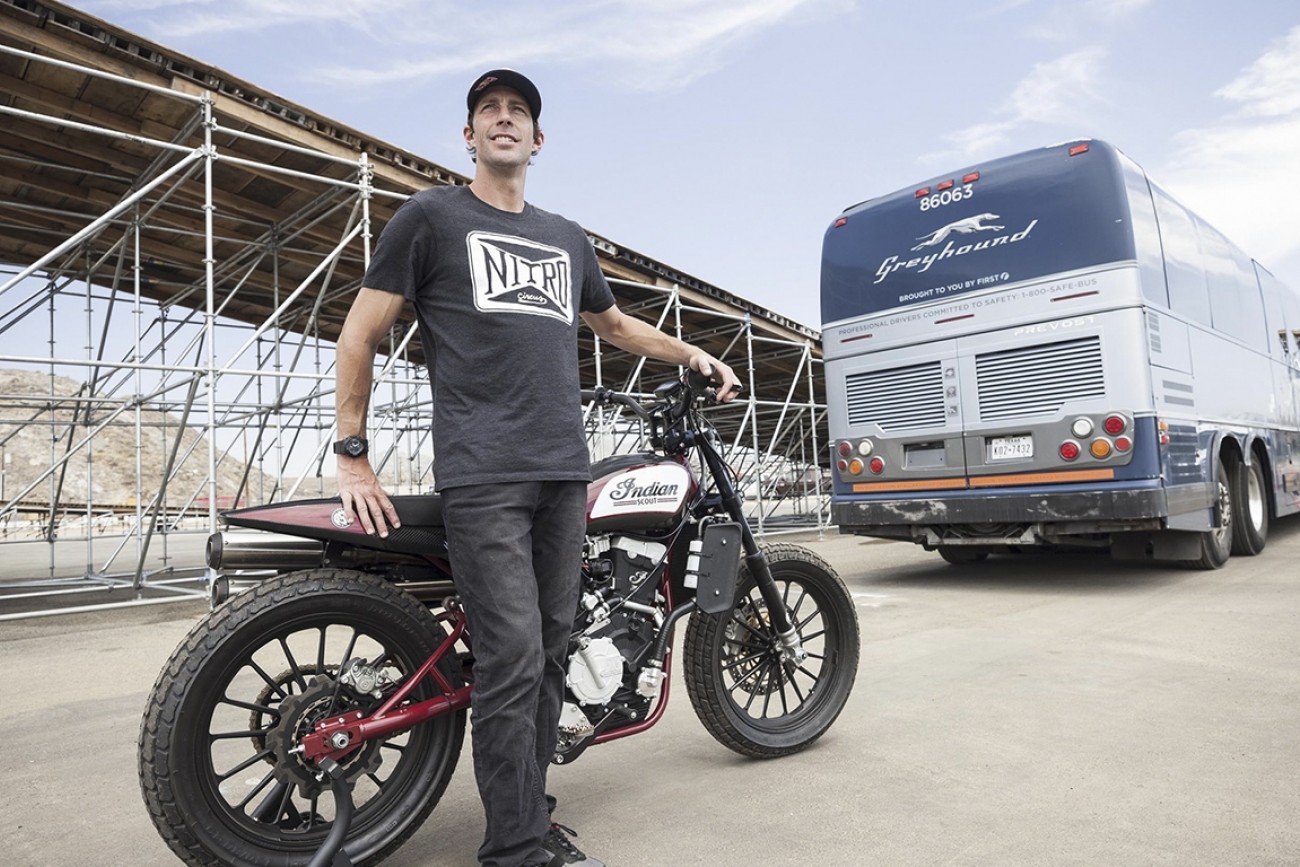 Features
Travis Pastrana Is Bananas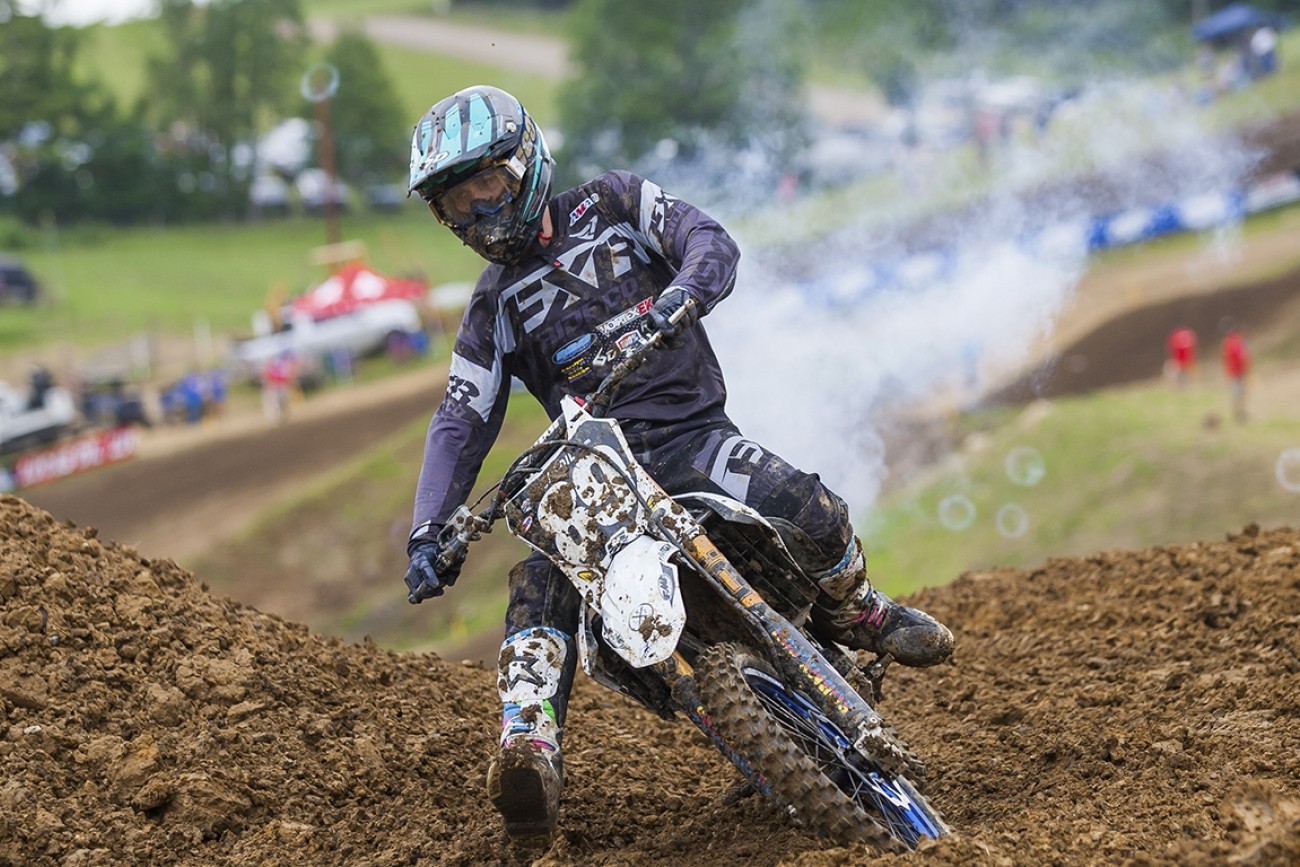 Features
I Couldn't Resist. I Picked Jerry Robin In Fantasy Again
I fell for it again. I picked Jerry Robin in PulpMX Fantasy. He's like a drug I can't resist, even though I know it's bad for me.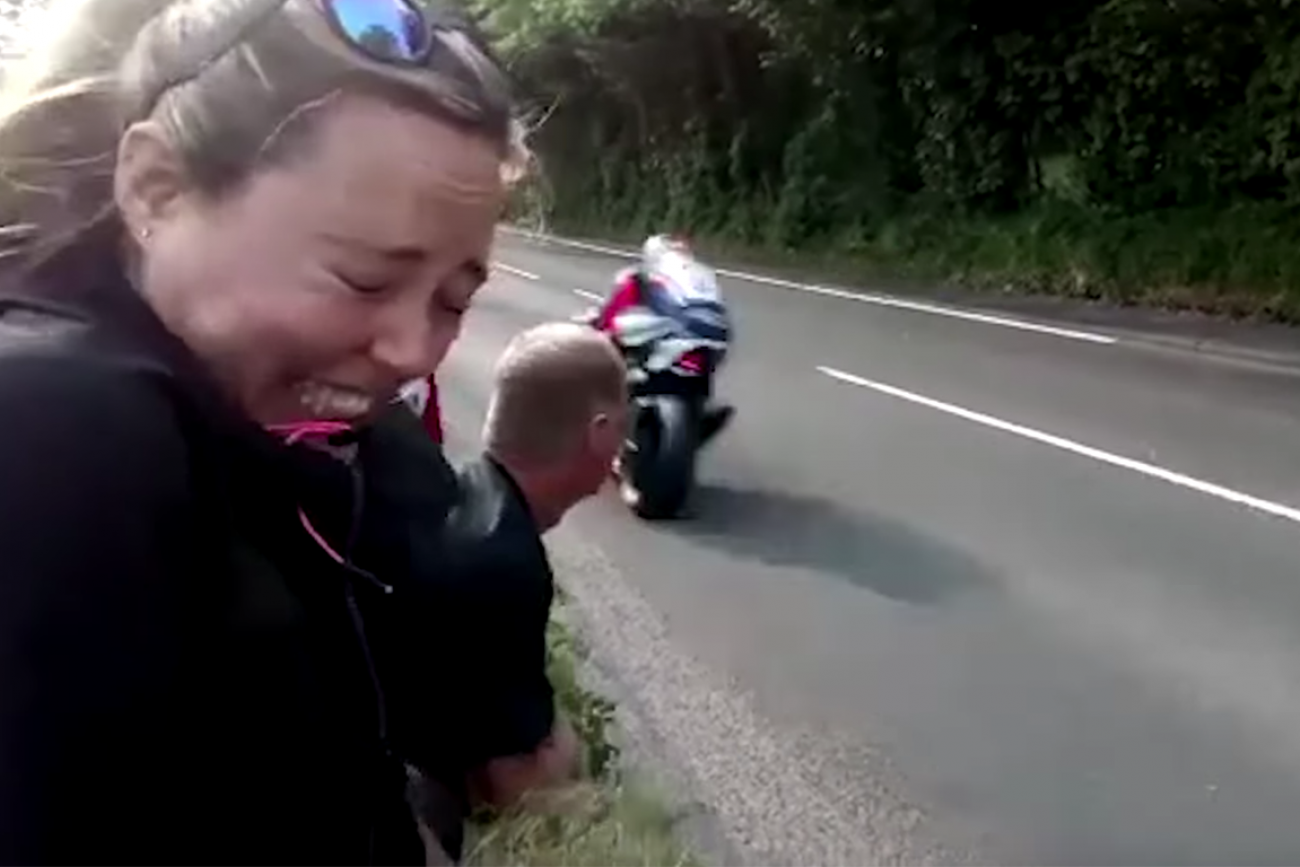 Features
Watch People's Reactions To The Isle of Man TT
These reactions are priceless.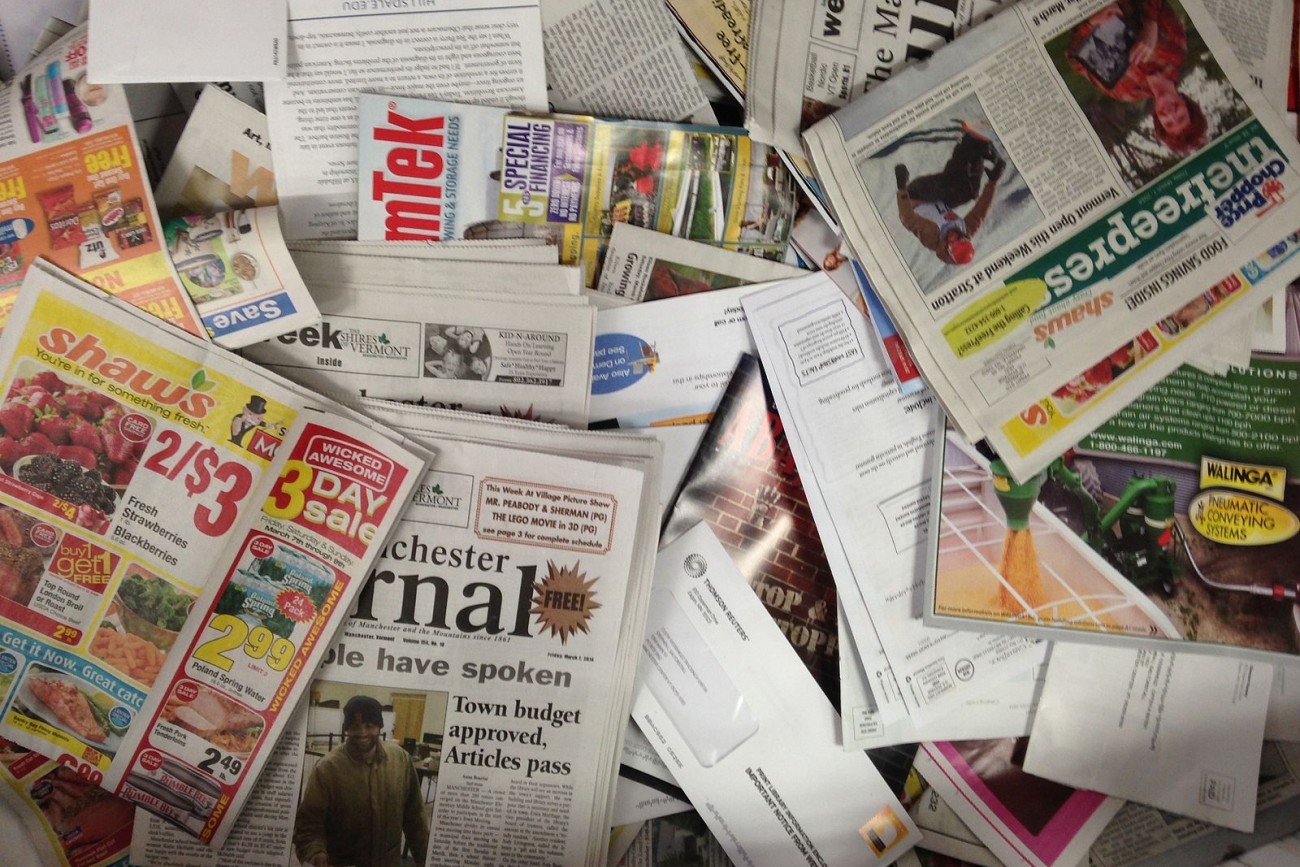 Features
Headline of the Week
It's been an exciting week for hot dog enthusiasts: A man sold unfiltered hot dog water—which is exactly what it sounds like—for nearly $38 per bottle at a festival in Vancouver, and the age-old debate of whether a hot dog is really a sandwich is solved by a sandwich expert from the Food Network.

Features
Watch This Time-Lapse Of A Two-Stroke Rebuild
Hagerty, an insurance company that specializes in classic car insurance and is based in Traverse City, Michigan, posted an amazing time-lapse of Davin Reckow rebuilding a 1978 Kawasaki KE100.