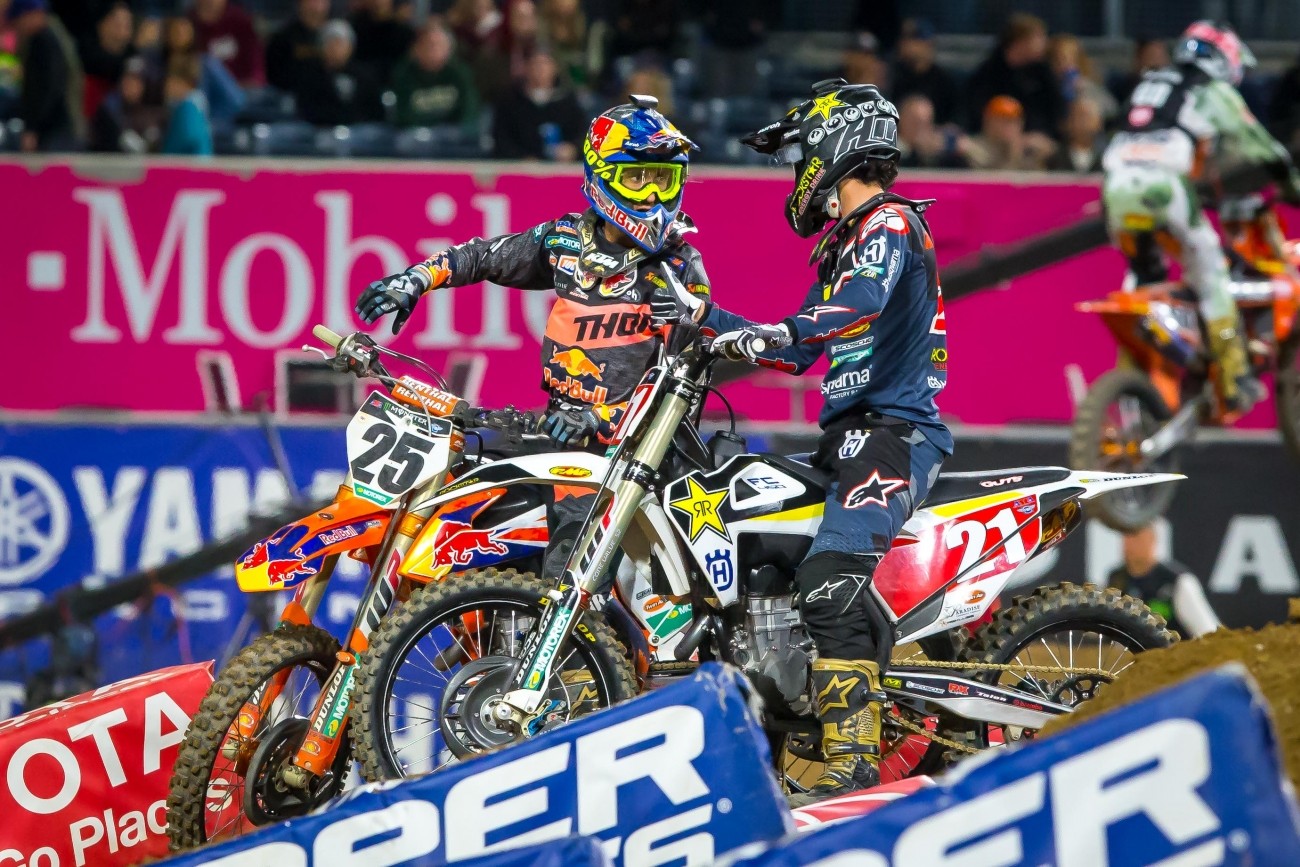 Features
Cluelezz : Zan Diego
This is a satirical look at some of the bigger (and smaller) talking points from the weekend's action based on what viewers from around the world are commenting on. Please don't take it too seriously.
- It's never a good sign when you wake up on Sunday morning and see that Ken Roczen and Eli Tomac have finished 21st and 22nd.
- I'm not sure what Jason Anderson has done to suddenly make everyone want to have a chase format.
- Ryan Dungey and Ryan Villopoto were doing the same thing for the last few years and nobody was clamoring for one then.
- Not even Justin Brayton.
- Well played to all the motocross riders who got on the Selena Gomez photoshopping bandwagon.
- I bet the lady pop star has never been tagged in so many photos in such a short space of time, by so many people with numbers after their names.
- Don't pretend you've never been @joebloggs83.
- According to Ken Roczen's back and arm, Dunlop tires do indeed hook up.
- Post-race press conferences are worth watching, especially if you like Adam Cianciarulo.
- Or if you are a fan of The Office, because the Anderson/Musquin back and forth was fairly awkward.
- I really hate the expression "can't catch a break," but Justin Bogle is certainly that guy right now.
- Antonio Cairoli and Jeffrey Herlings both won over the weekend. Anyone else looking forward to Argentina?
- And how gnarly did that Italian track look? I didn't know rutted hard pack was possible?
- What about that HD free stream too…. Bella!
- Meanwhile in England… snow and no live stream.
- Let's see how consistent the one-position-docking-for-cutting-the-track stays throughout the season.
- Thanks for all the memories, Davi Millsaps. Definitely some ups and some downs, but thanks for providing us with so much dirt bike-related action.
- So that garbage Suzuki 250F… still garbage?
- If it's one thing I've learned, whenever a rider signs a new contract, the rear brake goes on strike.
- And now we all head east to Dallas, which is actually further west than Houston, but whatever, I failed maths at University.
- 2003 Carmichael disagrees with 2018 Carmichael about the chase format, too.