Blogandt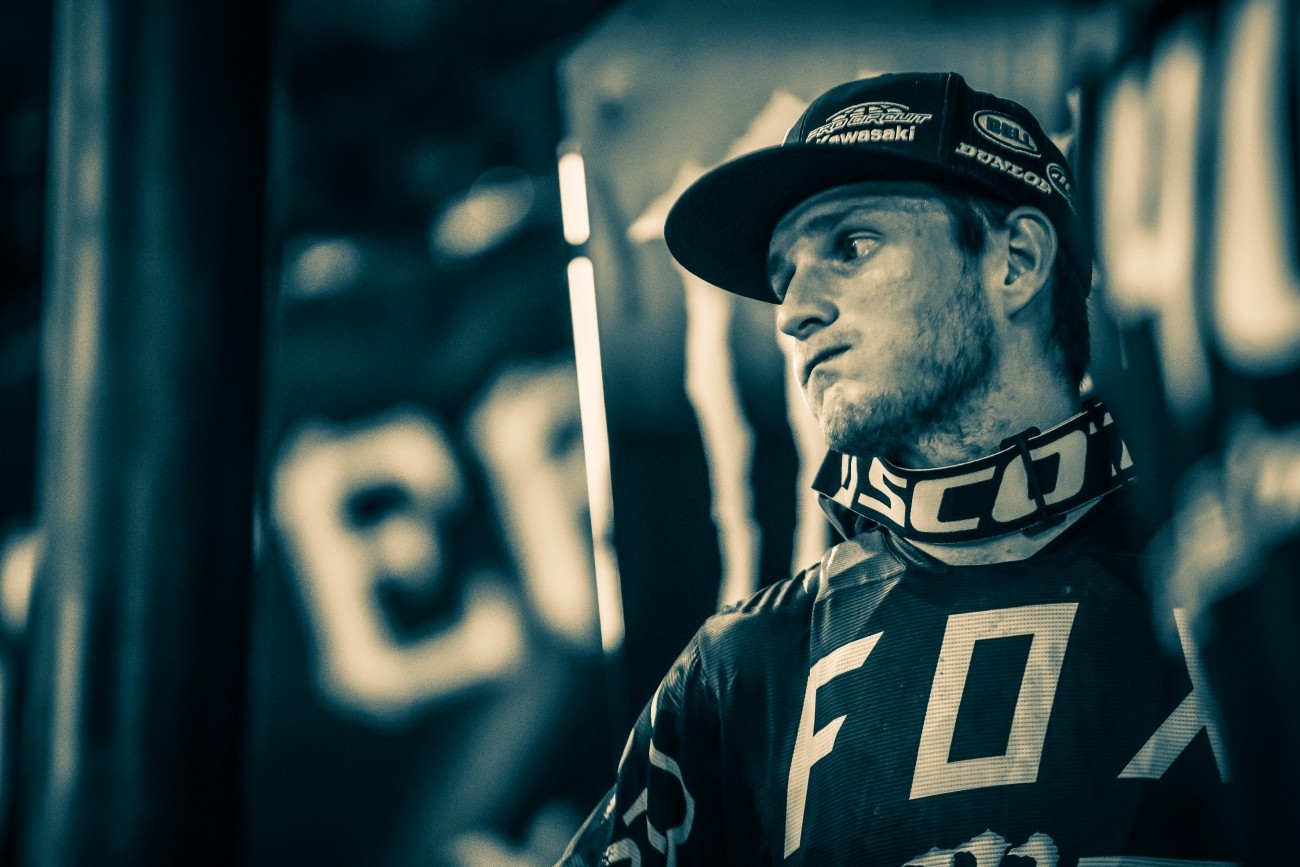 Blogandt
Joey Savatgy: Accelerated Age Progression
You know your wife's friend up the street that loves the drama and lives for the negative? She actually finds a positive feeling in finding out something is going sideways for others? Or, further, invents unfortunate scenarios of people screwing her over "for no reason"? Yeah, well, those people can't be helped. To solve their problems would be to give them the worst problem ever, which is not having any sort of problems to get attention.  I've developed an easy test to determine if someone is really having issues or if they're just creating bad juju to get attention. Use that "for no reason" quote above. If someone claims the deck is so stacked against them that their boss/spouse/significant other/kid's teacher/neighbor just has it out for them "for no reason" then you know they're making it up. No one is born that unlucky. This person either created that luck, or, more likely, went and pretended to have that luck, for attention. Some people just get bored and feed off this kind of stress. Joey Savatgy is not one of those people. He's just keeping his head down and trying to win. The stress finds him because he's trying to do the hardest thing of all--win championships. Once again he finds himself in a high-stress scenario.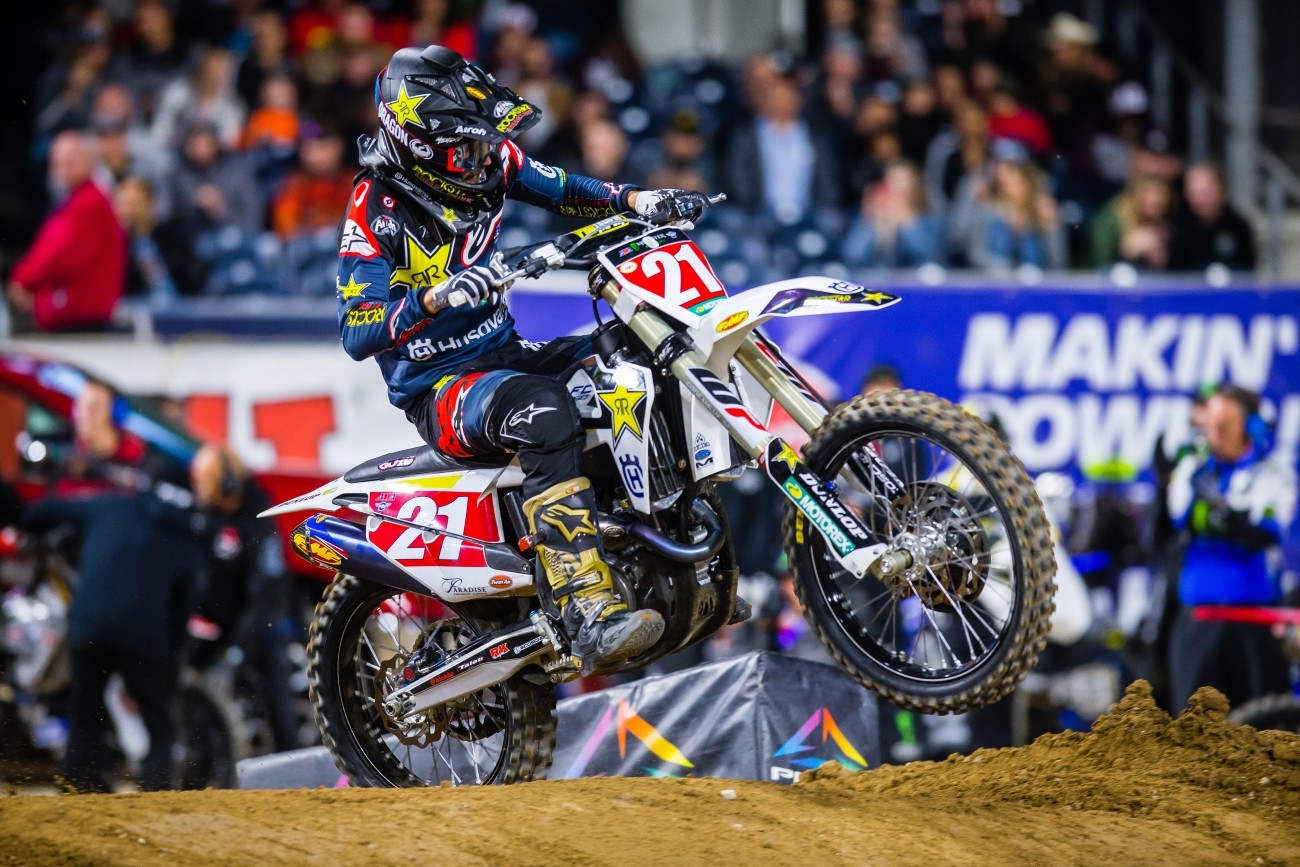 Blogandt
Most Ridiculous Thing We Heard This Week
Again, I'm happy that so many people are watching Monster Energy Supercross and sharing opinions and ideas. But we can't accept that all opinions are just opinions are are therefore correct. This week's ridiculous theory is that Jason Anderson started the first turn crash in San Diego PURPOSELY to put Eli Tomac and Ken Roczen down. Let's just make a rule right now: no rider purposely starts a first turn crash. Never.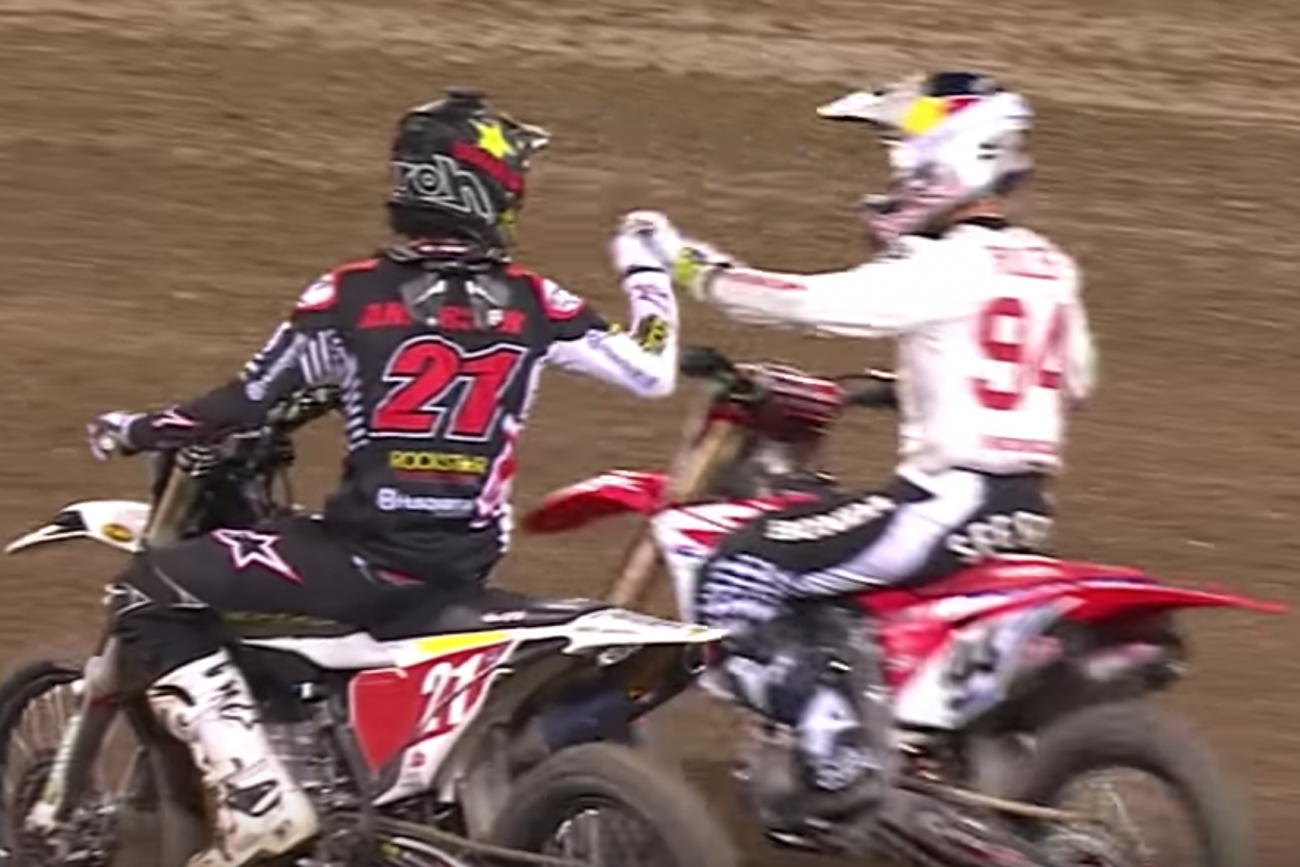 Blogandt
Most Ridiculous Thing We Heard Last Week
We've had some great racing and a little drama early in this Monster Energy Supercross season and most people dig it. Some opinions, though... you know how social media works. You know how ridiculous the internet can be. Here's the worst theory we heard last week: Jason Anderson purposely high-fived Ken Roczen to hurt his arm???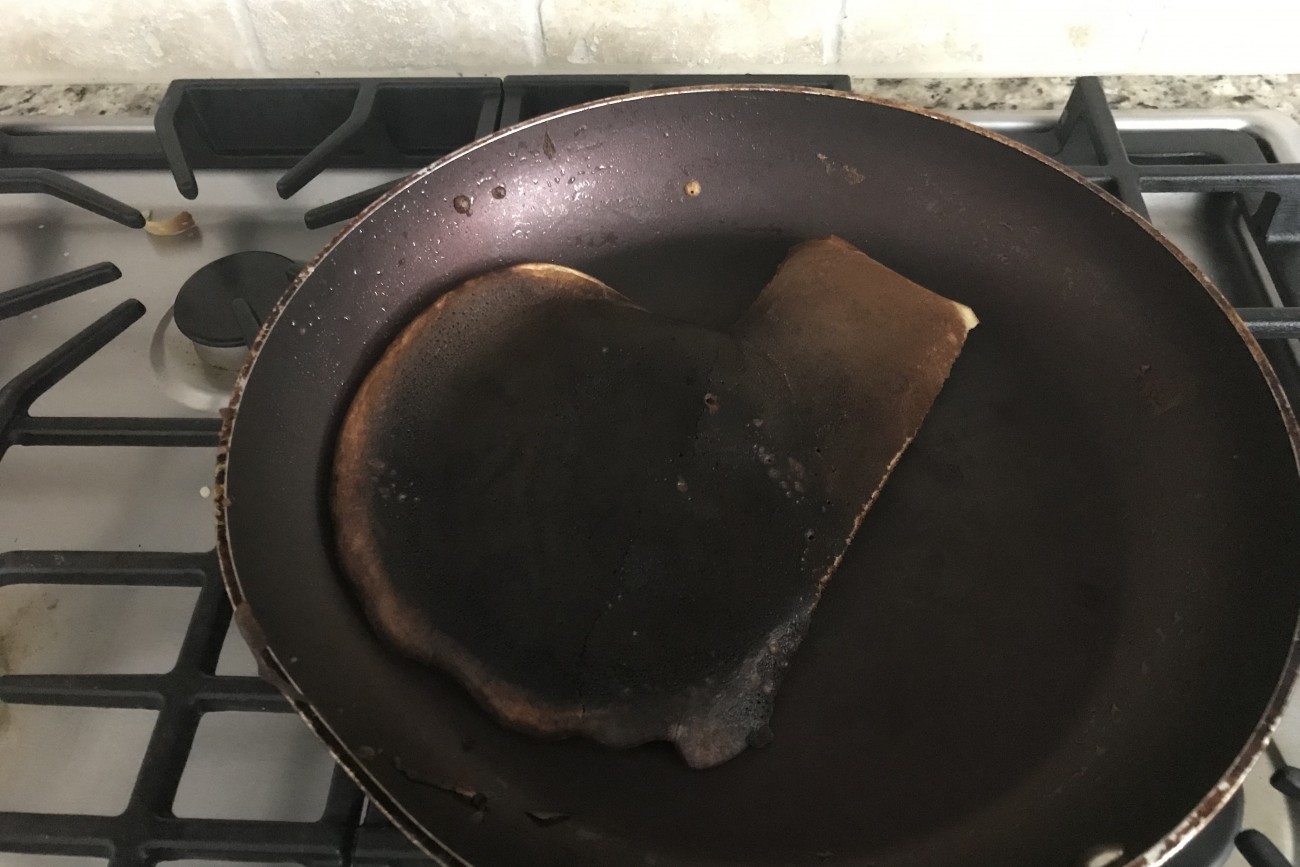 Blogandt
How (Not) To Make Pancakes!
I screwed up the grilled cheese, so maybe I need to go back to the beginning. Let's start with breakfast. I made pancakes for the kids and they came out... awesome. If you like pancake chips. And heart-shaped pancakes. For Valentines Day! So, let them eat cake! This is a piece of cake and also a cakewalk. Have your cake and eat it too by watching this video.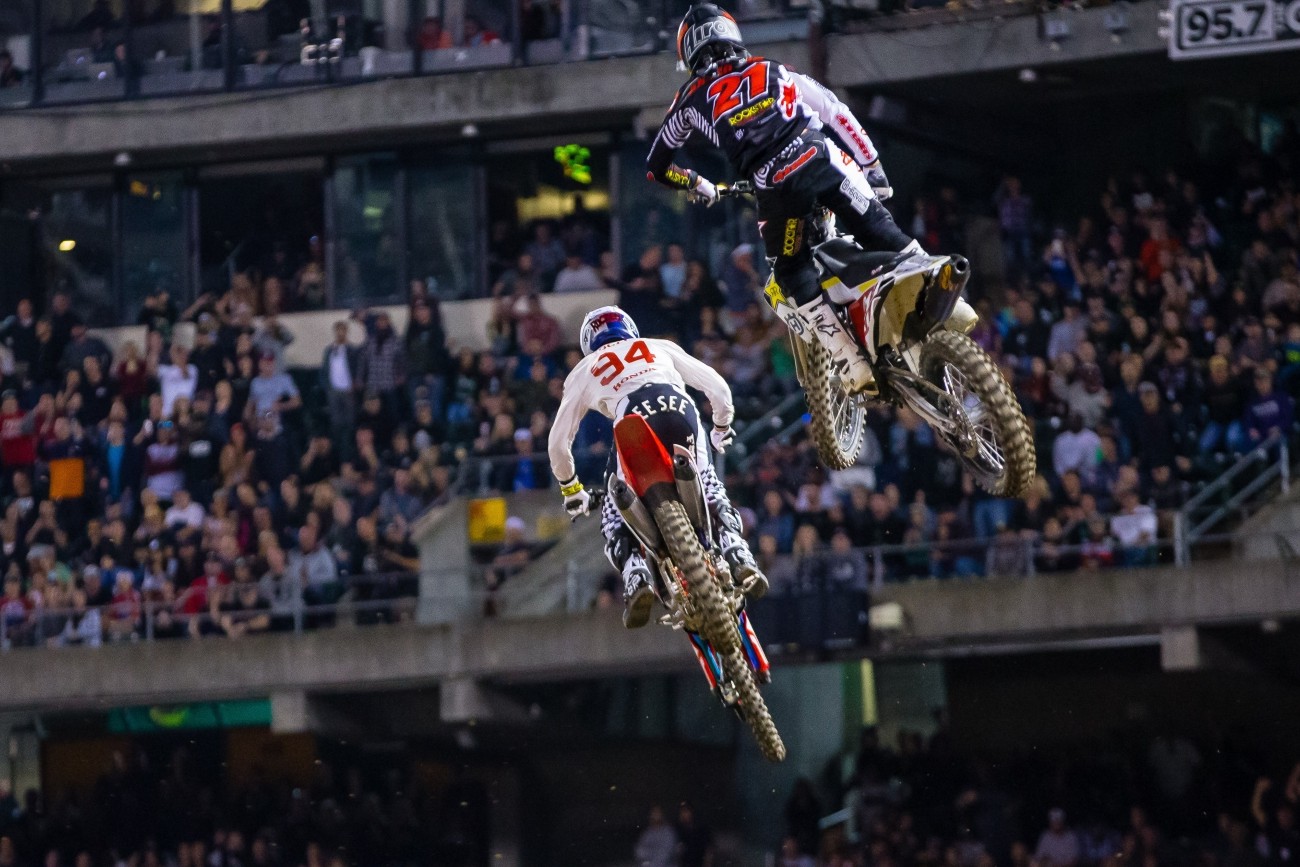 Blogandt
Bah Gawd!!! Oakland SX Highlights Straight From Hell!!!
The Oakland SX was nuts, and I felt the only WWE Hall of Fame announcer Jim Ross could apply the right context. So we re-did the FS1 highlight reel with Ross providing the vocals. Or maybe it was just me? Either way, Bah Gawd, dammit all, it was a crazy night in Oakland and business damn sure just picked up. Watch these highlights now and you'll see.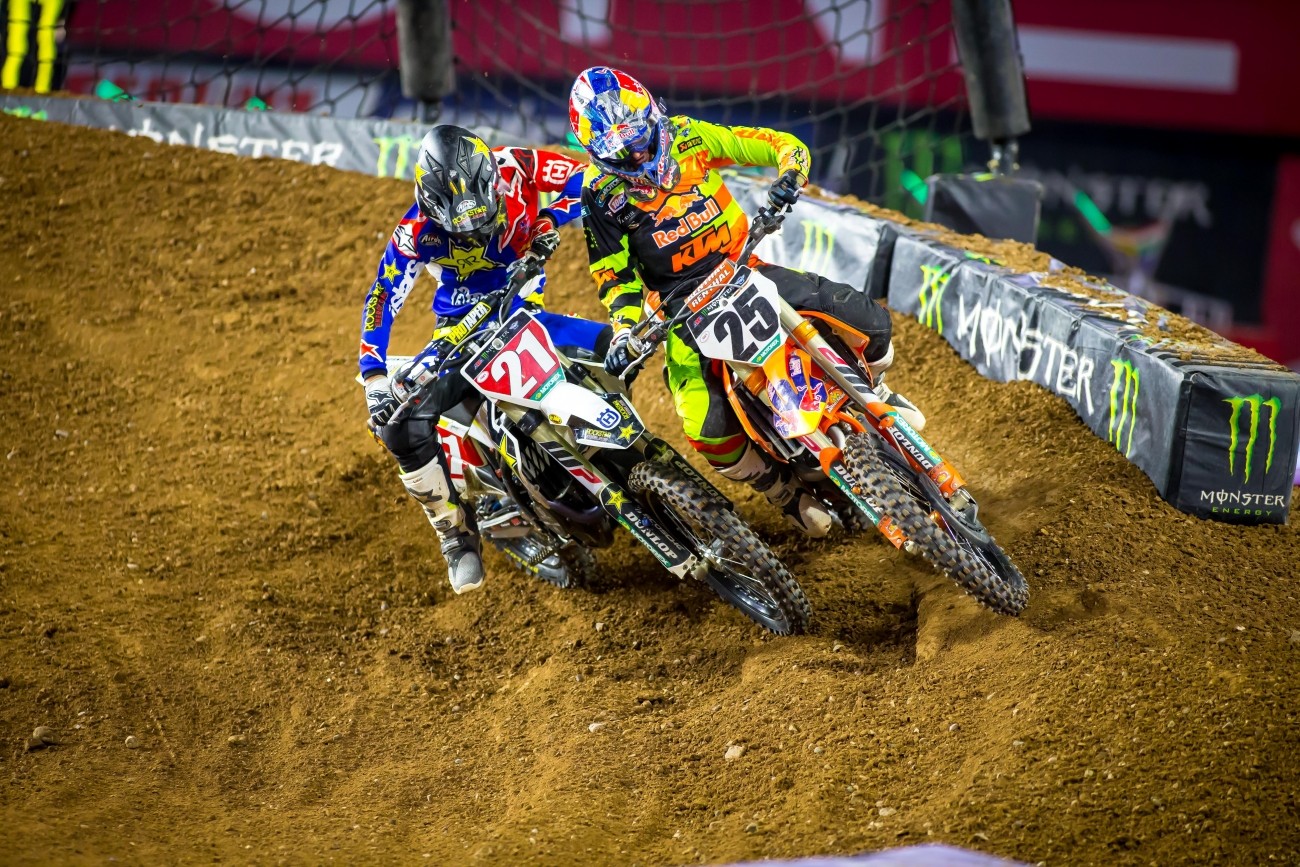 Blogandt
Unsolvable Debate: Separation Versus Sameness
This tough track versus easy track debate is an all-timer in not only this sport, but in any racing, ever. The debate isn't just about tracks; it's about the bigger picture. What makes for better racing? Trying to make things different to create separation among the competitors, or trying to make things similar so everyone can go the same speed?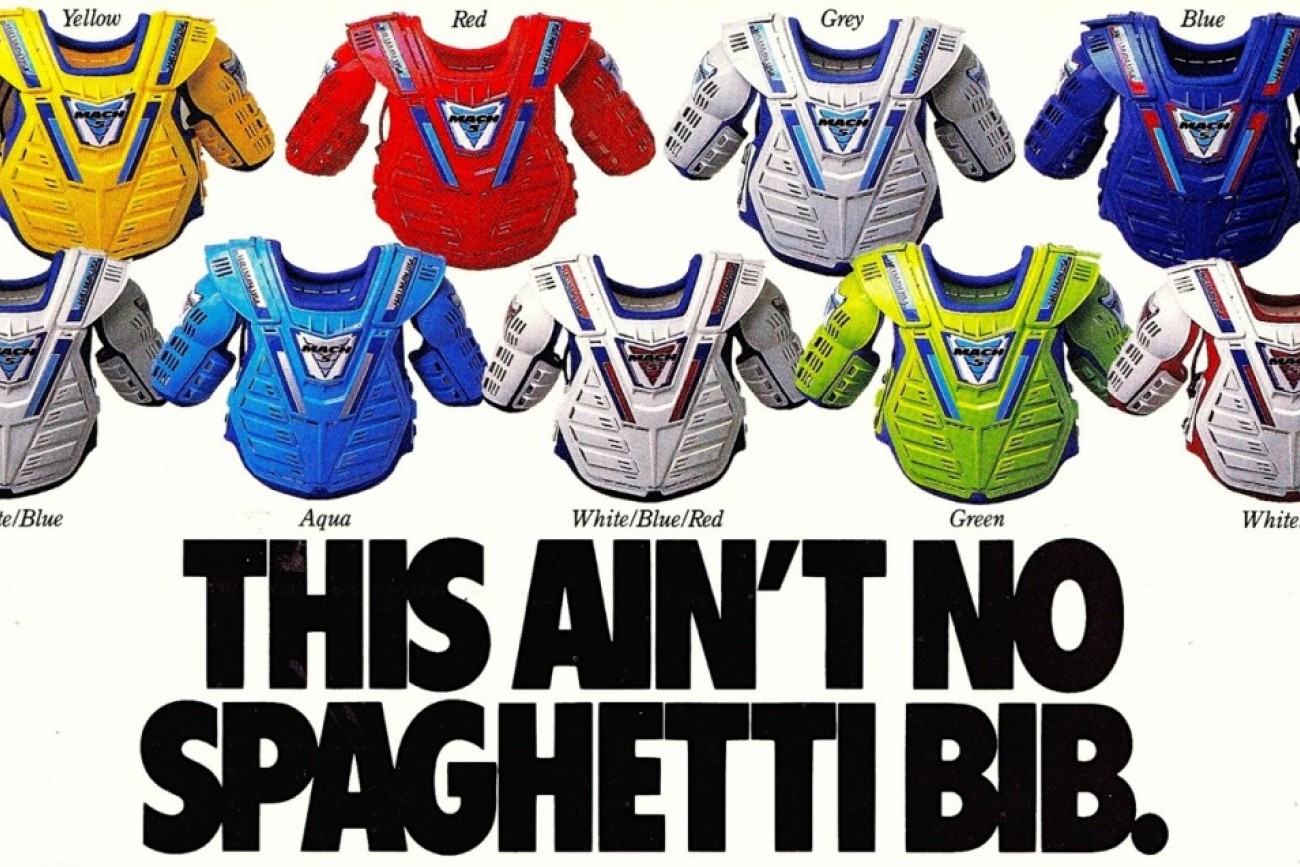 Blogandt
Update: Can Shoulder Protection Prevent Shoulder Injuries?
I asked about it. So far, we've gotten nowhere!
Blogandt

The Deepest-Rooted Cheapness
My cheapness makes for a funny running theme, and I can tell you it's 100 percent real. As the country folks would say, I "get it honest" straight from the gene pool, as my dad, at his core, is cheaper than anyone you know. Oh, sure, someone has an uncle who lies, cheats, and steals his way to savings, and there's a TV show that claims people really dumpster-dive for food and split two-ply toilet paper into one. That's merely surface-deep cheapness, though. My dad's motivations are much deeper.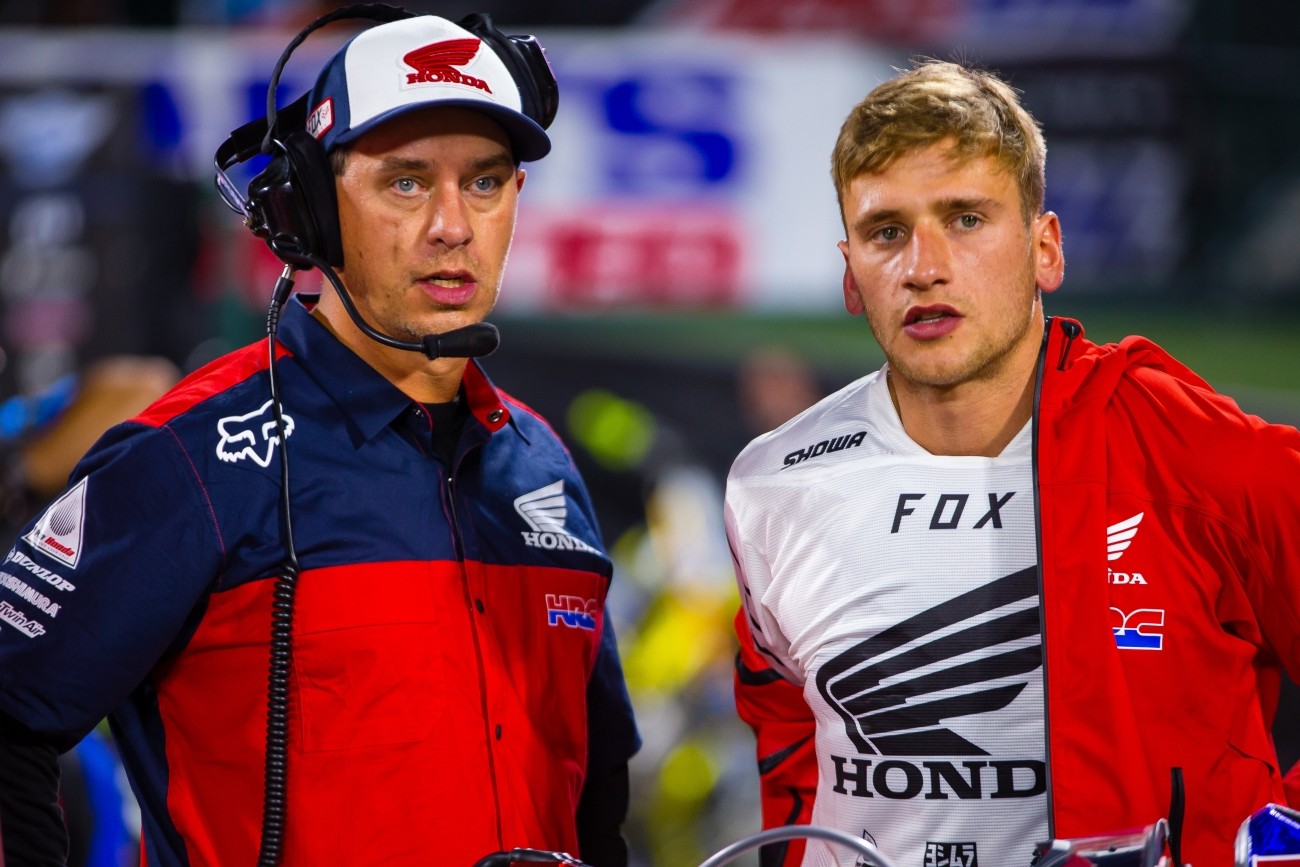 Blogandt
Roczen: "I Am Done Talking About My Injury"
Kenny was more open, honest and forthcoming with his arm injury than he needed to be. Finally, he's decided to move away from that story and just get back to the racing.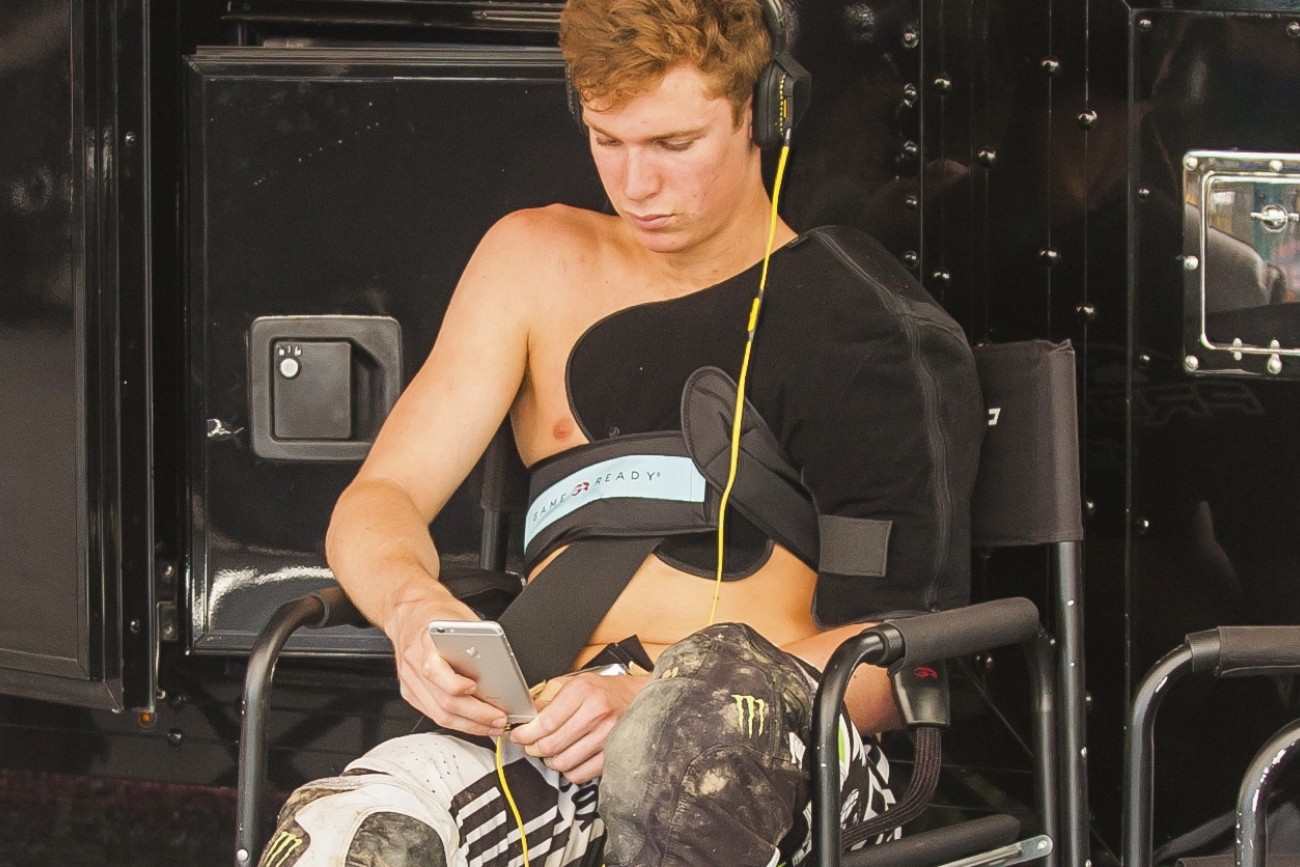 Blogandt
Racing Question #1: Can Shoulder Protection Actually Prevent Shoulder Injuries?
Many hunches and theories but no real answers. Can we get to the bottom of some of the most vexing questions in racing?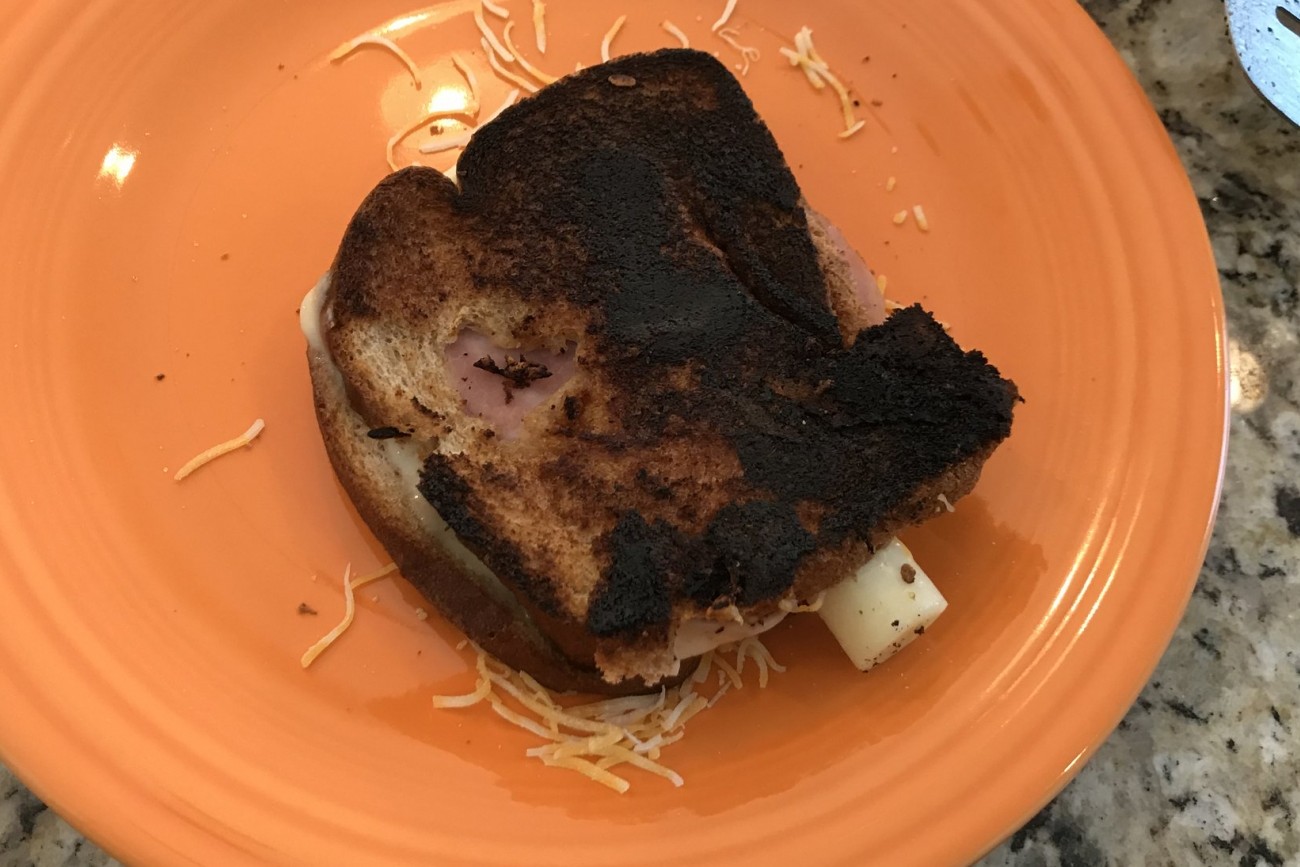 Blogandt
How To Not Burn a Grilled Cheese But Actually Burn It
The first in our how-(not)-to video series. Weege and Hansel take an internal office debate into the kitchen.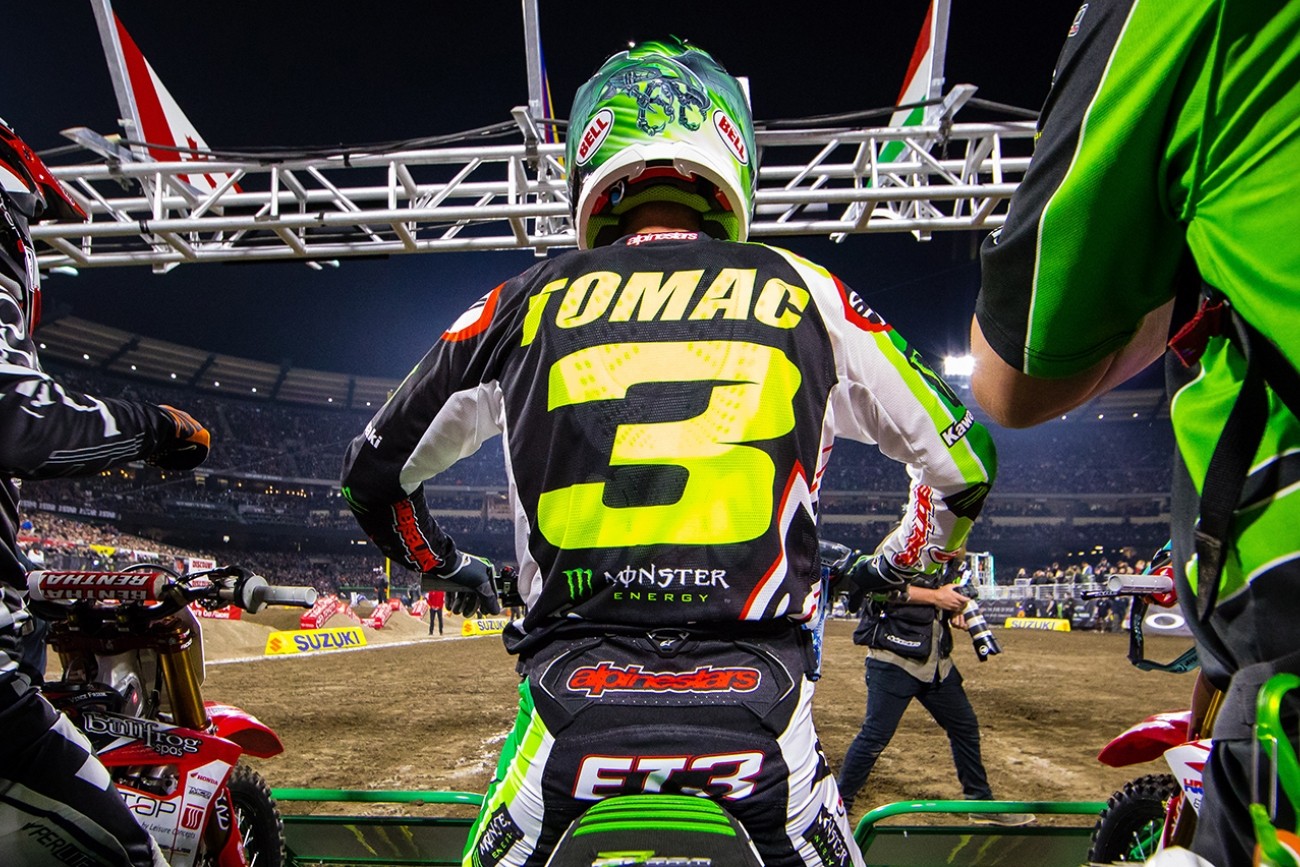 Blogandt
Somebody Saw This Coming
Our social media man predicted two things at Anaheim: Someone would crash where Tomac did, and Jason Anderson looked "different." Correct!