Blogandt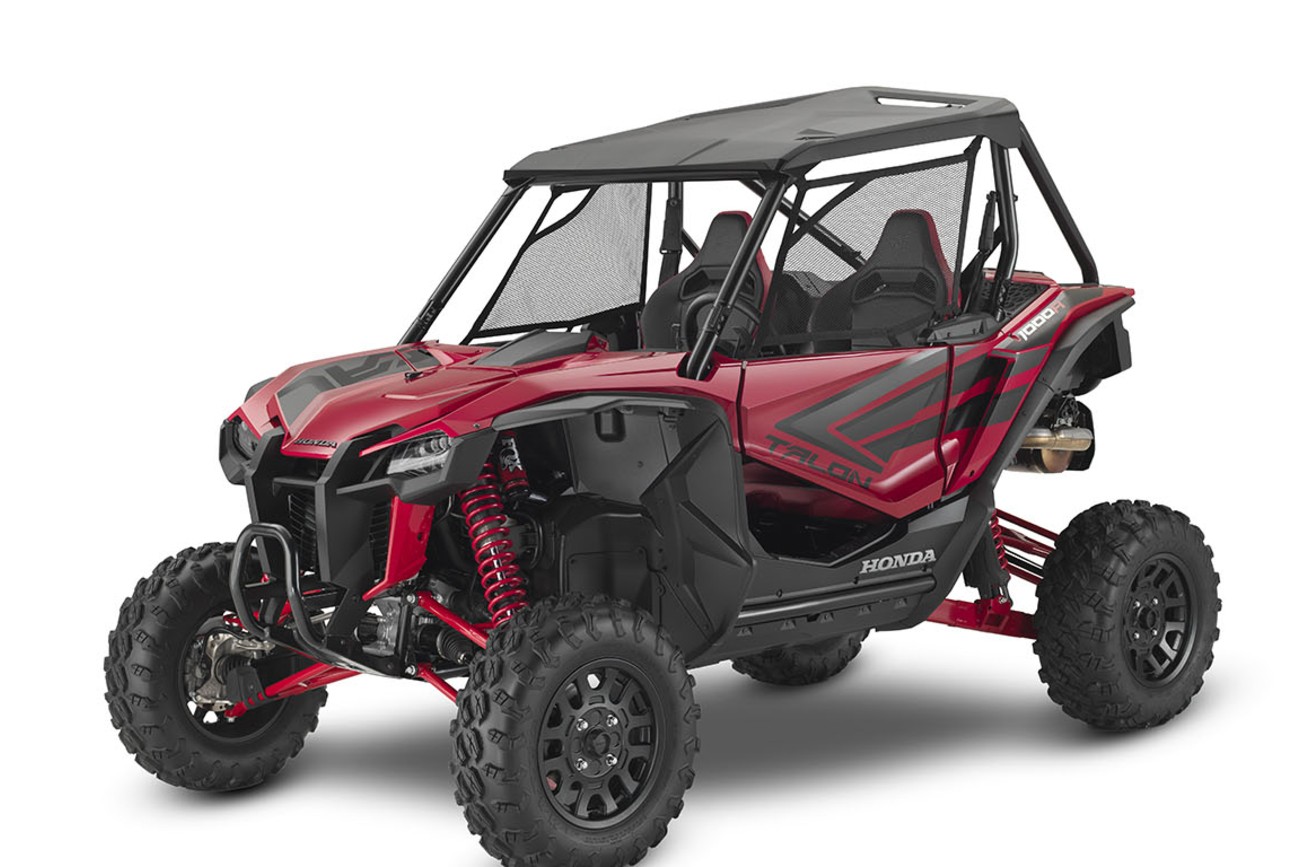 Blogandt
Honda Jumps Into Sport Side-By-Side Space with a Familiar Face
Honda isn't a brand known for over-the-top outrageousness, and has thus far focused on the worker/hunter/utility side of the market. But a month ago, Honda announced it would launch a sport (performance) side-by-side, and they debuted the Talon 1000R and Talon 1000X last week in conjunction with the Los Angeles Auto Show.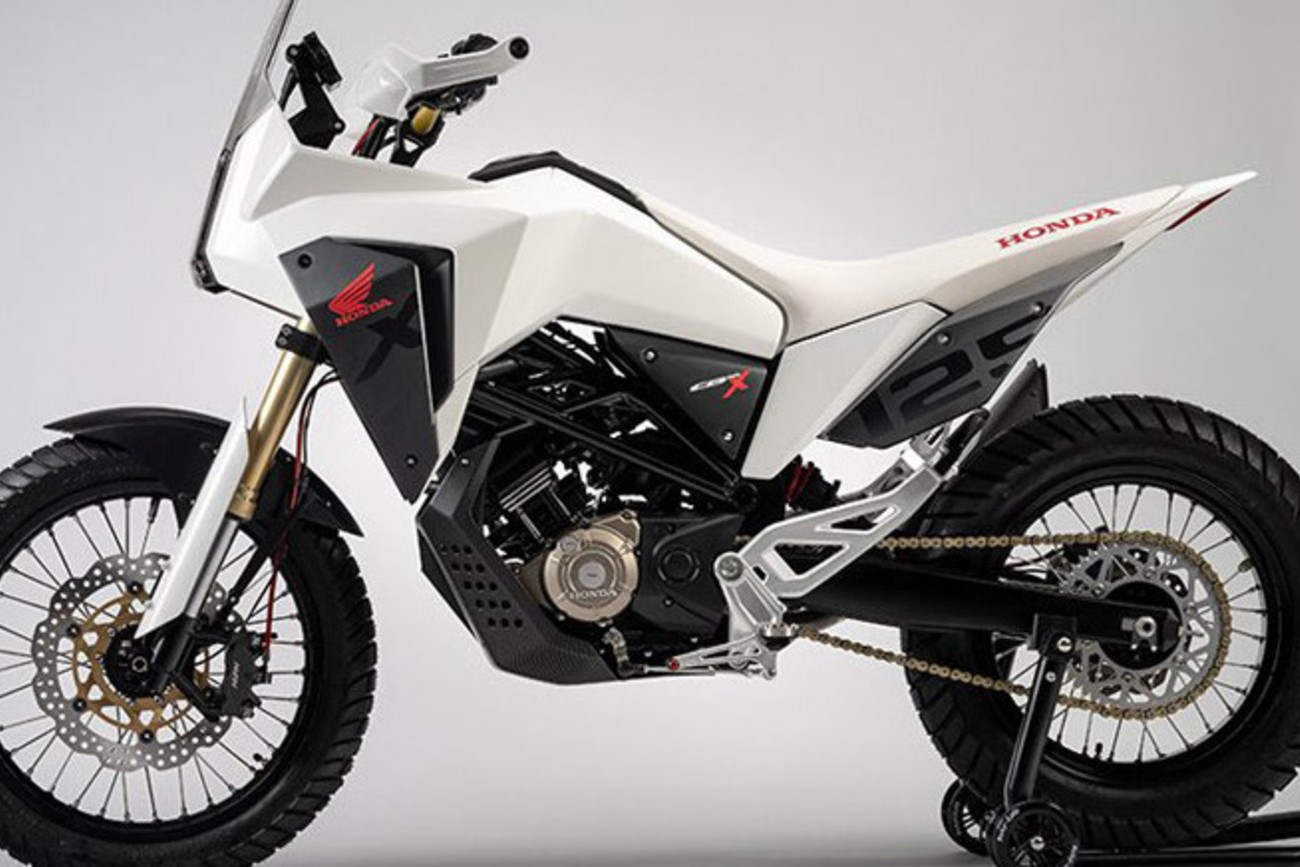 Blogandt
Honda Shows Off More Amazing 125 Ideas—But Not The One We Want
Check out these awesome Honda concepts from the EICMA show. They look cool! The CB125M runs the supermoto look, while the adventure-bike or rally-style machine is called the CB125X. These concepts are based on a Honda CB125 street bike that's not available in the U.S. (at least not yet) because in our market the bigger 300cc version makes more sense. But there is no denying these little 125s look awesome and would probably be super fun to ring out. I really, really don't want to get negative on them here, but I'z gotz tooz. Here goes.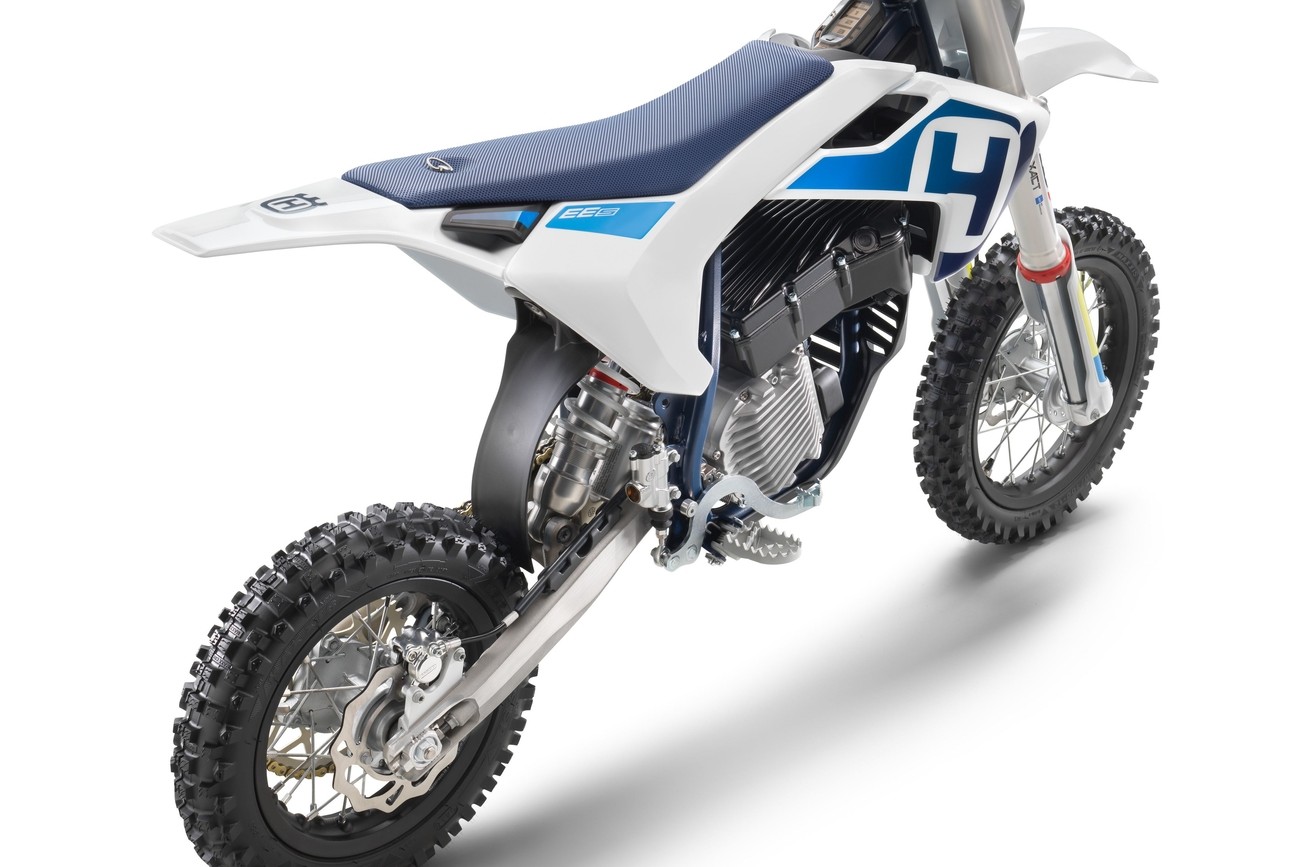 Blogandt
Electric Kids Bikes Matter To All Of Us
Ah, how appropriate that KTM and Husky became the first mass-market dirt bike brands to announce electric powered bikes for kids... at the same time the U.S. was holding an election. Electric motorcycles are dovetailing into a political love/hate deal even though the makers of them never really tout these machines as being better for the environment, or lessening a dependence on fossil fuels. on fossil fuels. Saving the world is not the point of electric motorcycles. Saving the sport is. So while I've already seen some divisive talk on this topic, we need to can all of that noise, fast, and get on board with these bikes, now. We needs kids to get on dirt bikes. And they're more likely to jump on one of these than a gas-powered bike. That's all this is about, full stop, period, end of sentence.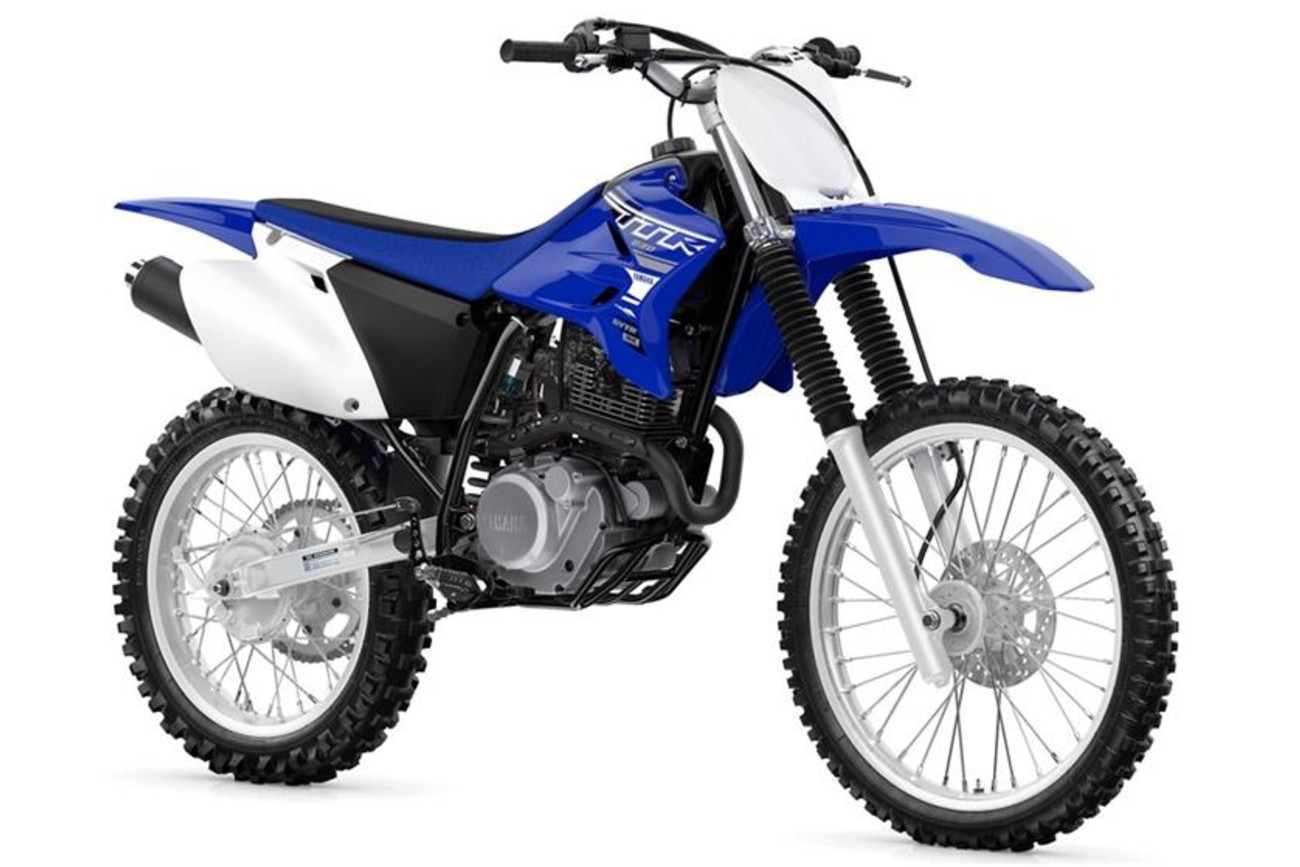 Blogandt
Motocross Bikes Are Sold As Competition Machines. For Better And For Worse.
I saw another comment on Racerxonline.com today suggesting manufacturers seed the sport with price-point machines, perhaps using 2010-ish technology to sell a $6,000 motocross bike, alongside a $9,000+ machine all-in on 2019 tech. We get this sort of comment all the time. Cascading price points aren't new. Mountain bike brands usually offer $1000 and $7000 models, with probably two dozen price/technology points in all. Street bikes run the gamut. Dirt bikes only grab the poles. You've got play/pit bikes for cheap, and motocrossers at the top. Where's the bike in between? Well, in a machine marketed for racing, no one wants that.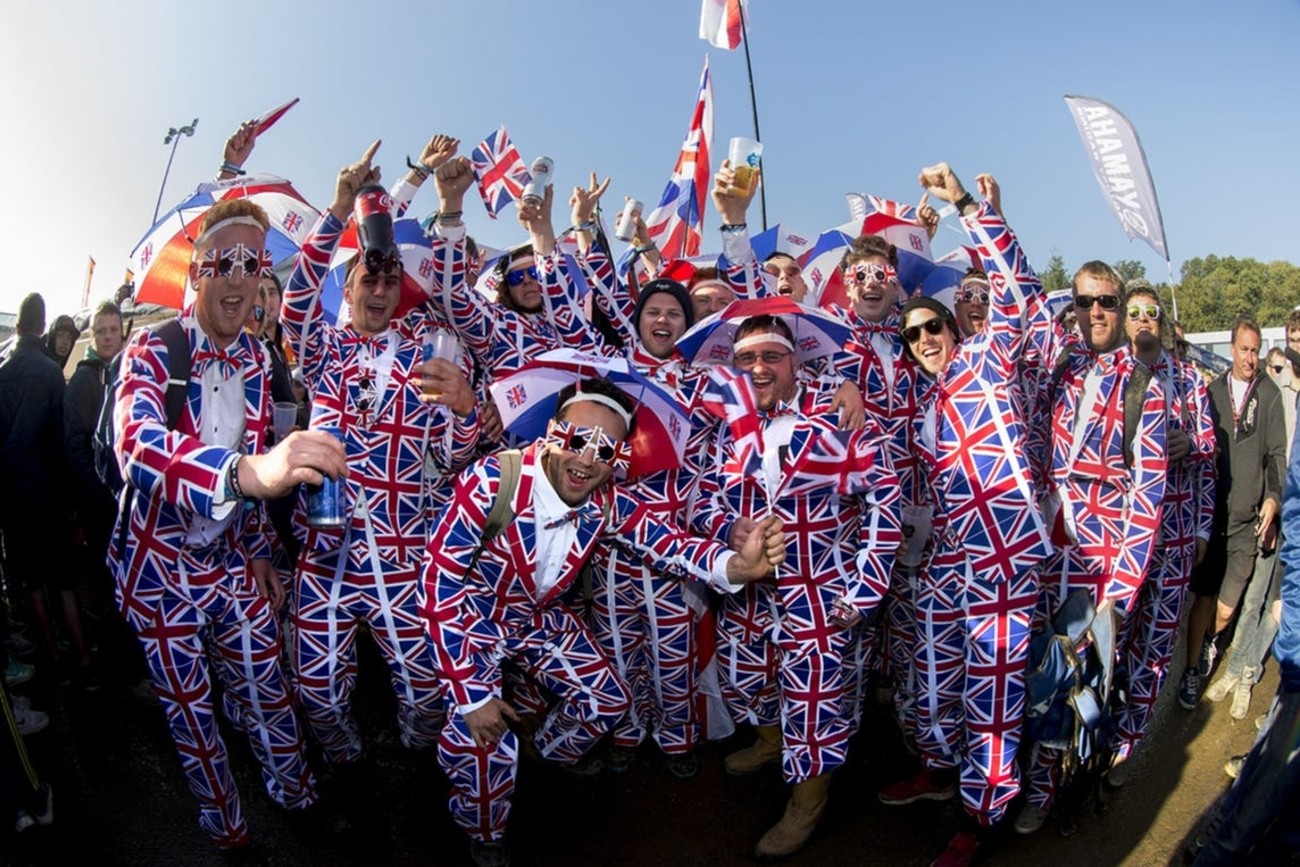 Blogandt
Lord Alfred Is Back!
Attention readers: Jason Weigandt's British Uncle spends most of the year sleeping, a requirement of his advanced age, but when opportunity to regain lost glory knocks hard enough to wake him, he quickly finds a notebook and feather pen, jots his musings, and mails them to us. As always, the man firmly has both aching feet entrenched on the European side of all arguments. Read and beware!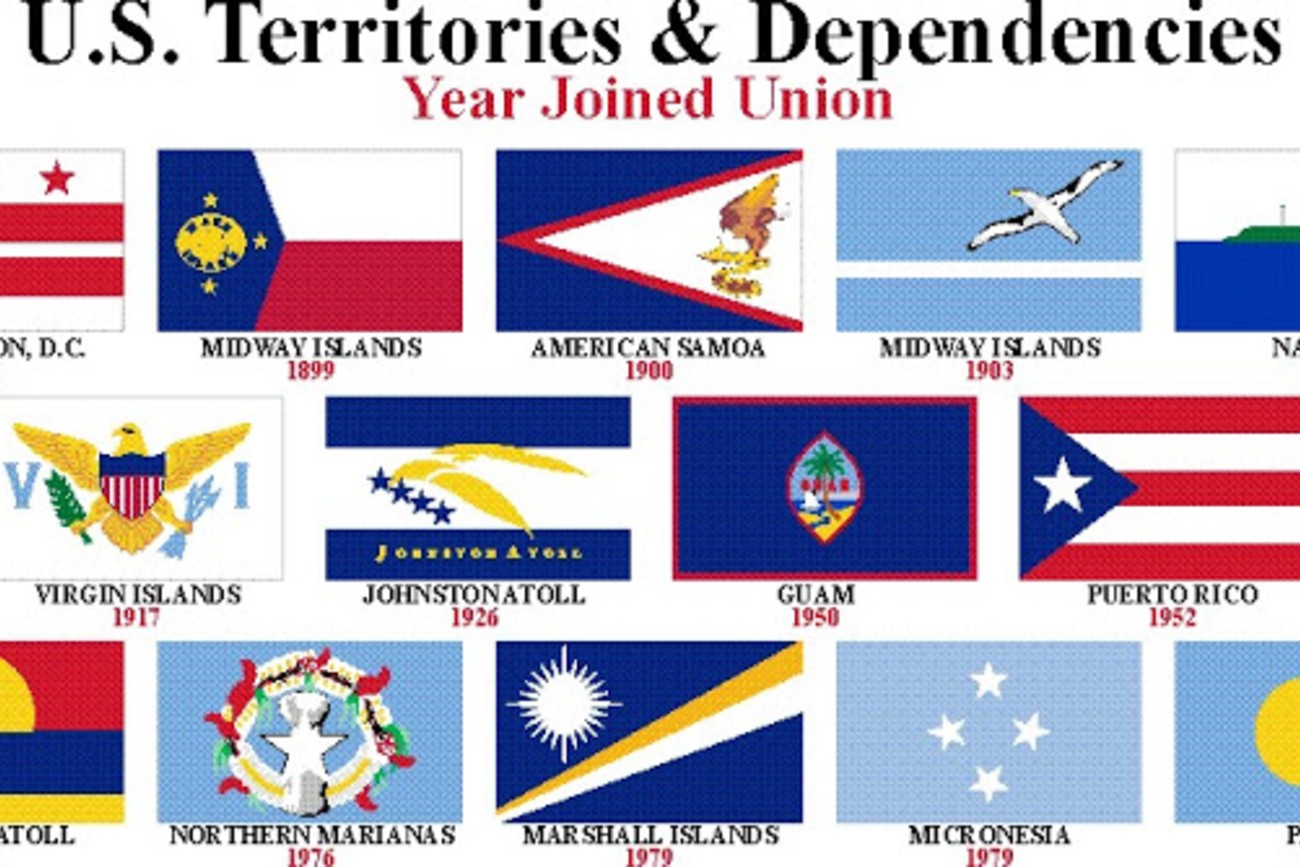 Blogandt
Additional US Territory MXoN Teams
With all of the hubbub surrounding Team Puerto Rico for this year's Motocross of Nations, we decided to do some research to see just how many territories the good ole U S of A actually owns, and then—because it was amusing to us—conducted a fantasy draft of riders and placed them on teams to represent each territory.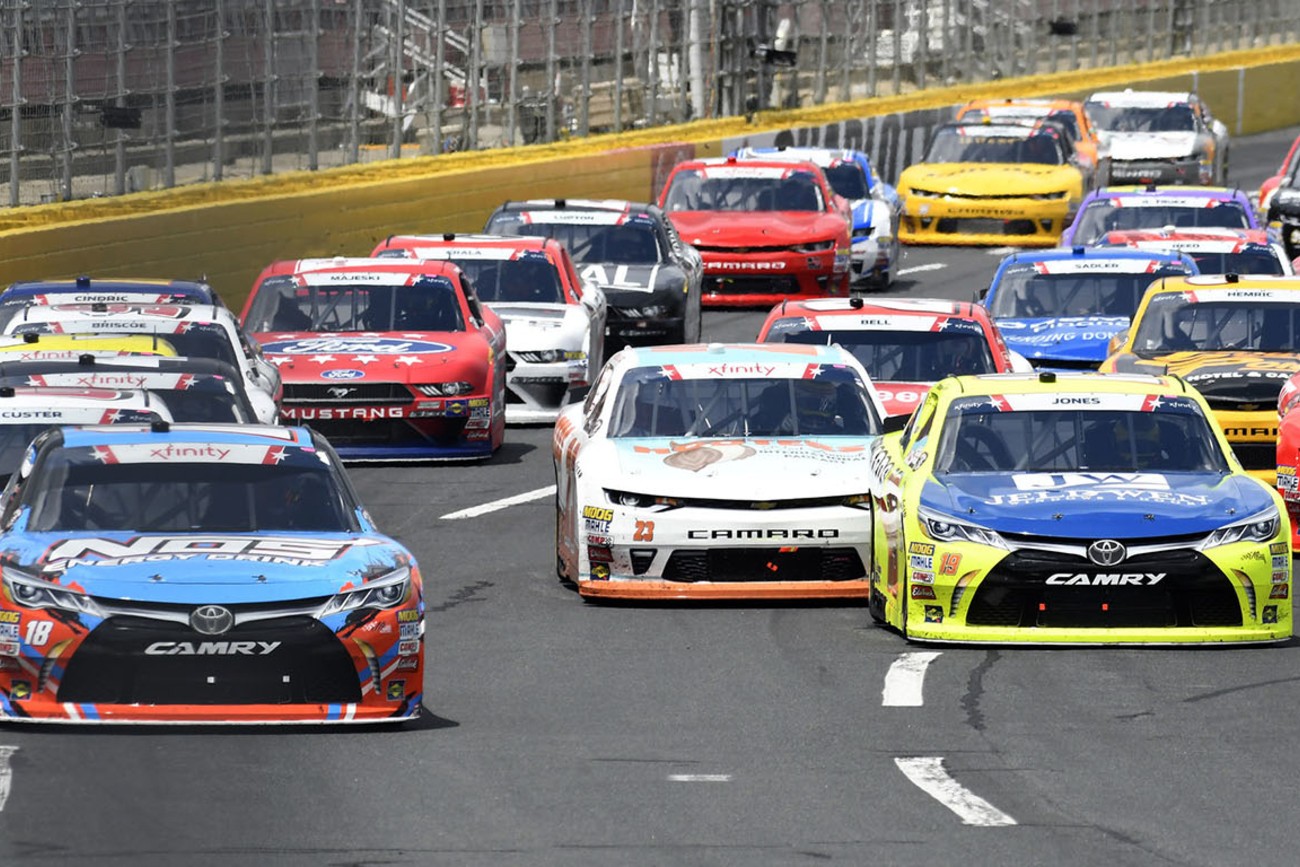 Blogandt
Rubbin is Racin': NASCAR's Experimental ROVAL Race Went to Plan
Old-school NASCAR fans love to tell you that their sport lost its way. They like to complain about gimmick stuff like the Playoff format and Stage Racing, but the primary complaint all around, and the one most often used to and explain the trail off from the super peak of the mid-2000s. Of course, simply "not enough good racing" is an over simplification, the sport faces a lot of head winds, and some are those shared by every other event trying to get people to put butts in seats and click on the TV remote while battling YouTube and social media content for attention. And, further, not every old-school NASCAR race really featured a door-to-door bash fest until the finish. That's just nostalgia saying that, the same way our fans remember every supercross main event on a two-stroke being a barn burner. The biggest problem? The worst racing happens on the 1.5 mile tracks, referred to as Intermediates. But those are the most common tracks in NASCAR! The short tracks still produce some beatin' and bangin', and the huge Superspeedway tracks are Daytona and Talledega create giant pack races. Medium sized tracks don't. Here's how far things have flipped: NASCAR always throws a few road course races on the schedule (left and right turns) but those used to look like a square peg and a round hole for stock cars. Somewhere along the way, though, the road courses became the antithesis of the high-speed but no passing Intermediates. Intermediates lacked for passing, but the road courses just gained more bumping and bashing, and the fans started loving it. The common request? More road coarses and short tracks, fewer intermediates. Especially in the NASCAR Playoffs, which are predominantly made of Intermediate-length tracks. But, contracts are locked in. Tracks have made huge investments and they're not going away.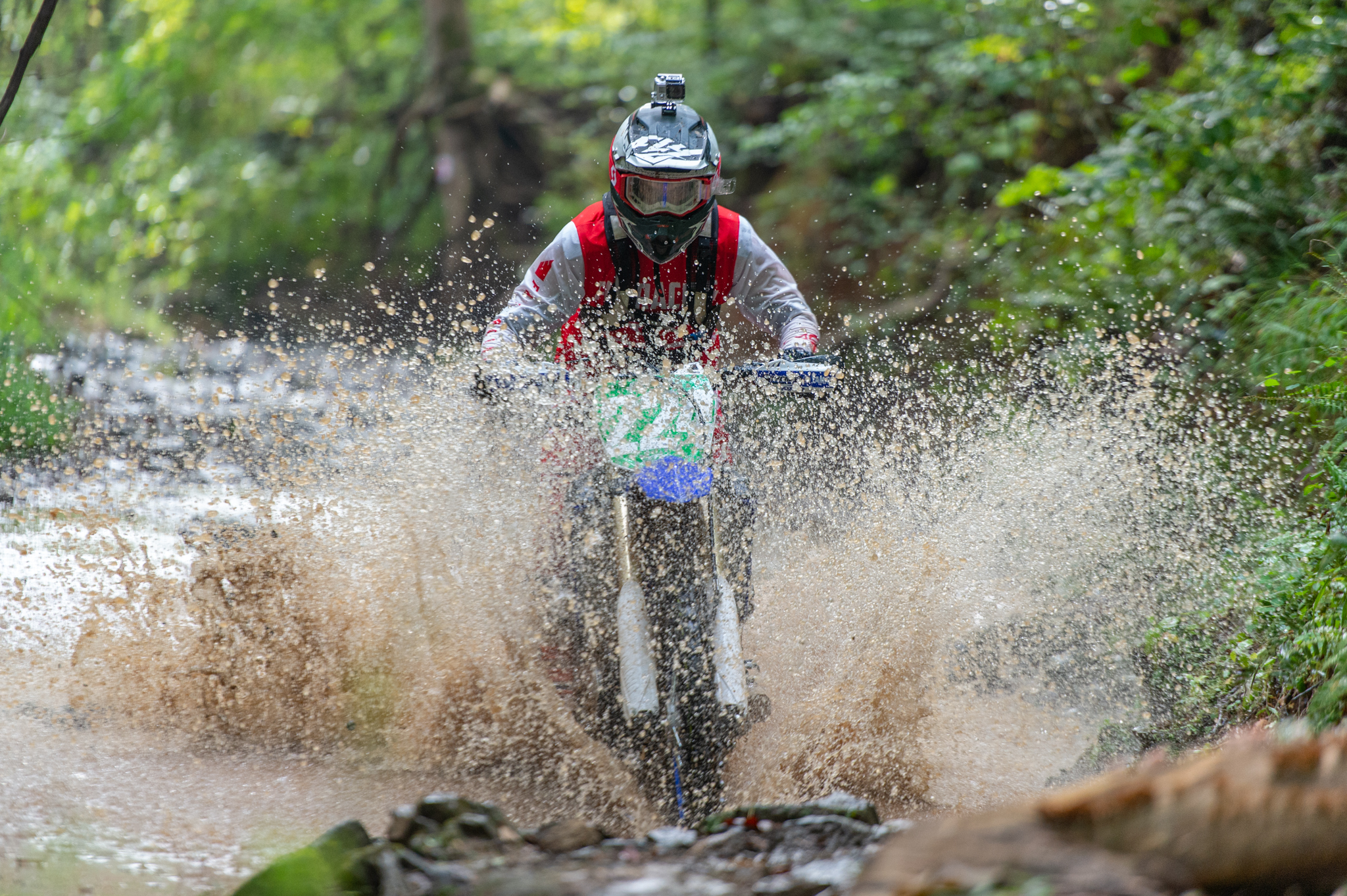 Blogandt
Weege Becomes a Test Rider!
I can now, for the first time, come up with legitimate economic reasoning for riding a dirt bike. I finally got to attend a new bike media intro, and man, now I know the other side lives very well. These media test guys, they get the treatment!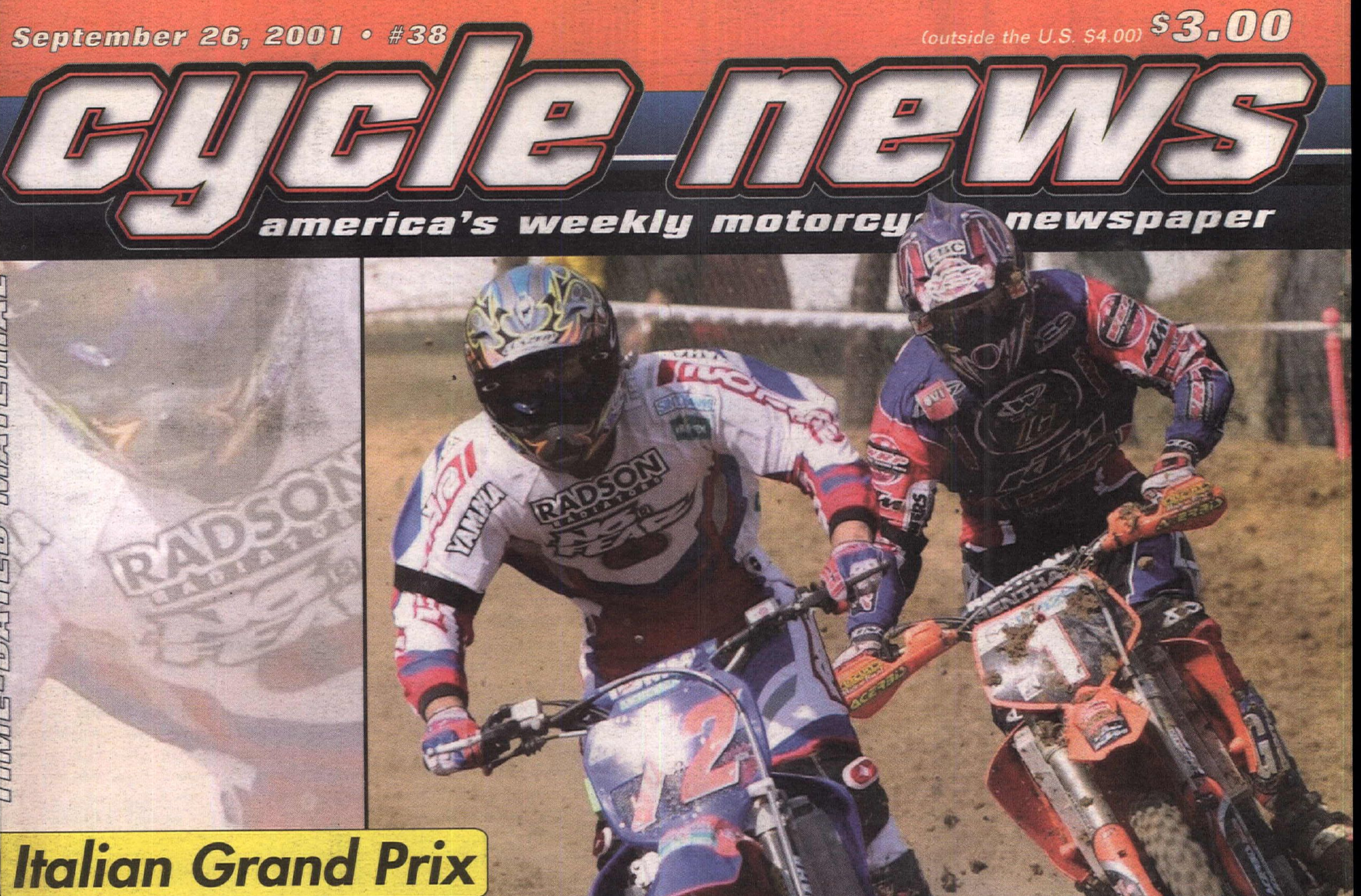 Blogandt
Working Through September 11
My story is not a tragic one, and I need to make this clear: Virtually any story you hear about this day is more serious than the story I'm about to tell. For all of the lives lost in this senseless tragedy, for all the families really affected, my heart bleeds for you. My tale is comparatively lame, but we all have September 11 stories. This is mine.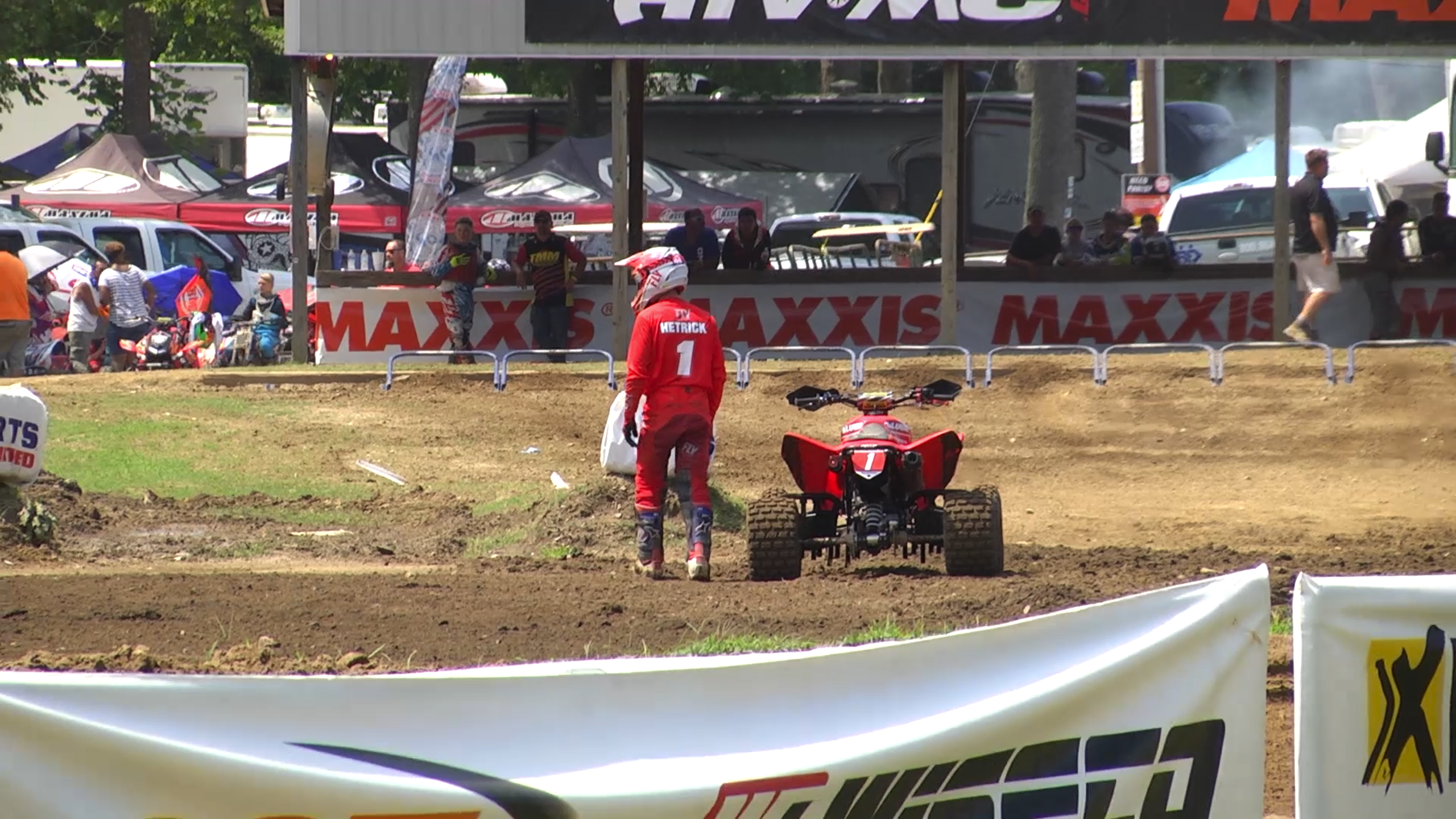 Blogandt
The Worst Way To Lose A Championship
You know how, before the last race of the season, everyone makes up crazy scenarios on how the would-be champion actually would not win the title? You've seen them. What if it rains? What if the dude gets taken out? What if his bike breaks? Well, it actually happened to Joel Hetrick in the ATV Motocross season finale over the weekend at Loretta Lynn's.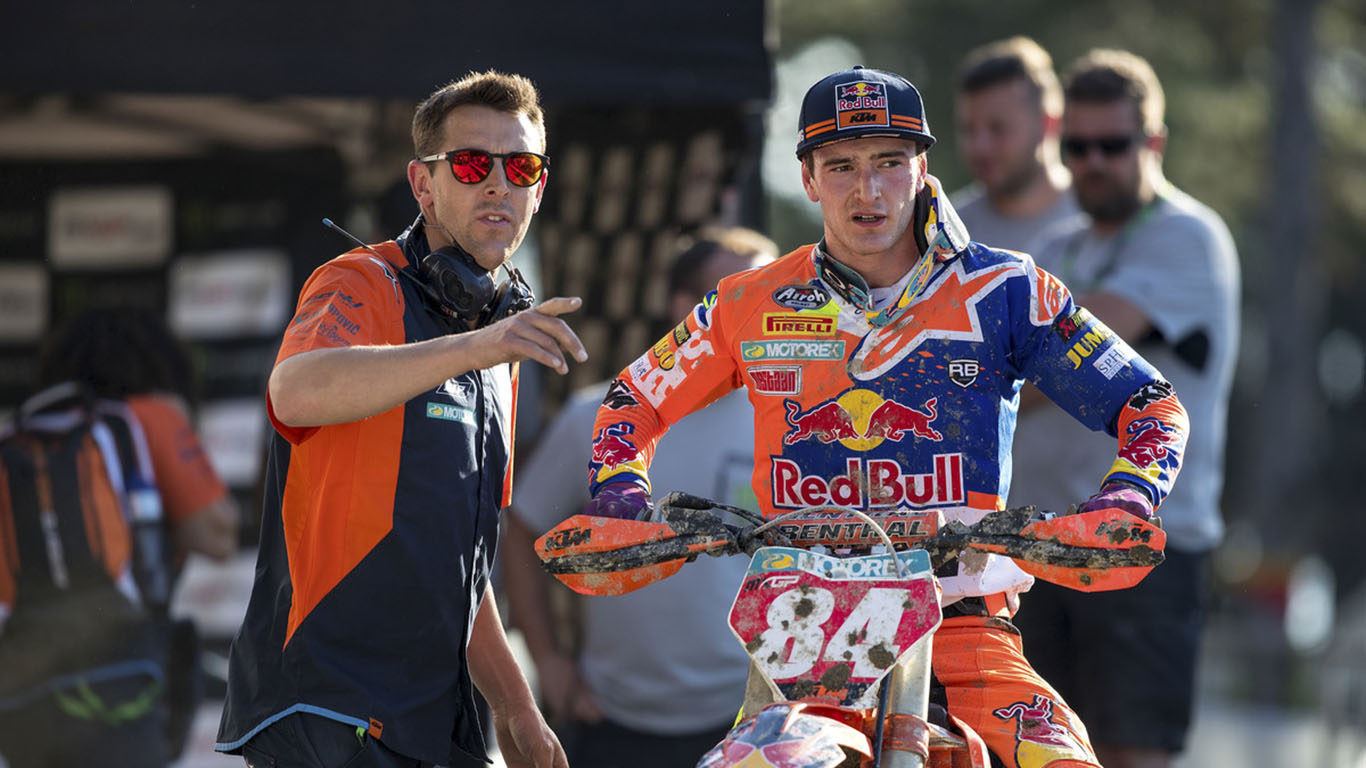 Blogandt
Why The Dutch Can Win The Motocross of Nations
Trades shouldn't be possible in a race where teams are based on nationality, but while the world was talking USA vs. France in a team battle and Herlings vs. Tomac for individual honors, a controversy led the Dutch team to add some serious talent. Can South Africa's Calvin Vlaanderen push the Dutch to the top spot for the first time? Sounds strange, but it's very real.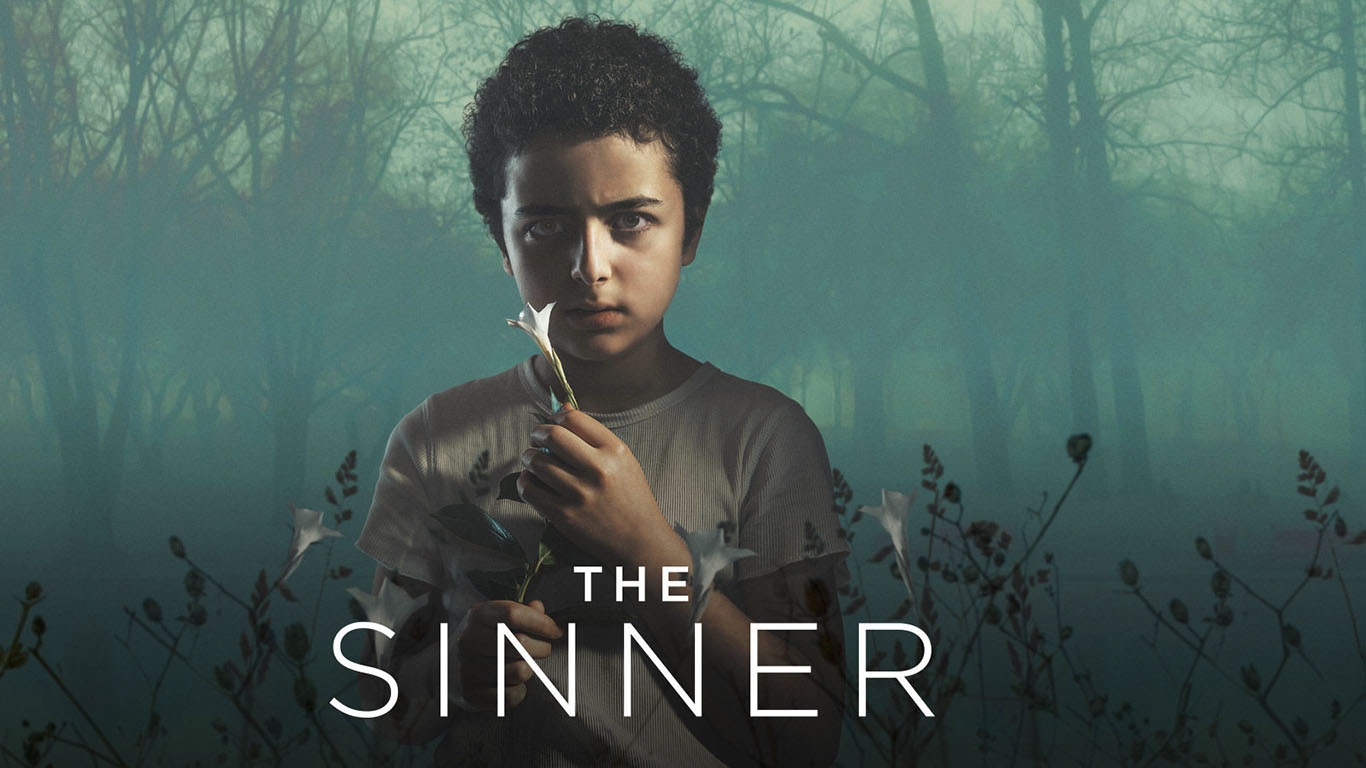 Blogandt
I Didn't Know I Announced Supermoto Races For "The Sinner"
While living on no-cell service island at Loretta Lynn's Ranch, people were apparently trying to contact me regarding my recent appearance in USA Network's TV show "The Sinner." I was not aware of this performance! This show, which I had not heard of but apparently got a huge popularity boost when season 1 hit Netflix, had a scene where kids are gathered around the TV watching motorcycle racing.