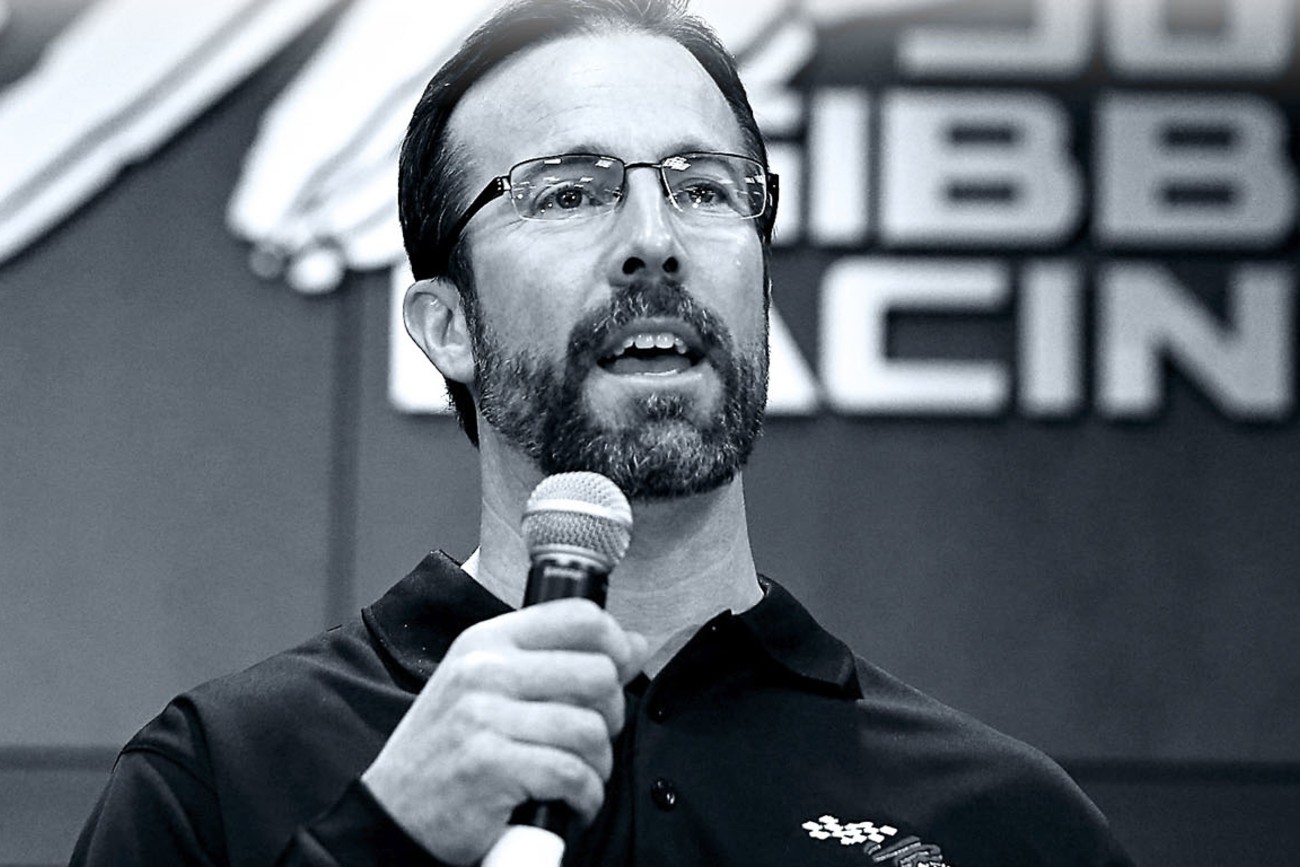 Blogandt
Why JD Gibbs Matters
In motocross circles, we know the Joe Gibbs Racing family for owning a motocross team, now a part of the pro SX/MX pits for ten years. We can break the original dynamic down like this: Joe Gibbs is one of the greatest coaches in NFL history, leading the Washington Redskins to three Super Bowl titles in the 1980s. He retired from football and moved to auto racing, starting Joe Gibbs Racing. His oldest son, JD, became a big part of the operation, and is considered the co-founder of the operation along with his dad. Joe, still referred to by most as "Coach," spent insane hours watching film and planning strategy in his NFL days (he famously used to sleep on a couch in his Redskins office). When he switched to racing, he made sure to keep his family involved completely.
Joe's other son, Coy, took on the motocross unit of the team. There was always a fun back and forth between one brother running the NASCAR side and the other running the dirt bike side. Coy is all about wearing t-shirts and baseball caps; JD is comfortable in corporate attire. One year, the JGR Christmas party featured a video with JD and Coy switching roles for the day. Coy looped a tie around his neck—while still wearing a t-shirt, for example.
I know Coy well because I've lived in the Charlotte, North Carolina, area for years, not far from the JGR shop. Multiply the local run ins with flights to the races and hangouts in the pits, and Coy became one of my favorite people to chat with. Coy is Coy. There's no one else like him, that's for sure.
Because JD was on the NASCAR side of the business, I didn't see him as often, but he was still the nicest guy whenever I did see him. He didn't need to be, but that's the Gibbs way—they are just great people. A few years ago, when I was starting to get a toe hold into NASCAR broadcasting, JD and Coach gave me credibility by saying hey whenever I would see them at NASCAR functions. They didn't have to do that. I doubt anyone on earth has more acquaintances than Joe Gibbs. JD was operating a company with 500-plus employees. But he always had time, he was always joking around and smiling. One time at lunch in town, JD spotted me at a table and walked over just to bench race for a few minutes. He didn't need to do that, but he was just that kind of guy.
In 2015, some strange news broke that JD was suffering from a degenerative neurological disease, and the team announced he would go on hiatus until they figured out what was going on. At the time, no one really knew what this meant or how serious this was, and out of respect for the Gibbs family, no one really pried into the matter. This was a successful family with access to the best possible medical care. Surely JD would be okay, right?
It became clear this was indeed quite serious when Coy was moved over to the NASCAR side two years ago. There were probably some fears the motocross team would cease, but since that time JGR has stayed wide open in both the two and four wheeled forays. JGR is still one of the strongest teams in NASCAR, and JGRMX was granted the full Suzuki factory effort, and expanded with a 250 team. Despite a NASCAR schedule of 30-plus races, Coy still shows up at motocross and supercross races when he can—he was in attendance at Anaheim 1 and Glendale the last two weekends, for example, getting to dirt bike races before the NASCAR schedule steps up.
In public, JGR and the Gibbs family have remained strong. Their businesses keep rolling. Behind the scenes, things must have been tragic. JD passed away on Friday. It's the saddest of sad things.
Coach Joe Gibbs will first be associated with success—no one else on earth can claim Super Bowl rings and NASCAR Championships. But anyone who has rubbed elbows with the Gibbs family, in racing, or even, I'd imagine, in the NFL, will talk of things far beyond on track or on field accomplishments. Coach is a great person, first and foremost, and it's clear his children turned out to be the same. JD was a shining light whenever you saw him.
Godspeed, JD Gibbs.
---
Main image: JGR