Jason Weigandt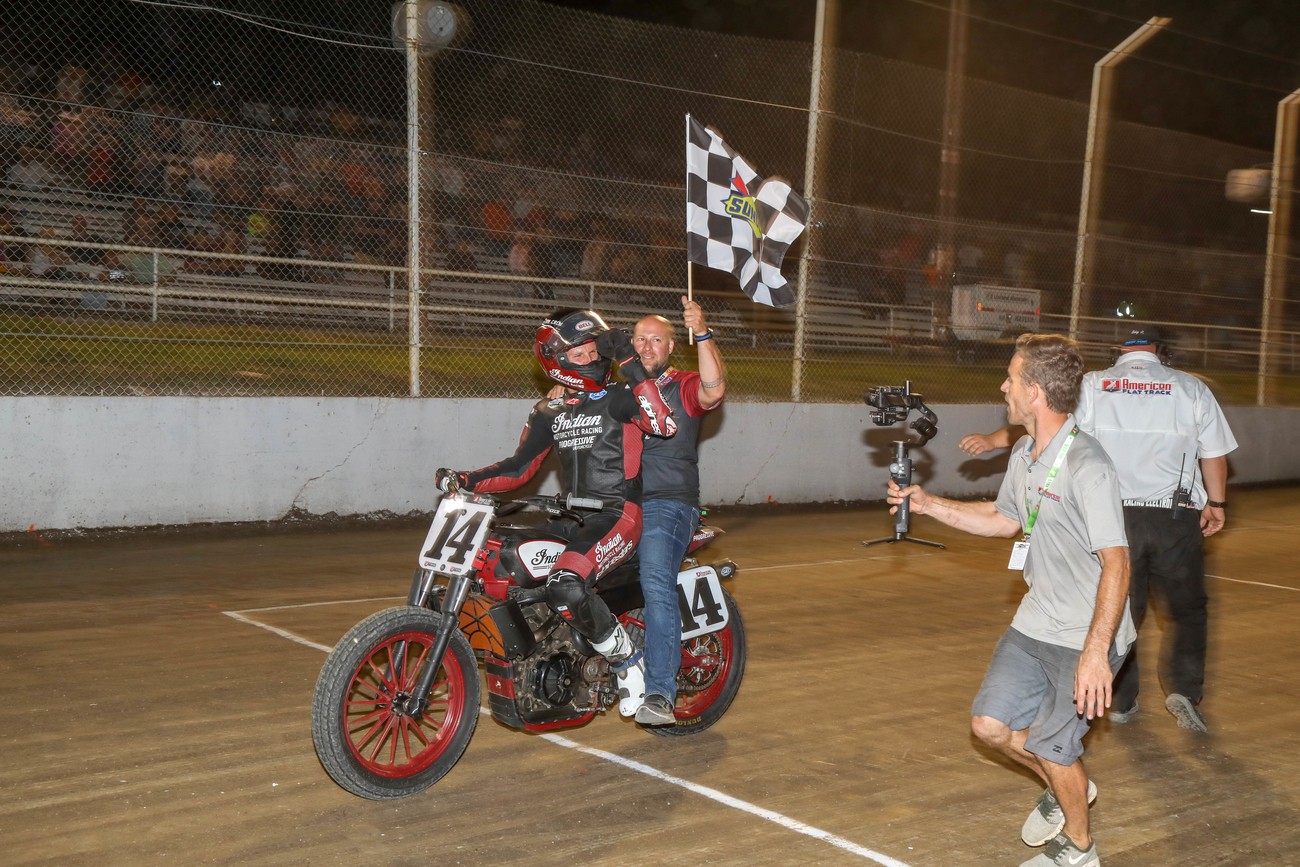 Features
Bauman Fires Right Back at Black Hills Half Mile AFT Race
Twice this season crashes or bike troubles have cost AFT series' leader Briar Bauman huge points. Twice, he's bounced right back.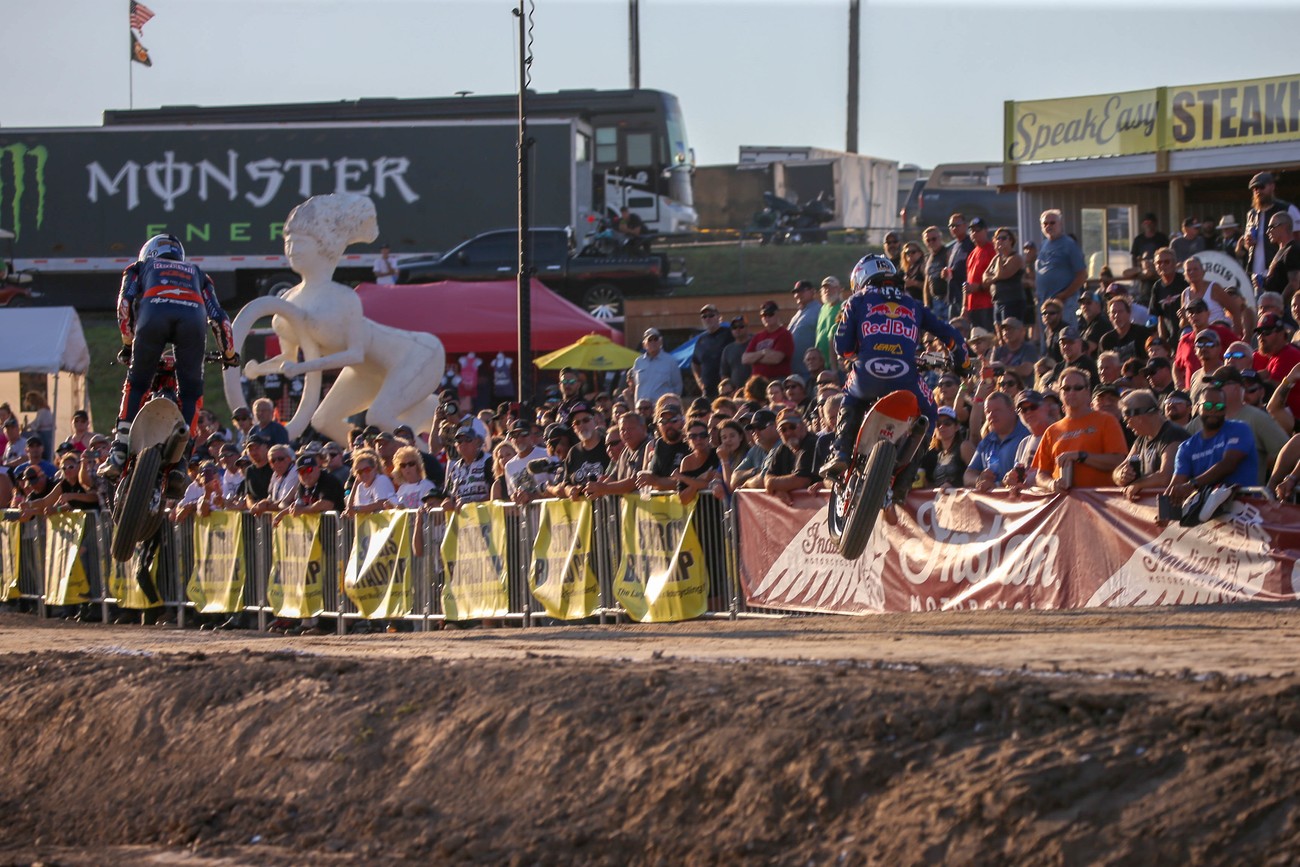 Features
JD Beach and Ryan Sipes cash in at Crazy Flat Track TT Around The Bar
It might be American Flat Track's most unique race of all--an actual TT track built around a bar in Strugis! And the unique race led to unique results, with JD Beach scoring a win for Yamaha and points leader Briar Bauman going down and losing a ton of points. At Sturgis anything can happen, but there is one thing you can count on: Ryan Sipes. Read on for more.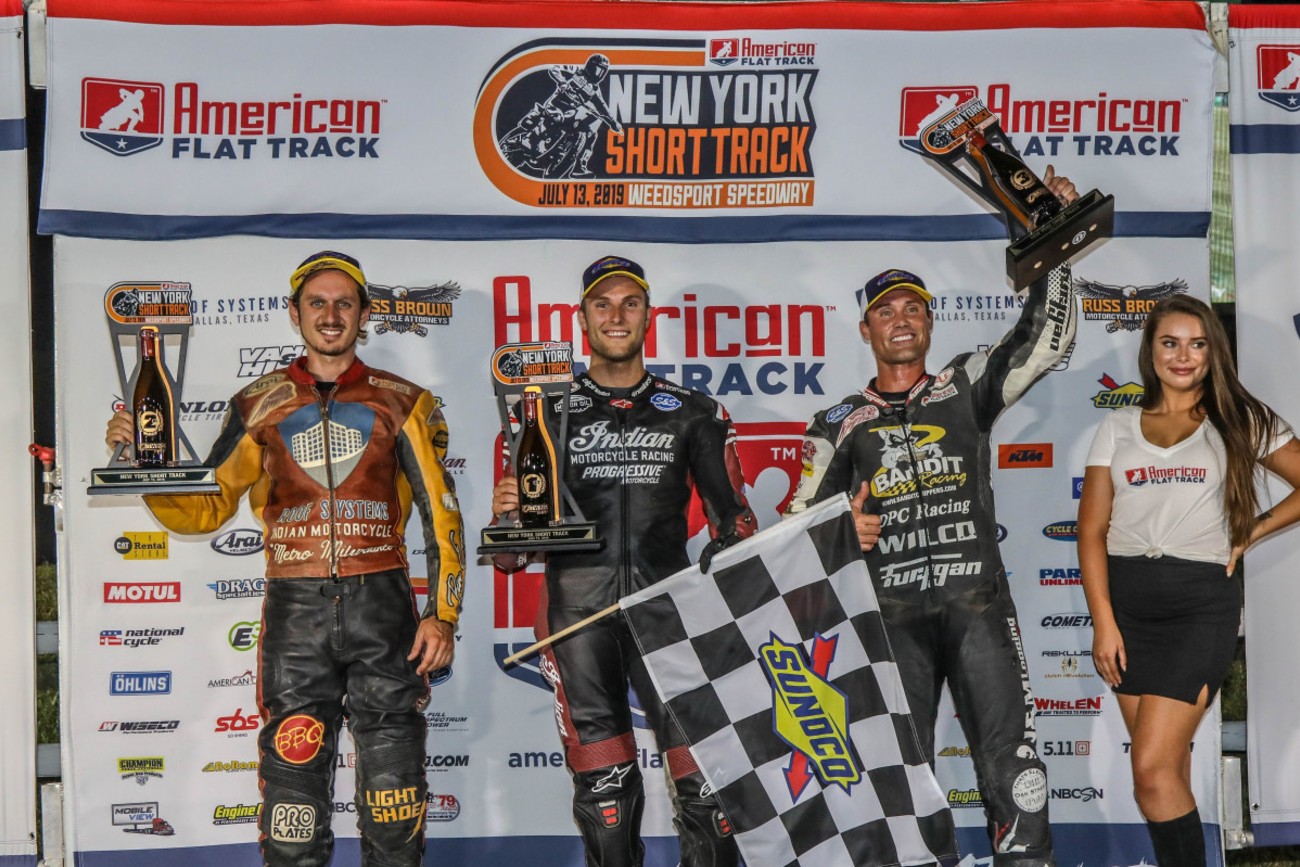 Features
Bauman Responds with Blowout Win at New York Short Track
It looked like the inevitable was just that. Briar Bauman's early-season success in American Flat Track, as he attempts to win his first AFT Twins Championship, got derailed at the previous race due to a flat tire, while defending AFT Champion Jared Mees got the win there and closed up big in the standings. If Mees can get a hook in his young charge, it's over. Well, maybe not. Bauman just bounced back with his second win of the season.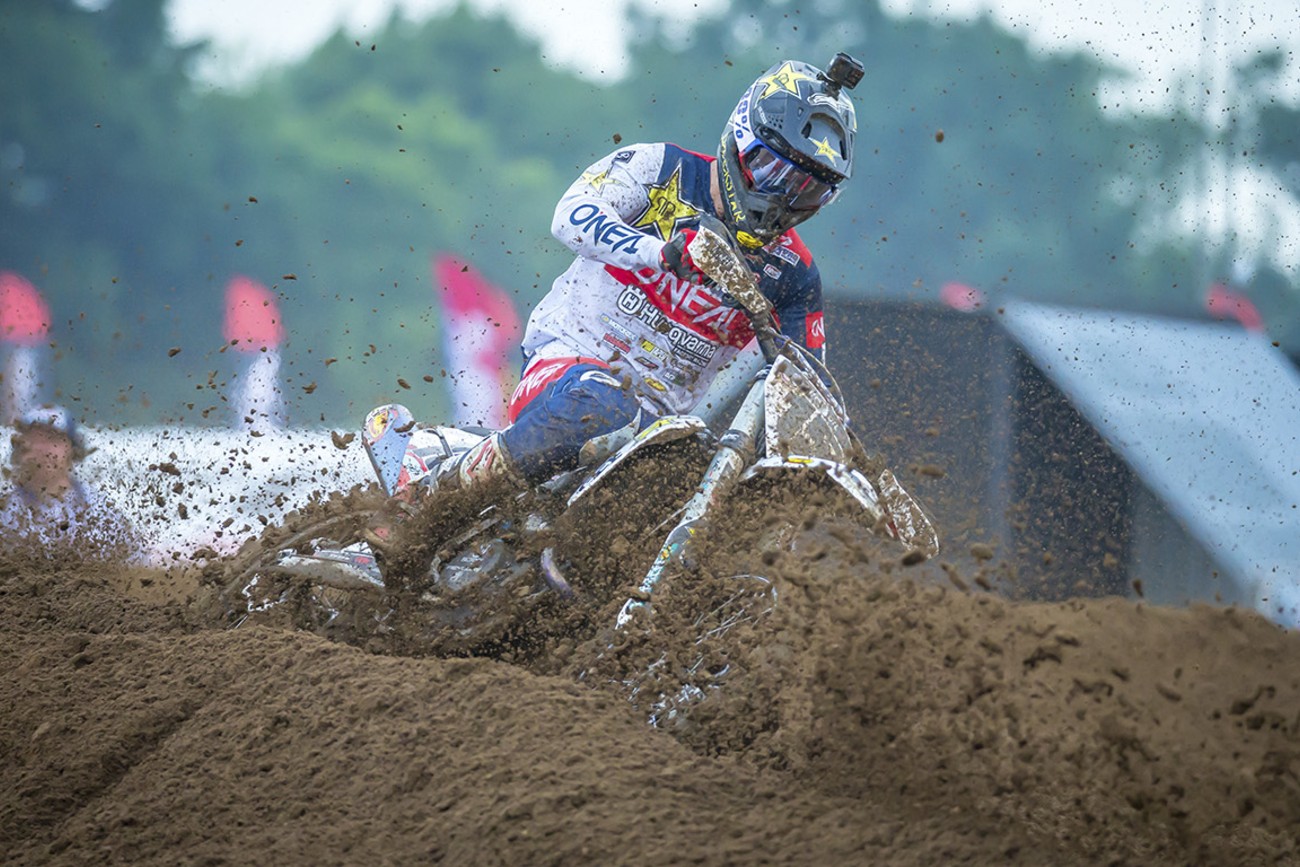 Features
Deano Vlogs His Return at RedBud
At RedBud he threw this Vlog together to give you behind-the-scenes access to his day at the races. It's pretty raw but also pretty insider, so it's worth a look.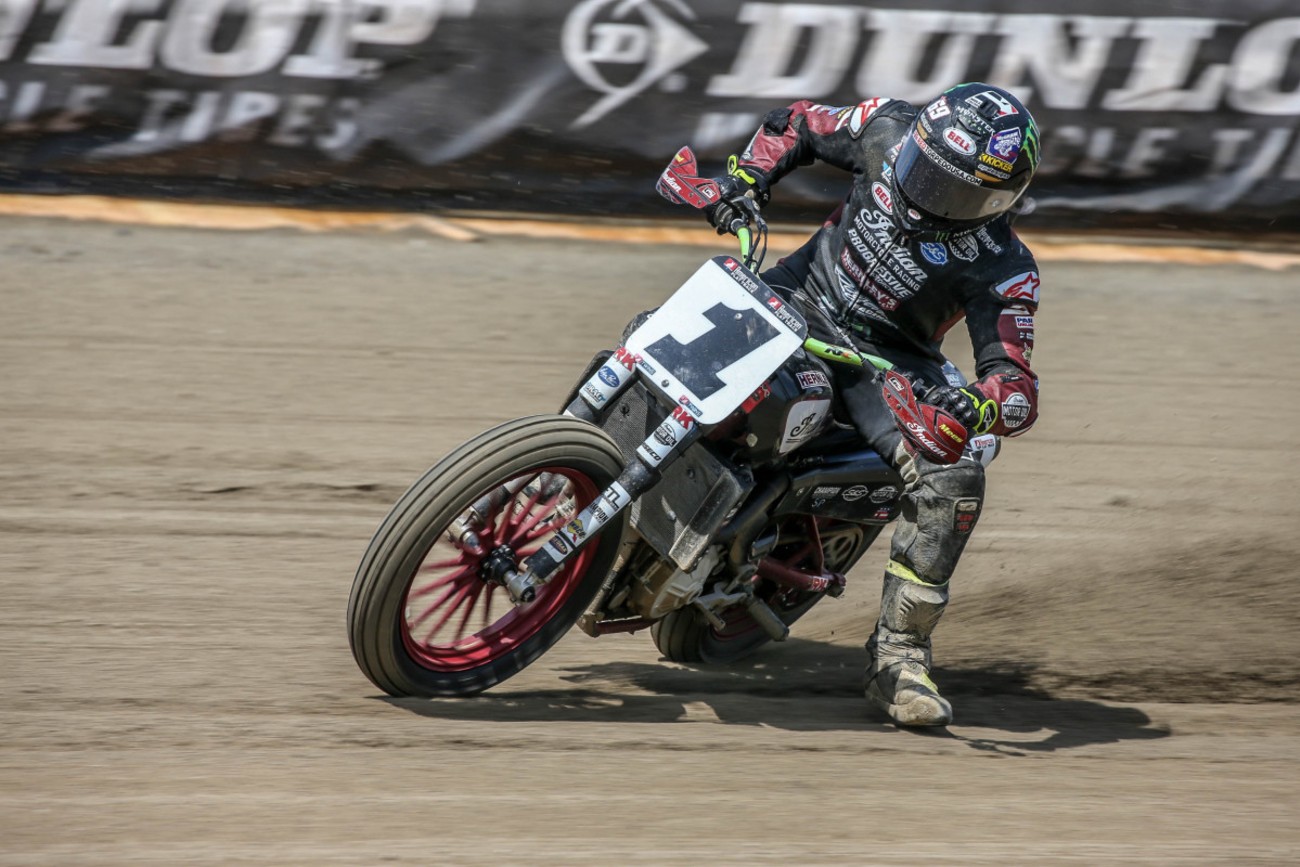 Features
Mees Wins Lima, Bauman Loses Huge Chunk of Points Lead
Things just changed in a hurry in American Flat Track. Jared Mees, dominant winner of the last two AFT Twins Championships, turned around his so-so start to his season with a big win in Lima, Ohio. It coincided with the first major bad luck this year for early-season star Briar Bauman.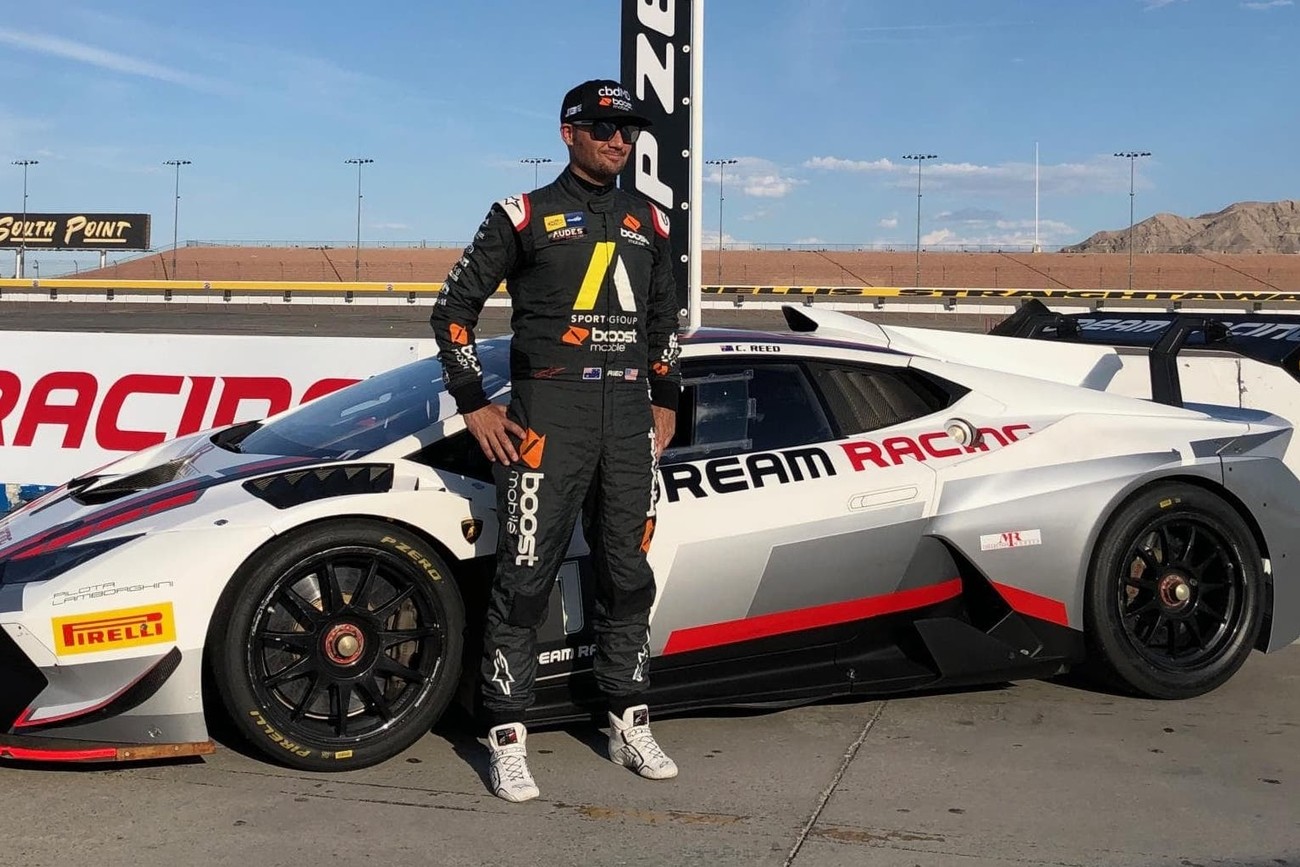 Features
Chad Reed is Racing This Weekend!
Click bait! CR22 is racing this weekend...in a Lamborghini! Okay, it's not Southwick on an RM-Z450, but racing a damned Lambo at Watkins Glen is pretty cool.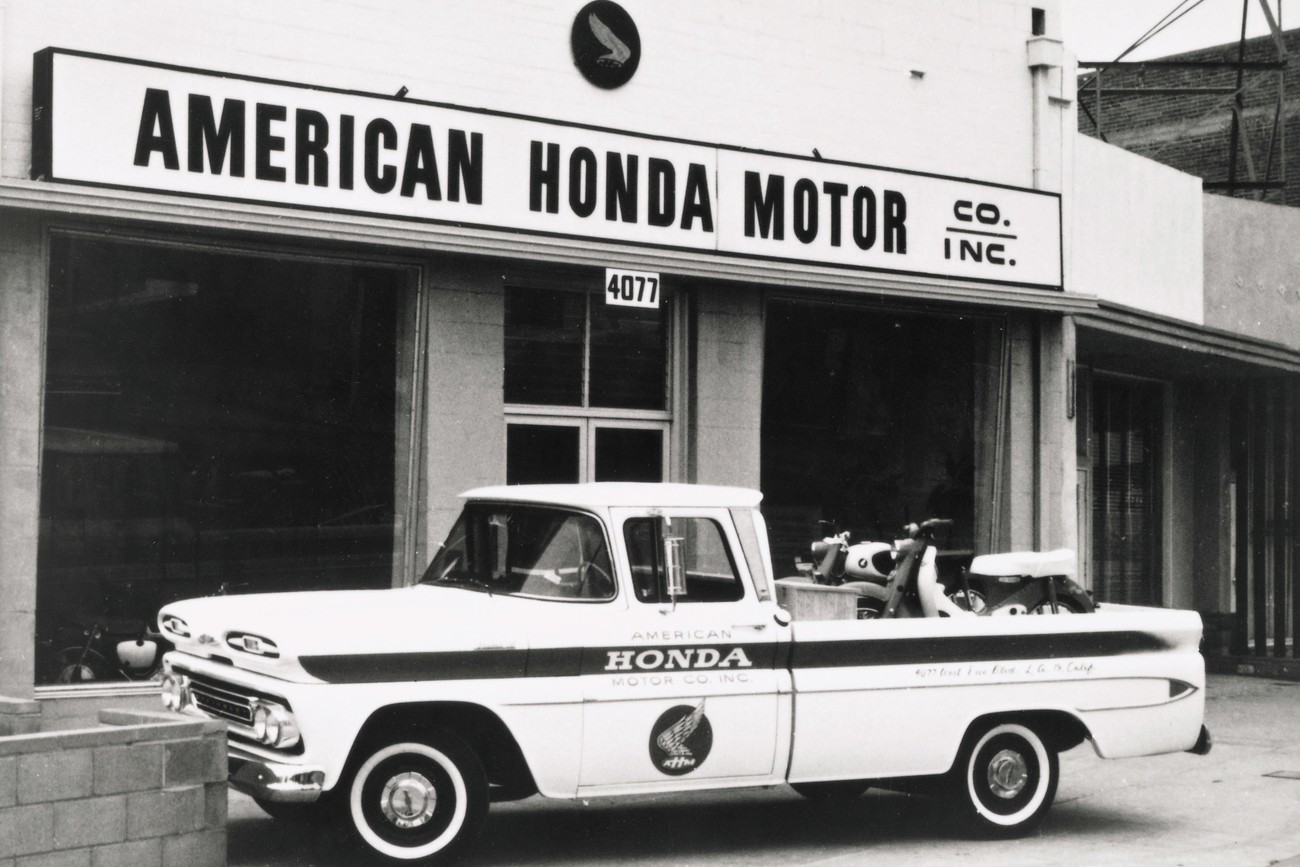 Features
American Honda Literally Turns 60
small Japanese automotive brands grew from complete unknowns to prime-time players in the automotive marketplace. In about 20 years, brands like Toyota and Honda went from nothing to the top of the industry. For those entrenched in the motorcycle life, Honda's story is extra special, because it built its brand with bikes, then branched into cars, and found phenominal success in both.  Last week, American Honda officially turned 60 years old. The roots of the American wing of the, ahem, winged brand, are shockingly humble. Here in the U.S., Honda started as a motorcycle-only company in 1959, and began importing cars in 1969.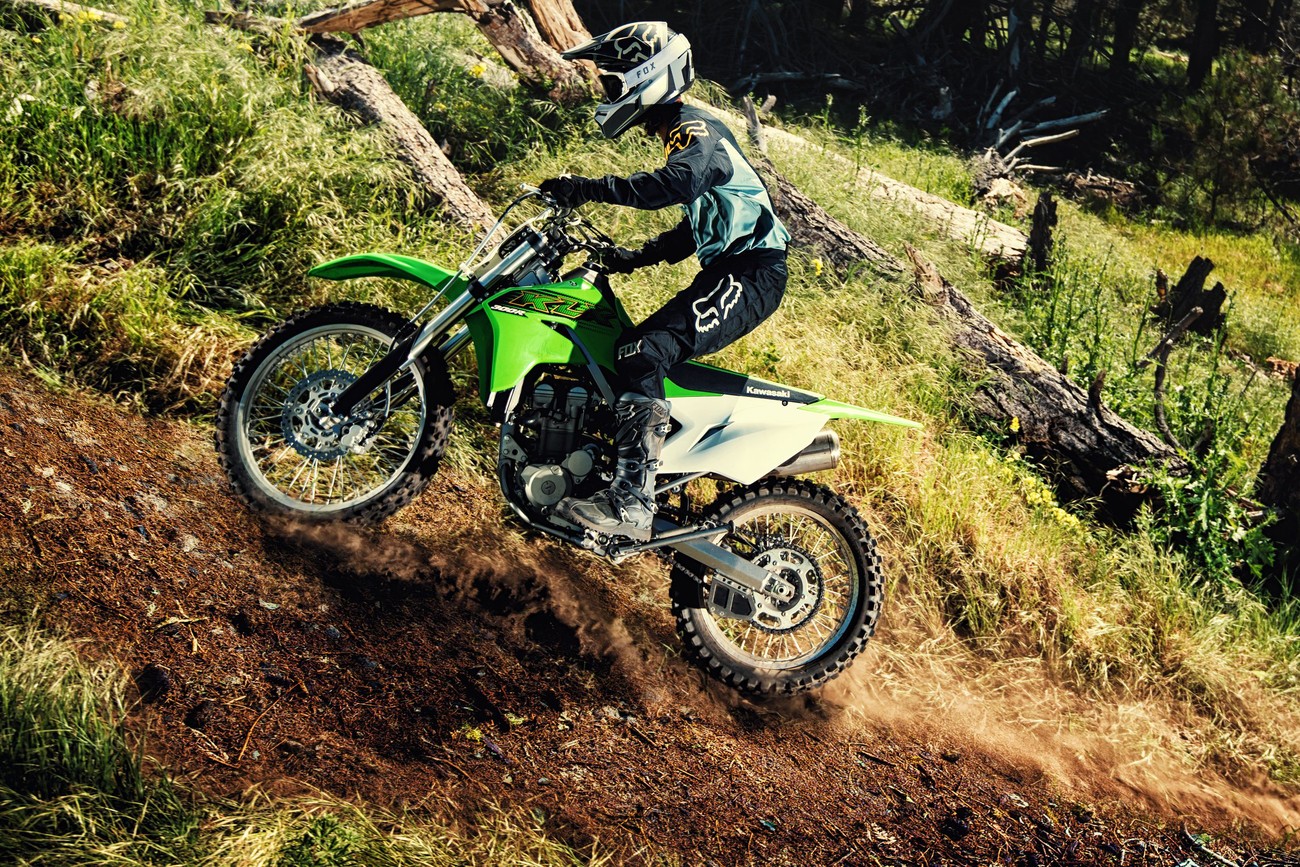 Features
Kawasaki Creates New Segment With 300 Four-Stroke Trail Bike
Remember the Honda XR and Suzuki DR performance off-road bikes? As four strokes took over the motocross market, the old trail bikes went away, replaced by motocross-based four-stroke off-roaders. That's good news at the top, because bikes in KTM's XC-F line, Yamaha's FX line, and Honda's RX line make awesome four-stroke off-road racing machines.  But not everyone wants to go racing. Not everyone wants or needs the most expensive, maintnence intensive, fastest lightest bike around. What about fast enough, fun enough, cheap enough? Kawasaki has an all-new bike that bridges the gap between foo-foo trail bikes and real off-road racers via the KLX300R.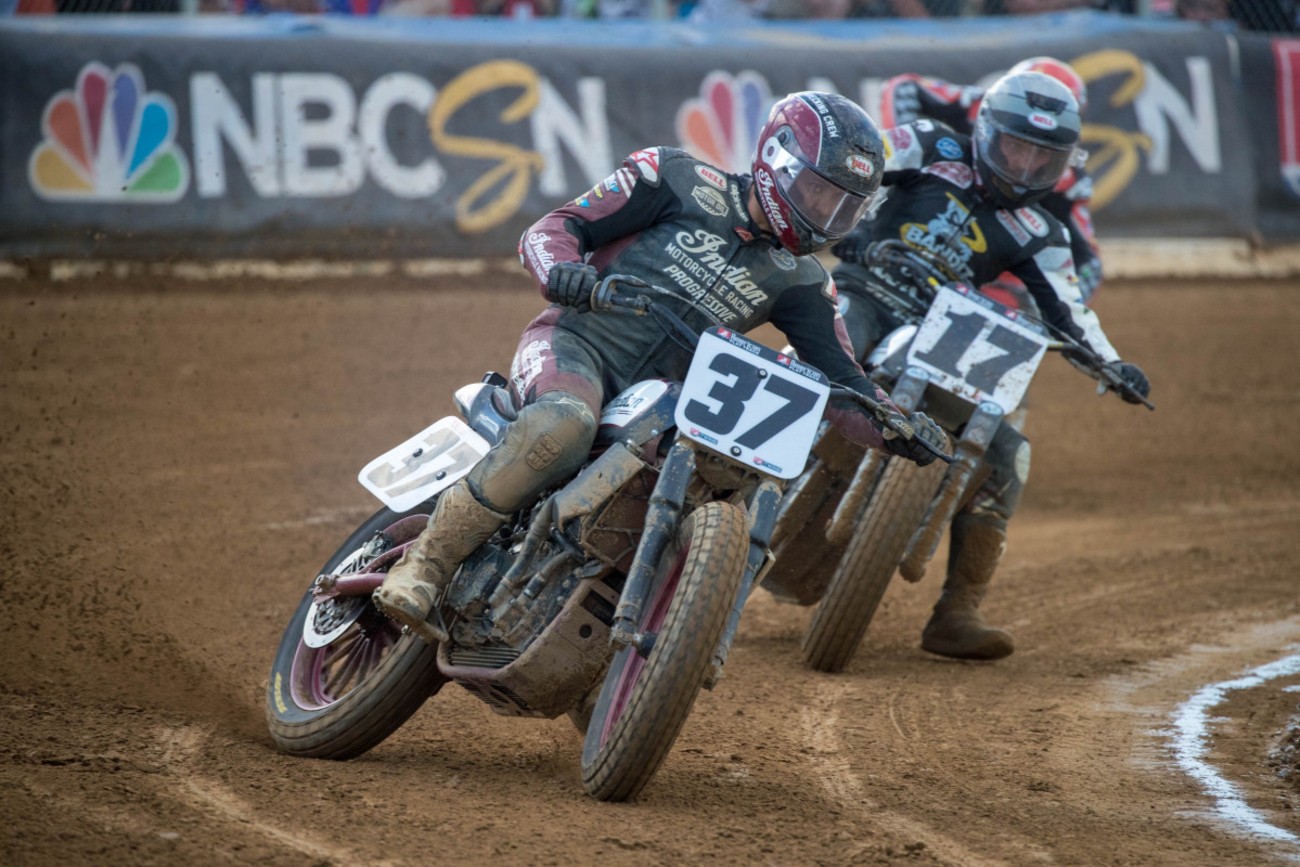 Features
The Other Bauman Brother Takes First AFT Victory
Just when it appears this seasons American Flat Track Championship will become predictable, another curve ball hits the class via an all-new, and very tough, short track in New Hampshire, and an all-new (and apparently also very tough) winner in Bronson Bauman.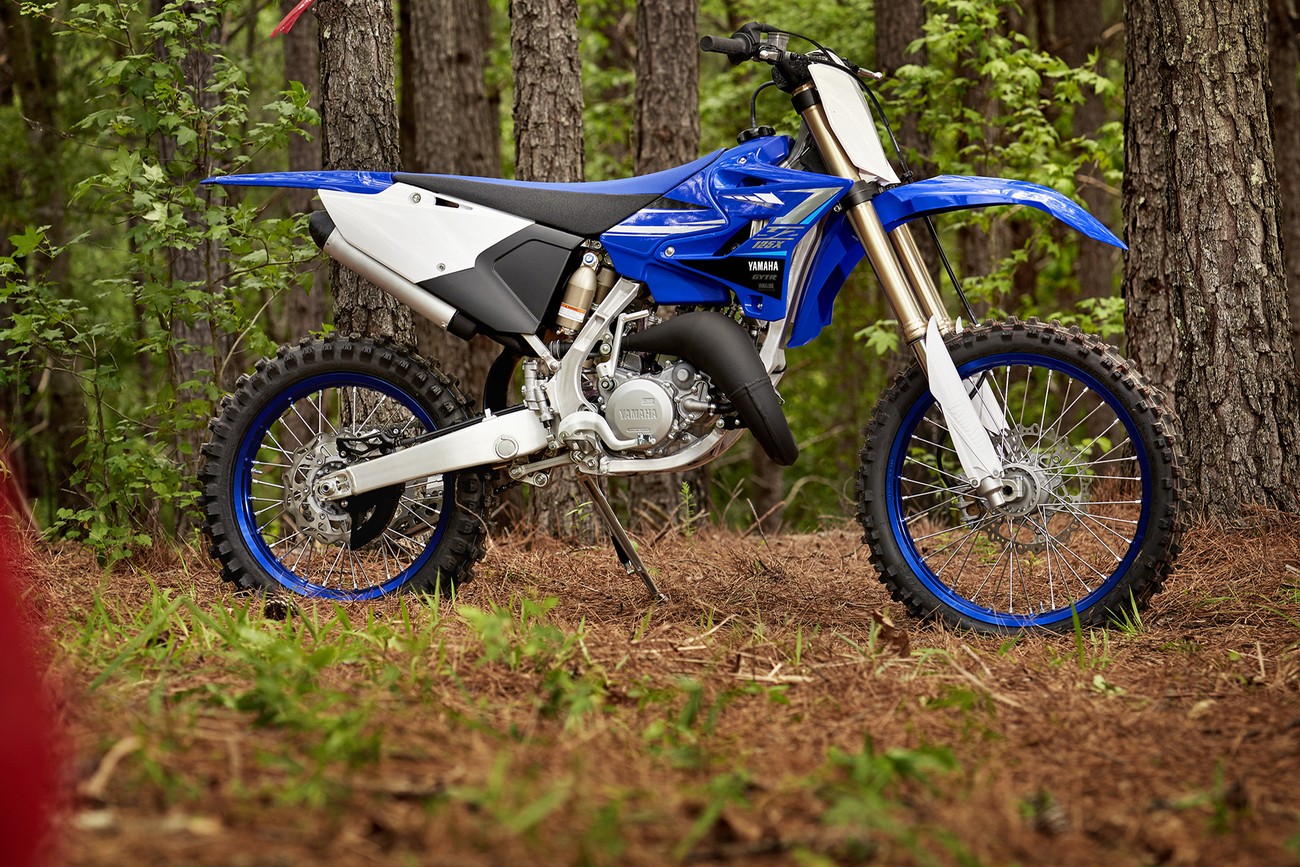 Features
Yamaha's New 125!
Even if you're not a woodsman (or woodswoman) you can thank the off-road sector of the market for keeping the flame alive for two-strokes. A few years back, Yamaha pumped life into the venerable YZ250 two-stroke with a cross-country model named the YZ250X, and we've ridden it, and it's awesome. Now Yamaha has expanded its cross-country lineup for 2020 with a new YZ125X. How badly do you want to go rip through some trails on this thing?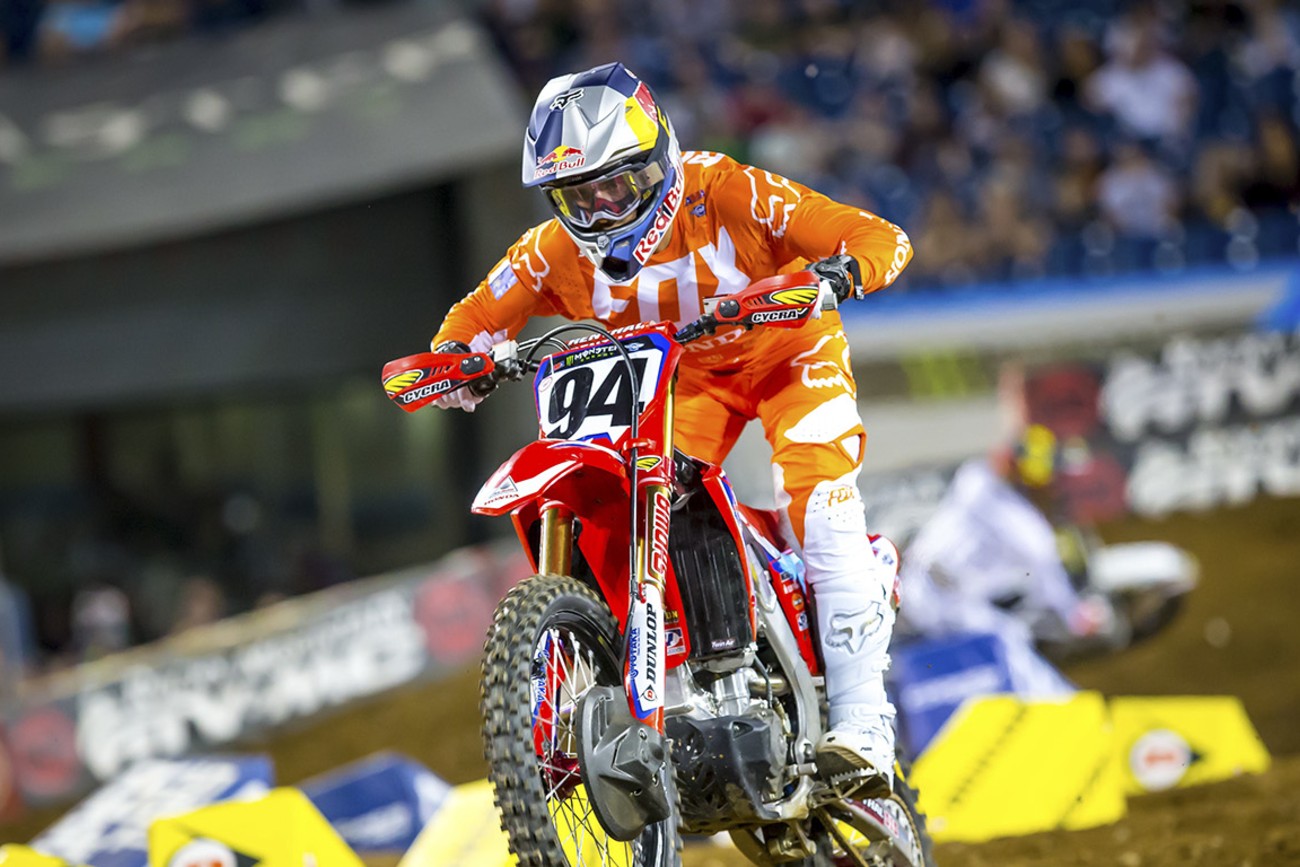 Features
Who Wore It Better: Kenny Vs. Stew
Let's compare ridiculous whoop speed between Ken Roczen and James Stewart!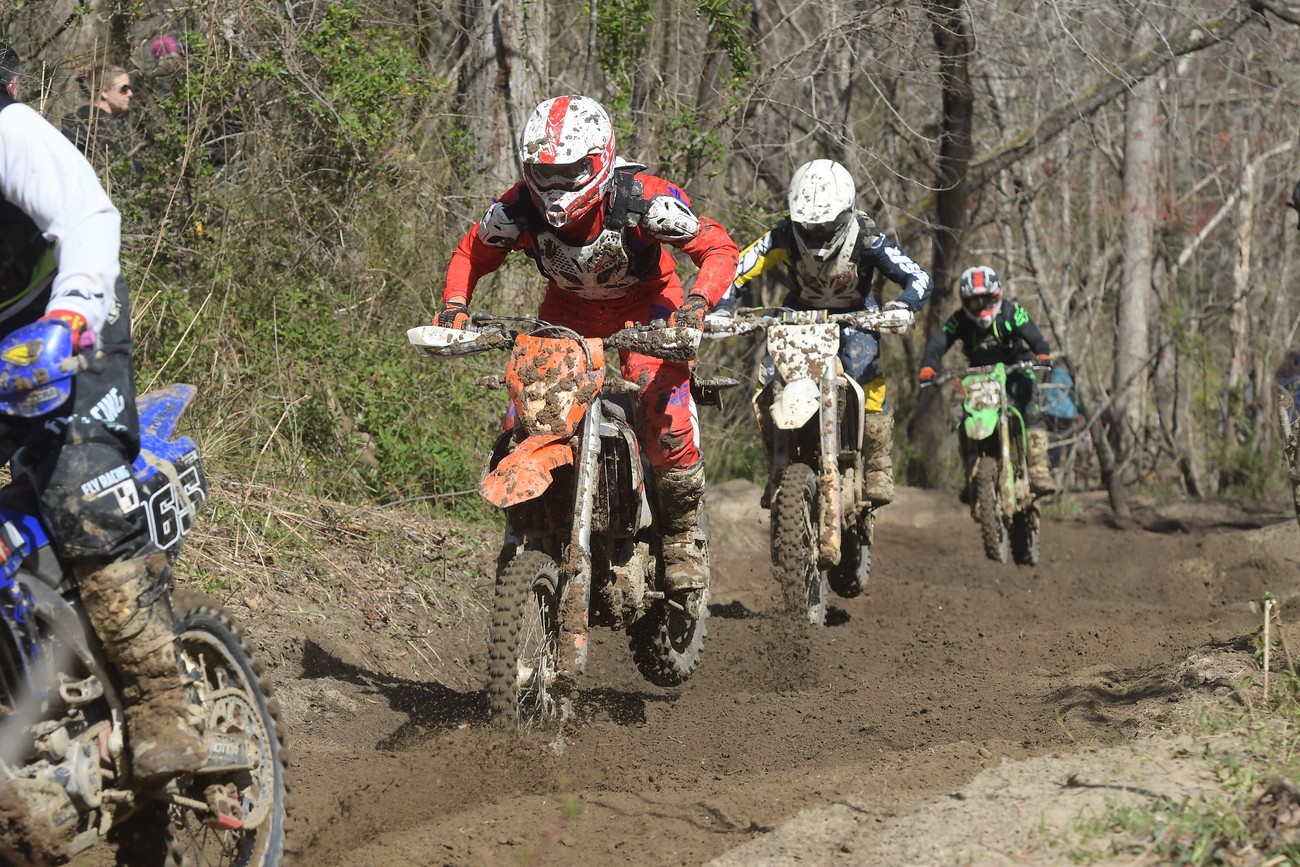 Blogandt
Riders With Headlights Offended
Recently, a media outlet slandered dirt bikes with headlights in a scathing one-sentence editorial. The Blogandt portion of the Racer X Exhaust website proudly supports all headlight riders.