Jason Weigandt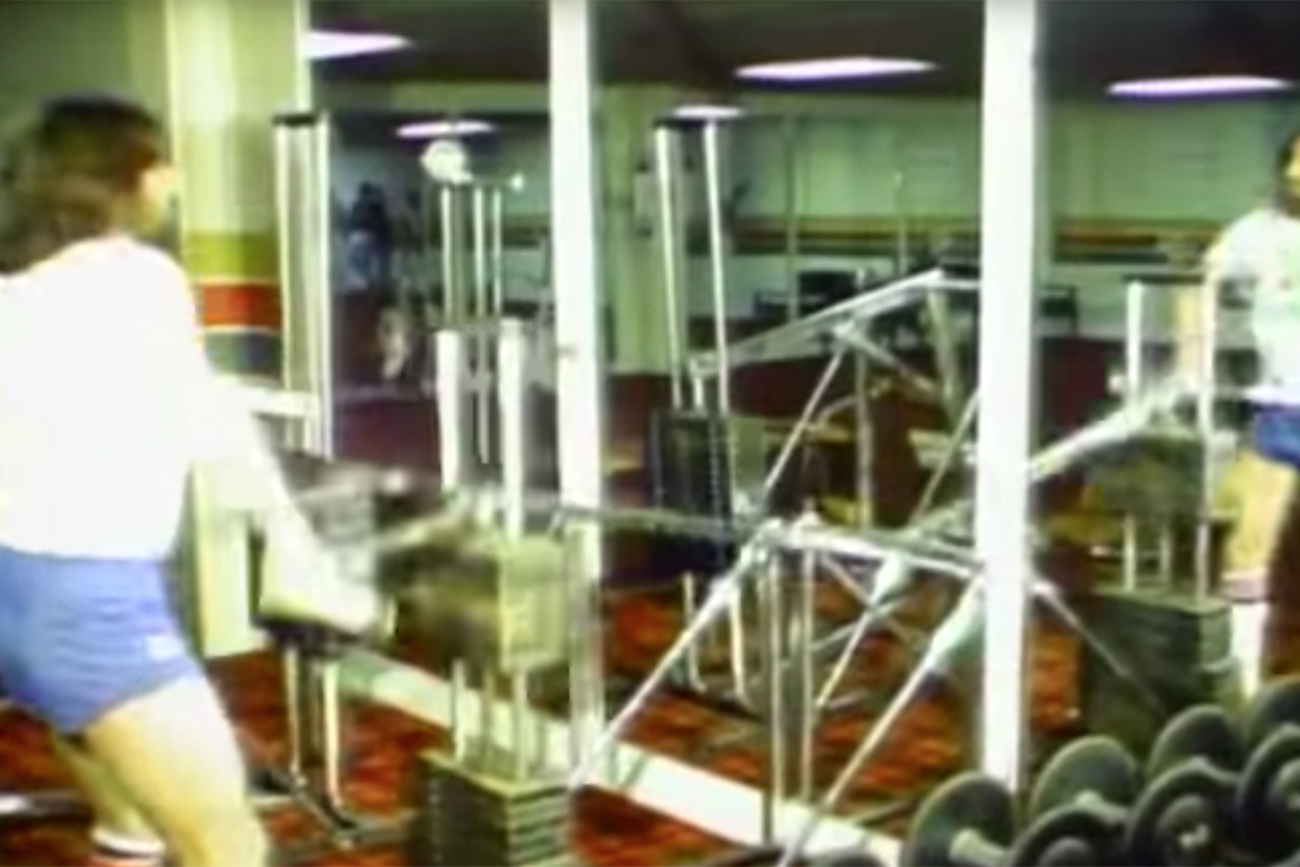 Blogandt
How They Trained In 1980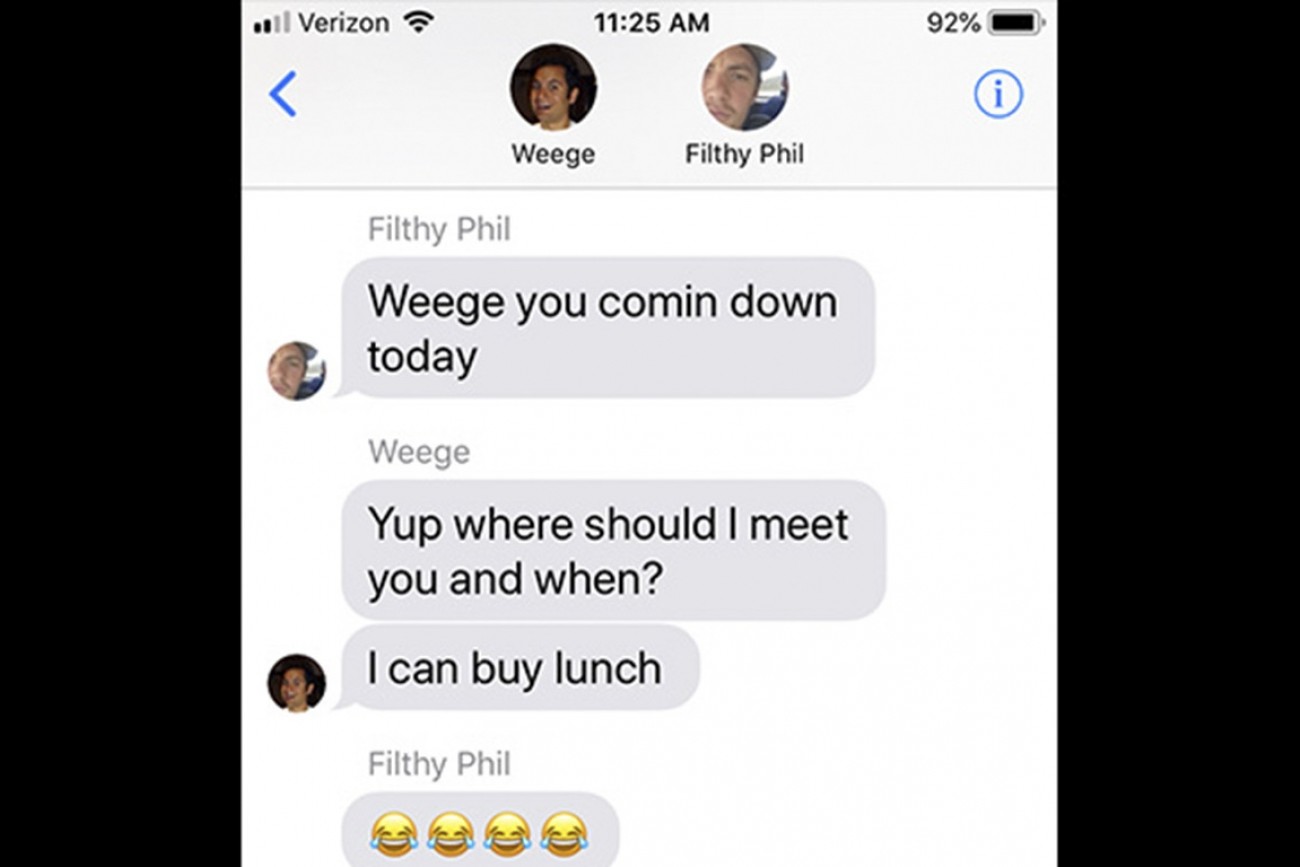 Features
How Weege Screwed Up His Ride With Phil
What happened here? Weege was supposed to hitchhike to Club MX to watch Phil and some others ride today. (No way he's paying for the gasoline required to drive his own vehicle.) Signals got crossed and it didn't work out. Why not? Matthes sent us screenshots of the text thread. Take a look.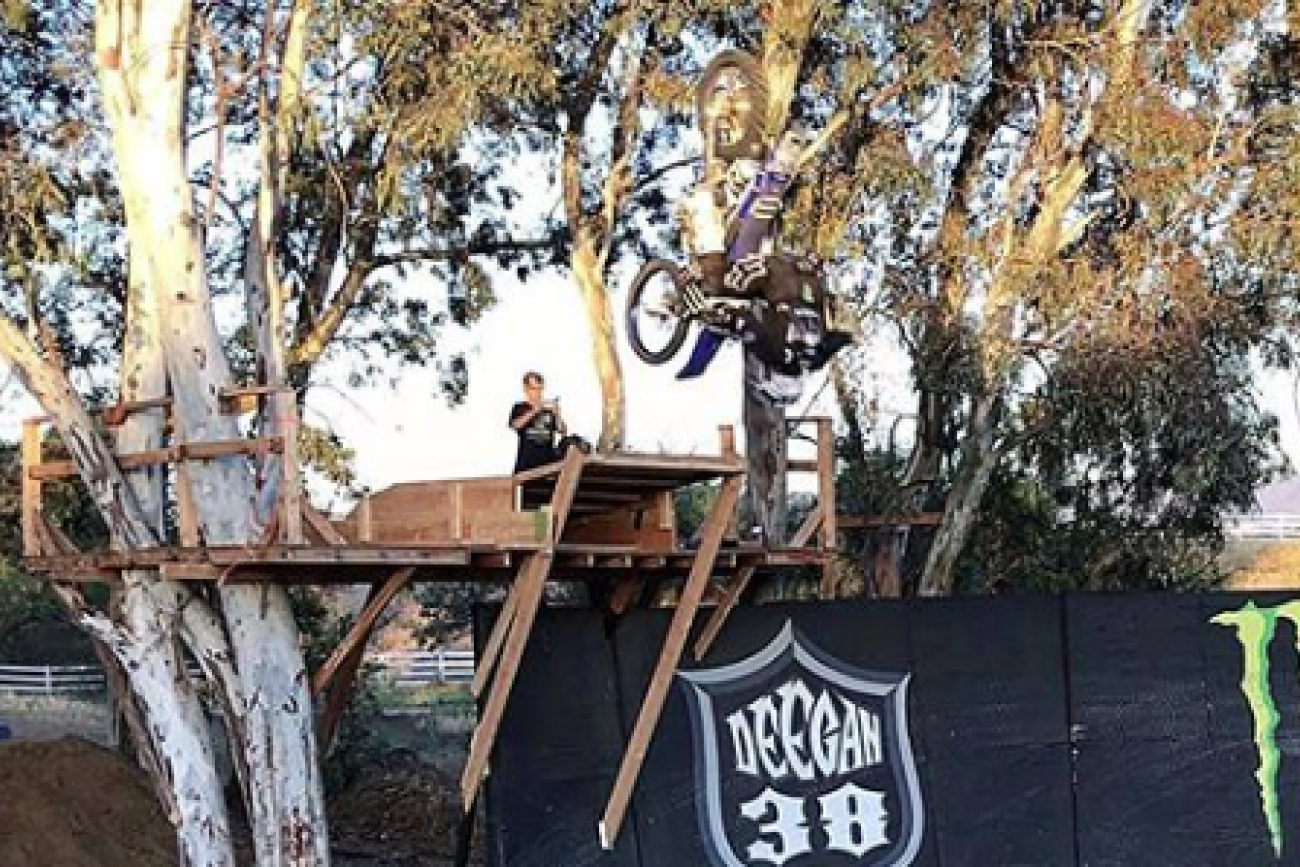 Features
Internet Feud: Axell Hodges v. Josh Hill
It's extreme! Can you claim ownership of a trick? What does the U.S. patent office have to say? What about Deegan's Instagram account? We're all tangled up in this upside-down world of front flip clips.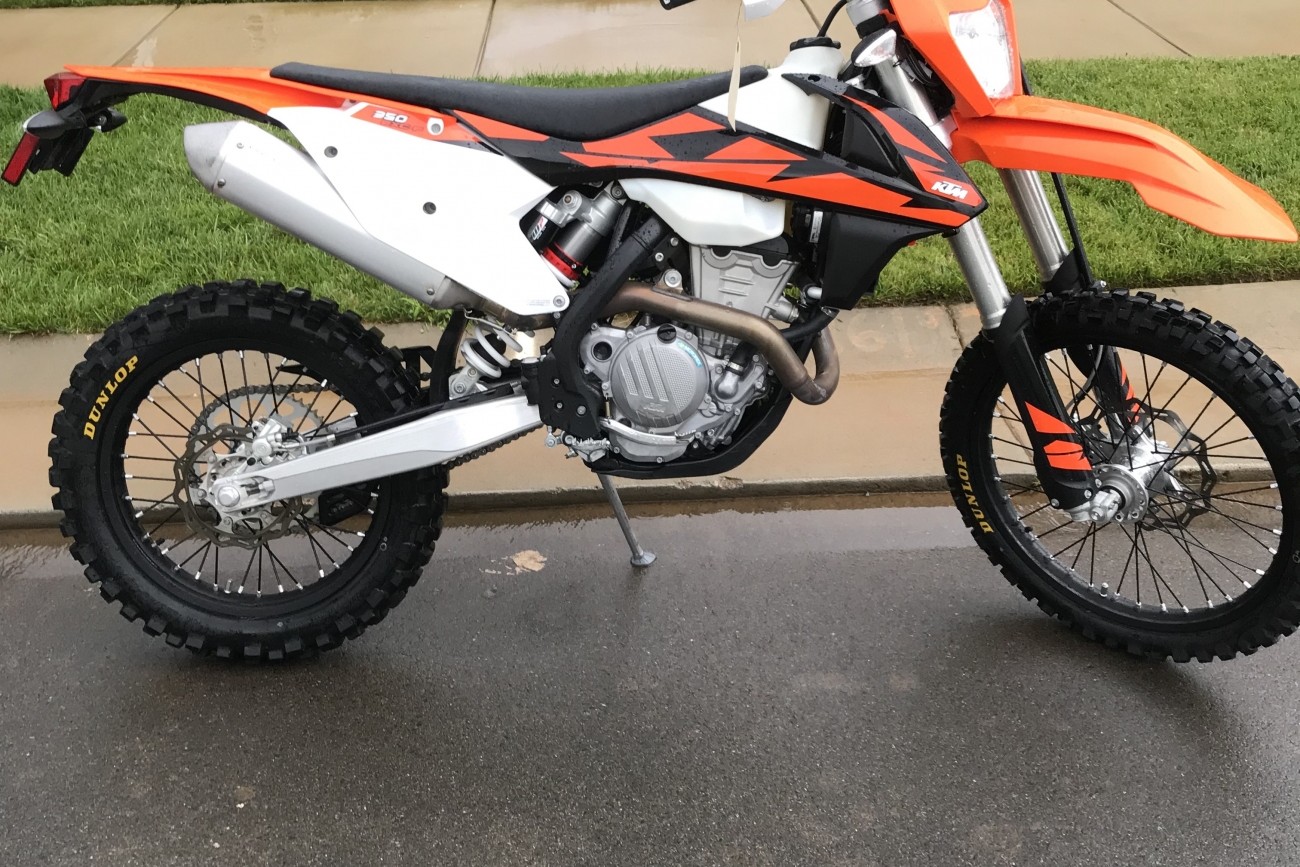 Blogandt
I Went Riding On The Street For The First Time
For those who haven't done it before, things are surprising. Especially when it's on a bike built for dirt.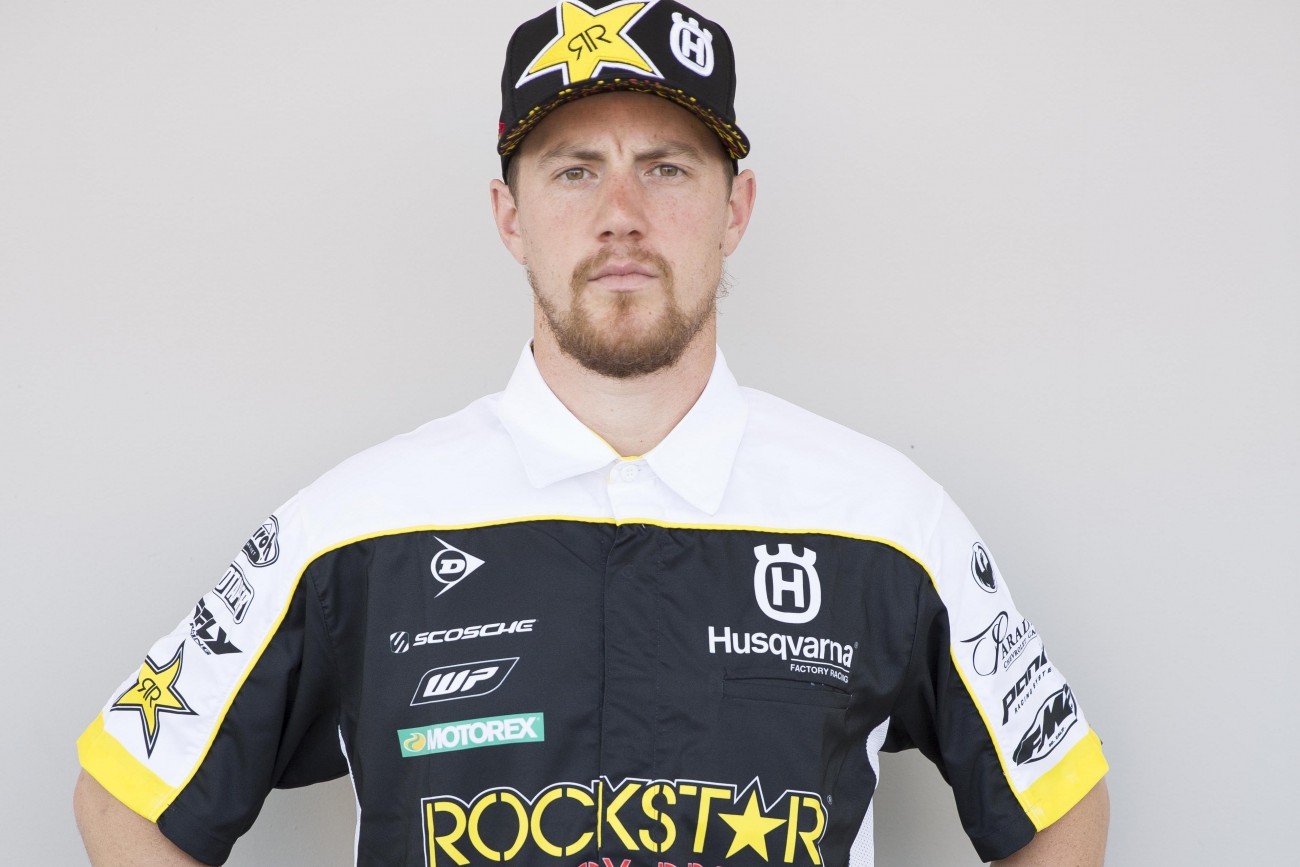 Blogandt
Awesome Things About Phil-In Filling In for Anderson
Supercross champion replaced by deathcross contender.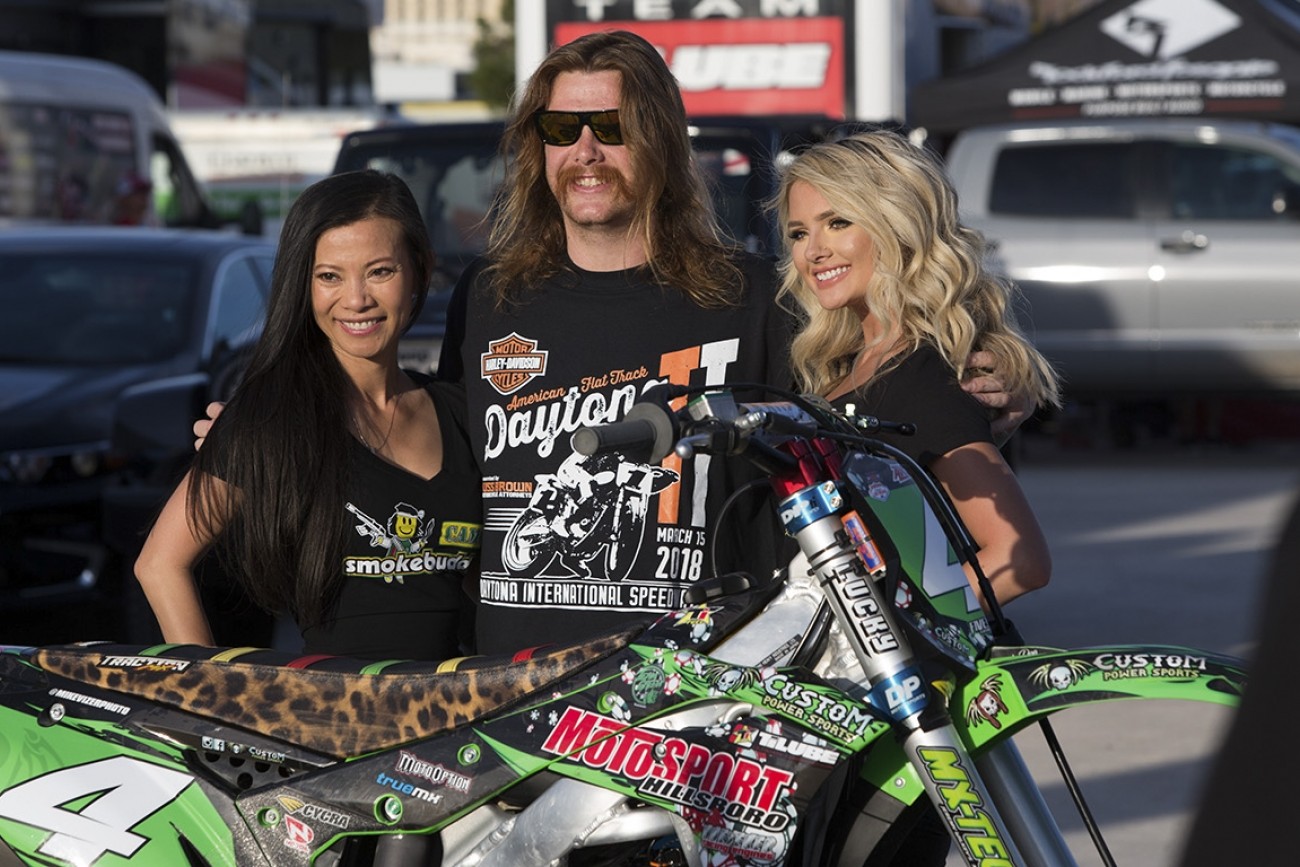 Blogandt
Things We Noticed in This Stank Dog Photo We Just Ran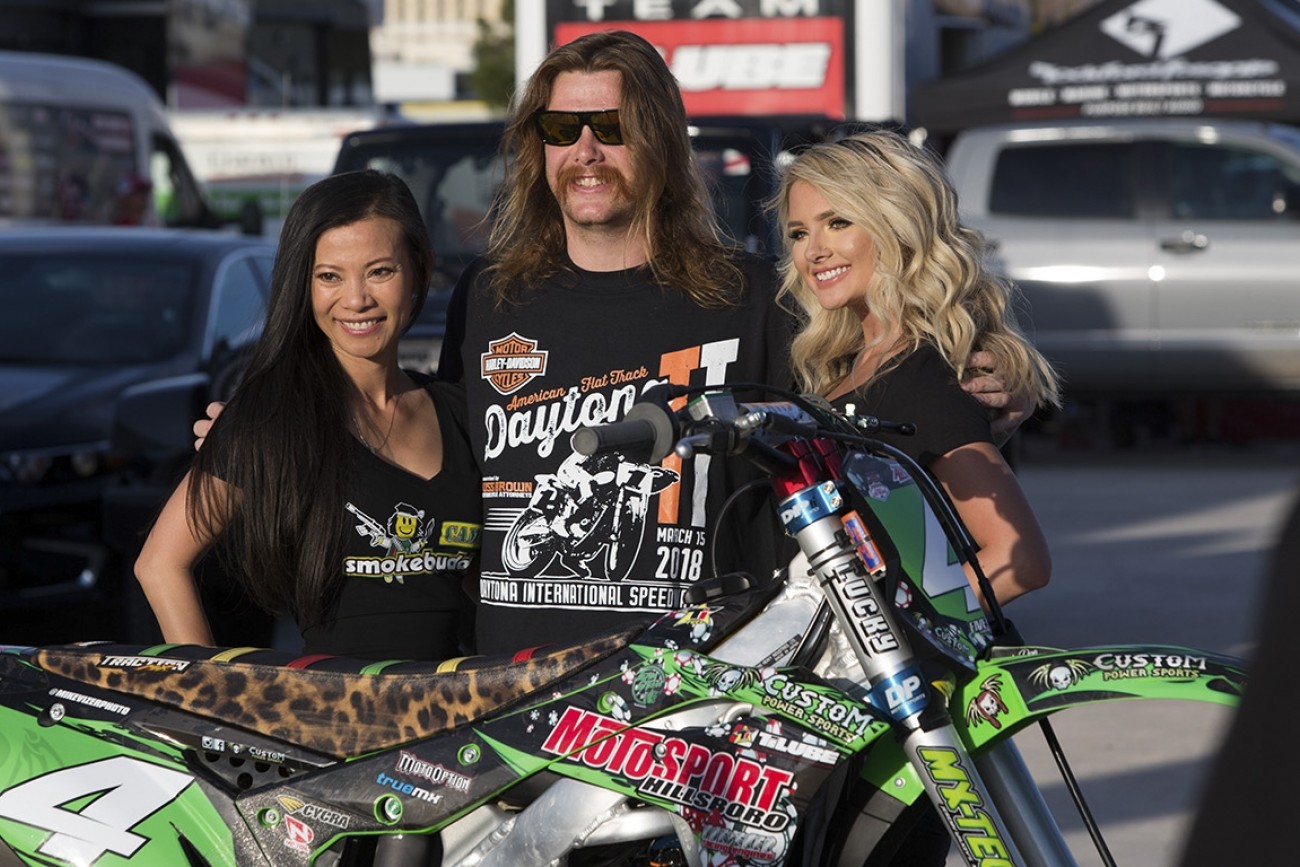 Blogandt
Awesome Names You Missed in Last Year's 250 Pro Motocross Standings
Featuring Pedro Bueno, Walter White, and, of course, Stank Dog.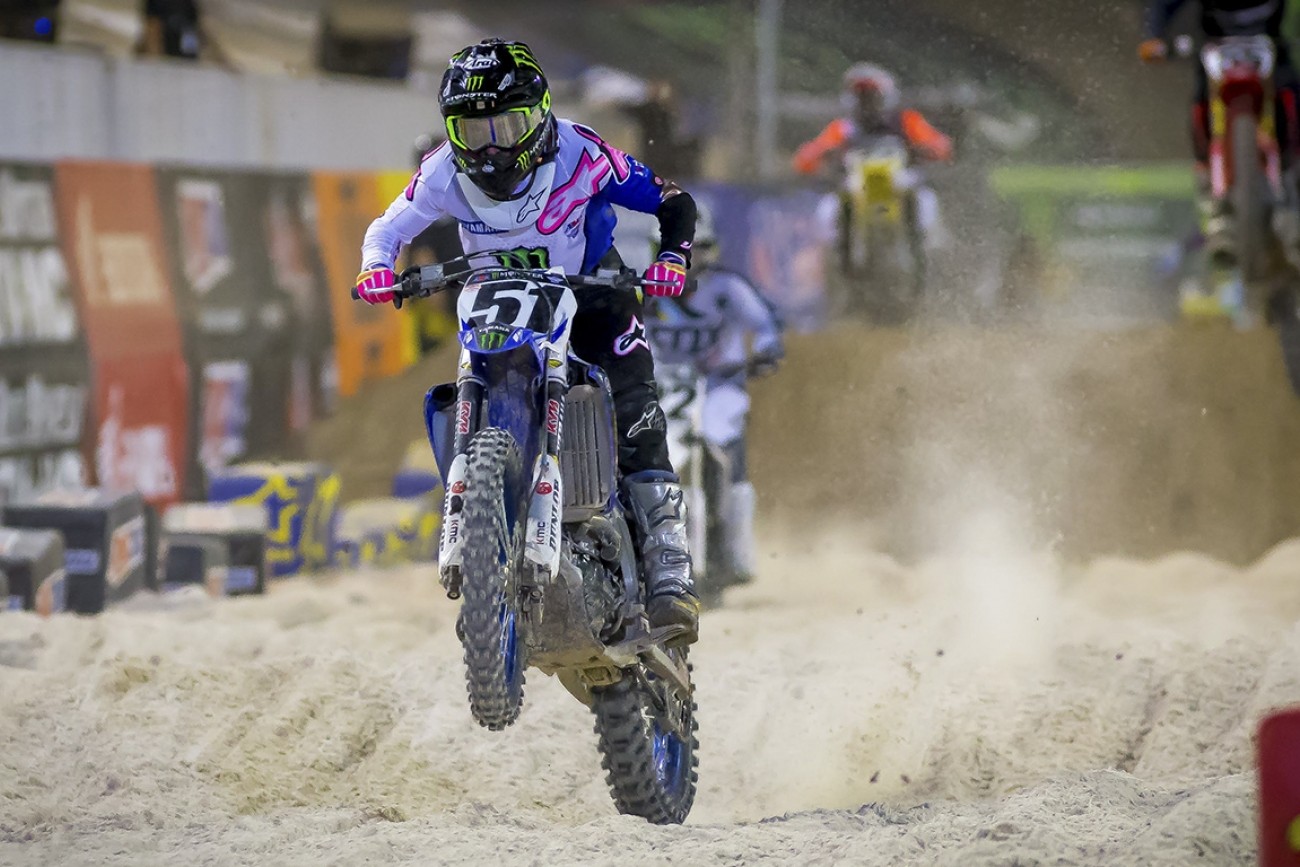 Features
Video: Tyler Bowers/Justin Barcia Incident at Las Vegas
Look, we know these riders. Especially by the time they're in the 450 class, we've seen enough data for enough years to know their tendencies. So a dust up between "The Bear" Tyler Bowers and "BamBam" Justin Barcia was practically inevitable at some point.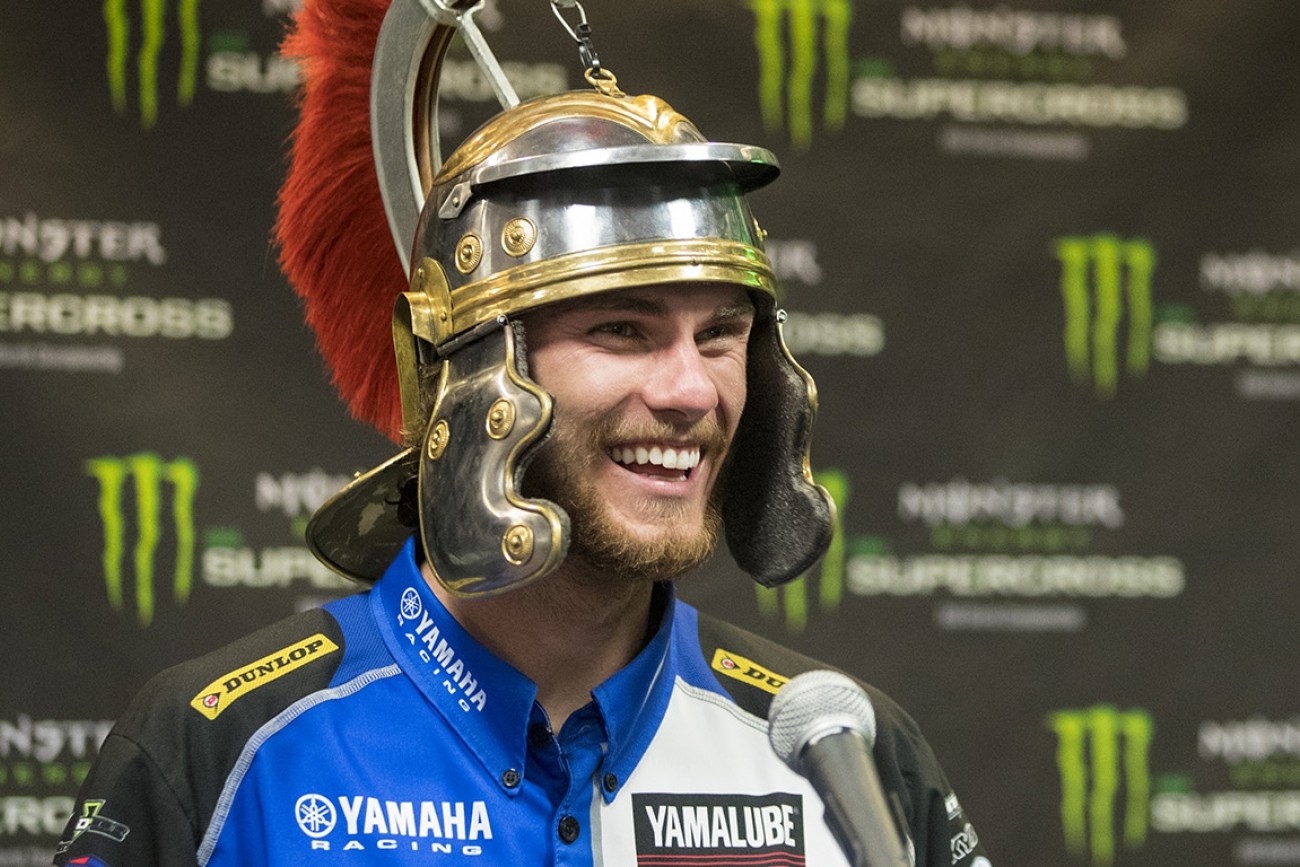 Blogandt
Corporate Lost
Don't like the podium interviews? Don't blame "too corporate." This year, supercross turned out two champions who just let it loose.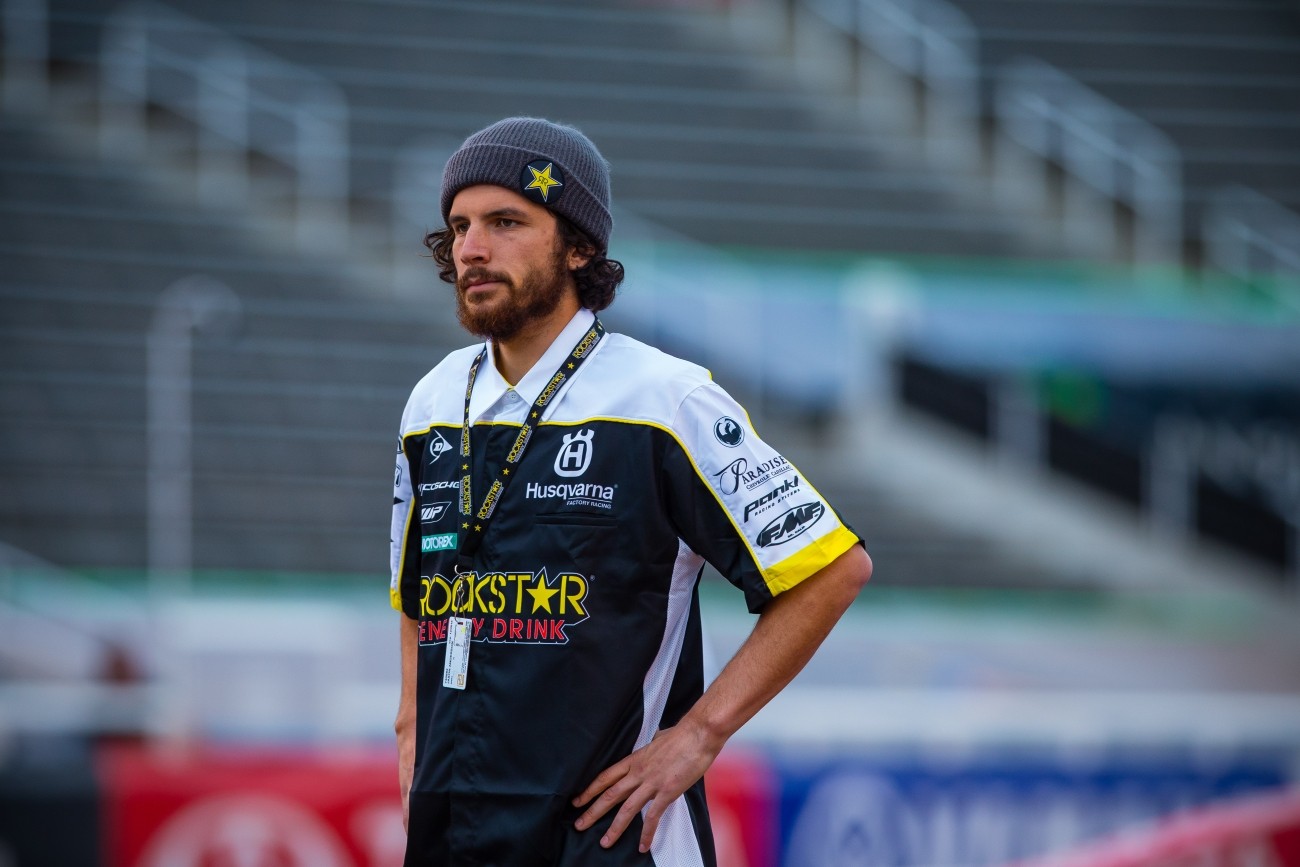 Blogandt
Jason Anderson's Mixtape
Sucks for Anderson. Here are some lyrics to cheer him up.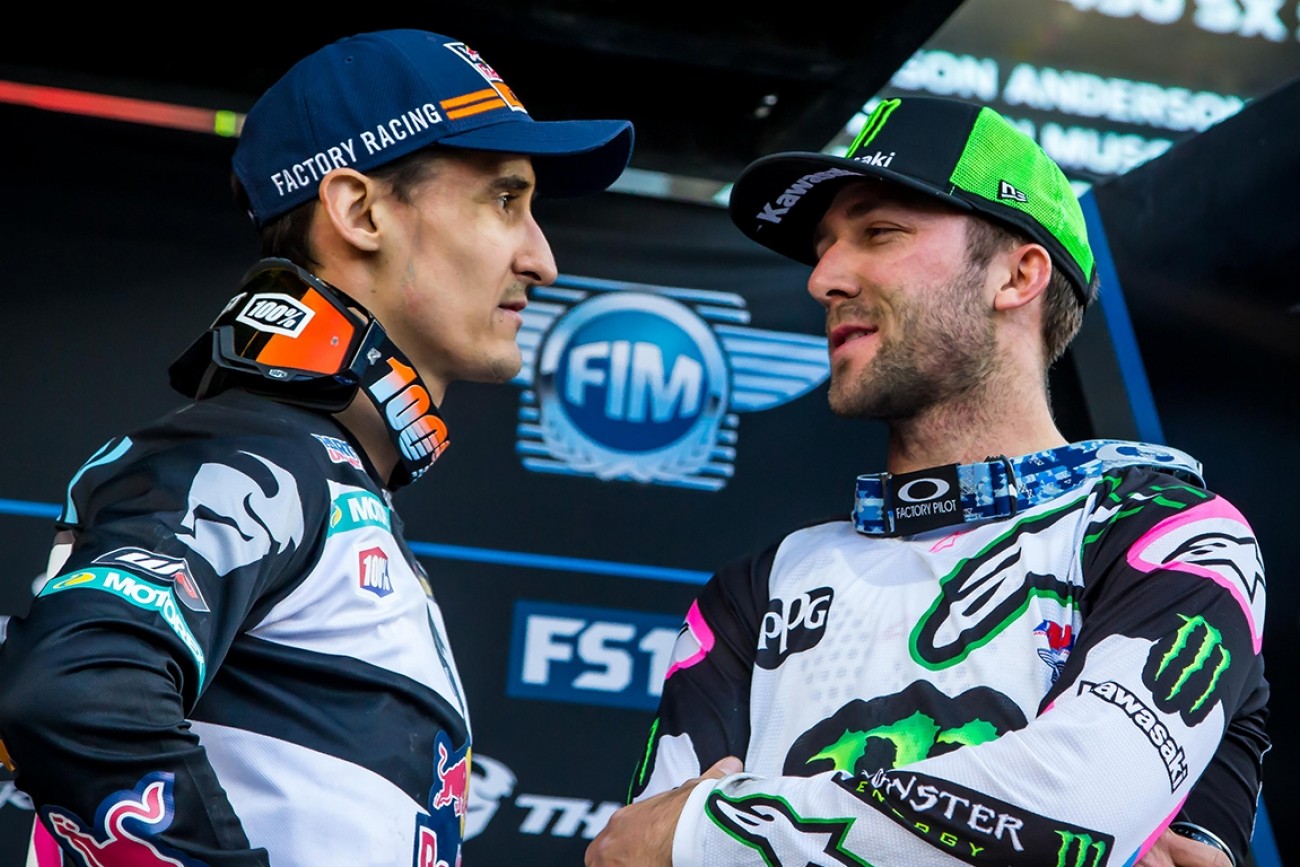 Blogandt
Spin Doctors: How the Team Press Releases Described the Tomac/Musquin Pass
Lots of positives to take away from this one!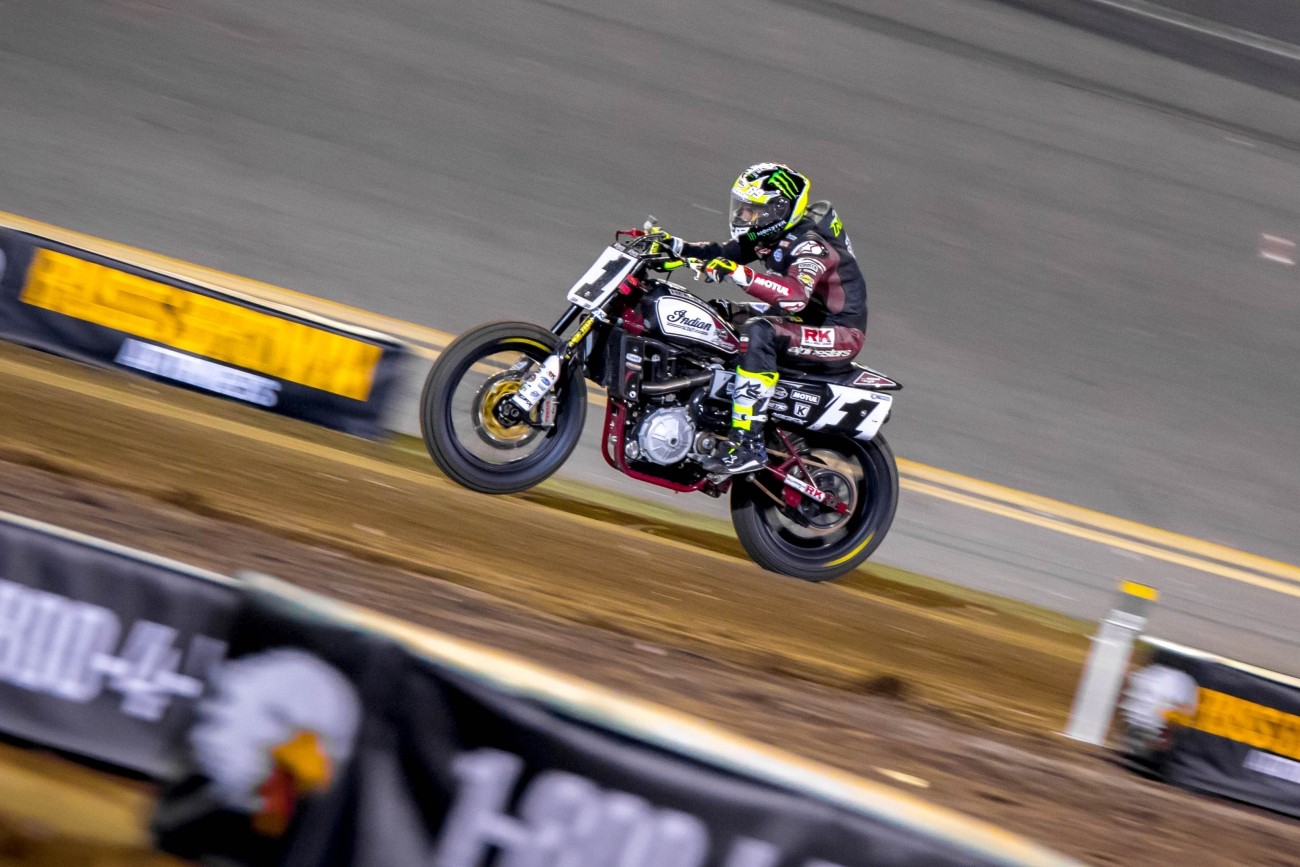 Blogandt
Flat Track is Blowing Up—Despite One Man Blowing Up The Formula
By all counts, American Flat Track has gained "it" status in the motorcycle racing world. It's been sitting there, relatively unchanged for literally decades, but a fortunate series of events has blown the lid off the sport and set it up for some serious growth.