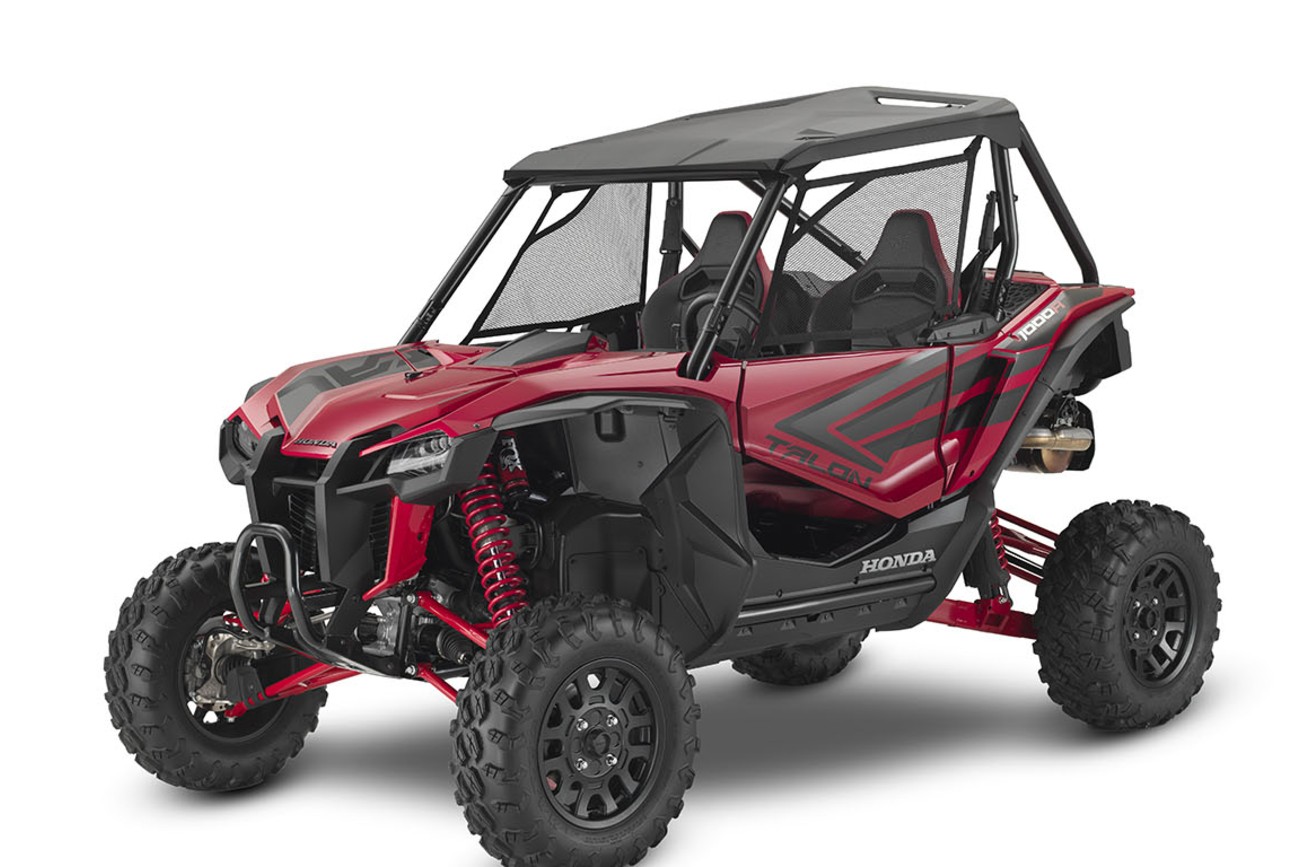 Blogandt
Honda Jumps Into Sport Side-By-Side Space With A Familiar Face
Side-by-sides are going to rule us all. The motorcycle industry can talk about flat sales and dirt bike enthusiasts can talk about high prices, but side-by-sides are selling at insane numbers at insane prices and they don't require discounts to sponsored local racers. They just sell. For huge money.
Local dealers are often propped up solely by these roll-caged cash cows. It makes total sense. Older folks have the cash, and it's easier to justify this kind of spend. A $9,000 dirt bike to go ride by yourself or with your buddies? Good luck. A $20,000 vehicle that is fun for everyone? Mom says go for it and add 5 grand in accessories if you want. Dad could get hurt on the dirt bikes he's been riding for the last 40 years, anyway.
Thus, we have a giant vortex pulling anyone who can afford anything into the side-by-side arena. The only question the manufacturers face is the greatest problem any company could have. Is there any limit for the demand for these machines? This whole market really started with Yamaha's 660cc single-cylinder Rhino a decade ago, and since then we've watched a game of one-upmanship with bigger motors, bigger tires, bigger suspension travel, and bigger price tags. They keep flying off the shelves.
The bigger-is-better mentality here really works against the conservative leanings of the Japanese brands, especially since those early Yamaha Rhinos became embroiled in safety controversy (Yamaha had to throw away all the Rhino brand equity and start from scratch with names like Viking and Wolverine). Meanwhile, Polaris, with roots in snowmobiles, had plenty of experience with mega-power engines and very fast machines. With zero fear, Polaris went all-in. These days, many don't even call these side-by-sides, they call them RZRs. That's a Polaris trademark, kind of like everyone calling all "personal watercraft" a Jet Ski, which is a Kawasaki name.
The Japanese aren't ceding the market, but they do it in their own way. Instead of building monster trucks, they hone on their expertise in motocross and sport bikes to make lean, mean fighting machines. I applaud Yamaha, battered and bruised by the Rhino troubles, for still making an aggressive pitch via the YXZ1000R, which is a racing-style machine equipped with a real gear box instead of a snowmobile-style CVT automatic. The YXZ isn't the biggest or baddest machine you can buy, because its focus is light weight, high-revs and handling, kind of in the same way no one thinks a 650cc motocross bike would be better than a 450.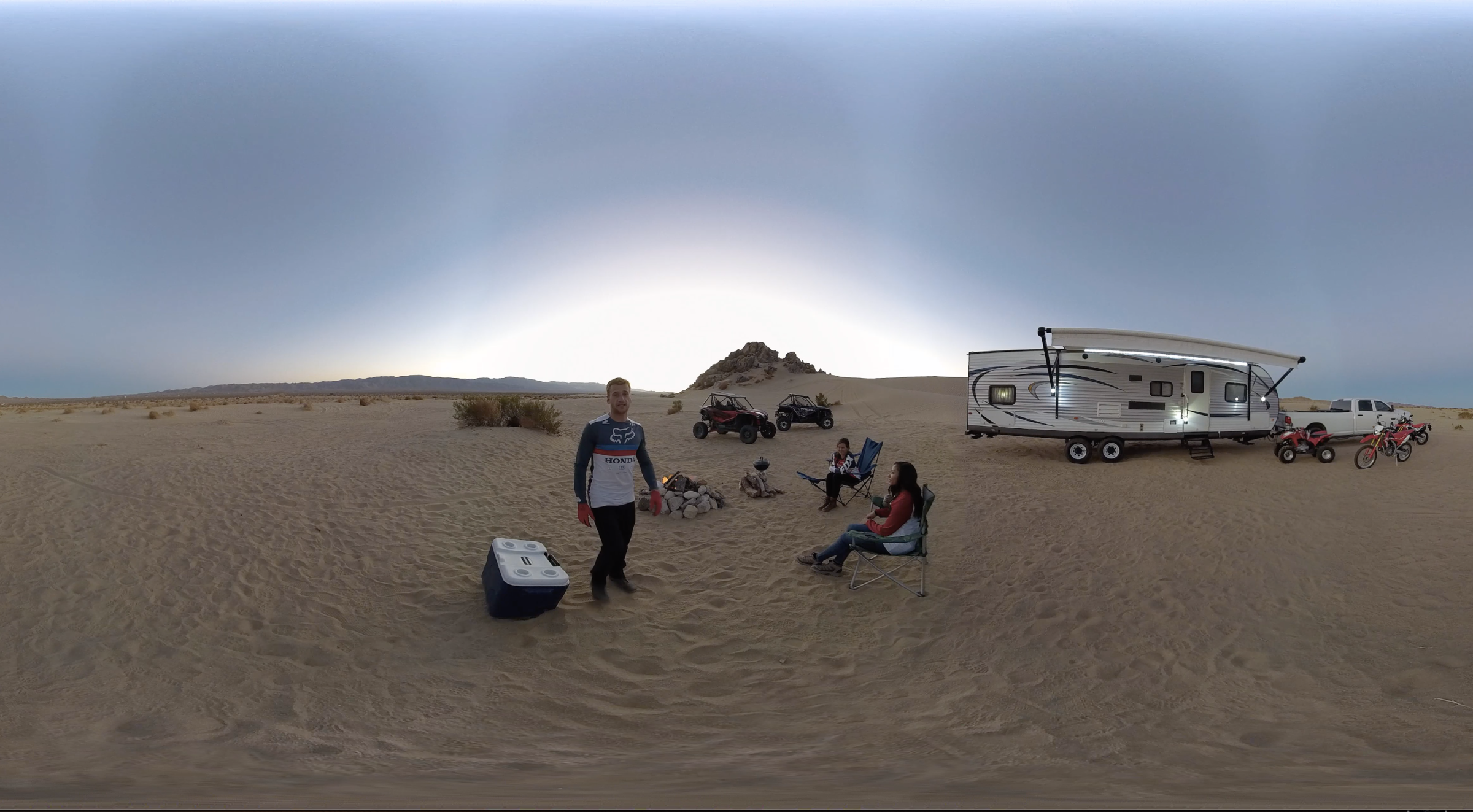 Honda isn't a brand known for over-the-top outrageousness, and has thus far focused on the worker/hunter/utility side of the market. But a month ago, Honda announced it would launch a sport (performance) side-by-side, and they debuted the Talon 1000R and Talon 1000X last week in conjunction with the Los Angeles Auto Show.
As expected, Honda isn't touting the Talon as the all-out biggest or fastest side-by-side ever. This one looks to have a good all-around performance balance (and hey, if Honda wants to let us drive one so we can see what it's really like, we'll take that phone call) with its 999cc engine and six-speed sequential shift gearbox. (Yes, 999cc makes the Talon fast but Can-Am offers a turbo car with a claimed 172 horsepower. Are you kidding me!).
Moreover, like Yamaha mashing the YXZ1000R into a side-by-side equivalent of a YZF dirt bike, R1 sport bike or YFZ450R racing ATV, Honda plays on its heritage here. Note these illustrations showing design concepts that carry from a CRF450R to the Talon. I'm not quite seeing the resemblance, but I won't complain because these days, we need to connect dirt bikes to side-by-sides more than we need to connect side-by-sides to dirt bikes. It's obvious that Honda will sell a ton of these, and I'm glad buyers are encouraged to at least remember Honda makes dirt bikes and even backs a factory dirt bike racing team.
It might be the last gasp we have. I don't think the market will ever pivot all that side-by-side money back into motocross bike sales, but for as long as motocross bikes can still provide a marketing hook, we can still justify everything we do.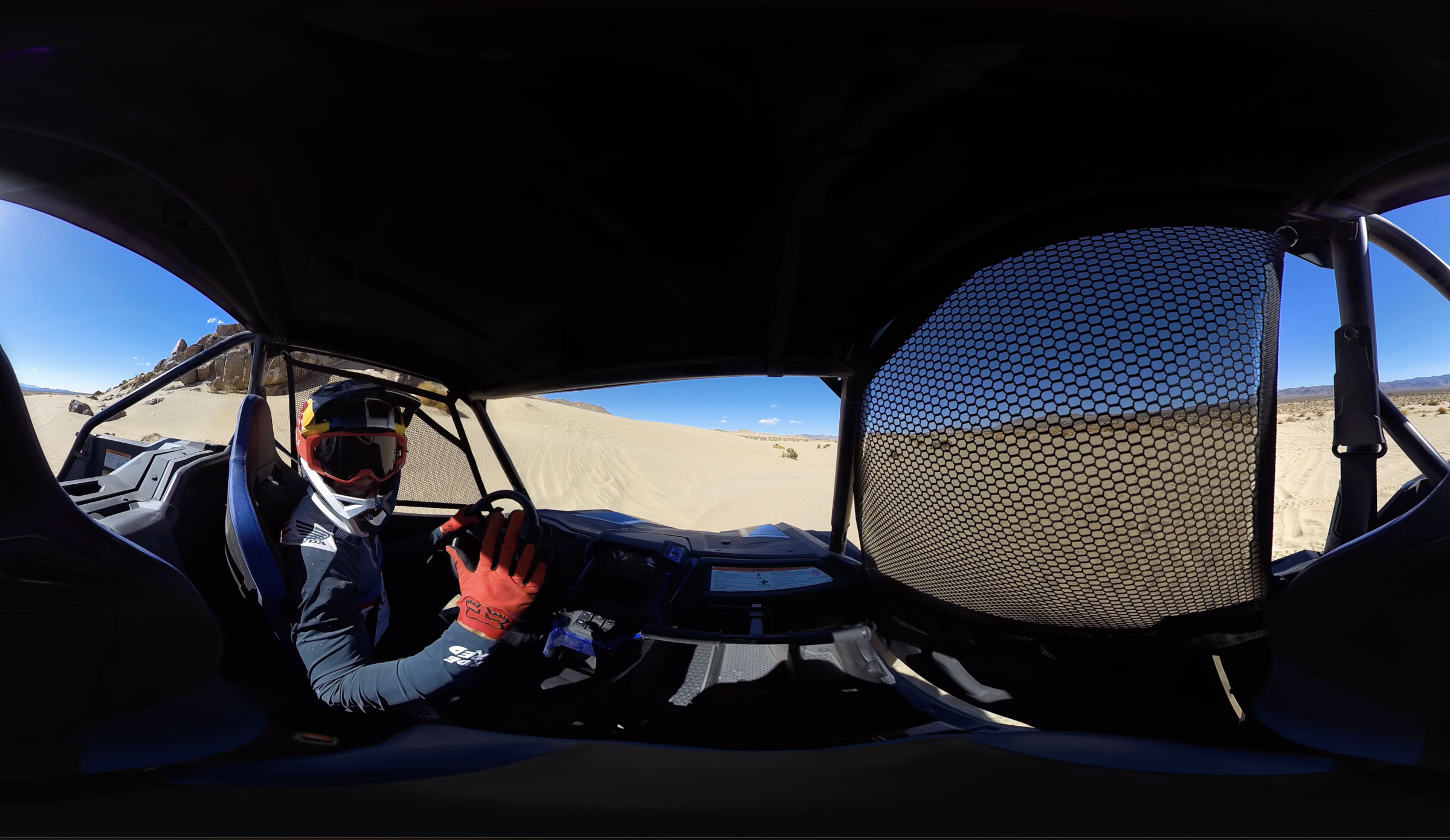 Honda has tremendous brand equity and no doubt some people will chose the Talon not because of its suspension travel or horsepower, but the stock in Honda's success elsewhere. People remember that Honda makes good cars. People remember that Honda wins races at the highest level of motorcycle racing. That heritage gives the Talon credibility from day one.
To that end, it was awesome to see Ken Roczen and his wife Courtney appear in some of these press photos for the Talon. Many side-by-side owners might not even realize this, but it's awesome that Honda decided to leverage its factory CRF450 rider, anyway. Recently, Honda even put together a special event in New York for the Talon touting a virtual reality driving experience with Ken at the wheel. They could have picked anyone—a celebrity driver or just no one in particular. Instead, it's Roczen. Because even if not everyone is going to buy dirt bikes, hopefully dirt bikes can still be the brand marketing exercise that leads them to buying something else.