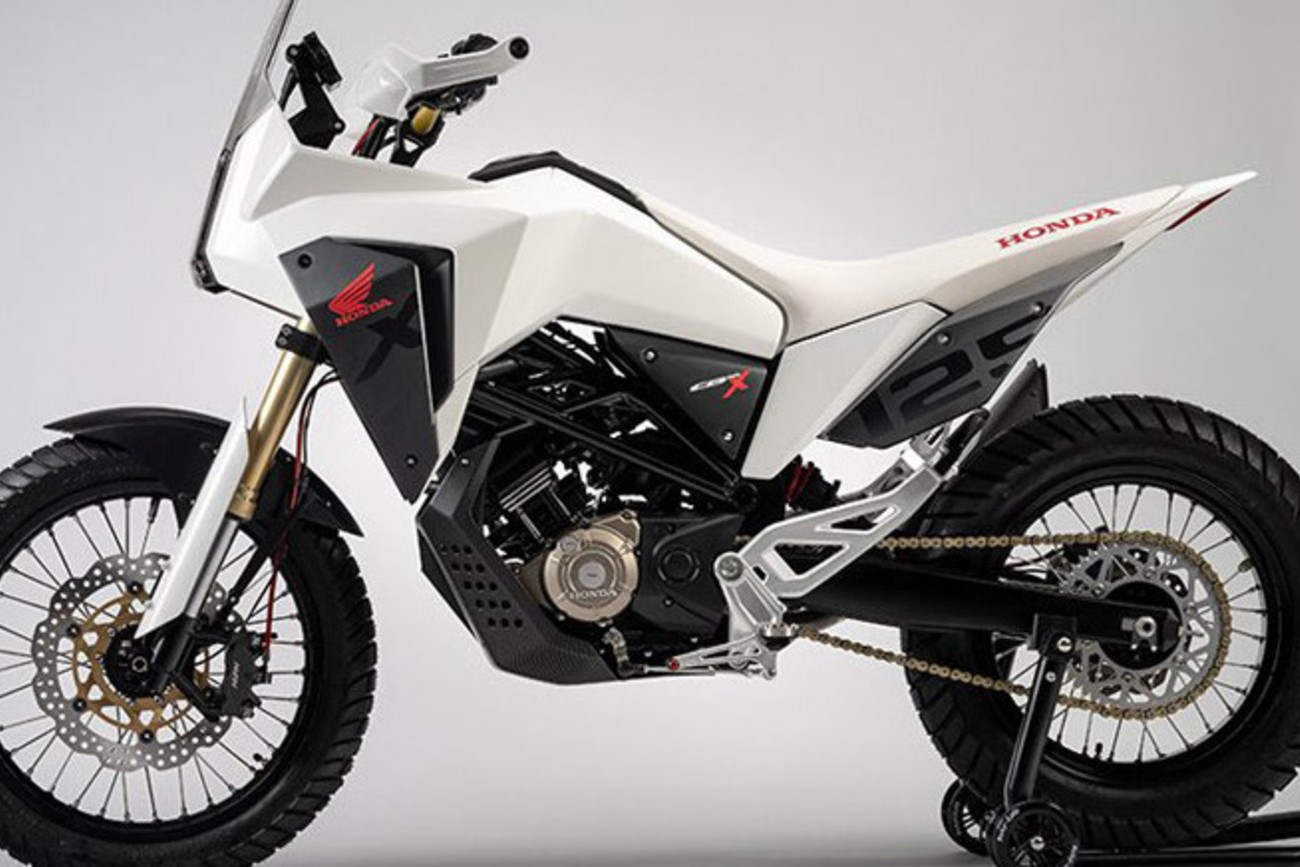 Blogandt
Honda Shows Off More Amazing 125 Ideas—But Not The One We Want
Check out these awesome Honda concepts from the EICMA show. They look cool! The CB125M runs the supermoto look, while the adventure-bike or rally-style machine is called the CB125X.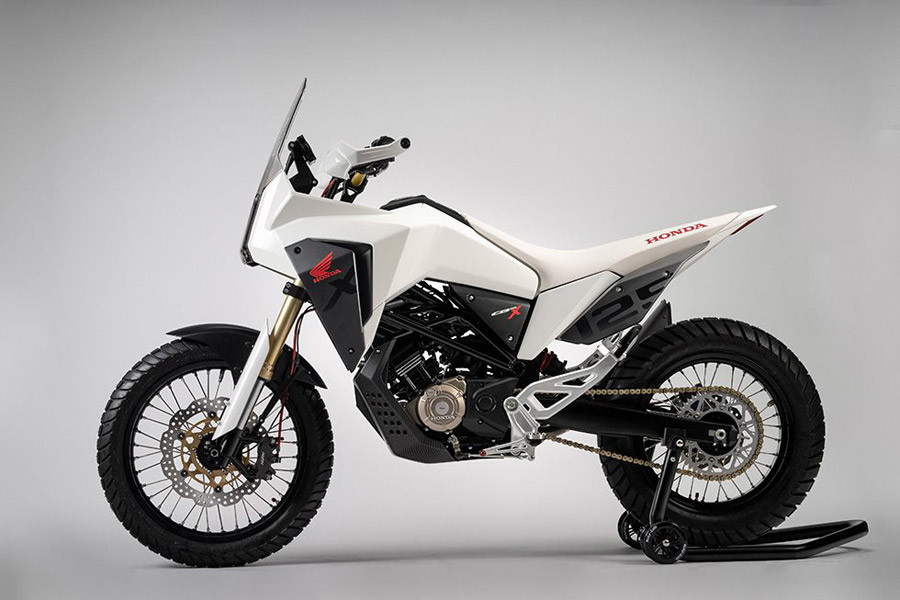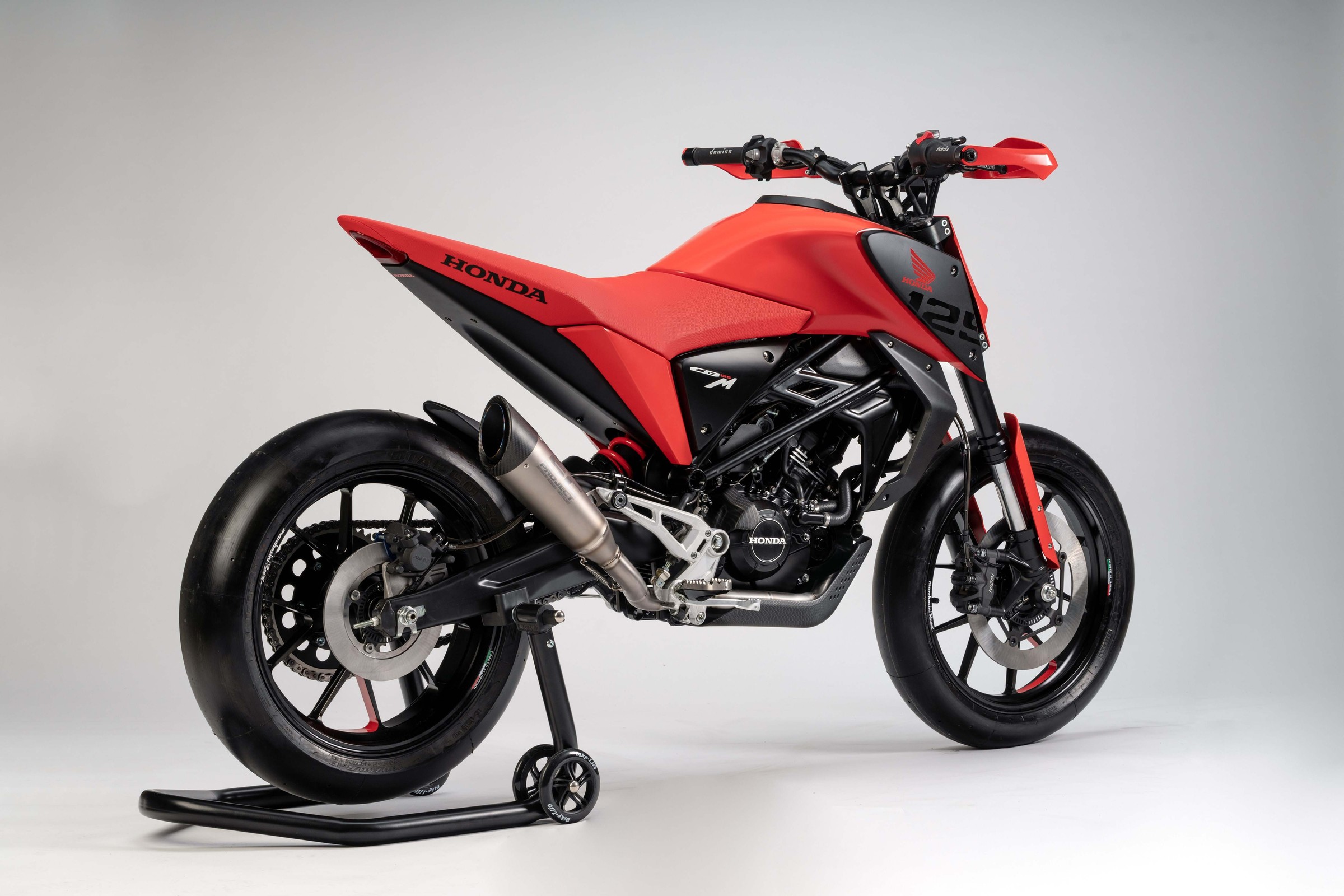 These concepts are based on a Honda CB125 street bike that's not available in the U.S. (at least not yet) because in our market the bigger 300cc version makes more sense. But there is no denying these little 125s look awesome and would probably be super fun to ring out. I really, really don't want to get negative on them here, but I'z gotz tooz. Here goes.
Honda, you're so close. So close! The 125 Grom is a fun bike and kind of kicked off its own little market segment with Kawasaki now making a Grom-competitor Z-125. Then, Honda, you did good by actually putting the mega-retro looking Monkey into production. I still can't believe this bike is really sitting at dealerships to be purchased and ridden by real people right now. Look at that thing! It's hilarious!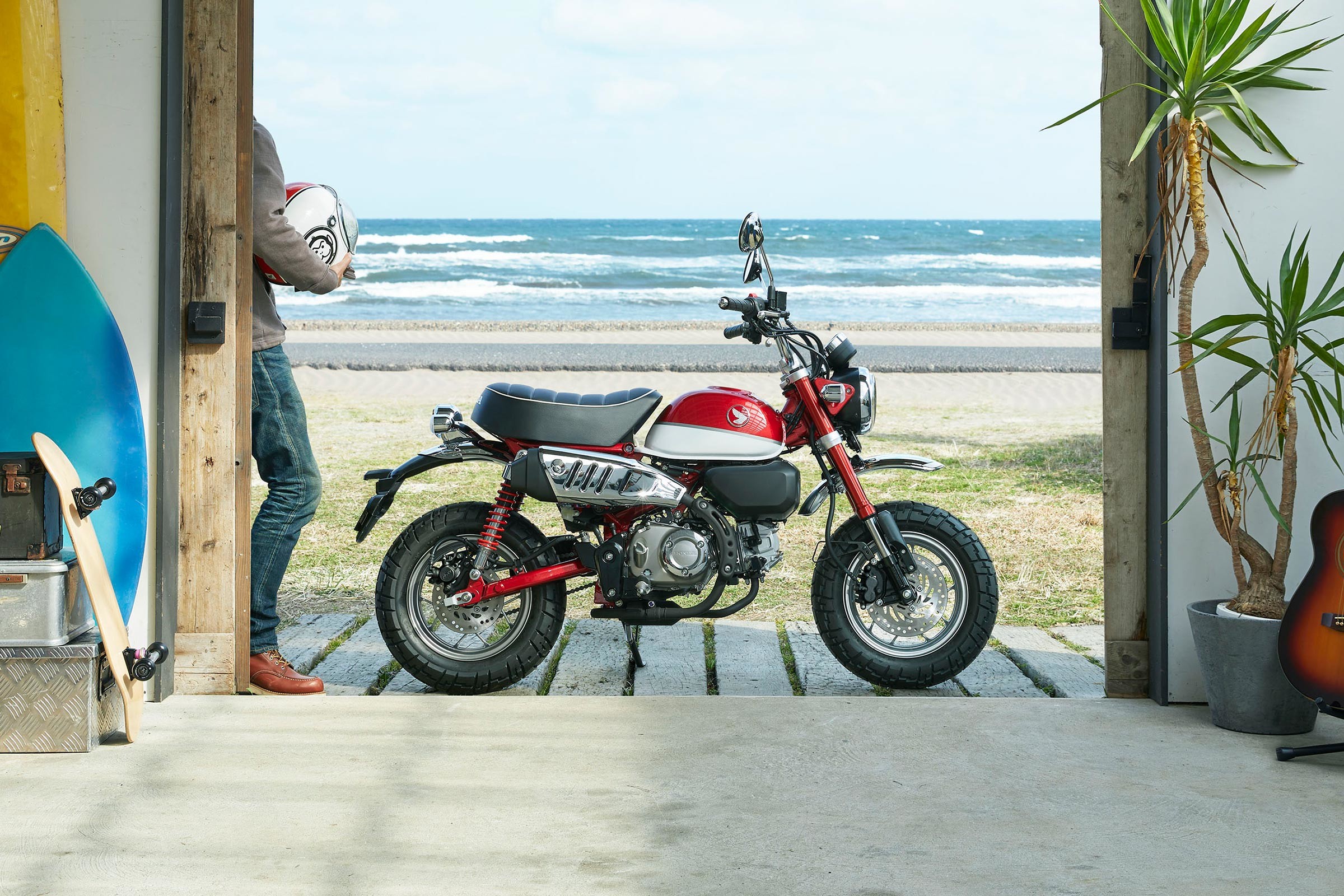 The retro Monkey sets the imagination running. See, my crazy uncle down in West Virginia has a garage full of 1970s Hondas with that laid-down single cylinder engine, everything from 90s to 125s and all that (look at that Monkey motor. Same thing). What amazes me about those old '70s bikes is that they're just universal motorcycles. You can ride 'em in the dirt, but they're street legal. I'm constantly wondering what a bike like this could be with 40 years of technology improvements piled on top.
I thought the Monkey might be it. I pictured it with some knobbies and thought it might be a pit bike you can bang bars on with your friends in the dirt, and then also take to the store. That would rule.
Alas, no. I sat on one at the AIMExpo last month and I can tell you the ergos and all that don't encourage getting crazy in the dirt. The whole tank/seat design discourages sticking your leg forward in corners for that cool "look at me rail this rut" feeling you get on a pit bike. So no amount of knobbies or suspension or engine work is going to fix that. That makes sense, though, because the Monkey is not supposed to be a pit bike. Or a dirt bike. It's a street bike. Just like those CB125 concepts above.
So now we have four potential 125 Hondas, a Grom, a Monkey, the Supermoto and Rally bikes. All four almost seem like they could be dirt bikes. Supermoto bikes start as dirt bikes! Rally bikes ARE dirt bikes! But, nope, not gonna happen here.
Someone, come on, do it. Make me a street-legal version of a Yamaha TT-R 125, which is a bad-ass dirt play bike. Honda, you just redesigned the CRF125F and added EFI and other emissions stuff. You're so close! Give me a 125 playbike I can further justify by taking it on the street.
Honda still has an older-version CRF150F trail bike. It costs $3799. The Monkey costs $3999. I don't want to buy them both, I want to buy one. Someone make a 125 four-stroke pit bike with a license plate and some cool styling. It's the universal motorcycle we used to have, and I'm still waiting to come back.