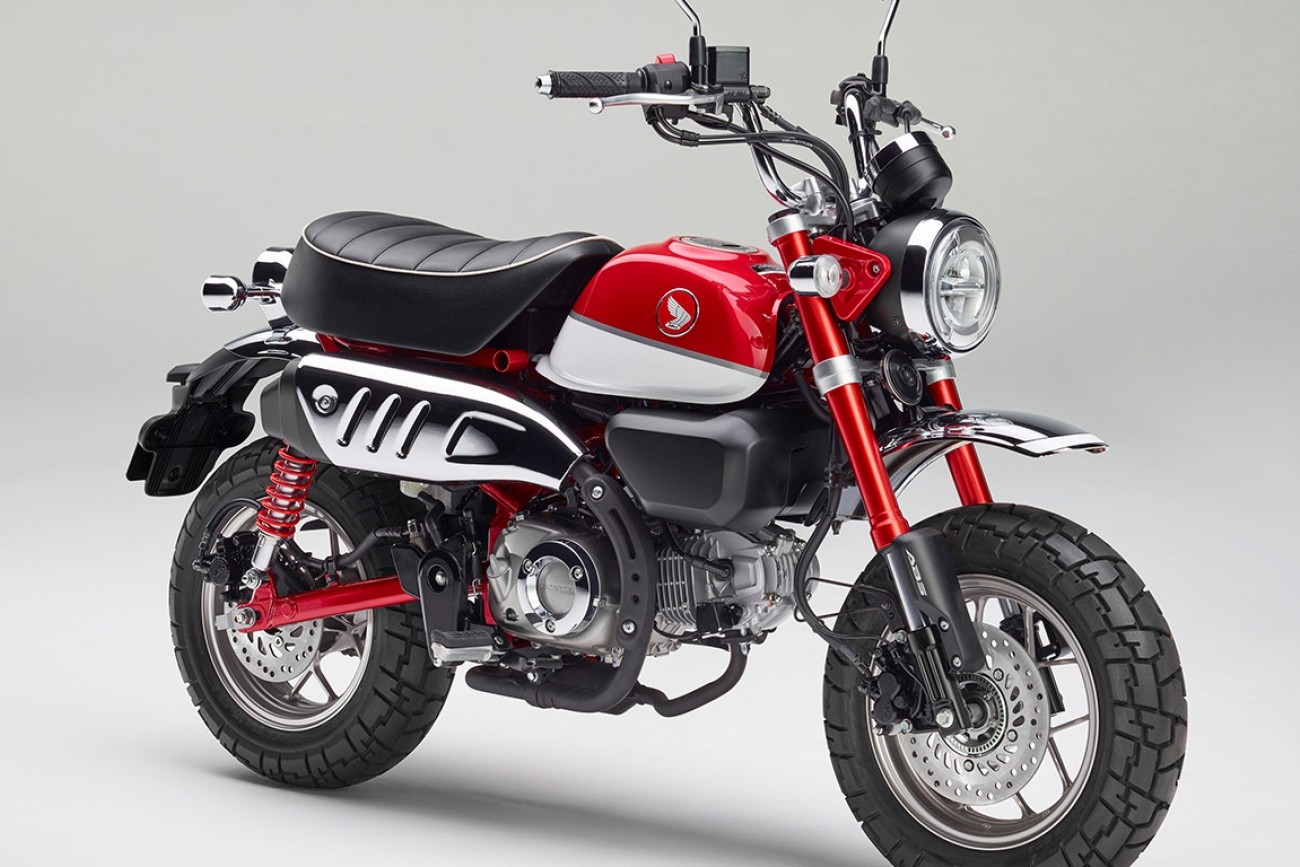 Features
The Honda Monkey Is Back, But Only In Europe For Now
Oh hell yeah! Honda is bringing back the iconic Honda Monkey!
Sadly, only for European markets for now, but many believe Honda will be bringing it to the U.S. as well.
The Honda Monkey was the Grom before the Grom became a thing. The iconic minibike was originally developed in 1961 as a 49cc child's plaything for Tama Tech, an amusement park in Tokyo. It proved so popular that a road version was developed. It was initially exported to America and Europe in 1963. It exploded in the 1970s; even Beatles legend John Lennon owned one. His 1969 Honda recently sold for a record-breaking £57,500 at auction.
According to Honda, the 2018 Honda Monkey is "re-imagined for the present day, with styling that draws heavily on the original, complemented by modern, premium touches such as USD forks, twin rear shocks, LCD instruments, IMU-based ABS and full LED lighting. Its 125cc air-cooled engine delivers 6.9kW power and fuel efficiency of 67km/litre; wet weight is a mere 107kg."
The model will be available in three color schemes: Banana Yellow/Ross White, Pearl Nebula Red/Ross White, and Pearl Shining Black/Ross White.
Pricing in Europe is between €4,000 and €5,000. No news on U.S. availability has been announced yet.