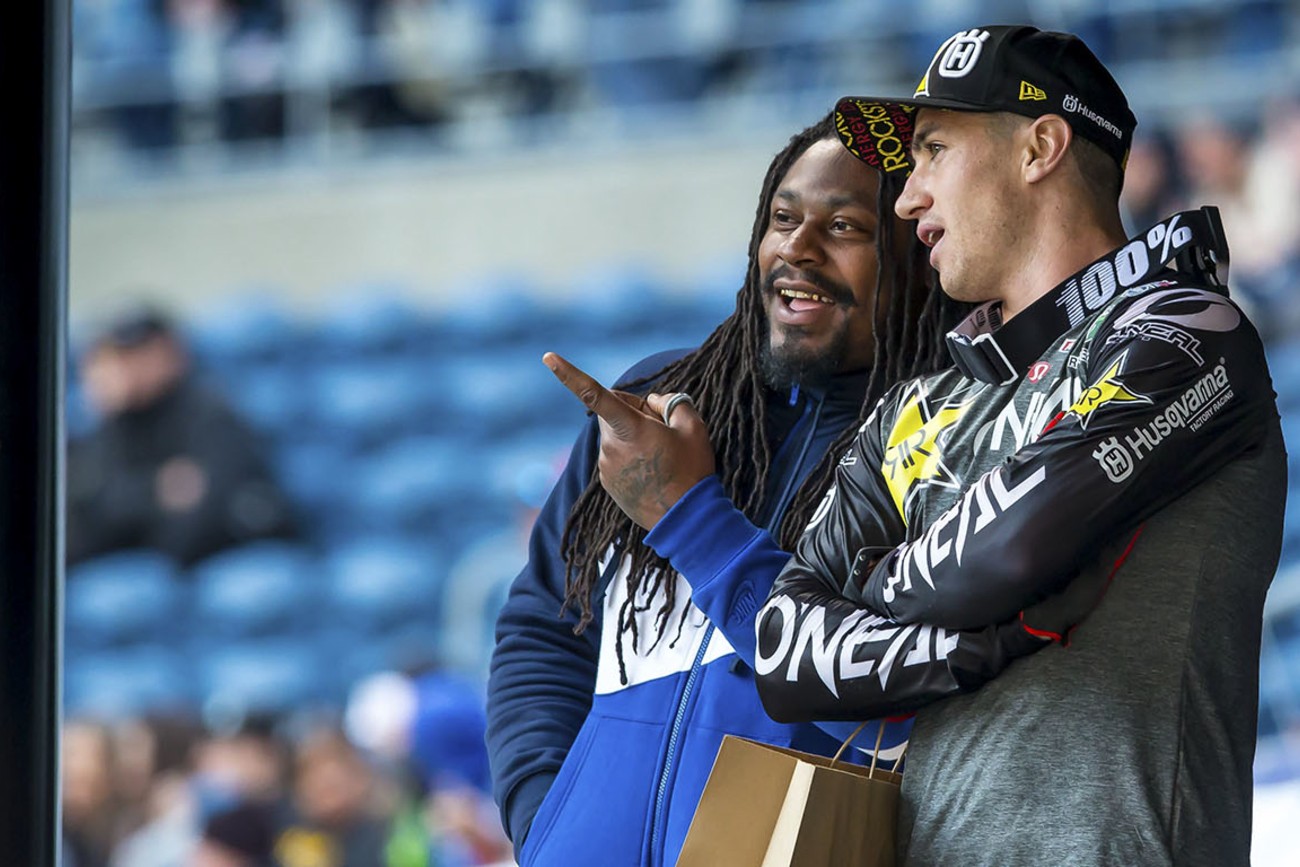 Features
Dean Wilson And Beast Mode Are Friends And That's Pretty Awesome
Rockstar Energy Husqvarna's Dean Wilson and free agent running back Marshawn Lynch have developed a friendship.
It started in Oakland, when Wilson met the running back, who spent the last two seasons with the Oakland Raiders.
Then Wilson rocked Lynch's #24 Raiders jersey during opening ceremonies:
This past weekend in Seattle, Lynch, who spent five plus years with the Seattle Seahawks and was part of a Super Bowl winning team, apparently reached out to Wilson and wanted to attend the race.
During opening ceremonies, Lynch handed Wilson a #24 Seahawks jersey and the crowd went nuts!
This is awesome and we need more of it!