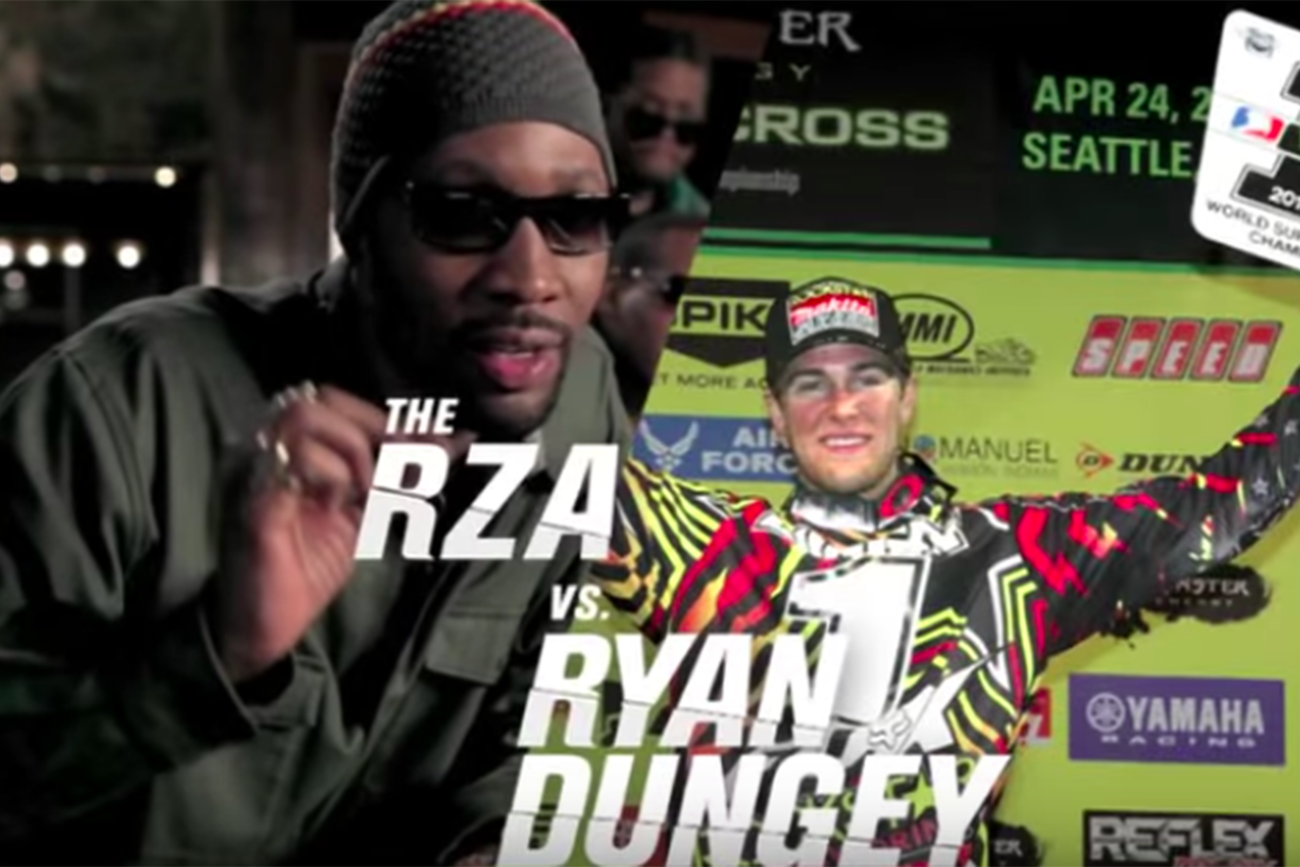 Features
Remembering The Time Ryan Dungey And RZA Were Featured In A Nike Commercial
Showtime recently released a documentary on the Wu-Tang Clan, the iconic hip hop group from New York, titled "Of Mics and Men," and it reminded us about the time Nike had RZA star in a commercial for Nike's 6.0 boot where he remixed for Ryan Dungey. Yup, a remix for Dunge!
Back then Nike made boots specifically for their athletes: Dungey and James Stewart.
Stewart was officially announced as a member of "Nike Team 6.0" in March of 2009, with Dungey joining in 2010. Eventually Nike stopped making the boots altogether. They were never sold to the public, as Dungey and Stewart rocked custom prototypes.
But, we still have the RZA commercial to remember.