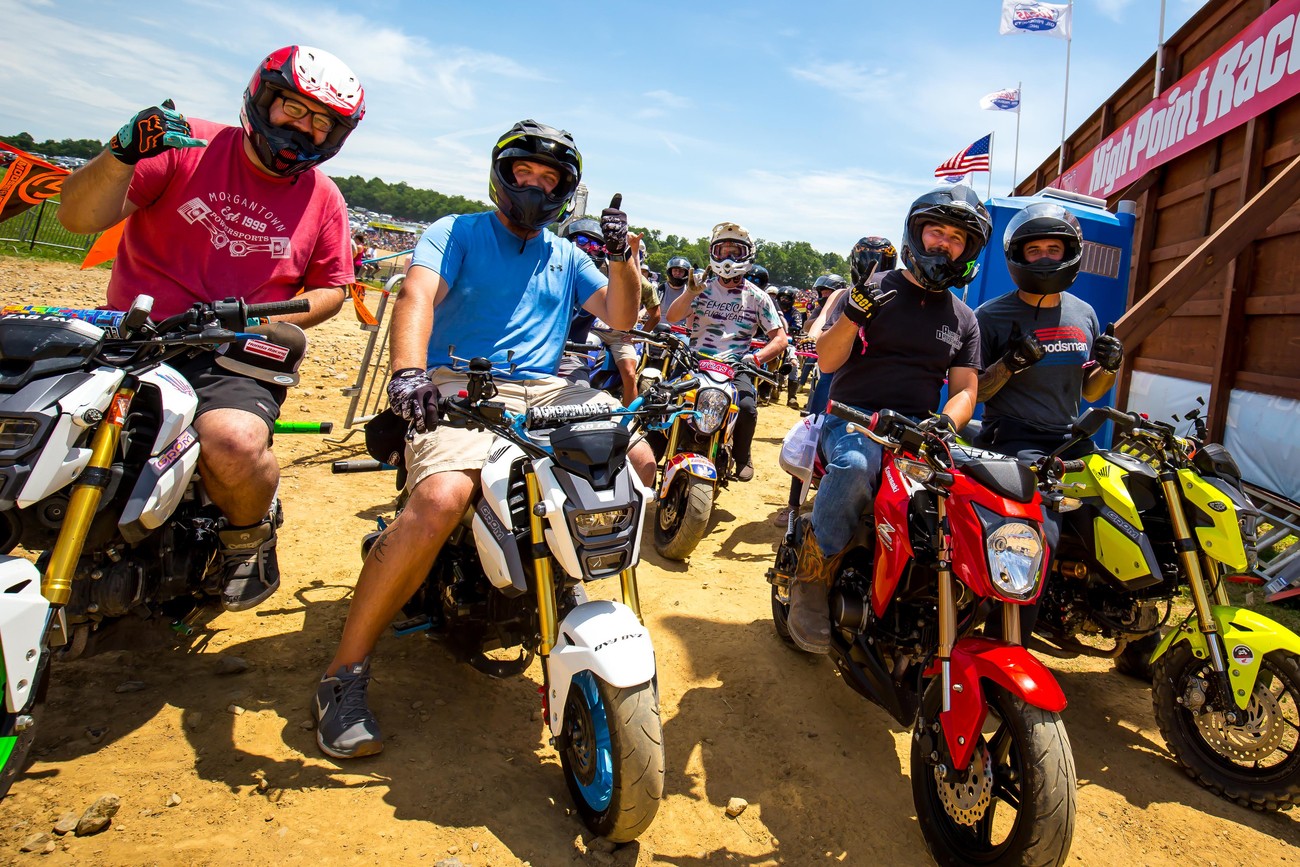 Features
Morgantown GromSquad Invades High Point National, Roczen Approves
Oh yeah, we ride in these here parts around the palatial Racer X estate in Morgantown, West Virginia. Many office workers have actually fallen in love with pint-size street bikes like the Honda Grom and Kawasaki Z-125 Pro. So, when MX Sports Pro Racing was looking to add something to opening ceremonies at the 2019 High Point National, they decided to invite a collection of Honda Grom riders from Morgantown, West Virginia, who call themselves the GromSquad (@morgantown_gromsquad).
The Squad ended up organizing a ride from the local bike shop, Morgantown Powersports, leaving at 10 a.m. and riding out to High Point Raceway to attend the race. All the Grommers were given free admission and pit passes to the event, and the goal was to get 94 of these minibikes out in front of the High Point faithful to cheer on fellow Honda rider Ken Roczen.
Well, we didn't make it to 94, but Roczen walked down to the track anyway to high five his fellow Honda riders . In total, about 35 riders came out and took part in the ride around the water truck lane (and I found a loaner Grom to join in!) and a select few even got the chance to head down to the podium after the race and congratulate Ken and snap a photo.
Here's a lap around the water truck road prior to Ken's first gate drop of the day.