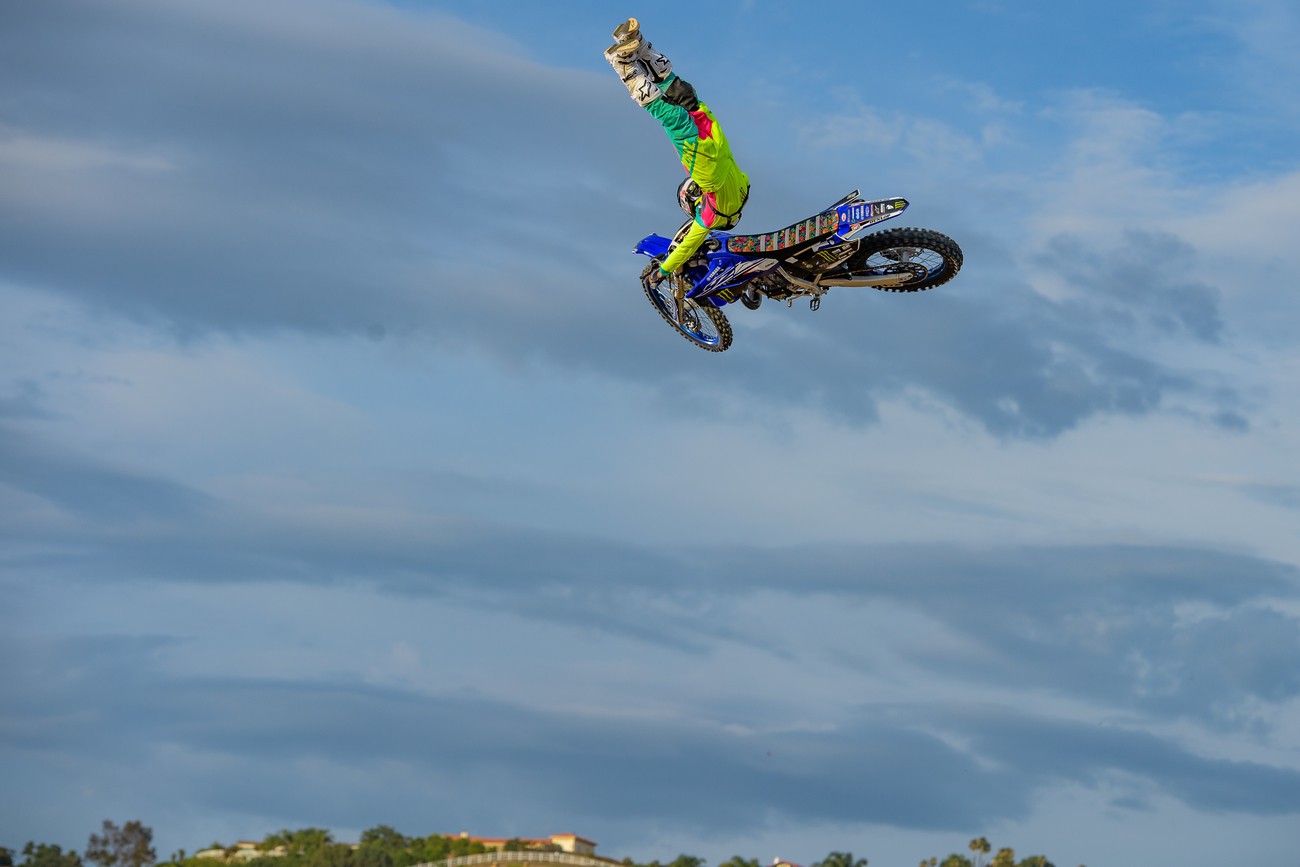 Features
Going For Gold: Jarryd McNeil
If Kerang, Australia's Jarryd McNeil can pull down two gold medals at this week's X Games Minneapolis 2019, he'll match up with, well, the greatest freestyle motocross pilot of all-time. In case you forgot, that dude's name is Travis Pastrana. That's pretty great company to be with. And don't count the diminutive 28-year-old out at all. Three-for-three with gold medals in the last three consecutive X Games Step Up showdowns, McNeill can not only match up with #199, but become the first FMX rider to ever four-pete an X Games FMX discipline. High drama and high times for the 12-time X Games FMX medal winner. At it all since 2010—his first X Games appearance resulting in a silver medal in Best Whip—McNeil is ready, steady, go for Twin Cities airspace.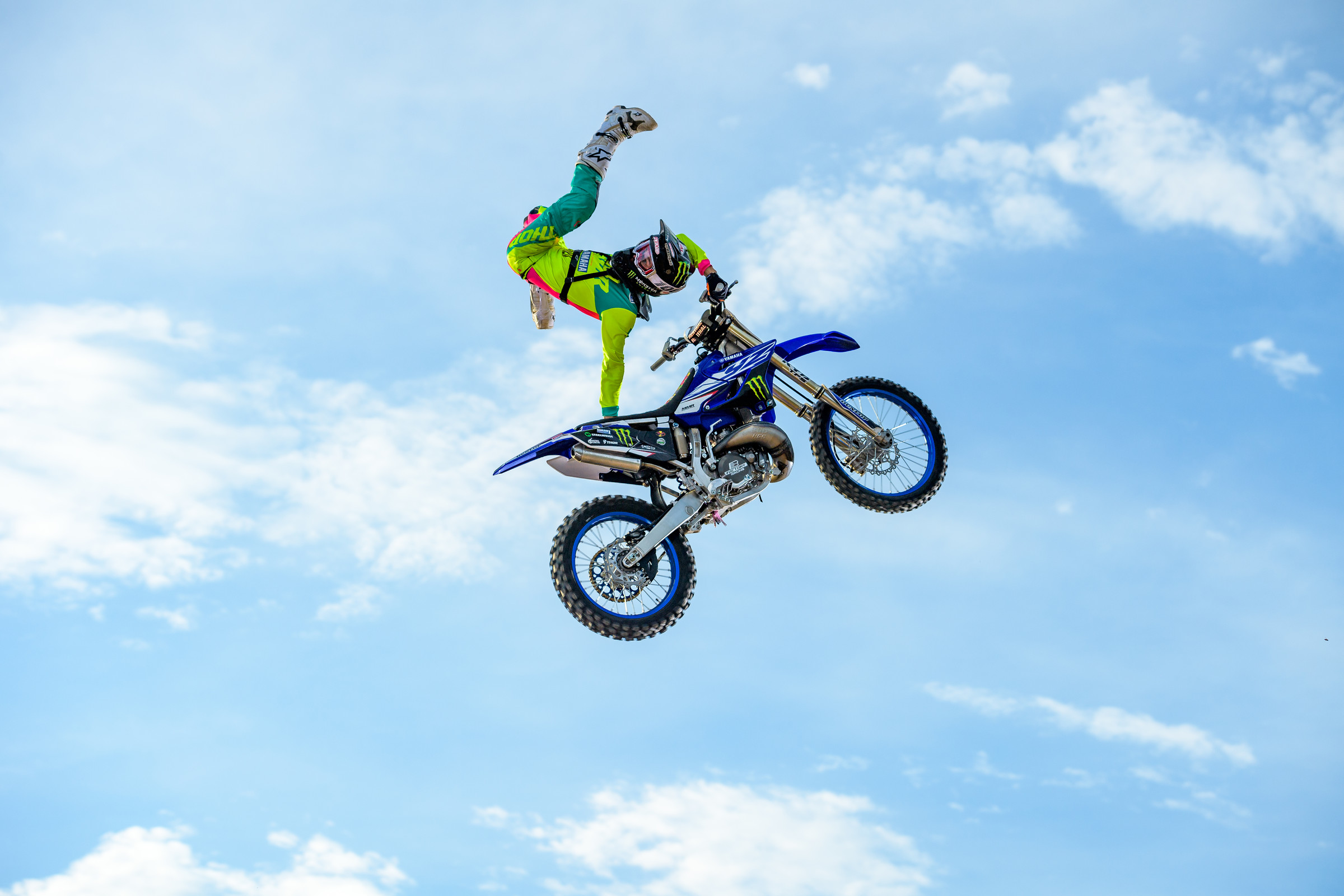 Earlier this week, while he was trying to sort out how he was going to get his equipment to the upper Midwest, we caught up with the motocross renaissance man.
Racer X: Okay Jarryd, we're basically 48 hours out from the start of X Games Minneapolis circa 2019. What's happening, my man?
Jarryd McNeil: I'm trying to get going here for X Games. U-Haul just ran me around with a trailer. I'm taking a bunch of bikes to X Games and I thought we had a trailer all organized with U-Haul and I went to pick it up and the lady said to me, "Sorry, our computer crashed and sorry, we don't have the trailer for you." I'm like, "You've got to be kidding me! I ordered it four or five days ago!" I mean they literally left us with nothing. So then I was sort of going hectic around town trying to find people with trailers and I was lucky enough that Bryce Hudson's next-door neighbor had a trailer that carries bicycles and they were able to let me use a trailer. It ended up working out good.
Get that bad luck out of the way now.
Yeah, I couldn't believe it! I just can't believe I booked something and they don't even have it! I'll be slamming them on their U-Haul ratings on-line.
You still have your dog, right?
Yep. Rooga is doing good.
He's awesome. He goes with you everywhere, doesn't he?
Yeah, he's a rescue dog. We got him at the rescue. Dude, he goes everywhere with me. Dude, he goes on the side-by-side with me, he rides the dirt bike with me, and he goes standup Jet Skiing with me. Excavators, Bobcats, he does everything with me. I was literally taking Rooga on my bike when he was nine weeks old. Rooga literally grew up on a bike. He's fun. So much fun.
I also wanted to ask you about where you came from. You hail from Kerang in Australia. Population 3,893: that's pretty far off the beaten path, huh?
Yep, so that's about a seven to eight-hour drive west of Sydney and about four-and-a-half hours out in Melbourne.
I don't know what in the hell I'm talking about, but that's out in the bush, huh?
Yeah, way out in the bush. The area I grew up in is like the flattest part of the world. There's lots of big farming there.
Good place to grow up for riding motocross bikes?
Yeah, we grew up always riding. There are lots of farm people and lots of kids that love motocross and things like that. Plenty of those small rural towns have motocross tracks and facilities to practice, so that's pretty cool. Most of us riders from Australia, we kind of grow up with land in the backyard, so where we're from is kind of perfect for all of this as well.
I've known you for a while now and you kind of snuck up on me here. With seven X Games gold medals to your name, you're now only two pieces of gold hardware away from matching the one and only Travis Pastrana in X Games FMX medals. That's awesome.
Really?
Yes. Travis has nine gold medals and you have seven.
Gold medals, huh? Yeah, because I've got seven golds and Travis has nine. That's crazy! That makes me even more stoked. We're not 100 percent sure, but I might be the first person to get a four-pete.
That is totally true. In the words of EXPN.com, No Moto X athlete has ever won four straight gold medals in any discipline. You've got three in a row with MTX Step Up. If you win it in Minneapolis, you'll be the first motocross guy to win four straight gold medals.
Right. For moto, I'm pretty excited about that because with Step Up I stand a good chance of getting a four-pete.
You've totally excelled at Step Up and Best Whip. You're your own X Games FMX star.
I think for me, because I grew up racing motocross, I never settled for one thing. I always wanted to do motocross, supercross, freestyle, and endurocross. I always wanted to be good at it, do whether it's Step Up, whether it's Freestyle, Best Whip, and QuarterPipe High Air, as long as I'm on my bike and having fun and testing my limits and doing those different events, I think that's what makes me who I am. I love it. I love being able to do what I want on a motorcycle. As long as I'm riding my bike, I'm stoked.
What makes you so good at what you do?
I don't know. I think motocross definitely plays a big part in the whips that I do. Being able to go out to the motocross track and scrub jumps and do whips off of jumps, I think that growing up as a kid, that's what's made me really progress. And with a whip, out of every rider in the world, what's the first thing that a person wants to do on a motorcycle and the first trick that they want to learn? It's the whip and I think that kind of gave me the drive. It was like, 'Hey, I want to be really good at whips' because the majority of the people, that's what they want to learn. It was kind of one of those things that if you're good at whips, you're good at showing off and it showed you had good bike skills. I kind of like that. I like showing off and putting myself out there. I was able to do that with whips.
If I have it right, you're penciled in to do Moto X Step Up Thursday, Moto X Quarterpipe High Air on Friday night, and Moto X Best Whip on Saturday evening. So what's the masterplan?
My goal for Step Up is the four-peat, for sure. I want to go out and have fun and bring home another goal. That would be amazing. Coming into X Games Quarterpipe, I would love to have a podium finish. That's what I'd love to do. And Best Whip, I would like to redeem myself and come back with a gold medal.
You go out there and tie-up Travis Pastrana…Dude, that would totally be saying something.
Yeah, that would be sick. I honestly didn't even know that until you just told me!
---
Images: Courtesy of Ryne Swanberg/Octopi Media