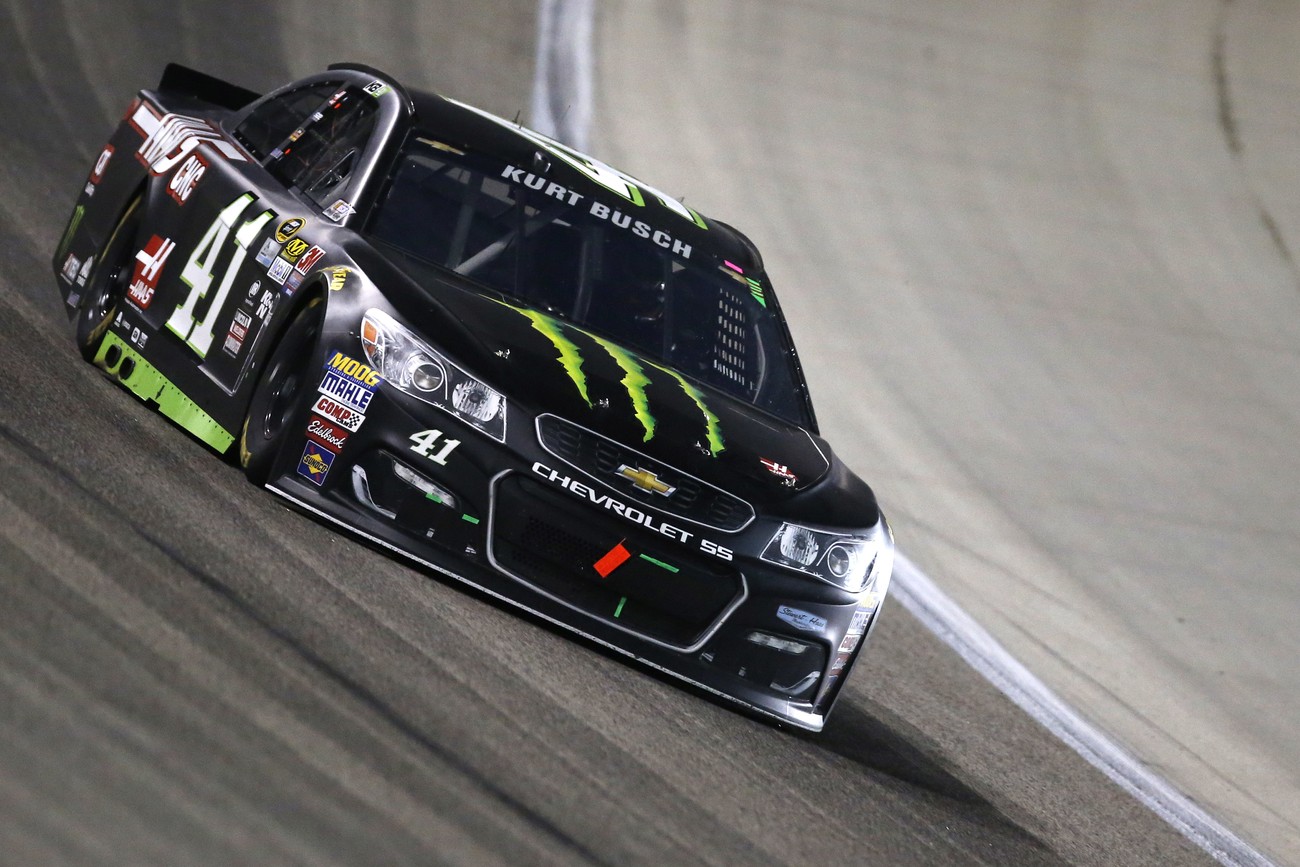 Features
Monster Energy No Longer Title Sponsor of NASCAR
We knew it was coming to an end: Monster Energy, after three years, is no longer NASCAR's title sponsor. As a matter of fact, the series now has no title sponsor at all—today it was announced that instead of a traditional title sponsor, NASCAR will integrate four partner companies throughout the series in a sort of a carousel of exposure. Busch Beer, Coca-Cola, Xfinity, and GEICO will all be "premier partners" of the series after Monster Energy decided not to renew a long-term contract last spring (though they did offer to stay on for a one-year extension through 2020 to give NASCAR more time to find a replacement).
Of course, Monster Energy is a major player in the motocross/supercross industry, and has been for a much longer period of time. Since early in the millennium, when the Corona, California-based energy-drink company began making waves, they've been a sponsor of off-road motorcycle racing at many levels. There's the Monster Energy AMA Supercross Championship (since 2008), the Monster Energy Cup in Las Vegas, the Monster Energy FIM Motocross World Championship (MXGP), the Monster Energy FIM Motocross of Nations, the Monster Energy Mammoth Mountain Classic, and more.
They've also long been a sponsor of their Corona neighbor Mitch Payton's Monster Energy/Pro Circuit Kawasaki team, the Monster Energy Kawasaki factory team, Monster Energy Yamaha, Monster Energy/Star Racing Yamaha, Kawasaki Team Green, and more. They also remain a sponsor of retired legends like Ricky Carmichael, Jeremy McGrath, and Ryan Villopoto, among others.
Monster Energy has stuck with supercross and motocross because it plays to a much younger audience than auto racing. It can also be broken down into easy-to-digest highlights and clips. The top athletes embraced social media early on, and motorcycle racing remains a cool and independent form of racing. Monster Energy has also long been rooted in the dirt, as the lists above attest.
So what went wrong with NASCAR? No one is really saying, but it seems like car racing's struggles to gain traction across the board had an effect. The demographic is changing, and the audience watching NASCAR has not been growing. They've tried plenty of format changes, but sitting down and watching three hours of auto racing on a Sunday afternoon isn't what it used to be for advertisers and sponsors in this digital age. NASCAR has also had some big turnover at the top as they try to grapple with the rapidly changing digital world. Obviously, they still have some work to do if they want to remain relevant in today's world.
In the end it will be known as the NASCAR Cup, which is something it really should have been all along. Over the years they saw Winston come and go after the government finally cracked down on cigarette branding, and then it became Nextel Cup, only to see Nextel merge with another telecom company, which meant changing the name to Sprint Cup. And when they left, it became the Monster Energy NASCAR Cup.... Which sounds very similar to the other Monster Energy Cup, the one they had been giving away in Las Vegas since 2011. Sure, it's a different sport, with half as many wheels but way, way more right turns. And jumps. And whoops. But the confusion it presented was needless, and with Monster Energy now leaving NASCAR, it was time for what would have been a fifth new name to the series and its ultimate trophy. This time, without a real title sponsor, they made it what it should have been all along: the NASCAR Cup.
Here's ESPN's deeper dive into what the new NASCAR deal will look like for the sport.
---
Main image: Monster Energy