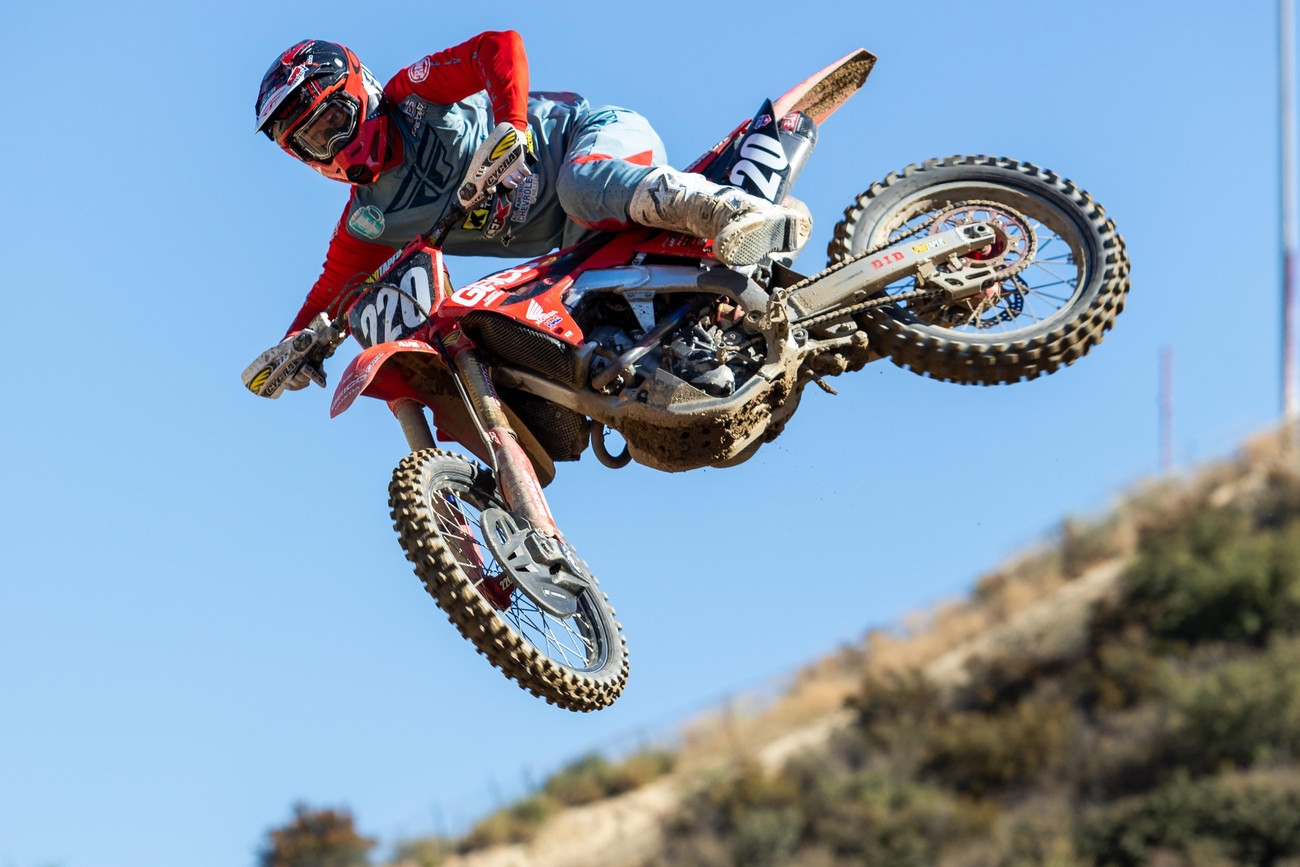 Features
Watch: Matthes and Keefer Test GEICO Honda Bikes
Racer X's own Steve Matthes and Kris Keefer recently tested a few of the GEICO Honda race bikes at Glen Helen Raceway. The two were able to test Carson Mumford and Jo Shimoda's GECIO Honda CRF250R models and reported their experience on the GEICO Honda bikes in Racerhead #29 on RacerXOnline.com near the middle of July. But now the video footage has been released!
Team manager Josh Wisenor and crew were on hand, listening to the initial impressions from Matthes and Keefer. After pounding out laps and providing remarkable feedback to the team, reports are that Matthes and Keefer as both awaiting their call to join the team's official roster for the Lucas Oil AMA Pro Motocross Championship. We'll keep our fingers crossed for you, boys.
The good thing is, our guys will be ready when they do get the call. Neither of them are going to sit and wait—they're out putting in the work. Matthes probably biked 15 plus miles on his e-bike this morning and Keefer is actually at the Loretta Lynn Ranch waxing the Senior (40+) class by over 20 seconds in the first moto as we speak. Hire these men!