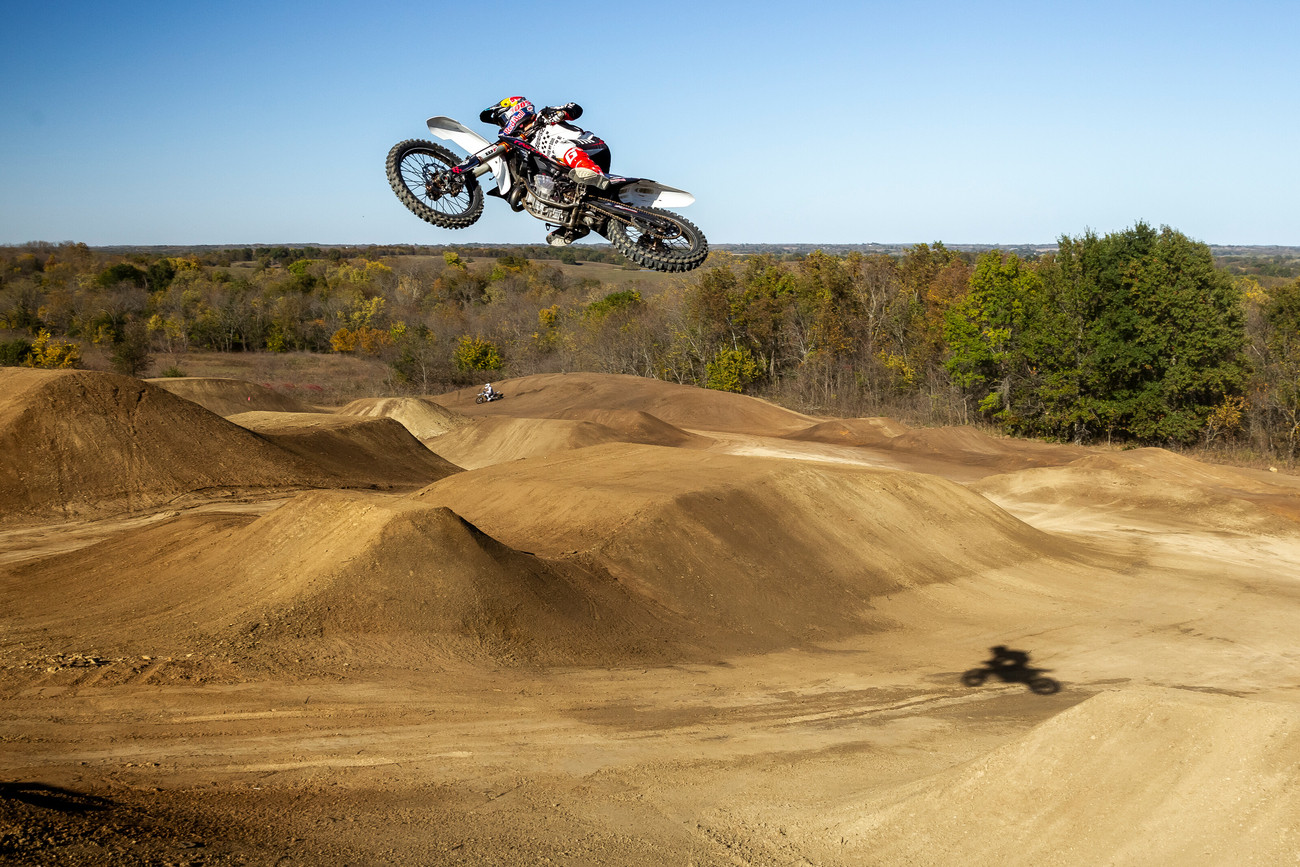 Features
With Inspiration from Rampage, Red Bull's Imagination Takes Shape
How do you take freestyle motocross and dirt bike free riding to the next level? That's been the goal of Tyler Bereman, and now his imagination is becoming reality via Red Bull Imagination, coming this weekend. Snowboarders have slopestyle, downhill mountain bikers have Red Bull Rampage, skateboarders have the park series, and surfers have the newly introduced wave pool contests. Now, something big and innovative for the moto set.
Red Bull Imagination is structured as a four-day freeride motocross event dreamt up by Tyler Bereman and carved into the hills of the Midwest by Dream Traxx's Jason Baker. The event brings six of the world's top freeriders to join Bereman on a visionary course in an ultimate "expression session."
The inaugural competition seeks to progress the sport while keeping intact its guiding principle – the creative freedom to showcase a rider's unique style.
We'll have coverage of each day of the event. Here's a look at the gnarly course build.