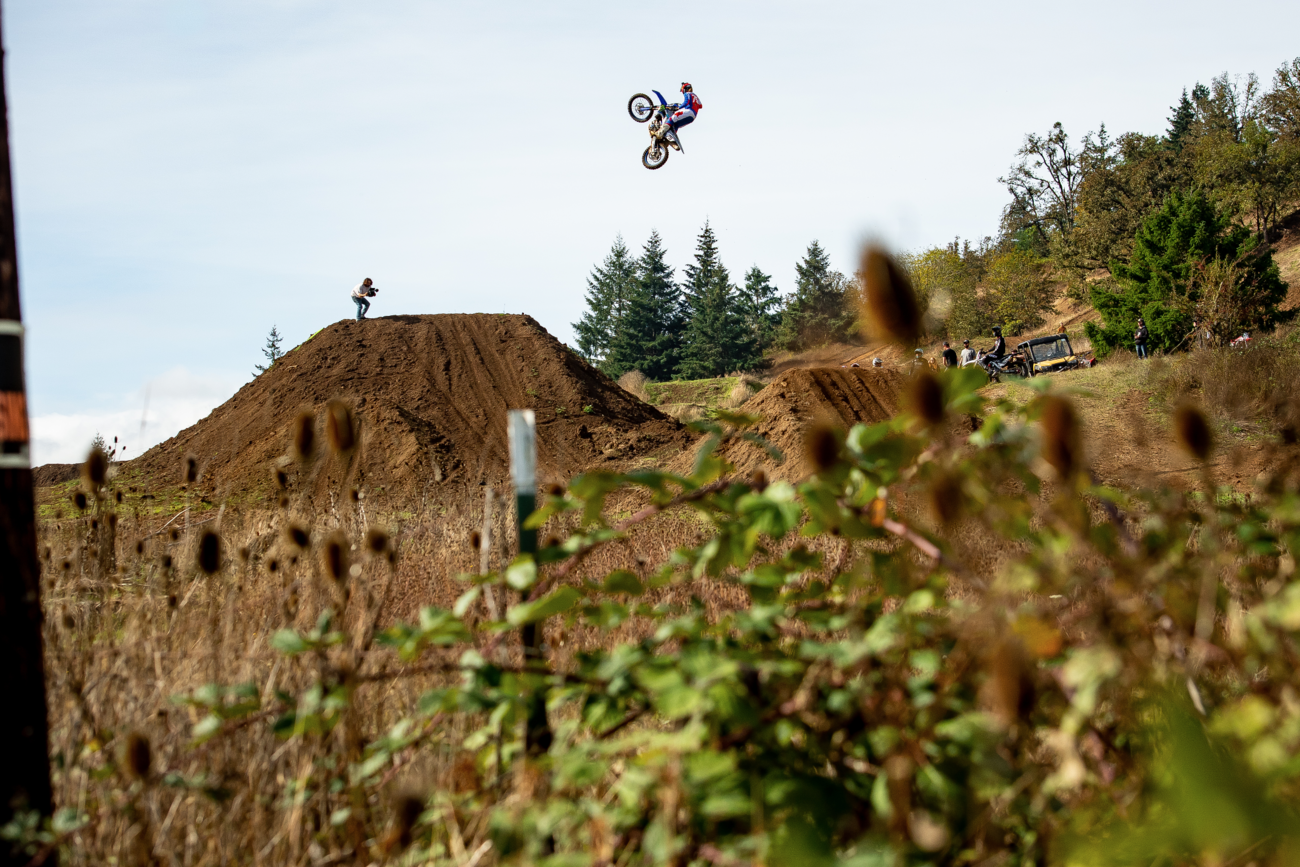 Features
This New Josh Hill Video Makes Me Want to Ride
The title of this post says it all—no matter your skill level, if you ride dirt bikes and you watch this video, you will want to go suit up and fire up your bike! Josh Hill teamed up with some of his buddies and (with the help of Monster Energy) put together an epic riding video—and boy did they!
Not only does the crew appear to have a blast riding out at the Hill residency in Oregon but the scenery surrounding them is just as epic. This is the kind of stuff us dirt bike riders all dream of: throwing big whips to impress our pals, then pulling wheelies down private roads in the forest. Some of the guys included in the video are Justin Hill, Jay Sallstrom, Jake Anstett, Joe Shipman, Scott "Skrany" Kranyak, Jimmy Hill, Dereck Reckring, Randy "Tido" Leads, Shonie Shoemaker, and Conner "Butter Films" Ericsson.
The crew tackles it all in this video: from supercross rhythm sections to big doubles to even bigger doubles, to hill climbs, single track trail riding, wall-rides, downhill jumps, and more. These guys are all extremely skilled on a bike and it's neat to see stuff like this away from typical supercross/motocross tracks that show different skills than we see when riders skim supercross whoops. But even though I have maybe 10 percent of the skill level that these guys do, this video still makes me want to get my bike out of the garage.
Mike Emery of Align Media, who works with us photographing Monster Energy AMA Supercross and the Lucas Oil AMA Pro Motocross Championship, was there there to capture some rad photos as well.
Here is the description of the video from Monster Energy:
Essentially, we're talking a slopestyle course for dirtbikes using 120 acres of Josh Hill's massively hilly forest in Yoncalla, Oregon. While mixing in aspects of SX, MX, Enduro cross, and FMX into single track trail riding, this is one of the most beautiful and unique backdrops imaginable.
Wall-rides, downhill jumps, native wood ladder ramps, jumps made out of logs, jumps going through trees, or simply taking out tree branches - this jam took advantage of its surroundings.
Anyone who appreciates the outdoors will enjoy Josh Hill's very unique take on free riding.
Check out the video below. Happy holidays and safe riding!