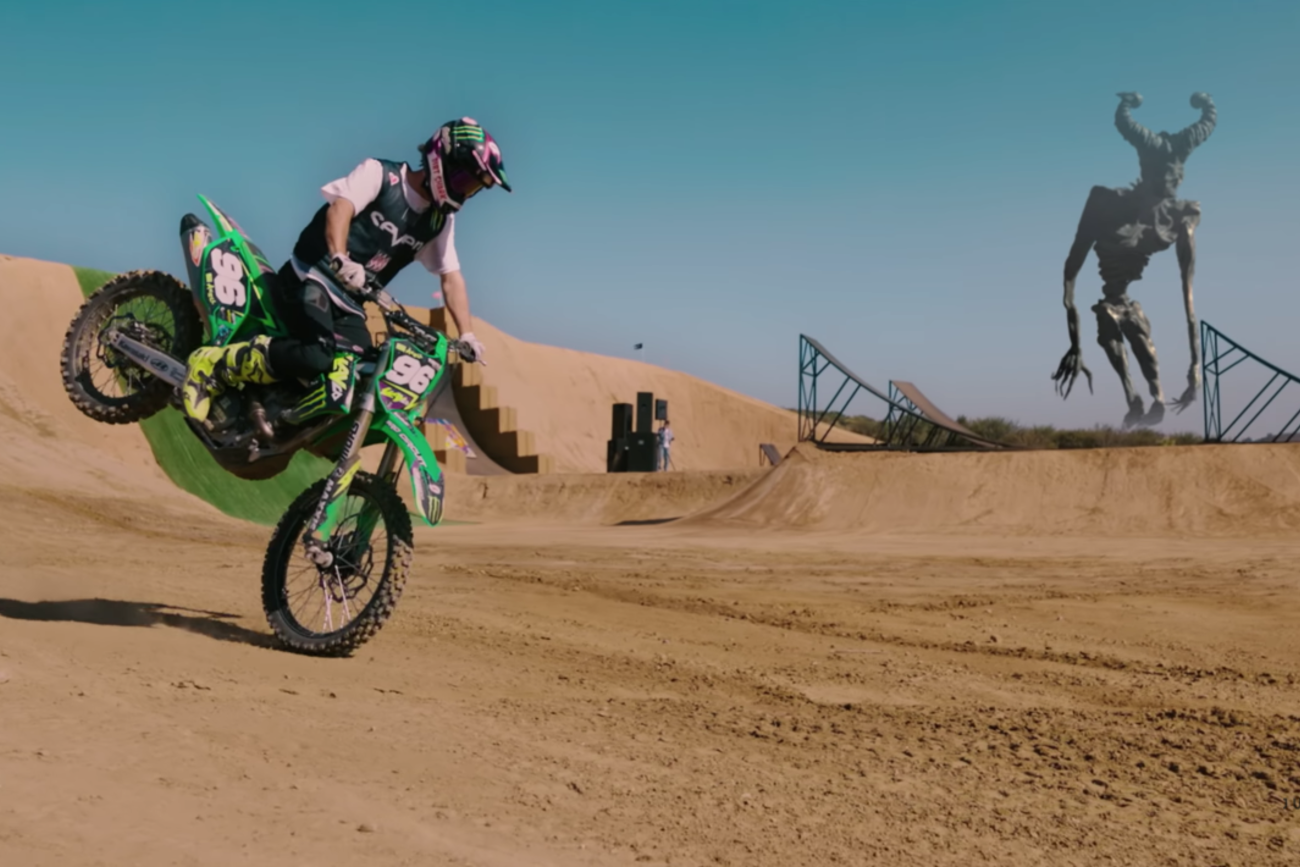 Features
Axell Hodges, Vicki Golden, and More Featured in Juice Wrld's "Conversations" Music Video
Rapper Jarad Anthony Higgins, known by his stage name Juice Wrld, passed away in December 2019 but his producers and family have continued to release music he had created before his passing. As typically happens when a musician passes—especially if their life was cut unexpectedly short—their music rises on the Billboard charts. This is the case for Juice Wrld's music, which has soared to new heights following his death over one year ago.
On Tuesday, the official music video for his song "Conversations" was released. In the video, freestyle motocross riders Axell Hodges, Vicki Golden, Blake "Bilko" Williams, and Takayuki Higashino are featured performing back flips, body virials, wheelies, and more as they avoid a large computer-generated imagery (CGI) demon.
Watch Juice Wrld's "Conversations" featuring the well-known foursome below.
Warning: Strong language and explicit content used in this music video.
And before you boomers go complaining about "who the hell is this guy" and about "how motocross riders need to stop playing rap music with every edit they post," I understand this type of music isn't for everyone, that's fine. However, his music is in fact popular, even if it's not on your playlist: Juice Wrld has had 11 songs in the Billboard Global 200 charts (all after his death), including "Bad Boy" (peaked at #19 and four weeks on the chart) and "Come & Go" (peaked at #26 and has been on the chart for 23 weeks). Of his eleven songs that have made the top 200 chart, six have been on the chart for at least 10 weeks or longer. While this might not be your type of music, for these riders to be featured in the music video is a pretty big deal. At the time of typing this article up, the video already has 3,021,267 views—and counting—since it was posted on Monday.
RIP, Juice Wrld.