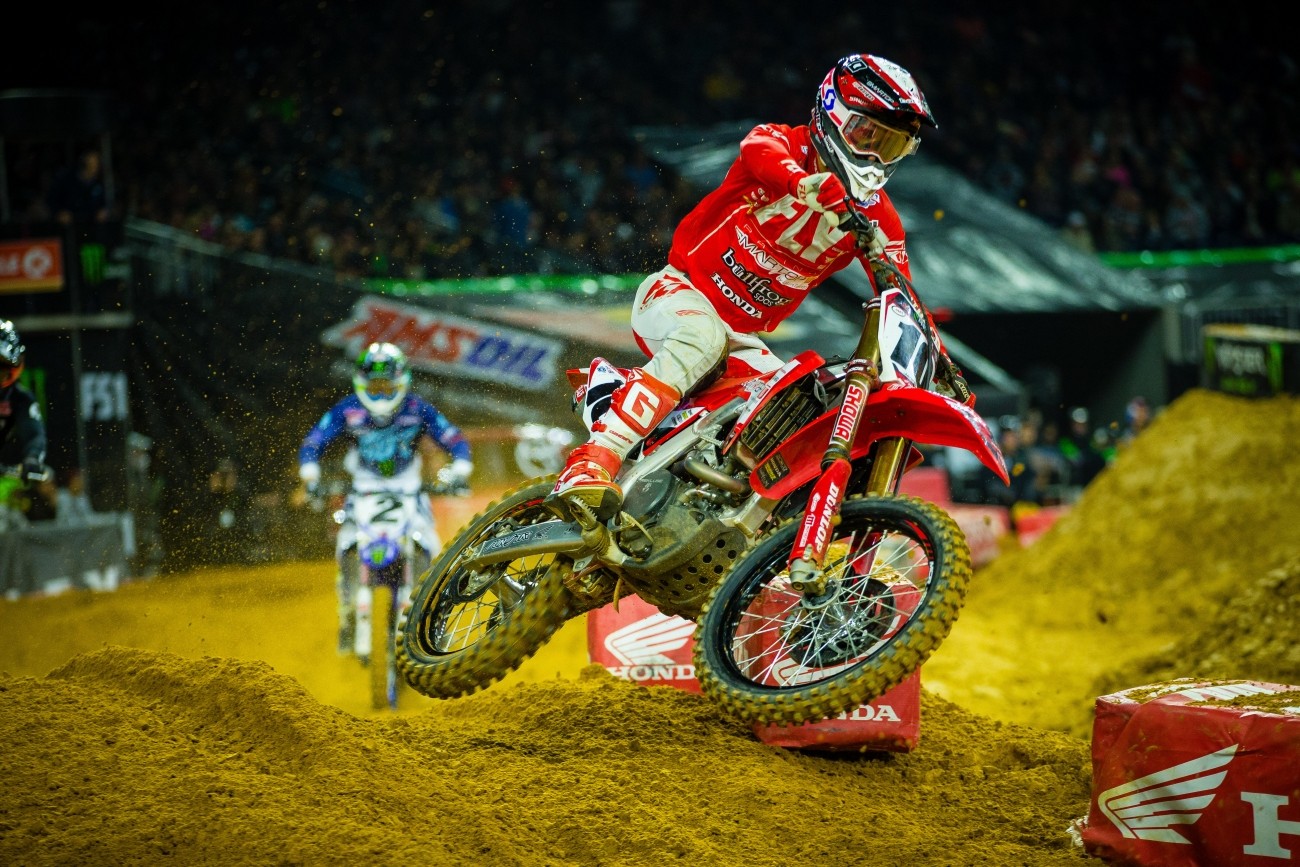 Blogandt
Celebrating Your Guy
We've got a funny thing going in the media. We're completely biased.
What, you already knew that?
Okay, the bias part is actually very small, but it makes for a fun game to play. For whatever reason, many of our staffers end up with a connection to one particular rider, and then it creates a hilarious game at the races when that rider has a shining moment. We can name this a "Tim Ferry Moment" because Matthes started the whole thing by continually beating the drum for Summercross and Budds Creek 2003 first moto. When "your guy" breaks through, you exploit the crap out of it.
This is a very fun game to play, and I recommend it to anyone watching from home. However, you cannot identify someone like Ryan Dungey or Ken Roczen as "your guy." Those guys win all the time. What's the fun in that?
Let me give you some examples.
Justin Brayton became "my guy" because he lives close to me here in North Carolina and we'd see each other traveling all the time. Brayton doesn't dominate but can serve up a few key moments each year. Just as an example, this weekend in Houston, Brayton blew past Marvin Musquin in the whoops. He passed the series' points leader! This moment needs to be exploited! This is hilarious because once you establish someone as "your guy," people eventually start looking your way as soon as he does well. This happened all the time with Matthes/Ferry. When Brayton passed Ryan Villopoto for a heat race win at Anaheim 2 in 2014, the whole press box collectively turned their heads toward me. It was glorious and hilarious.
While Matthes/Ferry was the forerunner of this project, Cory "Just Short" Moser refined the process to its highest level. Moser was a random fan from Washington who met Matthes and me at a brewery before the Seattle Supercross one year. He said he liked Andrew Short because he looks like him. So, we introduced Moser to Shorty the next day, and, because Shorty is the nicest guy ever, they became friends. Shorty was sealed as Moser's "guy." Moser went all-out, limiting his Twitter feed to exactly 29 follows. Andrew sent him a helmet, so Moser made an Andrew Short-themed Christmas card with each member of his family wearing the lid. He wore Andrew Short pajamas to the races. Again, Shorty doesn't dominate but could deliver a few shining moments each season. As luck would have it, Short won his only career 450SX main event in Seattle—Moser's home race. Moser got so hammered, he basically disappeared for hours. We thought he might be dead. Finally, at around 2 a.m., we found him. All Moser could say was, "He won. He won. He won."
Last Saturday, while everyone was tracking Anaheim, Moser sent out a text with live timing from the Dakar Rally. That's how you do it!
Racer X editor-at-large Aaron Hansel has "a guy." It's Kyle Cunningham. Not even sure why. I seriously doubt Cunningham is aware of this. But Hansel always finds a way to pump up Cunningham's prowess. Last weekend, Hansel and I are in our hotel elevator and Hansel just says, unsolicited "Man, Cunningham is fast!"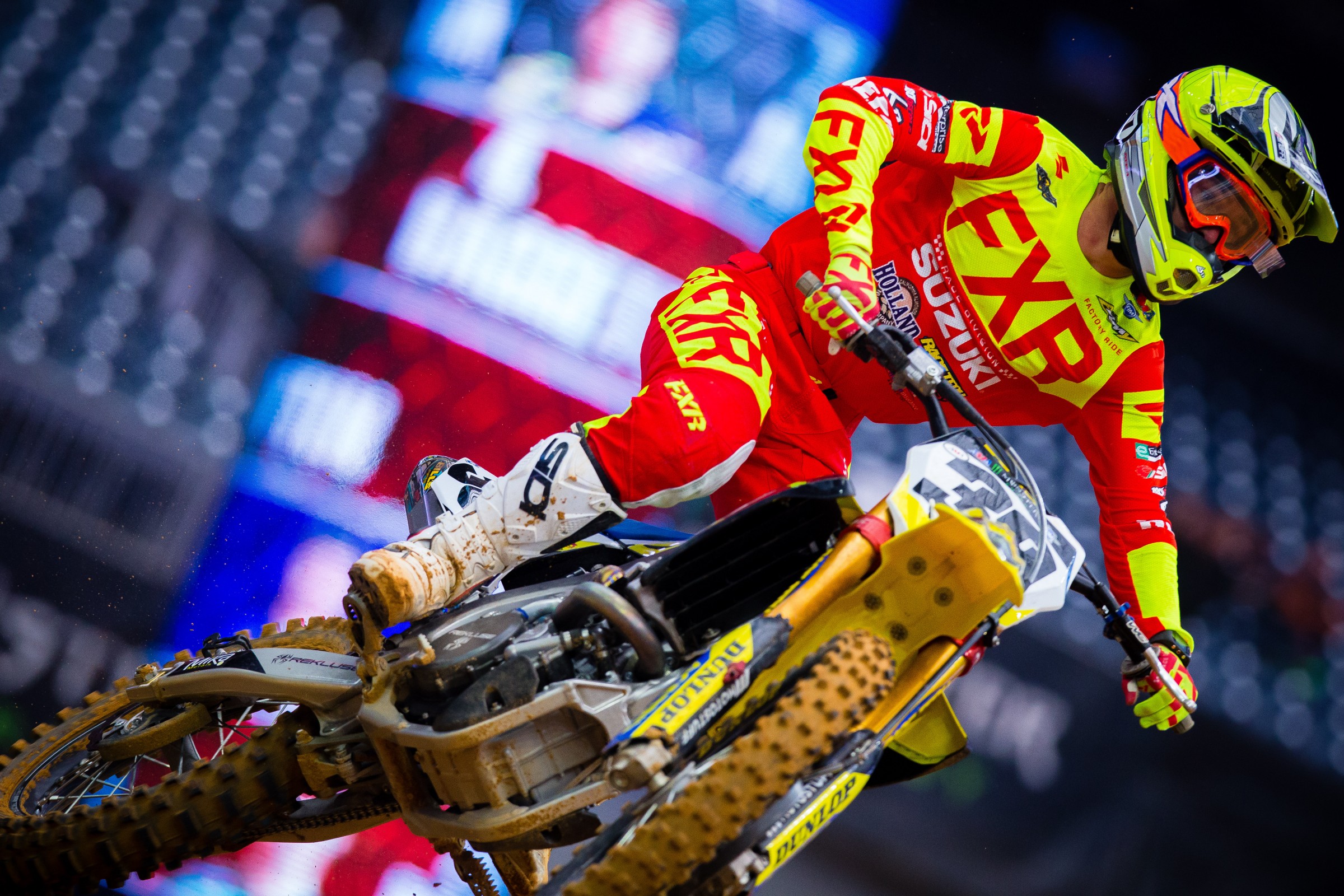 In an Anaheim 1 heat race, two dudes crashed and Cunningham snuck through to grab an easy transfer into the main. We all immediately turned to look at Hansel. When the live announcer announced his name before the main event, Hansel started clapping. We all looked. It was awesome.
Yesterday I got this message from Hansel, regarding the Houston race:
"Cunningham beat Reed, a 2-time SX Champ. That is all."
You have to take your moments when you get them. That's what makes this so fun. When "your guy" finally wins a 450SX after a decade of trying, you celebrate so hard that you go missing.
Unfortunately, motocross media is small and we all have to play multiple roles. I'm a play-by-play guy, a reporter, an insider, an opinion guy, and a pundit all in one. ESPN would have five different people covering these roles. Around these parts, we have to do it all, so you have to be unbiased serious journo in one moment, then crazy biased for comedy's sake in another.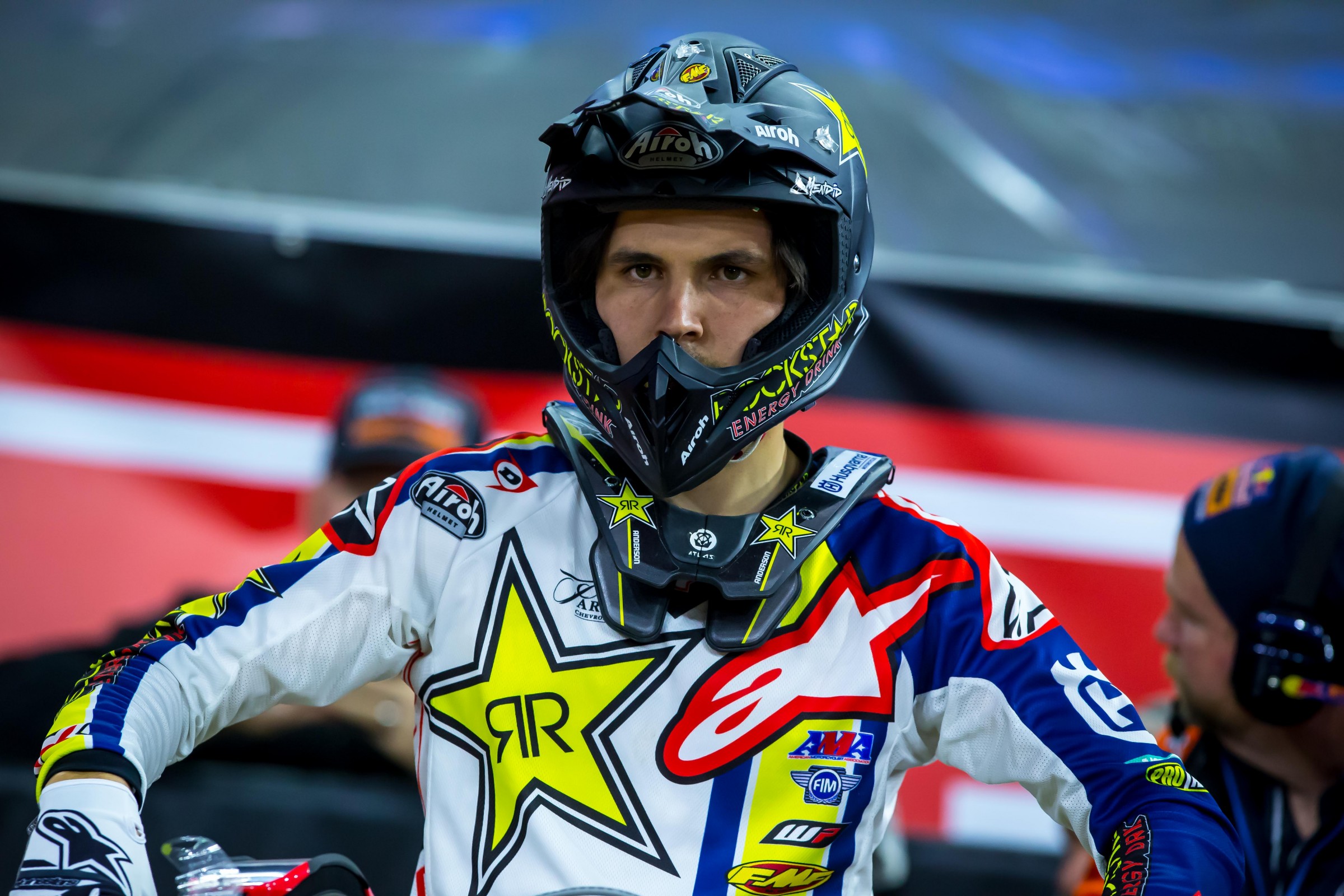 So, there's a risk to this game if your guy really starts doing well all of the time. I was all-in on the Jason Anderson train when he first turned pro. Anderson then started sucking, and it turned into a game where I got the blame for each one of his struggles. Eventually, obviously, Anderson pulled out of this to become a race winner, a 250SX champion, and now, the 450SX points leader. He's now too good to be someone's guy. The game doesn't work that way. I let that birdie spread his wings and fly.
Blake Baggett has also been one of my guys because, for some reason, he goes wild whenever I interview him. I'm not sure why; he just brings his best comedy if I'm with him. But when Baggett started winning last summer, I had to back off on my stance. When it comes to the serious business of reporting on race wins and championship contenders, you have to be neutral. You can't pick sides on Stewart/Reed, or Dungey/Roczen, or Anderson/Baggett and things like that. Too serious, too important, too controversial.
But if Justin Brayton gets on the damned podium one of these weekends, I'm taking a swig of that champagne. He's my guy!