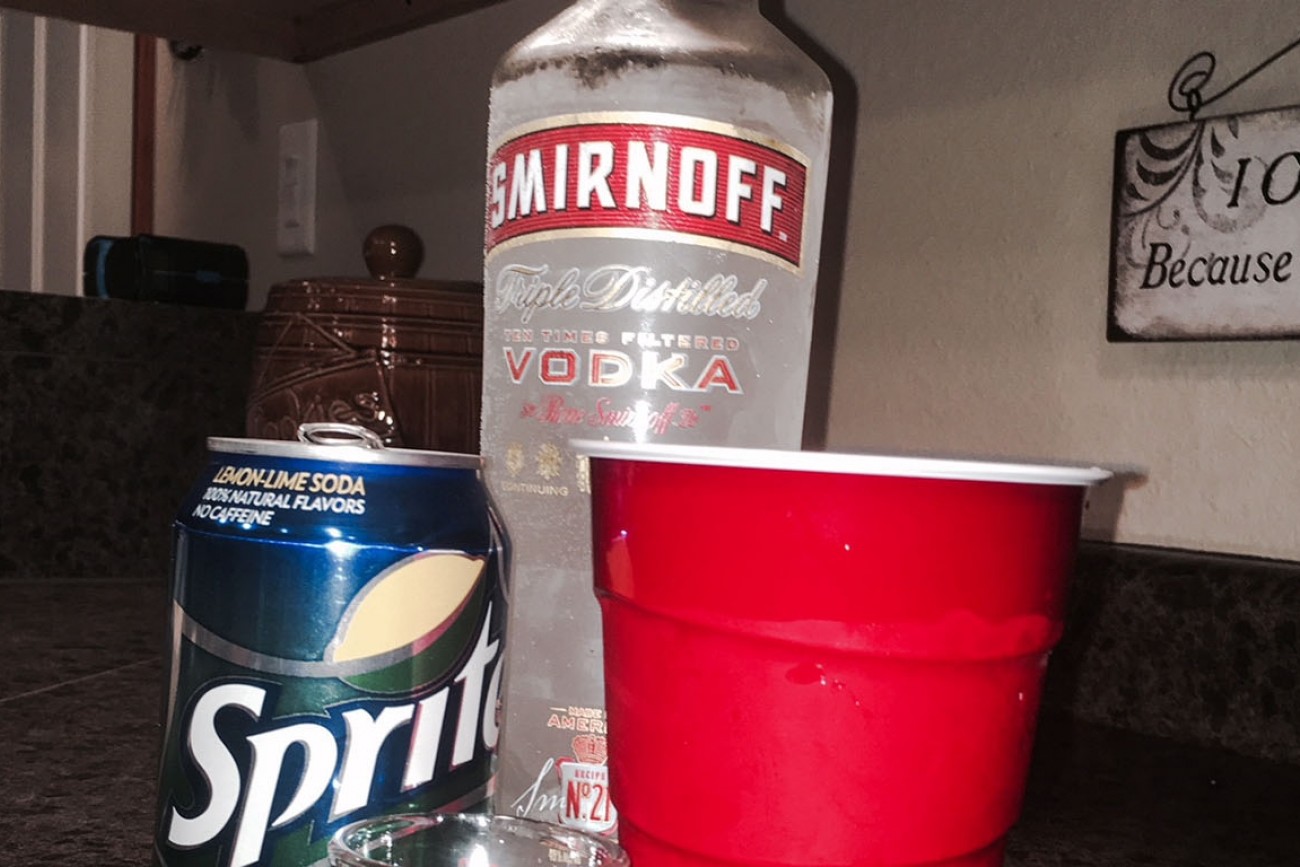 Features
Wheels' Slightly Sober SX Review
As I type this, I'm literally doing the one thing that a lot of you probably wish you were allowed to do while at work: drinking. Yes, alcohol. Vodka and Sprite, to be exact. The fun thing about sports is that the vast majority are enjoyed while consuming adult beverages. Since I'm watching San Diego Supercross from home, I decided that it would be fun to put together a piece centered around that "loose-lipped, say-anything" feeling that generally accompanies a buzz. Generally during the races, I put out tweets as to what's going on for all of you fans to enjoy. Tonight, however, I'm going to "live tweet" here, and write down thoughts that I necessarily couldn't say on our @racerxonline timeline, without recourse. Without further ado, here is Wheels' Slightly Sober Supercross Review.
(Note: This is 100 percent intended as satire and to be taken lightly and for fun.)
250 Heat 1
McElrath looks to be riding well. Surely wearing riding gear that would make Ronald Regan smile has nothing to do with it, but damn he looks patriotic AF.
Chiz is running third, showing these young pups that he can still shred.
Chisholm just got passed by a flying American flag.
If I was Savatgy, I'd be so pissed at that track worker. He tried to help but failed miserably.
250 Heat 2
Sexton appears to be making some last minute "adjustments" on the line.
450 Heat 1
"Heat Race Mookie" has no fear.
450 Heat 2
The Bear is back this weekend after a hell of a crash last week. The landing of that. jump, however, is still in intensive care. #Concrete
Baggett's life just flashed before everyone's eyes with that mistake off the triple.
I'm not real sure, but I'm pretty sure that Musquin's jersey lettering is not up to AMA code—yet again.
It's San Diego; you're silly if you think Chad Reed is racing an LCQ in this city.
MC: "Trust me, a few millimeters makes a difference." Yep, that's what she said.
Lionett turns himself into a projectile and takes the final transfer spot.
250 Main Event
Spider-cam + alcohol buzz = headache.
AC and Hill flat-out "given 'er the spurs" here in this main. The hammer has been dropped.
Cianciarulo needs a win, but Hill needs one worse. This battle could be awesome.
Not sure what happened to AP, but he def ate shit.
This battle is effing awesome.
Remember the old AC who gets pissed when he isn't winning? Let's see that!
Sexton: "Hey guys, can I play too?"
Umm, someone should tell Plessinger that you can't get back on the track like that. Oh wait, the AMA probably will.
450 Main Event
The ruts in the option turn are waist-deep on Daniel Blair. Granted, he's only 5'2'', but still..
San Diego SX = CHAD EFFING REED!
Seely leading here, time to close this one out, bro.
But the "experts" say Musquin doesn't ride aggressively…
Anderson vs Seely, I'll take odds on Anderson every time in that fight.
El Hombre is el dialed.
Well, there you have it, folks. The race just ended, things were intense, and the cream is beginning to rise to the top in 450SX. Speaking of rising to the top, I just poured another drink—so, I'm going to tend to that—but week six of this soap opera has concluded, and what a time it is to be a fan. While it seems #21 is establishing himself as the odds-on favorite, there is still plenty of unpredictability (in my mind) with plenty of racing left.
Thanks for reading. It's time for one last drink, midnight snacks, and a nap on my parent's couch.
Cheers,
Wheels
(PS: Thanks, Weege, for giving me permission to drink at work!)