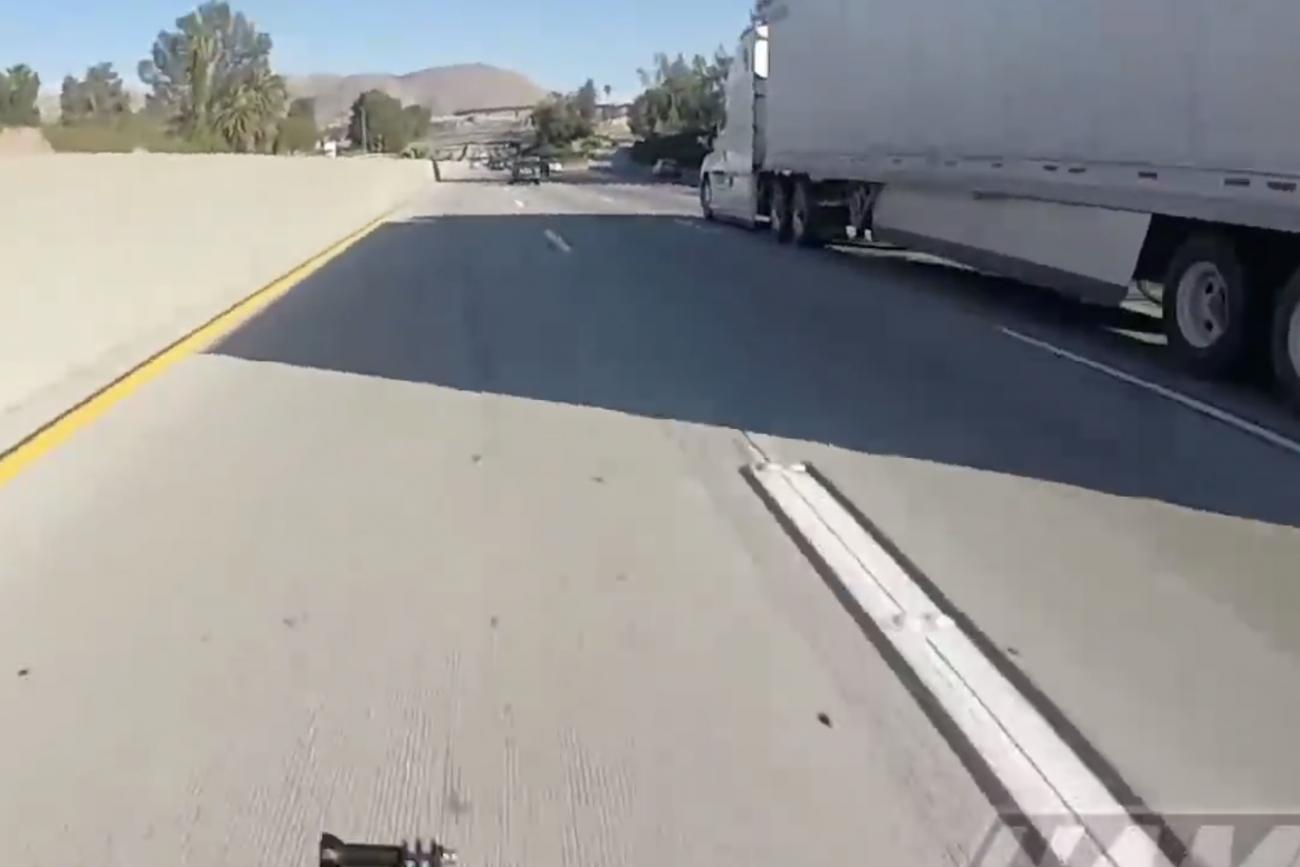 Features
Motorcyclist Slides Under Semi Truck, Somehow Still Alive
We have found the luckiest man alive. YouTube user Hammy Moto posted this insane video of him escaping death after he separated from his bike following a speed wobble and slid into the next lane… UNDERNEATH A SEMI TRUCK!
After dusting himself off, he told other drivers: "It's okay, I'm not dead." Indeed.
Here is what he said in his YouTube description:
"I'm very lucky to be alive. I slid through a tiny gap between the truck's rear tires and the trailer stand. If was going any slower or faster, I wouldn't have been so fortunate. The only injuries I got was a very small amount of road rash on my knee and hip. Nothing broken. I'm very blessed."
I hope he immediately went and bought a lottery ticket.