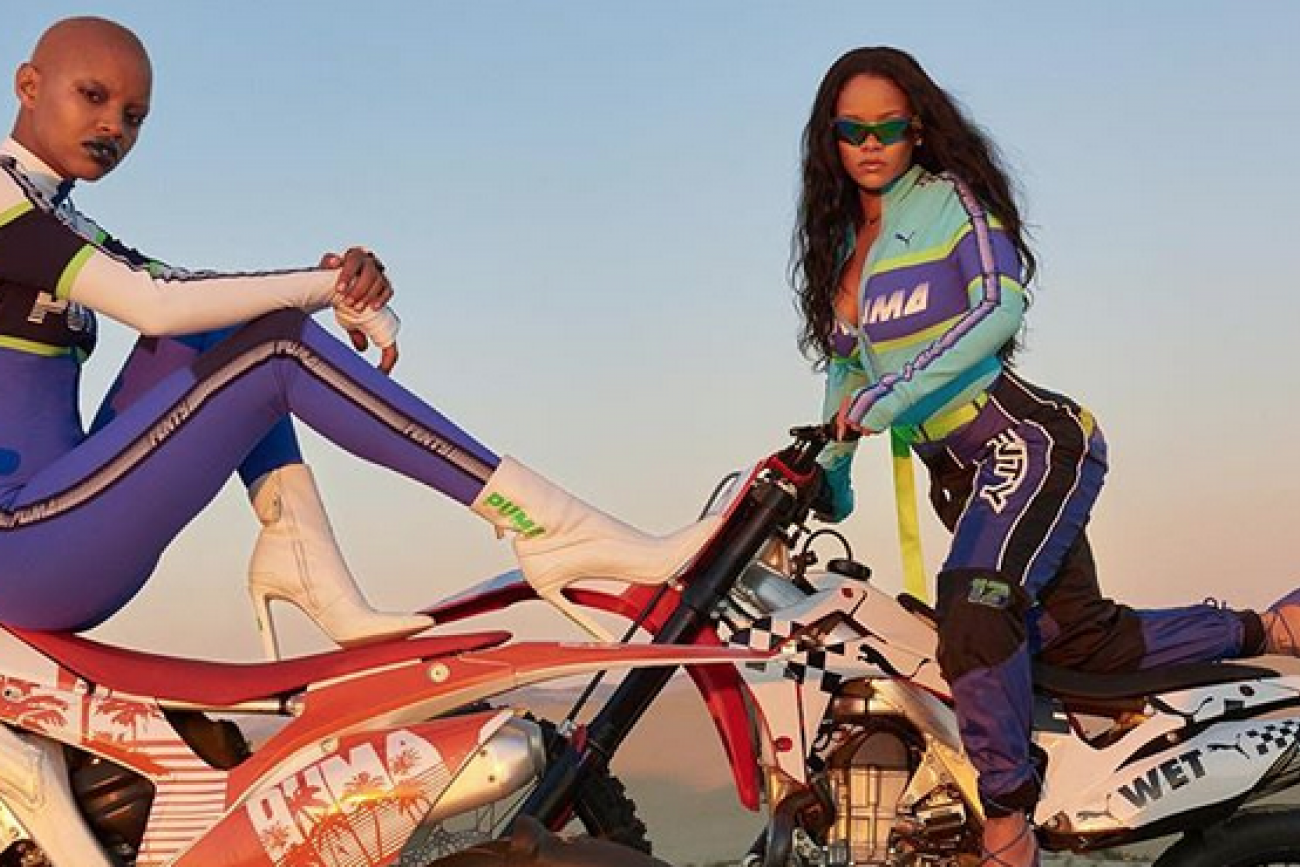 Features
Rihanna On a Dirt Bike… Again
Pop stars and dirt bikes are apparently a thing now.
Not long ago, Selena Gomez was featured on a dirt bike for a Harper's Bazaar cover campaign. Then the entire industry Photoshopped it, and it was hilarious. Here it is if you wish to check it out.
Now, Rihanna is launching a motocross-inspired spring collection, which was produced by both Fenty Beauty and Puma.
This isn't the first time the singer has appeared on a dirt bike. Nope. Back in September of 2017, she rode on a dirt bike at Fashion Week, which was driven by seven-time X Games Step Up gold medalist Matt Buyten.
So, yeah, apparently the music industry is realizing what WE knew all along—dirt bikes are badass.