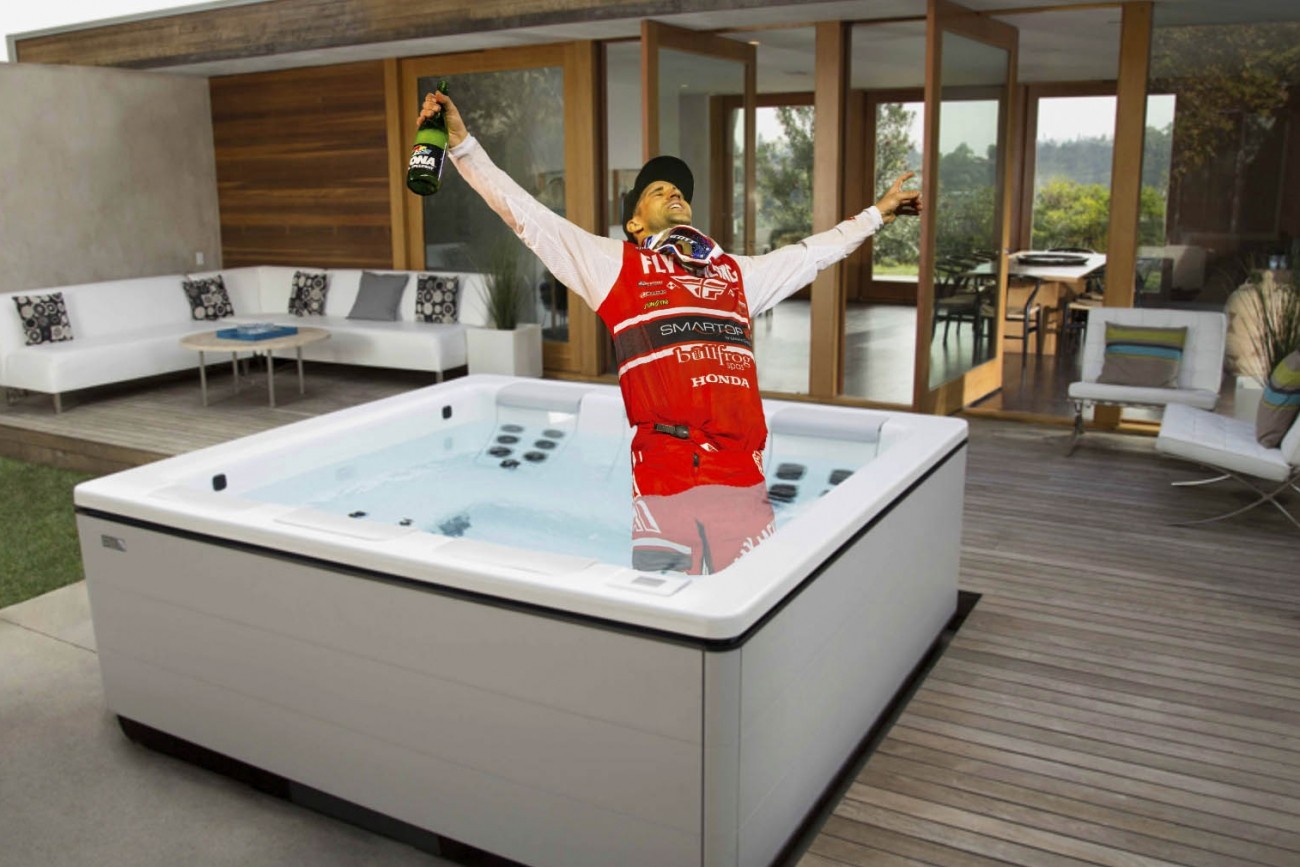 Features
PulpMX Show Surprises Justin Brayton With a Hot Tub
If you didn't already know, MotoConcepts, which is owned by Mike Genova, who owns a spa covers company called Smartop, has a new title sponsor this year—Bullfrog Spas. It just fits, doesn't it?
A few times on the PulpMX Show, Matthes has needled Brayton about when he's going to get a spa, and Brayton has always kind of dismissed it.
Well, while appearing on the show last night, Matthes set it up where Dan Sjoblom of Bullfrog Spas called in and surprised Brayton with his very own spa for his win at Daytona. The spas are badass, in case you haven't checked them out.
"We here at the PulpMX Show didn't want to just stop at the SX nets that have been saving lives," Steve Matthes told Exhaust earlier today. "And we didn't want to stop at giving a privateer a bunch of money in our Quadruple Privateer Challenge…. Nope, we want to make dreams come true for everyone all the time. I thought that winning the Daytona SX was a pretty big deal and worthy of a hot tub, right? So, thanks to Tony Alessi for making the calls to make it happen, we were able to surprise Brayton on the show with perhaps his best prize ever. Enjoy the bubbles, JB—you've earned it."
This is great promotion for a title sponsor—something more should think about—and very cool gesture by everyone around.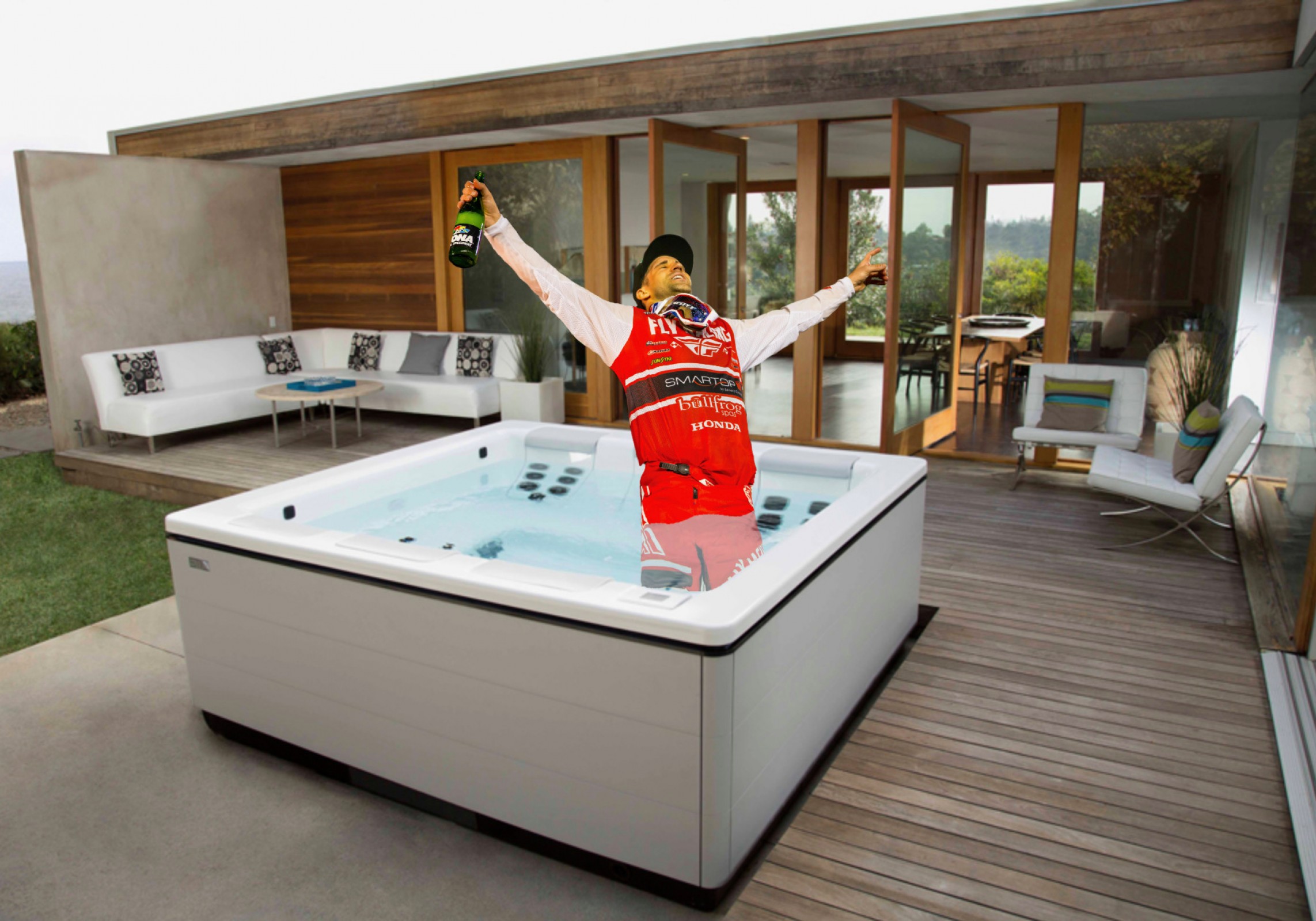 And don't forget Brayton can now entertain guests with his new setup.