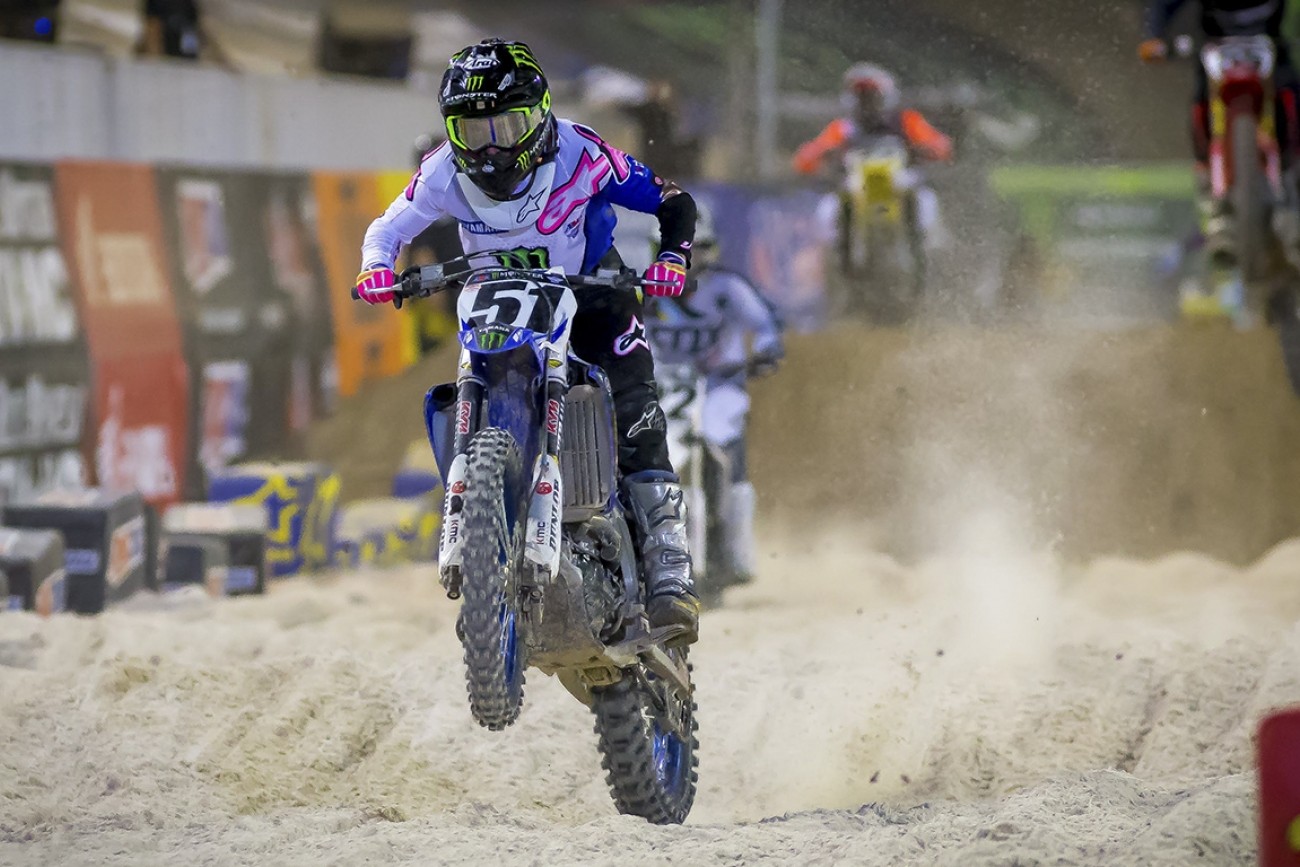 Features
Video: Tyler Bowers/Justin Barcia Incident at Las Vegas
Look, we know these riders. Especially by the time they're in the 450 class, we've seen enough data for enough years to know their tendencies. So a dust up between "The Bear" Tyler Bowers and "BamBam" Justin Barcia was practically inevitable at some point.
Bowers was kind enough to post his team video from Las Vegas so you can see what happened. Tyler barely hit Barcia, but Barcia.... um, he retaliated. We've seen bigger hits, but this one was costly because Bowers ended up with an injured leg and a ride back to the pits on the Alpinestars Mule.
Kawasaki, by the way, was already steaming over rough riding from the Musquin/Tomac incident a few weeks ago. Even though Tomac won the race, they probably weren't partying in the pits after this one.