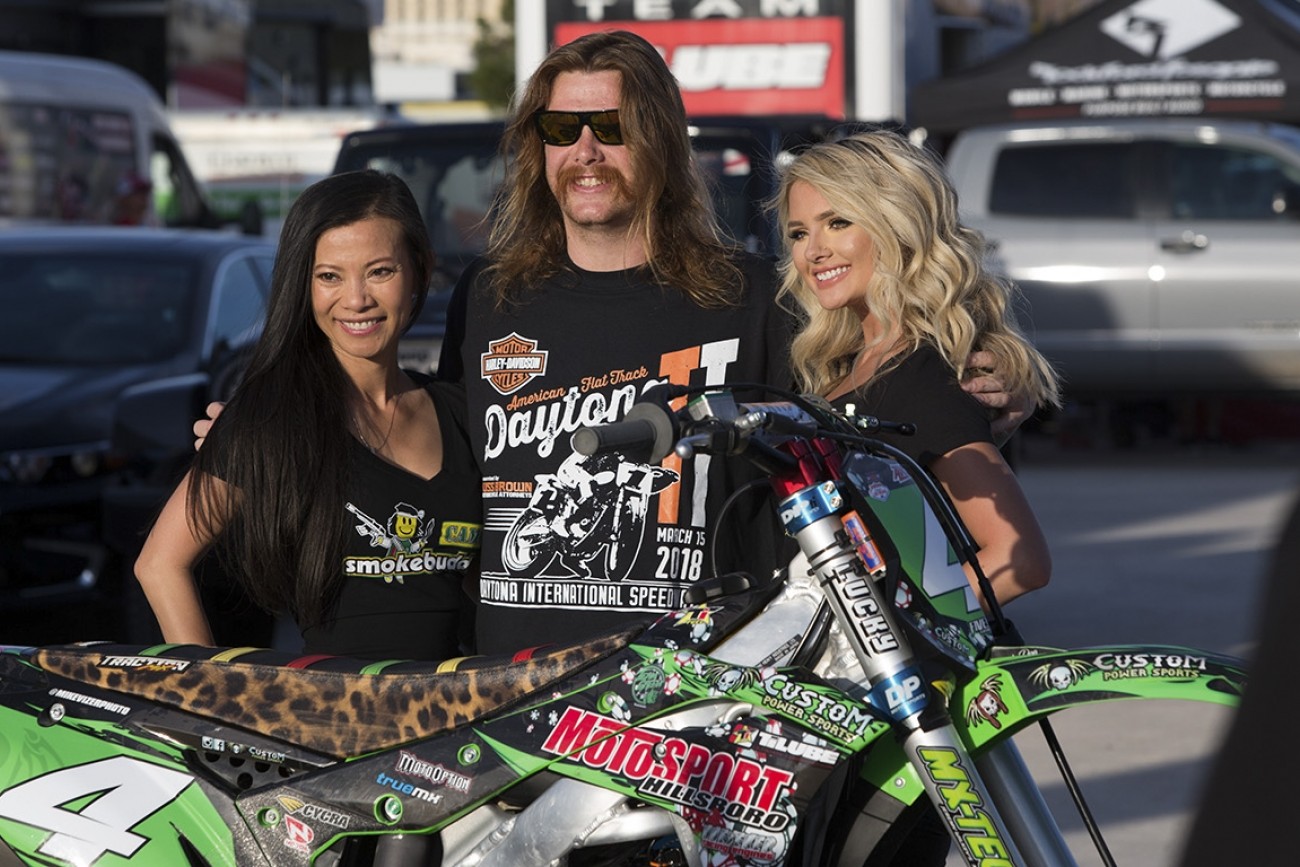 Blogandt
Things We Noticed in This Stank Dog Photo We Just Ran
OMG just look at this glorious photo of Stank Dog!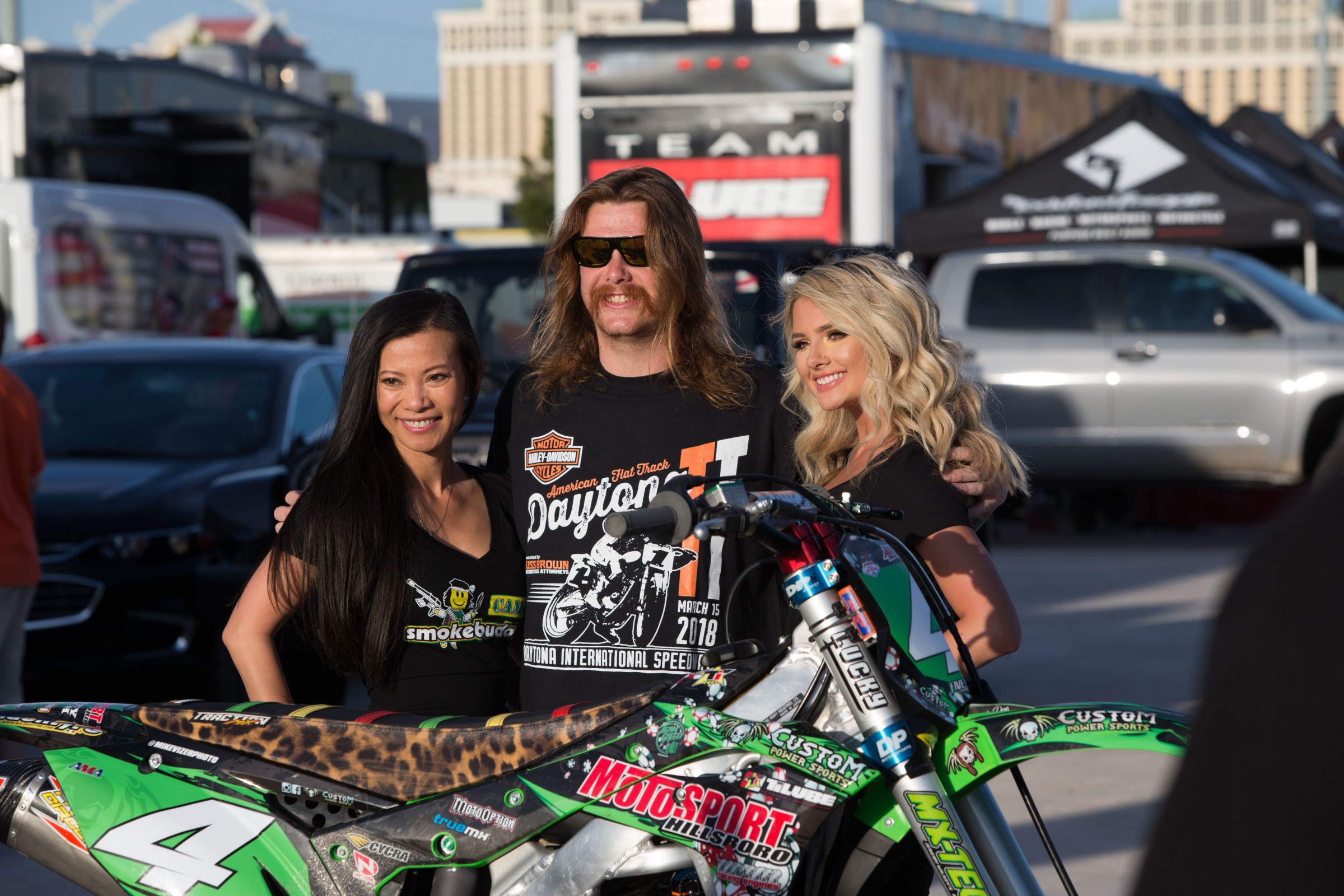 Here are some things I noticed that make it amazing:
1. Stank is running an American Flat Track Daytona TT shirt, which is a race he did not compete in. He's not running some sponsor mumbo-jumbo. It's not even a motocross shirt, really. It has a Harley logo. He doesn't care.
2. Check out the logo and mascot on the shirt of the girl on the left. We could dedicate an entire post just to that.
3. This is in Las Vegas.
4. He has skull-with-wings logos all over his bike, including his number-plate backgrounds.
5. His bike has a leopard-print seat cover.
6. HIS BIKE HAS A LEOPARD-PRINT SEAT COVER!