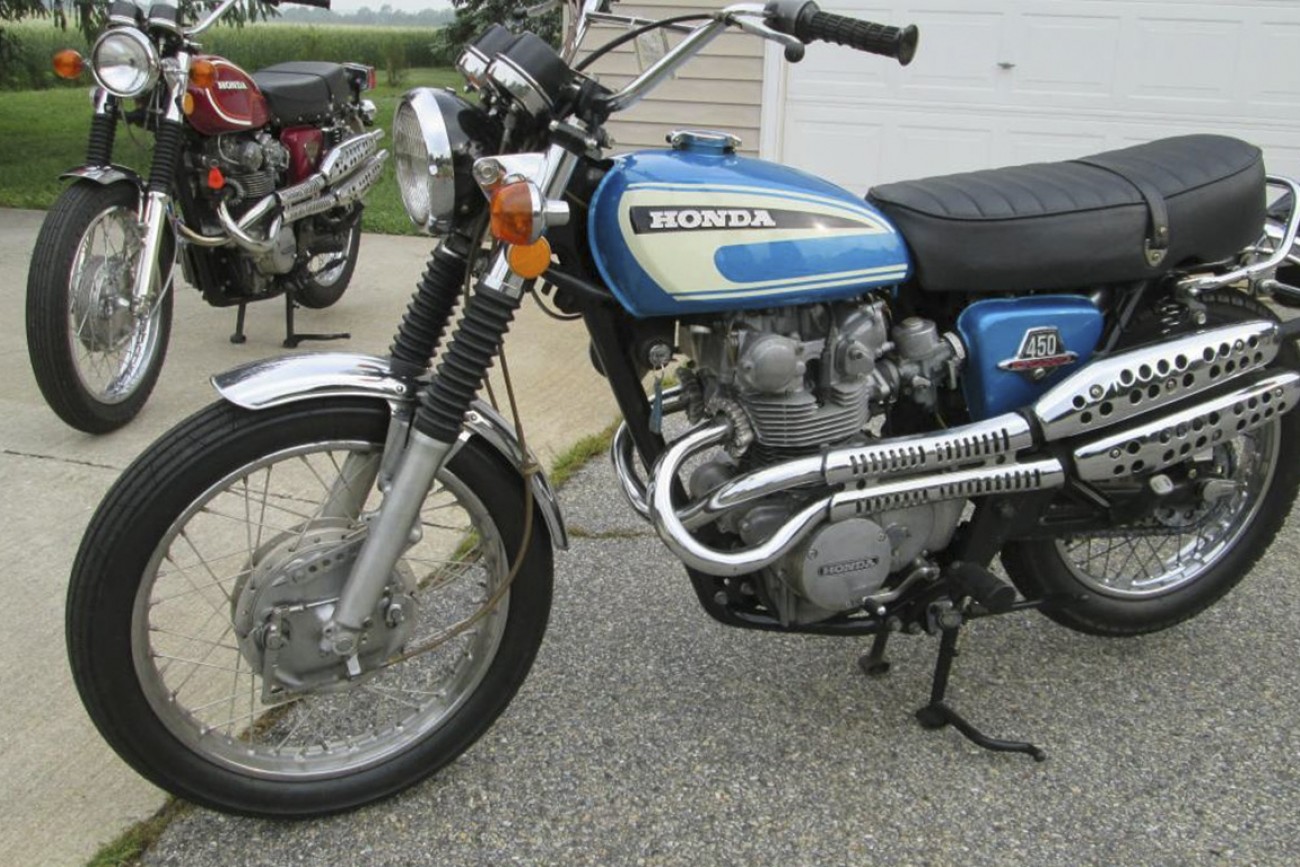 Features
This Guy Is Unloading A Ton Of Vintage Bikes
If you're a fan of vintage Japanese bikes, you need to get to Delaware ASAP and check out this guy's collection. From Jalopnik, we found a Craigslist seller unloading a ton of old Hondas and Yamahas and as well as an assorted Royal Enfield, BSA, and Kawasaki. His list ranges from a CB100 to an XS650.
The seller says all the bikes are well kept and prices start around $2,100. Here is a list of what he has listed on his ad:
cb100
cb125
cb160
cb175
cb200
cb77
cb350
cb450
cb550
cb750
ca160
cl160
cl77
cl200
cl350
cl450
cb360
cd175
ca77
ca78
cl160
cl125
cb350
cb125 twin
1965 cb77 superhawk
1968 cb175 euro
cb450 k1 euro
ss125 twin
1969 Yamaha cs3 200 w/ electric start
1968 cl350
cl125
1969 cd 175
1972 cb500
1974 cb350 four
1966 cb 450 k0 black bomber
cd175
1969 cl360
1975 cl360
1972 cl175
1970 cl350 rare orange
1968 cl125 a
Honda cs90 (super 90)
1970 xs1 650
1970 cl450
1968 cb450 euro
1970 cb350 candy red
1960 Indian
Royal Enfield 500
1972 g7s 80 cc scrambler
xs1
xs1b
xs650
xs2
1967 Kawasaki w2 650
tx650
1968 Kawasaki a7 350
And a 1970 cl350 w/ split exhaust both sides
You can check out the full ad here. These classics probably won't last long, so take the day off work and get to Delaware. Just be sure to get a really big truck!