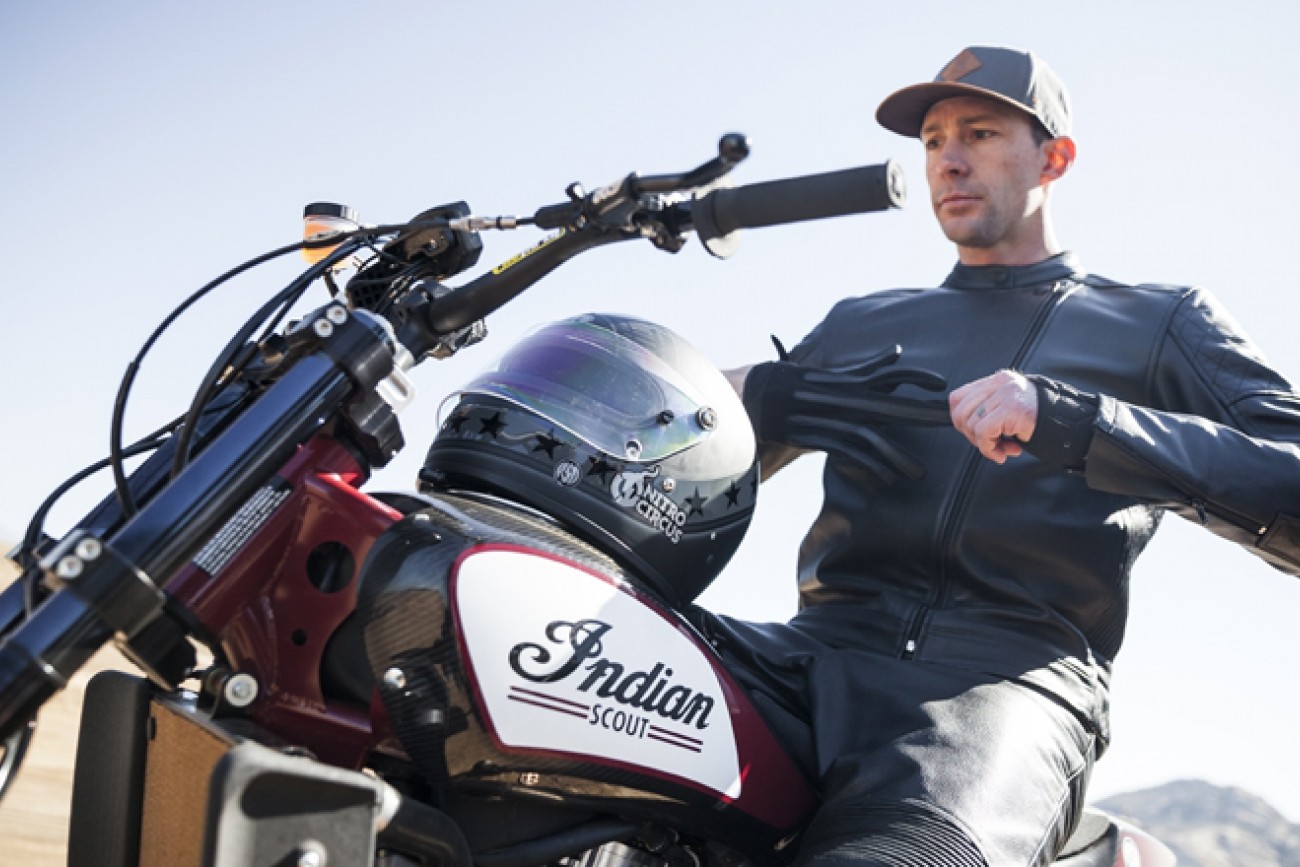 Features
Travis Pastrana To Recreate Three Iconic Evel Knievel Jumps
Travis Pastrana, the closest thing to a modern-day Evel Knievel, will pay tribute to the iconic daredevil this summer when he recreates three of Knievel's most famed jumps: jumping the length of 52-plus crushed cars, jumping 16 Greyhound buses, and the Caesars Palace fountain jump that nearly killed Knievel.
Here's the twist: Pastrana won't be performing the stunts on a dirt bike, he'll attempt the jumps on an Indian Scout FTR750. Pastrana wants to jump a motorcycle that was similar to the ones Evel used.
"It was extremely important to use a motorcycle similar to the ones Evel jumped. The Indian Scout FTR 750 is just that, a modern-day evolution of the flat track motorcycles of the past," said Pastrana. "It has the power I need and handles well, but I'm only going to have a few days to get comfortable on it, not to mention I've never jumped a V-twin before. I've got my work cut out, but we're used to going big at Nitro Circus, so we'll make it happen."
The stunts will be performed during an unprecedented three-hour live event premiering on Sunday, July 8 at 8 p.m. ET on History.
The Scout FTR750 is the bike Indian uses in the American Flat Track series. It features a 750cc 53-degree V-Twin and utilizes 43mm conventional front suspension with an adjustable Ohlins mono-shock on the rear. Introduced to the series in 2017, Indian has already racked up 14 wins and is currently leading the points with Jared Mees. Mees also won the title last year.
"We couldn't be more excited for Travis to be piloting the Scout FTR750 as he looks to make history by recreating three of Evel Knievel's most historic jumps in a single evening," said Reid Wilson, Senior Director, Marketing and Product Development for Indian Motorcycle. "Evel Knievel is truly a global icon, and we're proud to be a part of this incredible event that pays homage to his legacy in such grand fashion."
Evel Knievel's Jumps:
Caesar's Palace Jump:
1967
He broke over 40 bones
50 Crushed Cars
1973
Knievel cleared 18 car widths—a total of 51 assorted crushed cars stacked in twos and threes, side by side.
14 Greyhound Buses:
1975
Record held for 24 years