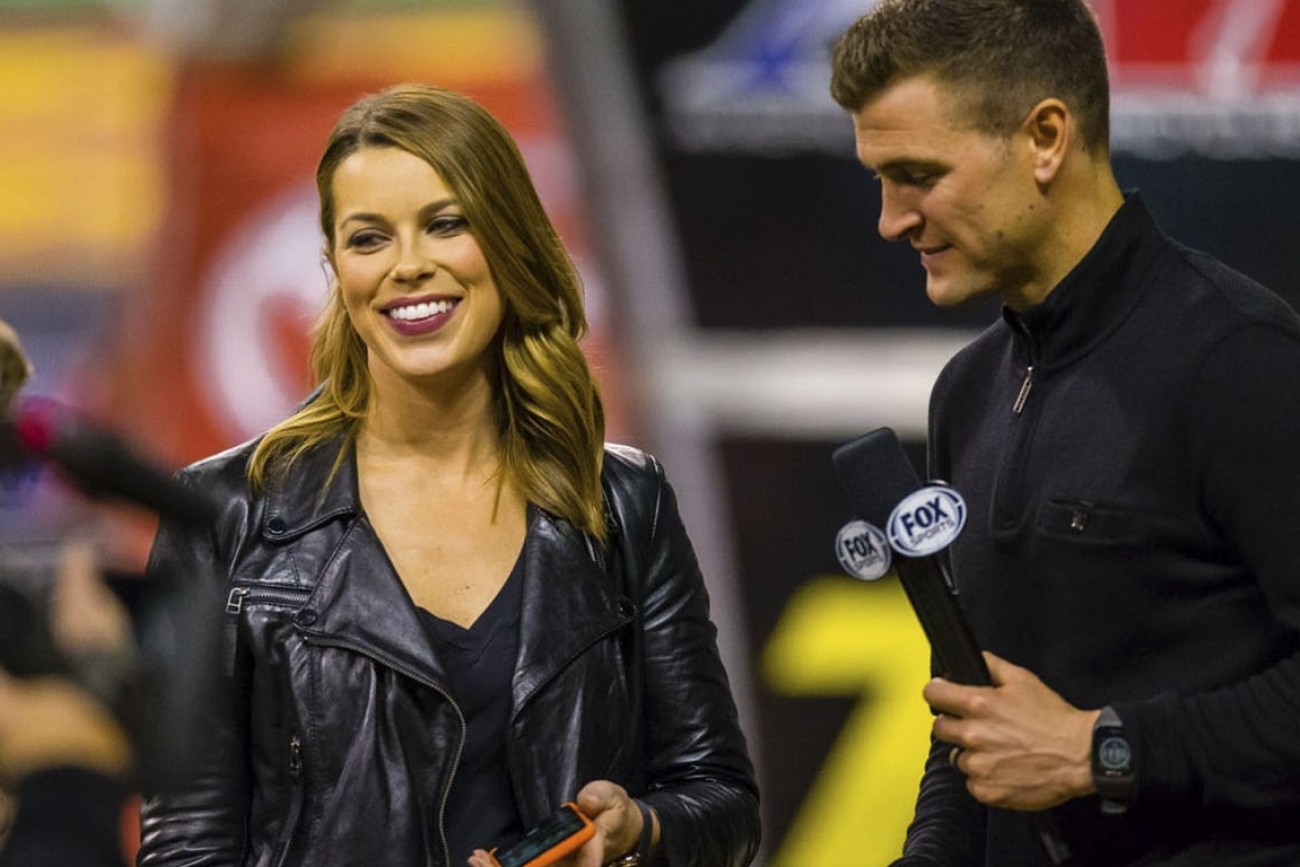 Features
Report: Jenny Taft To Join FS1 Show "Undisputed" [Update]
According to a report from Sporting News this morning, Monster Energy Supercross pit reporter Jenny Taft is poised to land the moderator/referee job on FS1's "Undisputed," replacing Joy Taylor, who has served as moderator since the show premiered on September 6, 2016. Taylor is reportedly taking the news anchor position on "The Herd with Colin Cowherd."
Taft, who played lacrosse at Boston University, joined FS1 for the network's launch in 2013. She debuted as pit reporter for Monster Energy Supercross in 2014 and has become a fan favorite.
Taft's arrival into the sport of supercross is actually a bit comedic, yet simple. "One of the talent VPs at Fox had called me into his office and he said, 'What do you know about motorcycles?' I said, 'I know Ricky Carmichael. He was really good,'" she told Racer X earlier this year.
Taft covers a lot more than supercross for the network. In 2017, she was promoted to lead college football sideline reporter for Fox/FS1. She has also covered major league baseball and women's Olympic soccer.
If Taft were to join the "embrace debate" show, hosted by Skip Bayless and Shannon Sharpe, what would it mean for her duties at supercross? We're not sure yet, but one would think it would be hard to do both.
[Update: Friday, June 8]
Taft confirmed on Twitter last night she is joining the show.