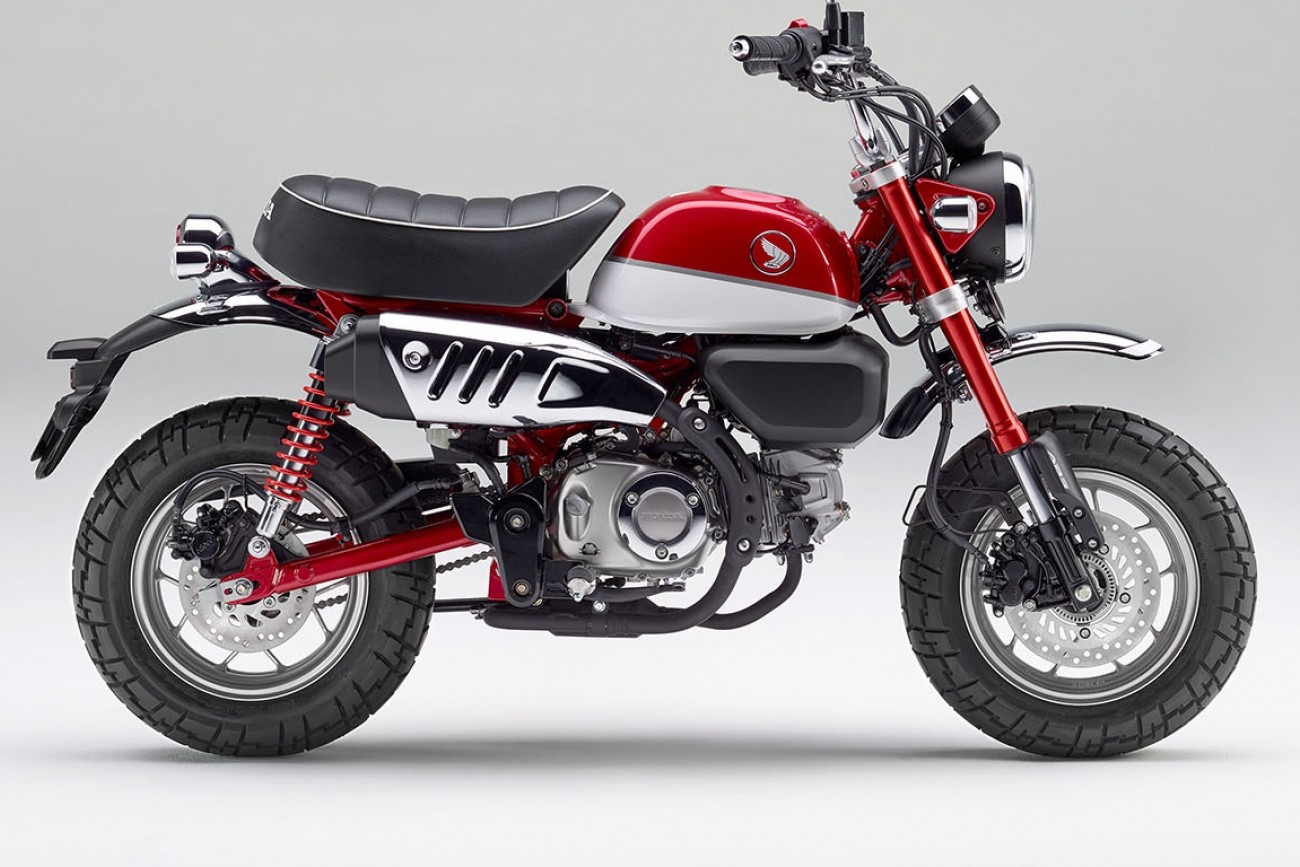 Features
Honda Is Bringing The Monkey and Super Cub To U.S. Markets
Get your wallets ready ladies and gentlemen, Honda is bringing back the iconic Monkey to U.S. markets!!!!!!!!
When Honda announced the Monkey was coming to Europeans markets, rumors started to emerge that they would also bring it to the U.S. Last night, during a welcome dinner at the Smoky Mountain Crawl rally, American Honda made it official.
The Honda Monkey was the Grom before the Grom became a thing. The iconic minibike was originally developed in 1961 as a 49cc child's plaything for Tama Tech, an amusement park in Tokyo. It proved so popular that a road version was developed. It was initially exported to America and Europe in 1963. It exploded in the 1970s; even Beatles legend John Lennon owned one. His 1969 Honda recently sold for a record-breaking £57,500 at auction.
The Monkey will retail for $3,999 ($4,199 if you want ABS) and will be available in Banana Yellow and Pearl Nebula Red. Look for it at your local dealer in October. Go here for all technical info.
Honda also announced it is bringing the Super Cub C125 ABS to the U.S. market for the first time since 1974. The Super Cub is the highest-selling motor vehicle in the world with 100 million units sold as of 2017.
Featuring classic Super Cub styling with an S-letter silhouette and step-through design, the little motorcycle has a fuel-efficient and quiet 125cc air-cooled single-cylinder engine, fuel injection, a comfortable seat, and ABS brakes.
The Super Cub won't be available until January 2019 and will retail for $3,599. Go here for technical info.