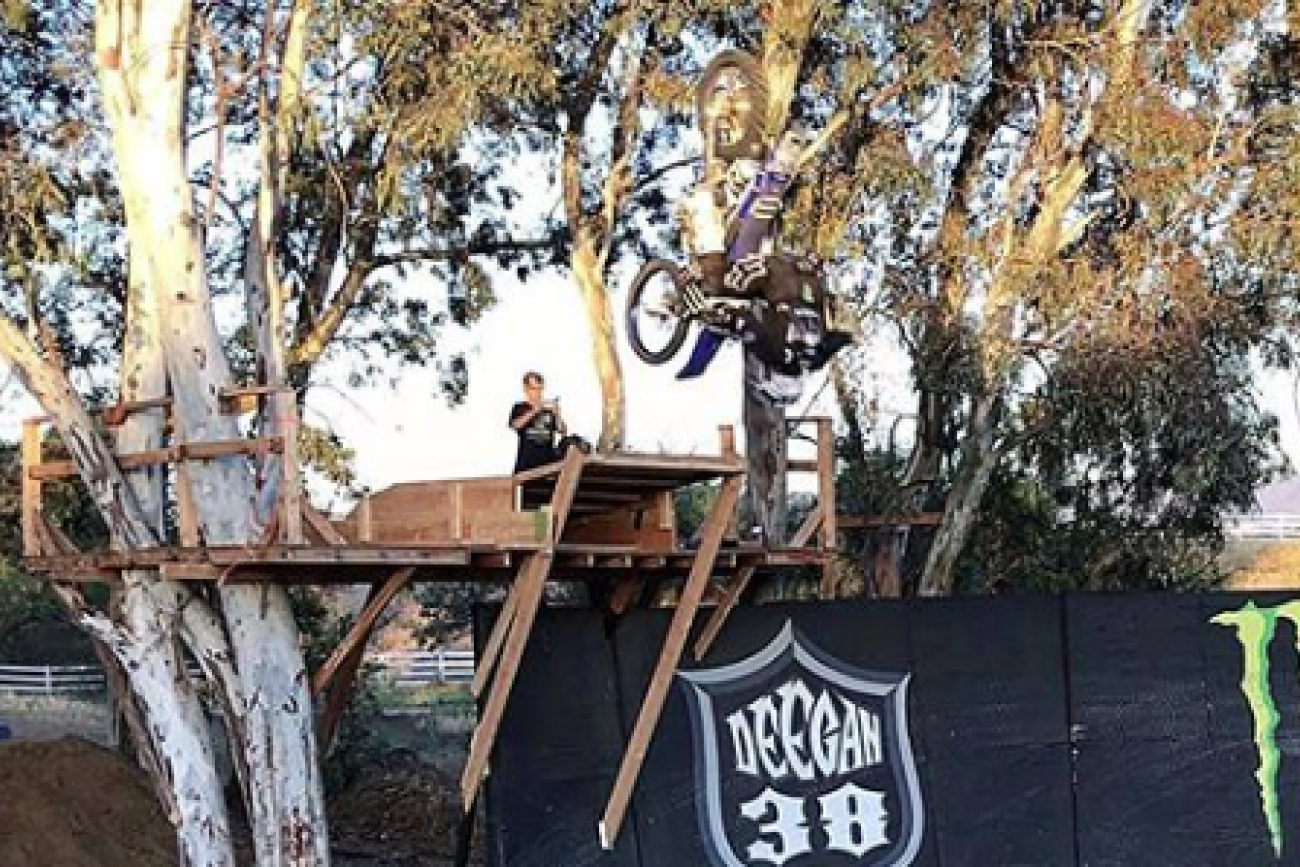 Features
Internet Feud: Axell Hodges v. Josh Hill
I literally thought this was a fake feud designed to drum up some buzz—powered by an energy drink. But the more people I talk to, the more real this seems to be. Pusha T versus Drake? Kinda.
So here's what happened. Axell "Slay" Hodges put together his edit for the ESPN X Games Real Moto competition—where riders submit videos that are then judged for a medal. Reportedly, Hodges does a gap-jump-stoppie-to-front-flip in his clip, which is pretty damned cool, but we won't actually see it until August, when ESPN reveals the clips.
Hodges put up a photo for a little preview here:
In the meantime, Josh Hill has apparently gone out and completed a similar trick, and he kinda, almost, leaked it via.... Haiden Deegan's Instagram account. Little Deegs has a big following and his dad, Brian, knows a thing or two about marketing. Not only did Hill perform the stunt at Deegan's Metal Mulisha compound (still going!) but Danger Boy Deegan then posted about 75 percent of it before then cutting the clip. Then the post was removed.
Hill posted a photo on his own Instagram with these captions:
"Gap to nose wheelie front flip. I took a trick I heard multiple people were working on. And elevated it. Also, me and my buddy's did this whole project for $300 at The Home Depot."
In another post:
"I landed a variation of a trick that's never been done before. I'm beyond proud of myself and all the people that worked their asses off to see this thru. I can't wait for everyone to see my project. Stay tuned."
Here at Exhaust, we're not really deep into the SoCal freeride/freestyle scene so there are probably many details we're leaving out, but you don't need to be an embedded reporter to read the comments on IG and see the battle brewing between Hodges and Hill. Comments (of course!) getting heated, bad language is used, etc, etc. Did Hill "steal" the trick or is this enough of a variation to be different, or, wait, is it even possible to steal a trick? Can these things be trademarked and patented?
If you're looking for clues of where this feud started, check out the Buttery Films IG with this post about Hodges. Now it appears revenge is on the mind. Great drama here!
Both riders are backed by Monster Energy, which would lead to the idea that this is just a fake feud drummed up by the marketing department, but we hear the heat is real.
Go drop some comments on the Hill or Hodges IG if you want to be part of the game!