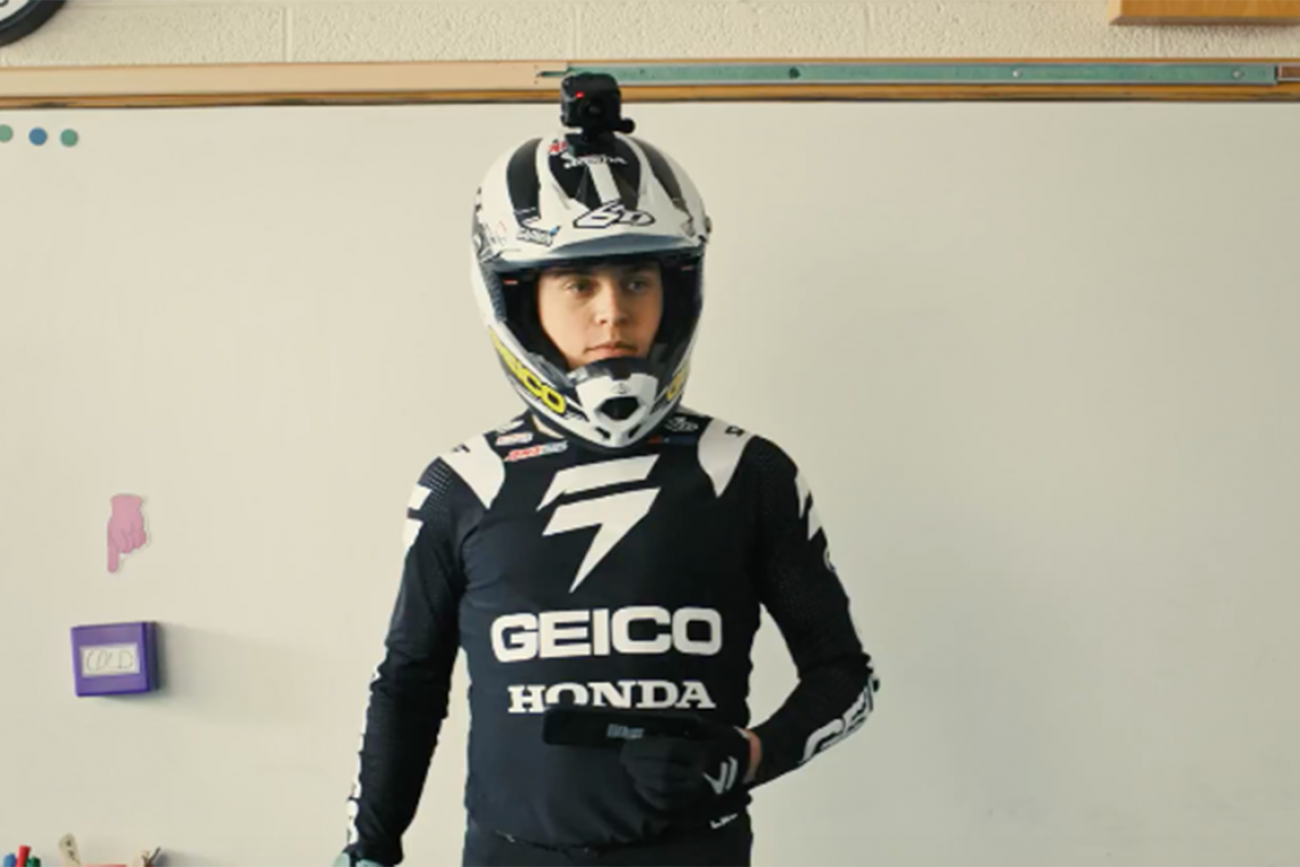 Features
Jeremy Martin Stars As A Substitute Teacher In New Garmin Commercial
Jeremy Martin as a substitute teacher? No, the two-time 250 Class Lucas Oil Pro Motocross Champion and current 250 points leader is not leaving moto. It's Martin's role in a new Garmin commercial for their VIRB 360 helmet camera.
Garmin, who has an endorsement deal with Martin, tapped the GECIO Honda rider to act as a substitute teacher in front of an unruly class of young students. With his Garmin VIRB 360, Martin is able to catch all the mischievous stuff the kids are doing.
The commercial ventures outside the box of a typical moto commercial—which is a good thing. It is funny and creative, and Martin does a good job acting.
Martin was recently on the PulpMX Show where he talked about shooting the commercial.
"I was pretty nervous about it," he said on the show. "I did it after Salt Lake City Supercross, and we filmed it at a school. We filmed from 8 a.m. until 7 p.m.—for a 30-second commercial. It turned out pretty good and everyone has been pretty positive about it."
Check it out: