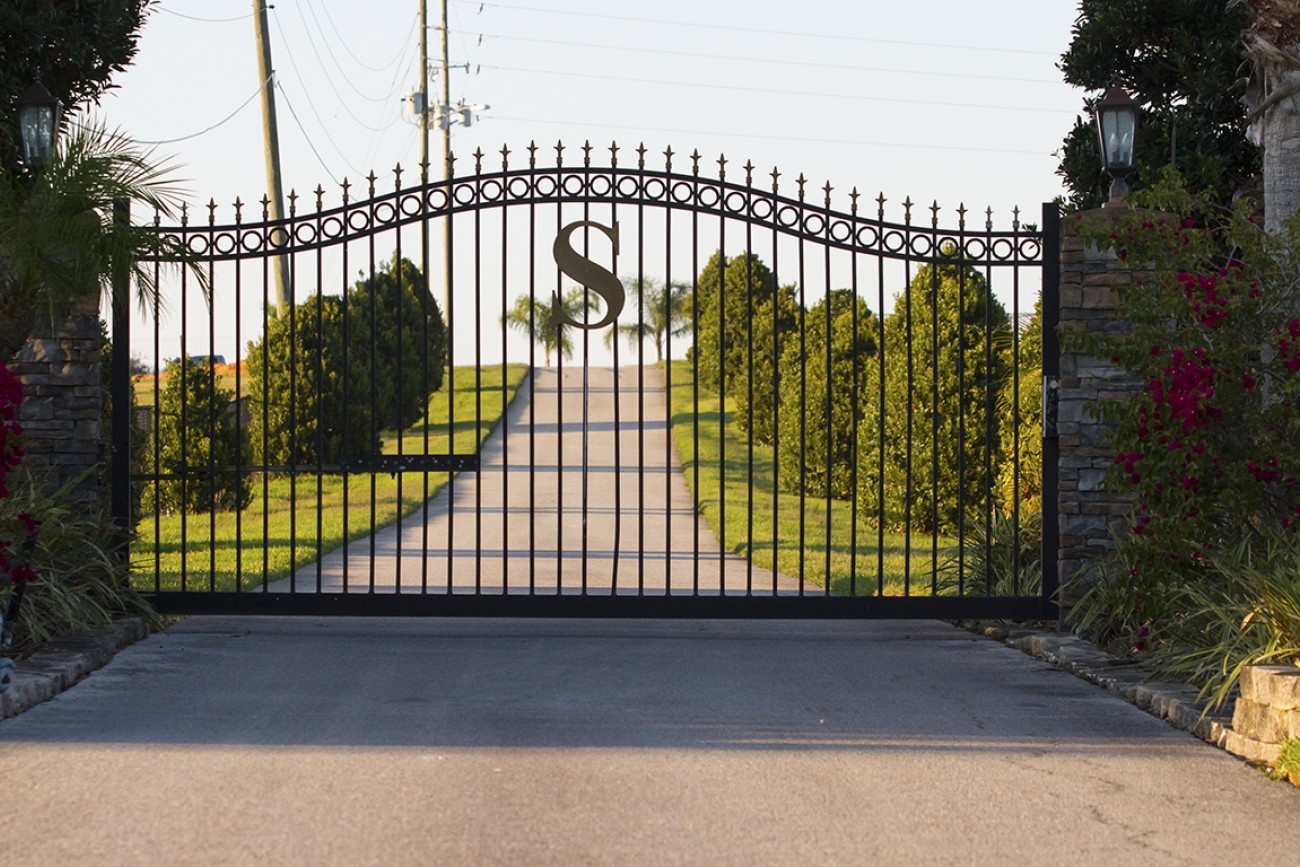 Features
Chad Reed Went Riding At The Stewart Compound And About Broke The Internet
There are plenty of bad things that have happened with the advent of social media. Everyone has a voice, trolls lurk everywhere, and let's face it, nobody cares what you had for dinner.
But it's not all bad. Sharing photos of family and friends, dogs doing funny things, social injustices getting some publicity, and Chad Reed riding at James Stewart's house are all examples of good things.
Wait, what? Yeah, the two main rivals of the sport for many years, the two riders who have hated each other and raced hard for titles for years, remember them?
At some point, James said on the PulpMX Show that he was fine with Chad and would even buy him a white chocolate mocha at Starbucks one day. Then Atlanta 2011 happened, like, three weeks later and the war was back on.
Well, the internet almost broke the other day when Reed posted a photo of him riding at the Stewart Compound. Not with James, of course, but with his younger brother Malcolm. This is like Apollo showing up to train with Rocky… or, well, Rocky's brother, anyway.
Malcolm and I had a brief text exchange but he never replied back after the cat photo, so I don't know his thoughts exactly.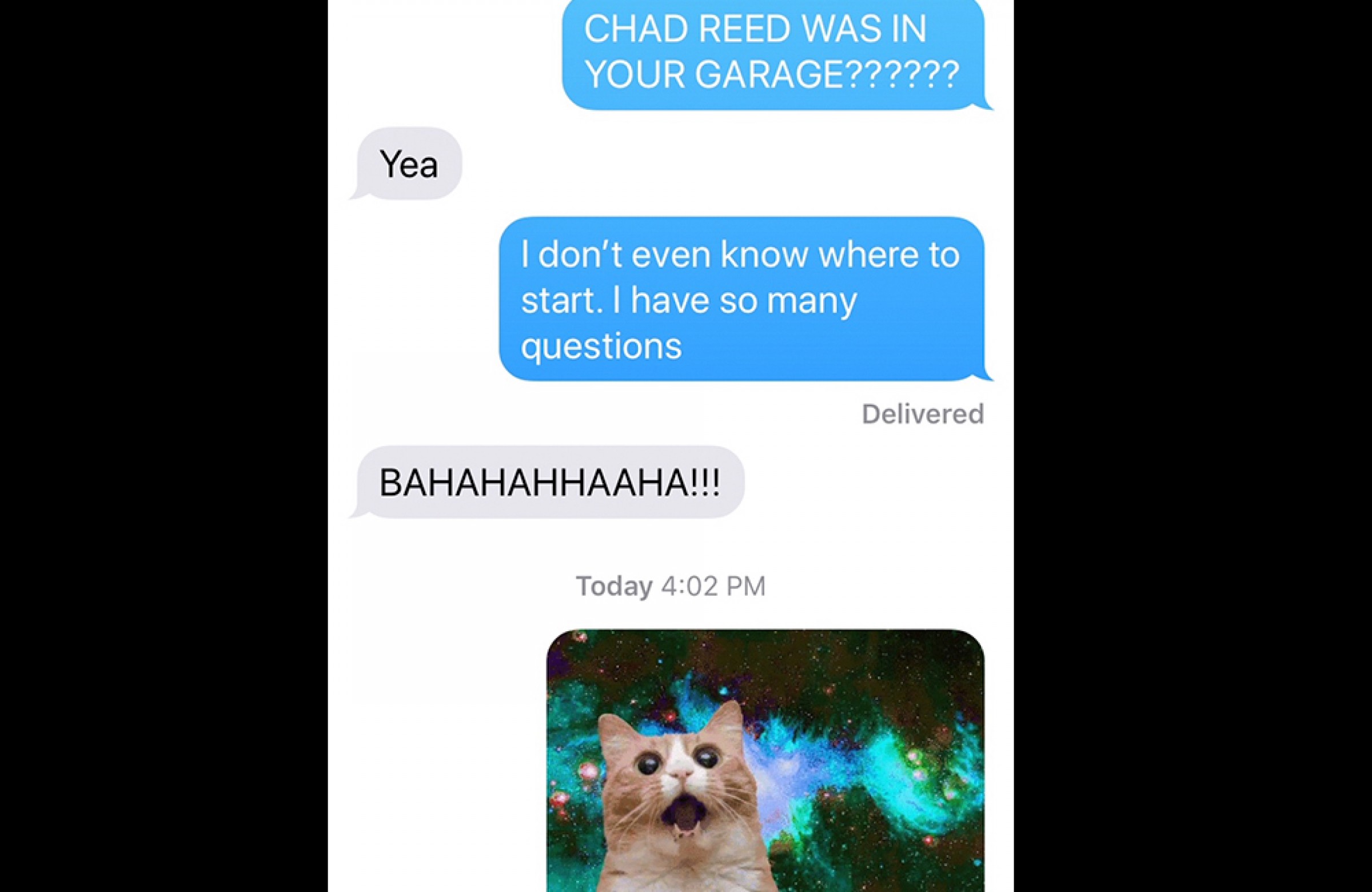 Earlier this year when Reed set the all-time SX main event start list, I asked Malcolm about Reed.
"Chad's awesome. When he did race James, that had nothing to do with me. At the end of the day, of course [I was mad at him at times]. Chad's a hell of a racer. Any time both of them two were going back and forth at each other, of course I wanted James to win, but at the end of the day, Chad's still cool.
"Believe it or not, I rode at his house last year and I threw up an Instagram post and people were like, Oh my god," he continued. "It was like, let it go. The past is the past. Moving on. Chad can come around to our house if he wanted to. He's more than welcome. All that drama is definitely way in the past. Huge shout-out to Chad. That's awesome. One hell of a guy. I hope I'm as good of a man as he is."
Reed's always been pretty cool about letting people ride with him at his compound, so I suppose Malcolm and his father were repaying that favor. I know that when James was racing, the place was a bit more off-limits, but earlier this year, the TPJ team was allowed out there. Just privateers everywhere running roughshod over the place! One thing for sure, the Stewart Compound is a pretty sweet place to ride your dirt bike.
But still, Chad, you were in the garage where the man that rode out there for years thought about nothing but beating you. And probably a few four-letter words directed at you in there, at that. What was that like?
"I have to admit, I was a little nervous," Reed told me when I asked him about it. "I had fun, though, and it never felt weird once. Big James [Stewart] and Malcolm were awesome to me."
Oh, what I would have done to read Reed's mind as he drove into the place where "S" logo is right on the metal gate that guards it. That would've been a trip.
I always had what I thought was a good relationship with James, but he was pretty guarded and didn't let a lot of people in. His exile from the sport now pretty much suits him perfectly, actually. He didn't have a lot of friends among other riders, and I don't think he cared, either. I hope he's doing well and enjoying being a dad, and I really hope he's not bitter at the sport for the end of his career—although I suspect that might be the case. That, though, is another story for another day.
Malcolm is a different story. He's outgoing, he laughs a lot, he's friendly with pretty much all the other riders, and is very approachable. I don't think there are many in the pits who DON'T like Mookie. He's a good dude that I always find entertaining to talk to because he doesn't take anything that seriously. Some of his critics point to that as the reason why he hasn't reached the heights his brother did, but whatever, I sure like "Funny" Mookie a lot.
So, it's not surprising that Malcolm would let Chad ride at the place, but to see the #22 Husqvarna in the enemy's lair is still a bit of a shock to the senses. Of course, Chad and Malcolm both played it off and I'm sure they had fun riding together. Just a couple of SX-only buddies riding motocross in Florida. In July.
What's next, Donald Trump as President?