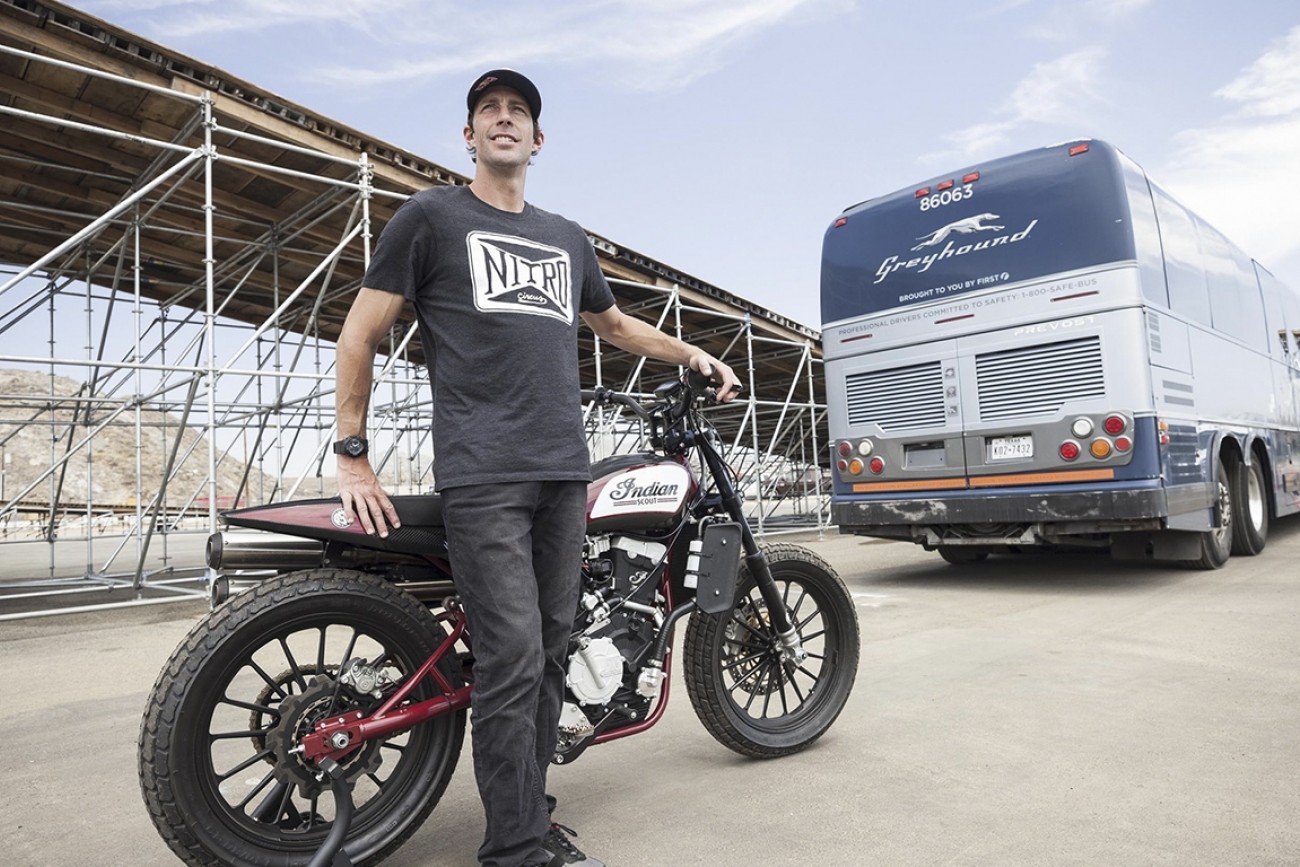 Features
Travis Pastrana Is Bananas
In the lead up to his new film, Action Figures 2, which is being released today (you can pick it up on Sony Crackle) Pastrana put some insane clips on his Instagram.
"Double Back Flip 360. Double Quark 1080. Ausi Roll.. call it what you will. I call it hard as sh*t and 10 years in the making," he wrote in part.
Pastrana recently told Racer X that he may be soon stepping away from films, and if that's true, what a way to go out.
What about for you? Any new record-setting jumps?
I did a double backflip, full twist 75 feet off the ground. I somehow landed it the first time. I actually hit so hard I shit myself. They changed the bars on the bike and I kind of got my thoughts together. They were like, "Do you want to go change your pants?" I'm like, "Dude, if I go up again, I will never come back and try this trick again." So, as it goes, this film was my last film in action sports where I put myself out there. It's kind of my tribute to a dying breed of stuntmen, if you will, and just how the world has kind of gone in that way. So this is the film that's the most of me of any film that we've done. We've put everything out there, and I'm definitely stoked on it!
Wow, that's a pretty big statement from you! Are you saying you're basically stepping away from what you've been doing? Or are you just going to back it down?
Well, I've got another two years of contracts to honor and represent. But we are definitely slowing some of it down for me. I'll ride dirt bikes until the day I die. I will drive cars, and hopefully continue racing cars, depending on what my girls want to get into and stuff like that in the future. But this was my last film that I was in action sports that I'm in charge of, especially with what happened with Phil. We have even been talking about maybe selling the house. I've put every dime I've ever made back into building ramps and landings and airbags and everything that goes along with it. I've spent every dime I've ever made into stuff that will potentially hurt my friends or kill the next generation. I don't completely agree with that. I feel like it's helped a lot of people and helped kids kind of chase their dreams, but it depends on where your perspective is, I guess.
Pastranaland will still probably be there, and hopefully go to someone that will have fun with it, but definitely not building any more "world's first" stuff. Nitro will continue, for sure. I'm just an athlete there. There's still guys that are going to be pushing the limits on everything. Definitely for me, this was my end of pushing the sport. I'll just be sitting back there admiring the people that are. Honestly, this year will probably be my biggest year in action sports. There's an announcement coming—I've had a couple setbacks, but it should be coming here in the next month or two. It's going to be rad. Pretty much this is my last year, year-and-a-half out there. We'll see, though!