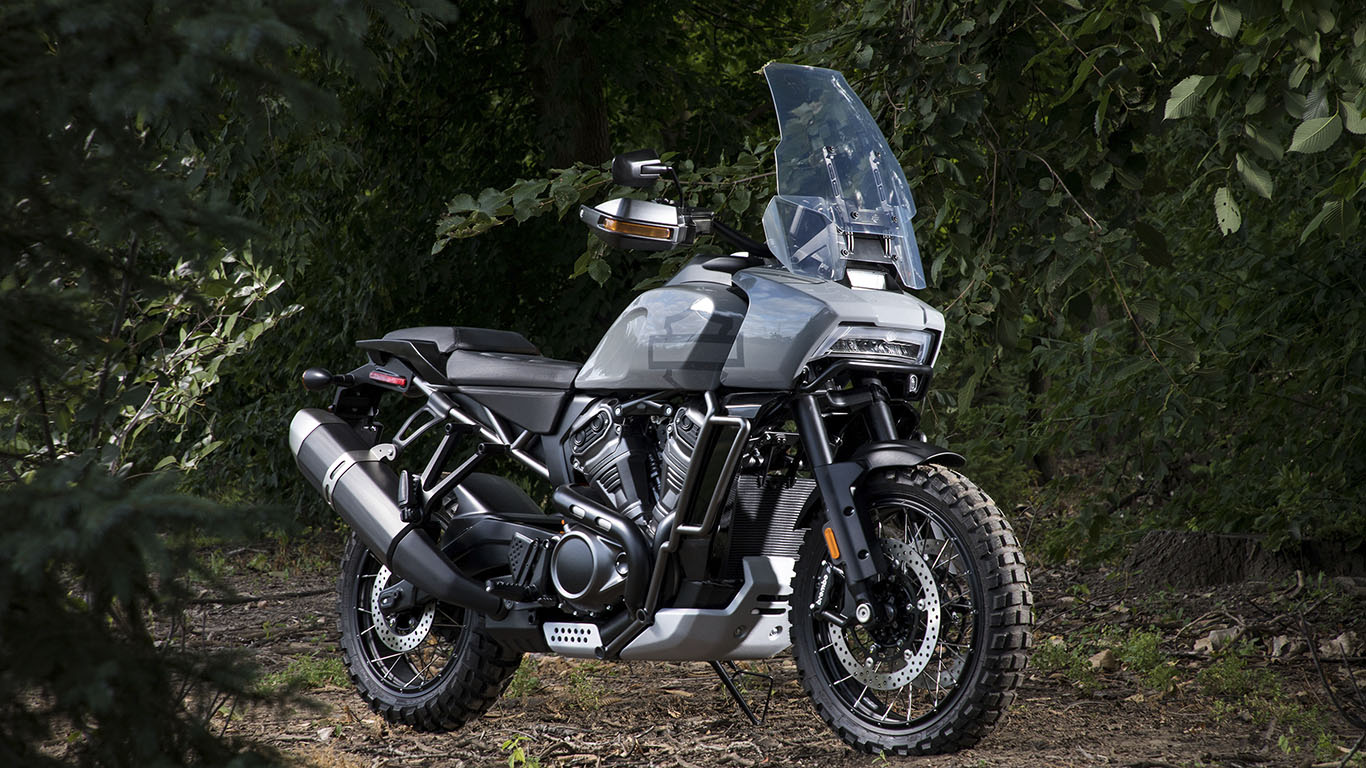 Features
Harley-Davidson Is Releasing An Adventure Touring Motorcycle In 2020
Harley-Davidson is getting into the adventure bike market. Yes, you read that right. The brand made some huge announcements this morning about their "More Roads to Harley-Davidson" grown plan through 2020.
Harley is trying to get into the middleweight platform (500cc to 1250cc) and announced today they will release the company's first Adventure Touring motorcycle, dubbed the Pan America, in 2020. There aren't many details about the bike, but it will be a 1250cc custom model, according to the company.
Harley also announced it will release a 975cc Streetfighter model in 2020.
Hoping to capitalize on an emerging Asian market, Harley is also developing more accessible, small-displacement (250cc to 500cc) models. No release date was announced.
"The bold actions we are announcing today leverage Harley-Davidson's vast capabilities and competitive firepower—our excellence in product development and manufacturing, the global appeal of the brand and of course, our great dealer network," said Matt Levatich, president and chief executive officer, Harley-Davidson, Inc. "Alongside our existing loyal riders, we will lead the next revolution of two-wheeled freedom to inspire future riders who have yet to even think about the thrill of riding."
Check out some of the new models below.