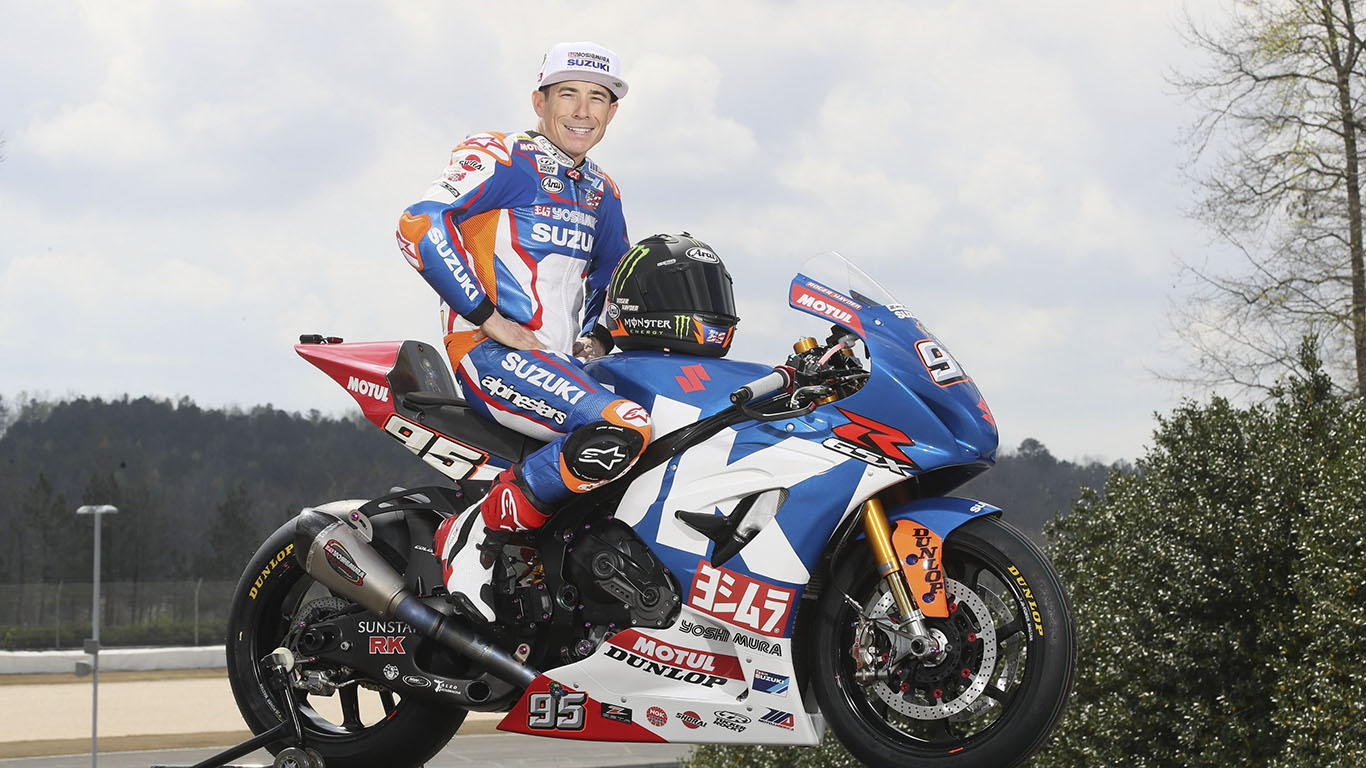 Features
Roger Hayden Will Retire At End Of 2018 Season
Roger Hayden, the youngest of the world-famous Hayden brothers, today announced his intentions to retire from professional racing at the end of the 2018 season.
"This is not something I've decided lightly," Roger explained in a Suzuki press release. "I've been thinking about this for a while. I've been going to races on the weekends since I was nine and I just thought it was the right time to move on to the next chapter in my life. I want to spend more time with my wife and maybe do some traveling and start a family at some point soon.
"Yoshimura and Suzuki have felt like a family to me. Don [Sakakura] and Pat [Alexander] are more like friends to me than a boss. We talk about life, sports, you name it, and it's just been a pleasure to be part of the team. I've had some of my greatest success with Yoshimura Suzuki, and the entire team has always worked hard at giving me great motorcycles to race. I would like to stay involved in racing in some way. I enjoy working with the young riders coming up, and we'll see what the future holds."
Growing up in Owensboro, Kentucky, Roger comes from a huge racing family. His mother and father (Rose and Earl) both raced, as did his sisters Kathleen and Jenny. Of course, you're probably familiar with his older brothers—Tommy and Nicky. Nicky, the 2006 MotoGP World Champion, tragically lost his life on May 22, 2017, due to injuries sustained in a cycling accident in Italy.
Like his brothers, Roger grew up racing flat track and road racing. In 2006, he was named AMA Superbike Rookie of the Year. The following year, he won the AMA Supersport Championship.
Roger joined Yoshimura Suzuki in 2014 and still rides for the team. He is currently ninth in the Motul Superbike standings in MotoAmerica. Roger spent much of his career with Suzuki and has earned seven wins in MotoAmerica/AMA Superbike.
"We are honored to have Roger as part of the Suzuki racing family," Suzuki race support manager, Pat Alexander. said. "He set a standard of excellence and hard work throughout his career, and he's been a great asset for Suzuki. We hope to continue working with Roger into the future."
Yoshimura Suzuki Racing's president Don Sakakura said, "The Yoshimura Suzuki Factory Racing Team has been privileged the past four-and-a-half seasons to work alongside Roger. Our team has evolved over the years as a result of Roger's competitive dedication and his racing sprit. Twenty seasons of professional road racing is an impressive accomplishment. Equally, I respect Roger for his integrity and his core family values; We've all enjoyed the company of the Hayden family for countless years. We all wish Roger the very best as he transitions to his next phase in life. Thanks for the amazing memories, Roger!"