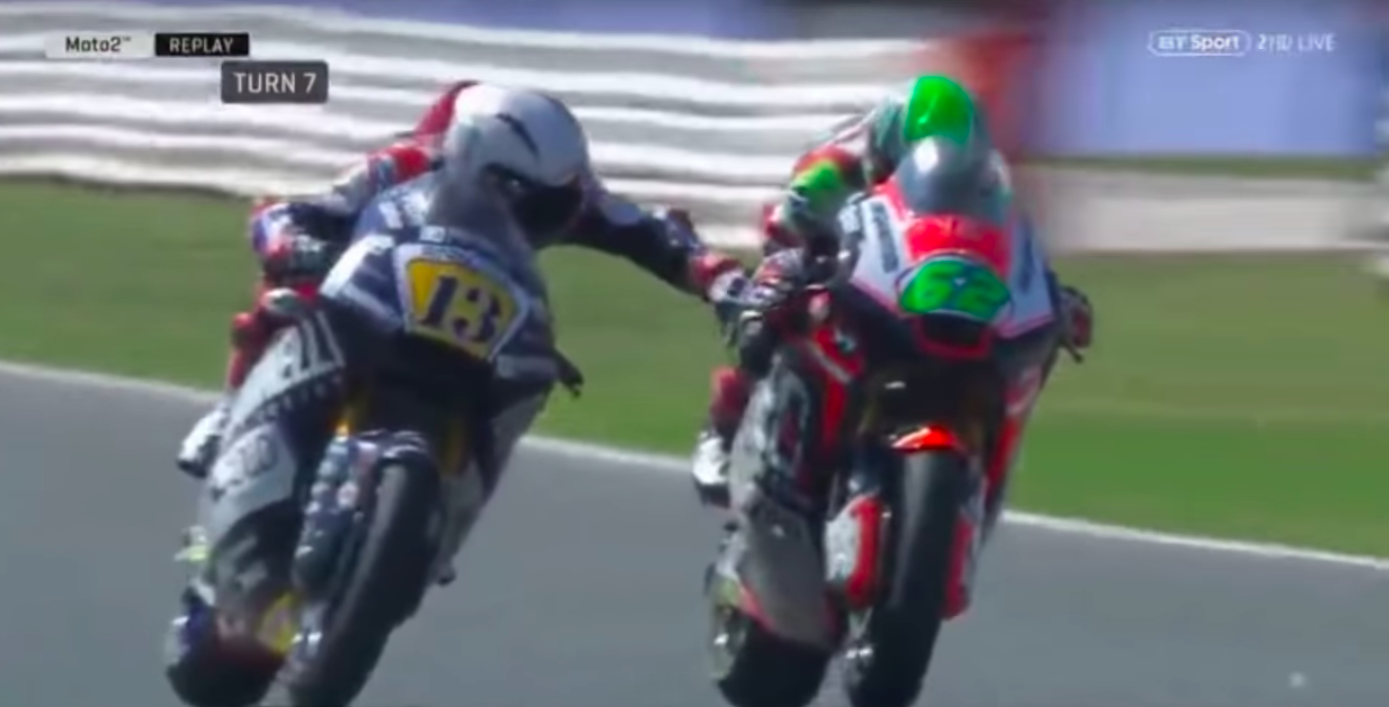 Features
Video: Moto2 Rider Grabs Front Brake Of Competitor
Today at the San Marino Grand Prix, Moto2 rider Romano Fenati was black-flagged for grabbing the front brake of fellow rider Stefano Manzi.
According to reporter Simon Patterson, the move was apparently in retaliation to Manzi putting Fenati into the gravel earlier in the race.
Fenati has been black flagged. Manzi put him into the gravel earlier in the race - and Fenati got his revenge for grabbing Manzi's brake on the main straight... #SanMarinoGP

— Simon Patterson (@denkmit) September 9, 2018
Here is more from AutoSport:
Fenati's actions appeared to come in retribution for Manzi's bungled attempt to overtake his compatriot a few laps prior at the hairpin-like Turn 14.
The pair had made contact in the fight for 12th as Manzi steamed down the inside, and both ran off track, losing several positions and dropping out of the points.
They remained together on track before Manzi crashed out at Turn 10, but Fenati, who is a Moto2 rookie this year aboard a Marinelli Snipers-run Kalex bike, was soon black-flagged for "irresponsible riding".
This is the dirtiest move I've seen in motorcycle racing in quite some time. Surly a big suspension is in order for Fenati.
[Update]
Fenati has been suspended two races, per MotoGP.