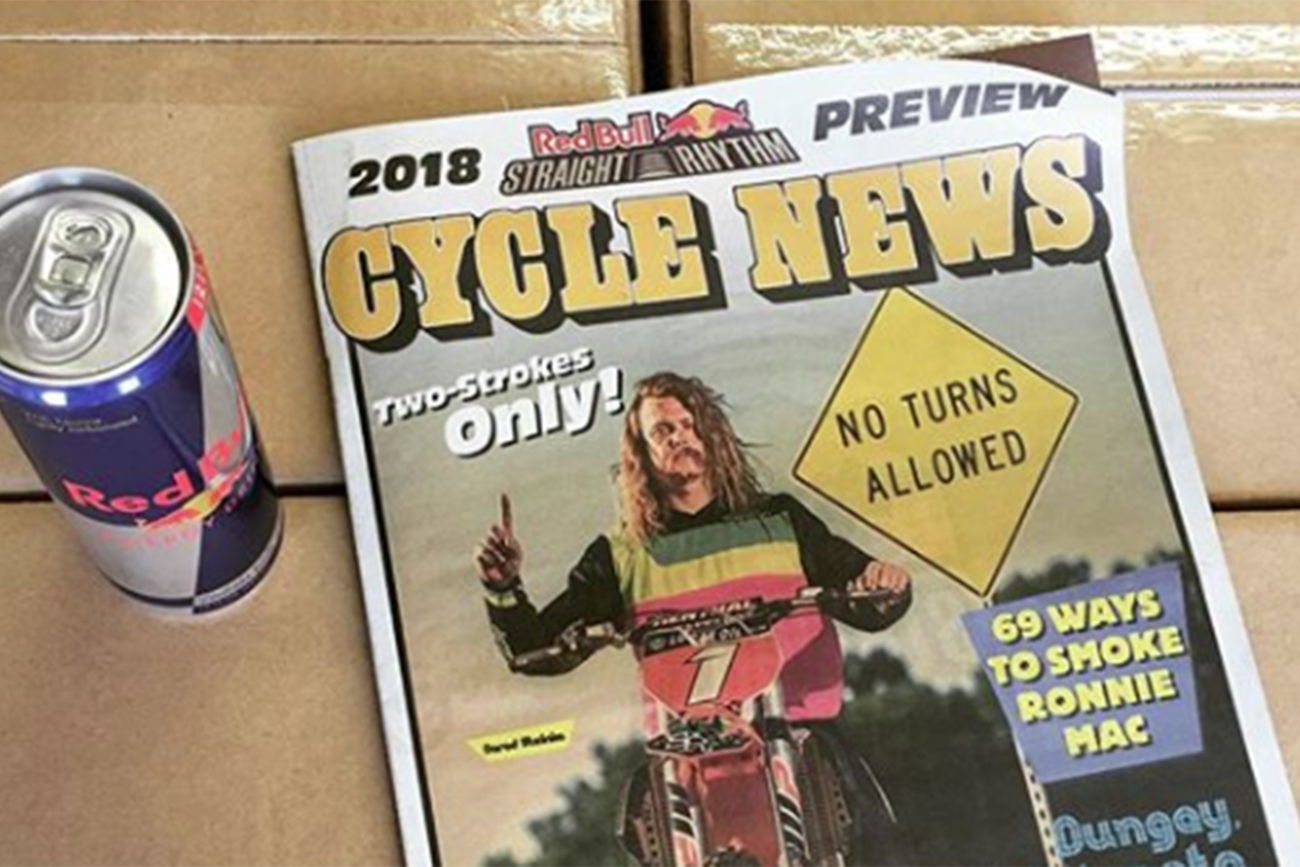 Features
Cycle News Releasing Special Print Edition With Stank Dog On The Cover
For the first time since their September 2010 issue, Cycle News is releasing a print edition.
The bible of the early years of the sport, Cycle News went to a digital-only offering beginning with their February 2011 issue. This month, they are taking it back to the '90s with a special Red Bull Straight Rhythm edition.
And, guess who is on the cover? Stank Dog of course!
This is all kinds of bad-ass.
Cycle News said on Instagram that the issue will be available at SoCal motorcycle dealerships and shops soon.