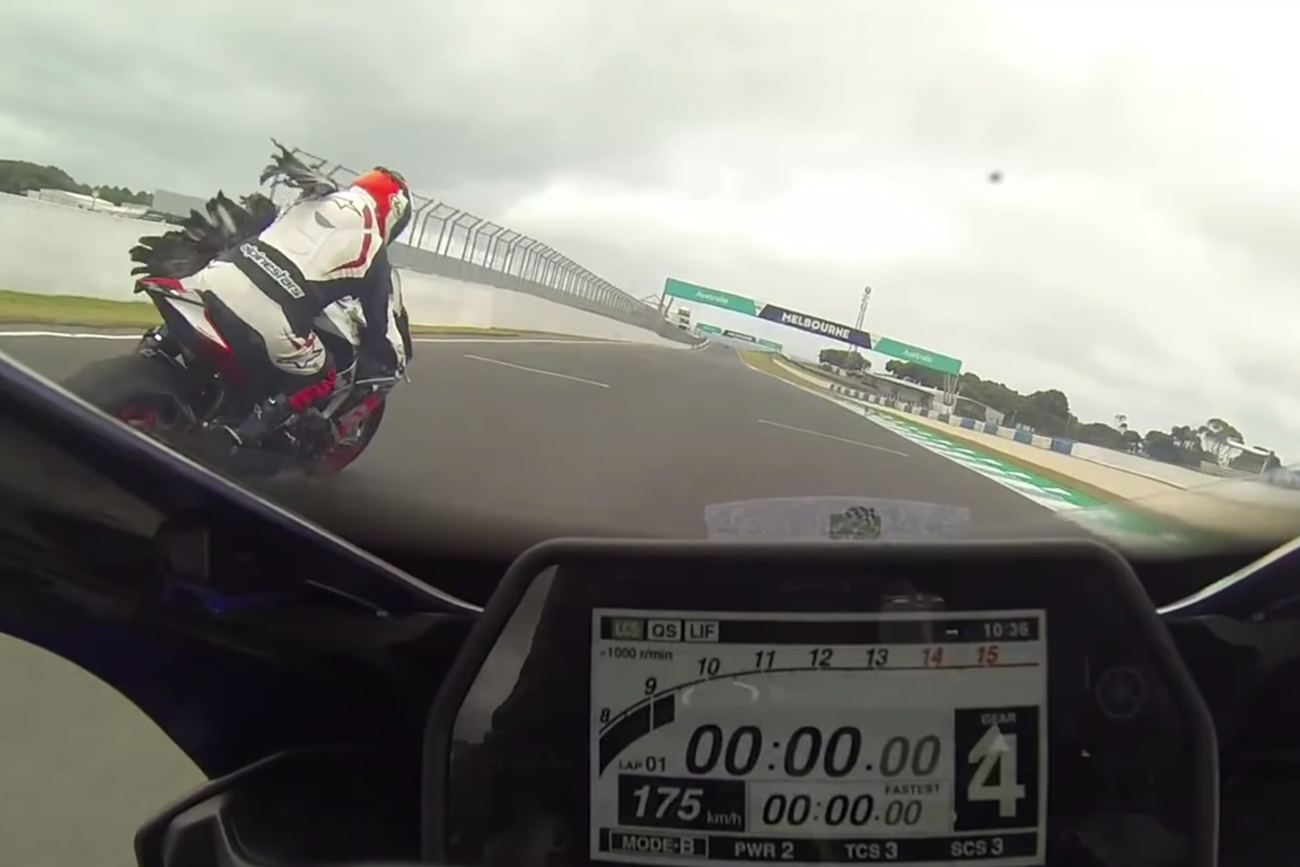 Features
Watch: Goose Takes Out Motorcyclist
Phillip Island is a beautiful road racing circuit in Australia that hosts the Australian Grand Prix every year. In fact, MotoGP was there last weekend and featured one of the craziest finishes you'll ever see in racing.
The course is also near the ocean, so from time to time you'll see a seagull on the track—including the time Andrea Iannone smacked one at the 2015 Grand Prix.
Apparently, seagulls are not the only bird interfering with riders. Revzilla posted this video of a track day at Phillip Island, where a goose nails a rider and in turn makes him swerve into the rider behind him, sending him to the ground. Somehow, the rider the goose attacked was able to stay upright. Seems like they have a lot of practice.