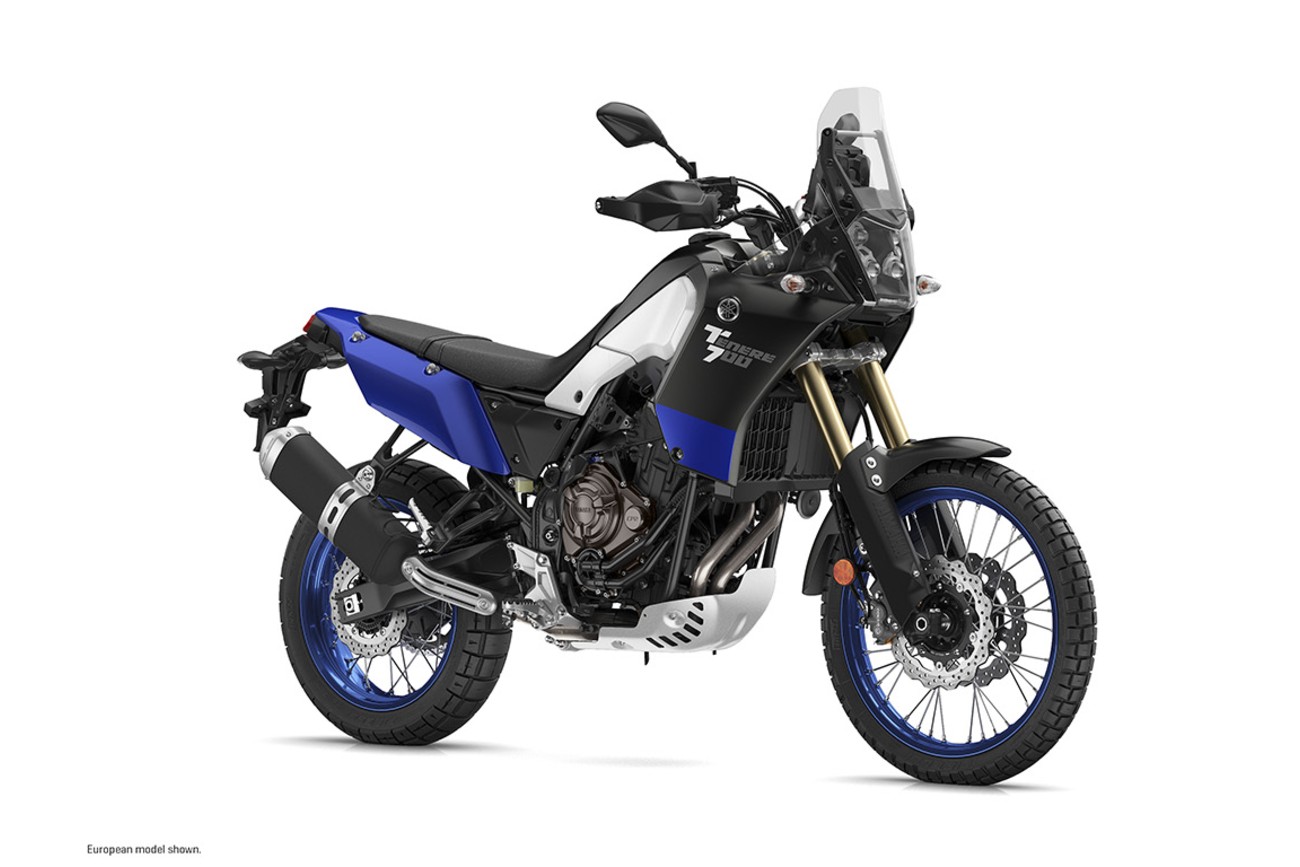 Features
Mid-Size Adventure Bikes Are Hot, So A New Yamaha Mid-Sized Adventure Bike Is Coming.... Soonish
It's easy to tell when a market segment is about to burst—manufacturer's start either A) slapping together models with parts-bin engineering to fill the gap or B) get awesome new products on the drawing board, and then tease and tease until the real production model will come out. Sometimes the tease goes on for two or three years, which can seem like an enormous wait, but that's actually fairly quick for bike development.
But when a segment is blowing up, you've got to let the world know you're gonna get your hat in that ring. So this is how we know the mid-sized adventure market is about to burst. Yamaha is teasing a 2020 model for the U.S. right now. Today's Yamaha PR says the "Ténéré 700 is scheduled to arrive at U.S. dealerships in the second half of 2020." So could be two years from now.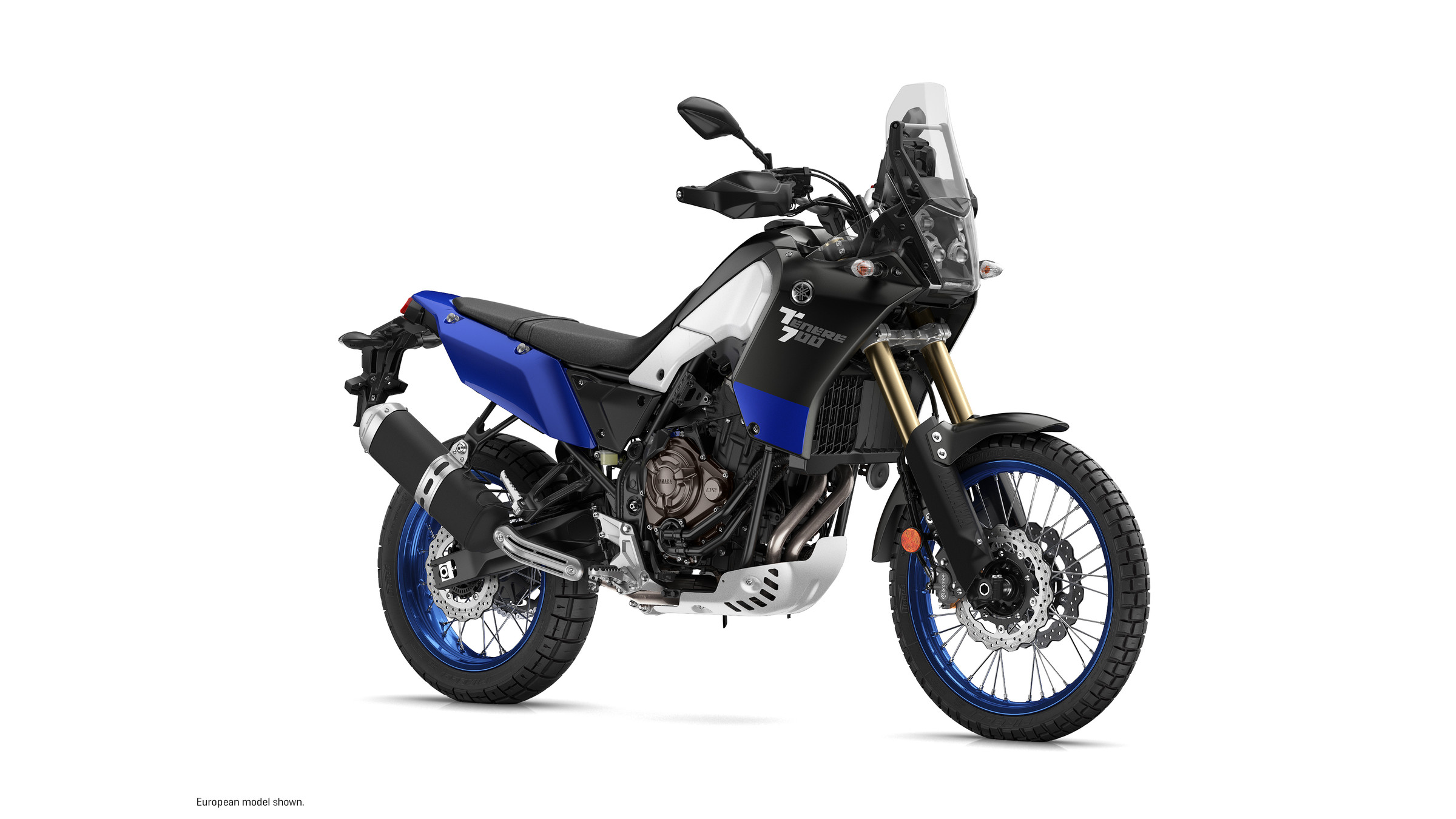 Oh, they're not alone. KTM already has a strong adventure line but the mid-sized market is a must-do, so they debuted a 790 concept a year ago at the EICMA show in Europe. Since then we've seen prototypes and such, but the real production machine is supposed to be unveiled at this year's EICMA show, possibly tomorrow, but that doesn't mean it will be at dealerships next week. Everyone is rushing to get into this segment, which is essentially smaller/lighter more dirt-oriented machines that the big 1000cc-plus adventure bikes.
Yamaha also showed off this video of the new Ténéré 700, which only wets the appetite more because the bike looks cool and production ready!
Yamaha has been showing the Ténéré 700 for a while, first with the T7 concept in 2016, then a series of videos with the bike being tested around the world.
As for the production machine, Yamaha's press release says the bike will feature the CP2 689cc parallel-twin engine, which is proven in other Yamaha products but will be carefully tuned for this bike. The real key is trying to provide and lightweight and compact enough chassis and body to really engage in off-road work.
Here's Yamaha's PR:
New lightweight, double cradle tubular steel frame
During the development of the Ténéré 700, one of the key goals was to achieve a slim, agile and light feeling chassis that would be equally suited to both road and off-road riding. To satisfy these requirements, Yamaha's designers have developed an all-new lightweight double cradle tubular steel frame that combines low weight with immense strength, making it ideally suited to a variety of riding conditions. Featuring a compact 1,590mm wheelbase and a slim body, this rugged chassis delivers responsive handling characteristics, and with 240mm of ground clearance, the Ténéré 700 is designed to help its rider conquer the roughest terrain.
Slim, compact and ergonomic body and seat
The ability of a rider to shift their weight and position on the bike is crucial for maintaining full control in off-road riding situations, so the Ténéré 700 is equipped with a flat seat and slim body that allows maximum rider agility. The compact bodywork and narrow fuel tank also enable the rider to grip the tank with their knees whether sitting or standing, giving added confidence and control in every situation, whether riding on dirt or asphalt.
There's little doubt why these adventure bikes are so popular (or will be when they arrive). For the right demographic that has the money, these are the perfect bikes. There's not as intense in the dirt as a full moto bike, they're not as intense on the street as a sportbike. But they still deliver a lot of fun and also some practicality—you could legit commute on one of these, which would be sweet. It's kind of the perfect all-arounder, and there's something to be said for that.
Something like "Get this production line started, ASAP!"