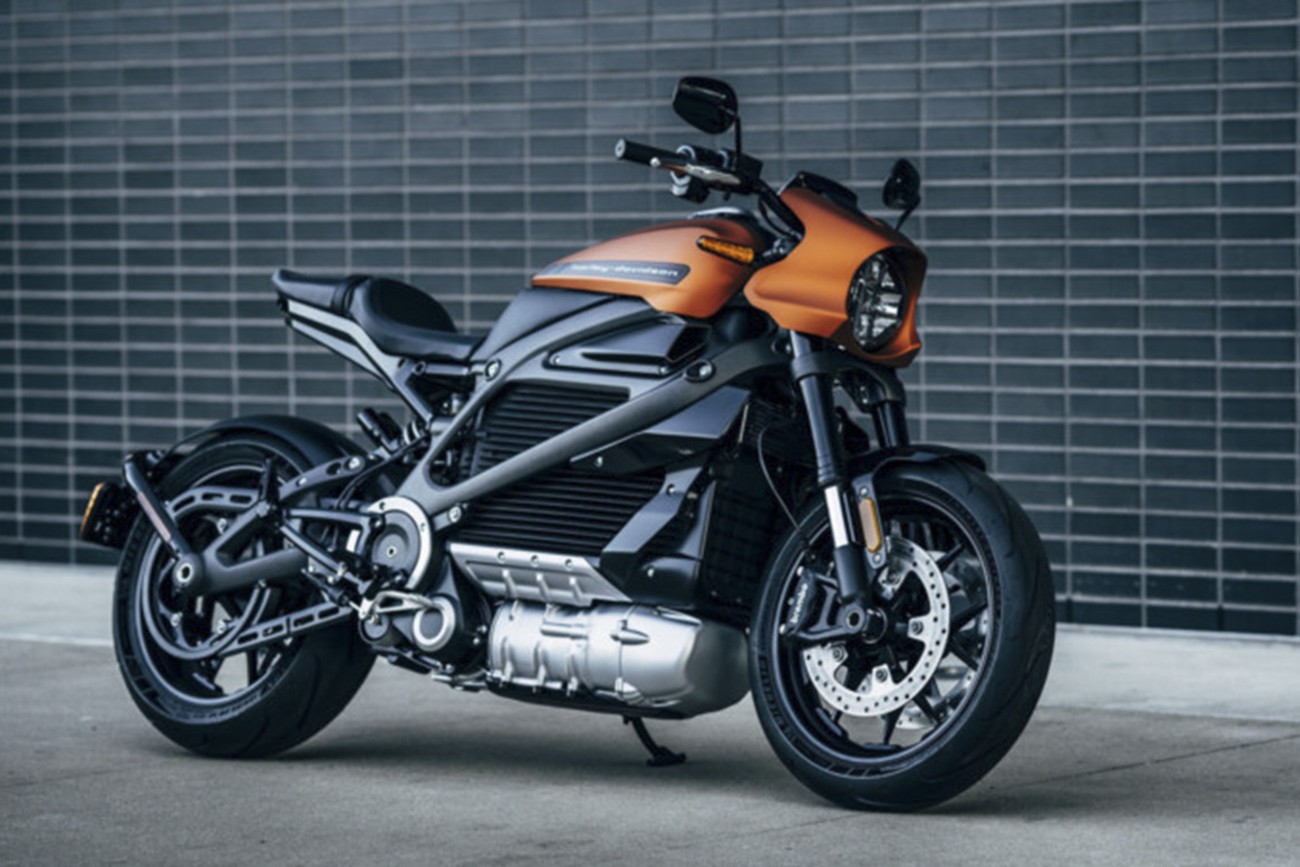 Features
Harley-Davidson Releases More Details On LiveWire, Its Electric Motorcycle
A lot of electric motorcycle news is coming out of the EICMA show in Milan today. Both KTM and Husqvarna announced 50cc-sized electric dirt bikes, and we finally get a better look at Harley-Davidson's electric motorcycle, LiveWire.
Harley has released more information regarding their electric debut, which began back in 2014 as a prototype, and will be released sometime in 2019. A specific release date has not been announced—nor has pricing. In a press release, Harley said it "intends to be the world leader in the electrification of motorcycles, and is aggressively, but wisely, investing in electric vehicle technology" and that they expect to deliver a "full portfolio of electric motorcycles by 2022."
Harley said further details regarding pricing and pre-order process will be released in January 2019. For now, here is what they provided in the press release about power, chassis, technology, and style.
Chassis
Powertrain performance is maximized by a chassis designed to deliver nimble, agile handling for confident control on urban streets and a thrilling ride on curving backroads. Combining the powertrain as a stressed member within the aluminum frame to increase rigidity, the LiveWire features premium high-performance fully adjustable Showa® suspension. The Showa® BFRC-lite® (Balanced Free Rear Cushion-lite) mono-shock rear suspension is complimented by Showa SFF-BP® (Separate Function Fork-Big Piston®) up front, balanced to match the performance and adjustability of the rear shock and deliver exceptional low-speed damping control – ideal for composed control in typical urban riding conditions.
To improve the control and performance of the motorcycle further LiveWire is fitted with Brembo Monoblock front brake calipers gripping dual 300 mm-diameter discs to deliver outstanding power with a crisp feel for confident braking performance. Confidence when riding is boosted with cornering-enhanced Anti-lock Braking System (ABS) and Traction Control System (TCS) – both of which are standard features on the LiveWire model – and co-branded H-D/Michelin Scorcher tires (180mm rear/120mm front). The rider can also tailor the performance of LiveWire with seven selectable riding modes – four of which are set as standard from the factory and a further three modes that can be defined by the user.
Technology
A color touch screen TFT display (thin-film-transistor, a type of liquid-crystal display noted for high image quality and contrast) located above the handlebar offers the rider a wide range of information on a screen that's bright and easy to read. The display unit is tilt-adjustable to afford most riders a perfect viewing angle. The TFT screen also allows the rider to access the interface for Bluetooth connectivity, navigation, music and more.
The LiveWire motorcycle features a RESS (Rechargeable Energy Storage System, or the main battery) composed of lithium-ion cells surrounded by a finned, cast-aluminum housing. The LiveWire motorcycle is also equipped with a small 12-volt lithium-ion battery that powers the lights, controls, horn and instrument display. Charging can be completed using the on-board Level 1 charger that plugs into a standard household outlet with a power cord that stores below the motorcycle seat. LiveWire can also be charged with a Level 2 or Level 3, DC Fast Charge (DCFC), through a SAE J1772 connector, (USA), or CCS2 – IEC type 2 charging connector in international markets.All Harley-Davidson dealers who sell the LiveWire motorcycle will offer a public charging station with DCFC.
Style
The LiveWire's style is just as stunning as the performance and follows a key Harley-Davidson styling dictum: the focus is on the motor. Just as the V-Twin engine is the most eye-catching element – the crown jewel – of every previous Harley-Davidson motorcycle, the electric motor is the first-look focus of the LiveWire motorcycle. Its bright case and mechanical, muscular shape is meant to convey the power it contains. In addition, the cast-aluminum case for the RESS has been styled with functional cooling fins. The bodywork, finished utilizing advanced paint technology to give the look of anodized metal, flows from a battery cover through to a high, wasp-like contoured tail section, with a rear fender that hugs the wheel so tightly that it almost disappears from sight.