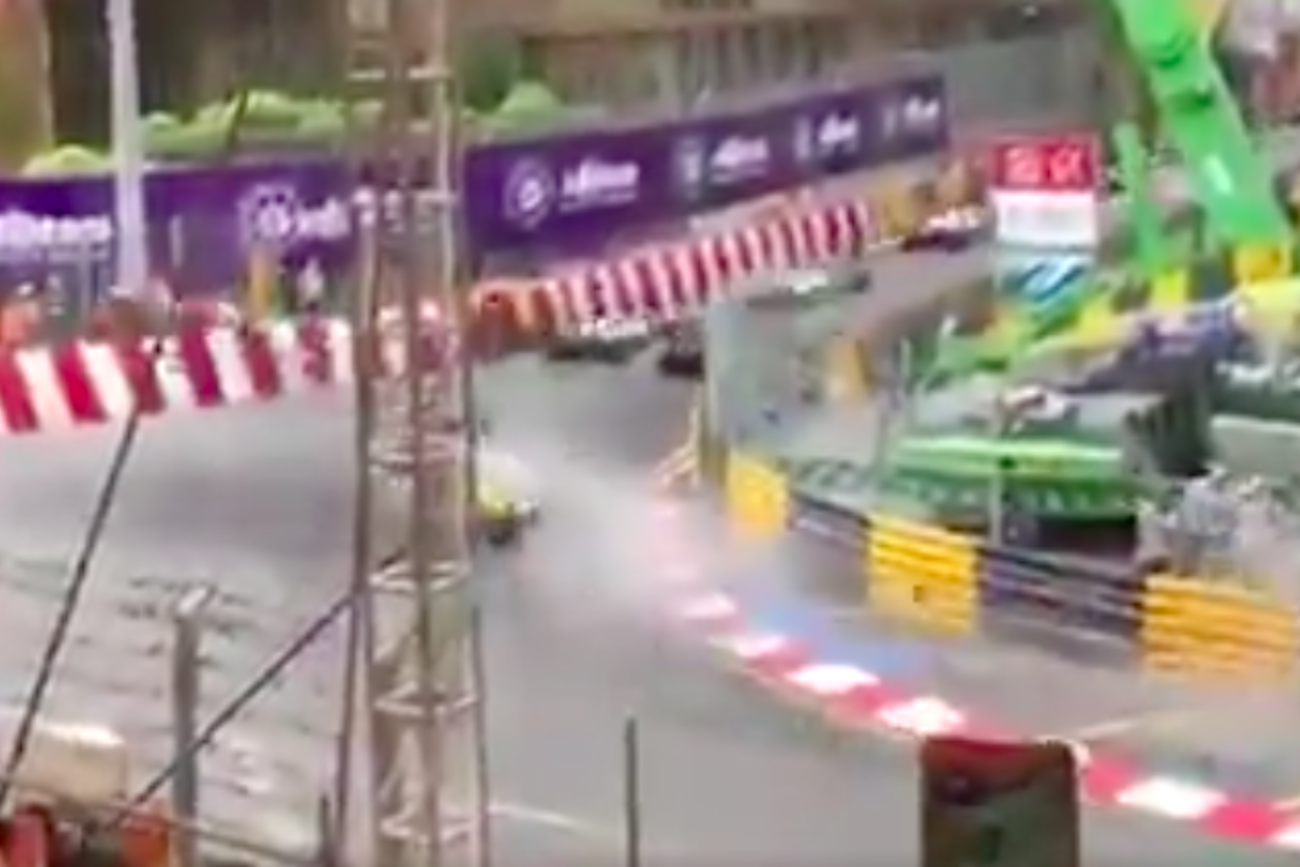 Features
Horrific Crash Sends Racer Through Safety Fencing At Macau Grand Prix
This is the scariest crash I've ever seen in racing.
Formula 3 racer Sophia Florsch hit the back of 15th-placed Jehan Daruvala, which sent her out of control and fired her over the barrier and through the catch fencing at the Macau Grand Prix.
According to Auto Sport, the 17-year-old German sustained a spinal fracture in the crash. They also reported that her vital signs are stable.
Per Auto Sport, the "speed-trap figure before the Lisboa braking area shows that she was at 276.2km/h (171.6mph)."
The area was occupied by marshals and photographers.
From Auto Sport:
One marshal, Chan Cha In, suffered a laceration of the face, abrasion of his upper abdomen wall and a fractured jaw.
Photographer Chan Weng Wang was diagnosed with a liver laceration and is being observed in hospital, and fellow photographer Hiroyuki Minami suffered concussion and will also be observed.
Fortunately Florsch wrote on Twitter that she was "fine" and will undergo surgery on Monday.