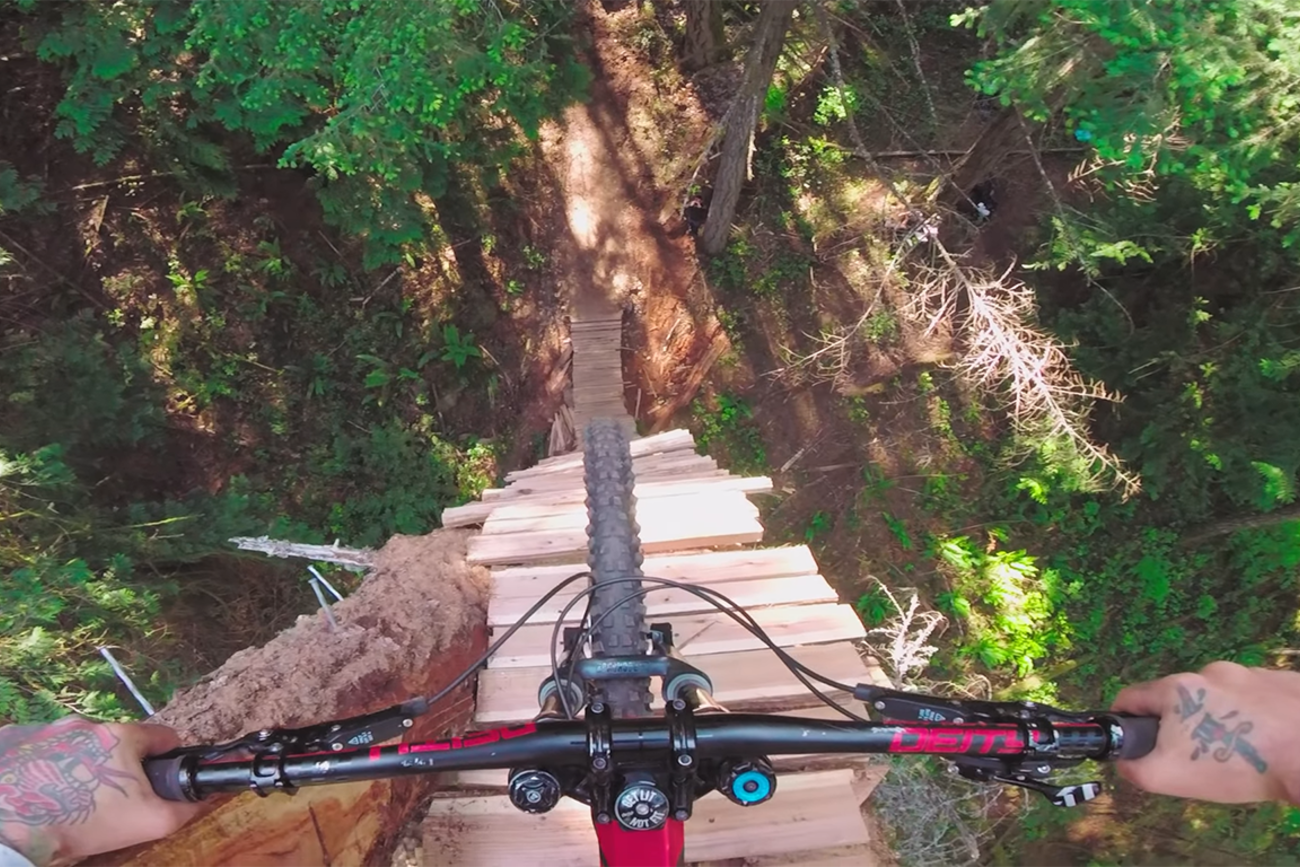 Features
Watch: Mountain Biker Risks Life And Limb To Drop From Tree Limbs
Despite being a recreational mountain biker who also has a penchant for videos of guys doing crazy things on two-wheels, I didn't know who Jordie Lunn was before seeing this video. And after watching his video, I'm still not sure I know anything about him other than his name.
Is he a pro mountain biker? Is he a lunatic with a death wish? Is he some weirdo with a chainsaw who lives in the woods making ramps, hits, and drops that are so ridiculous you're sure they're out of a cartoon? I don't know, but I'm sure the answer is some kind of mixture of all of the above.
One thing's certain though, after seeing this edit I'm subscribing to every form of social media Lunn's a part of. The opening drop literally made my stomach sick.