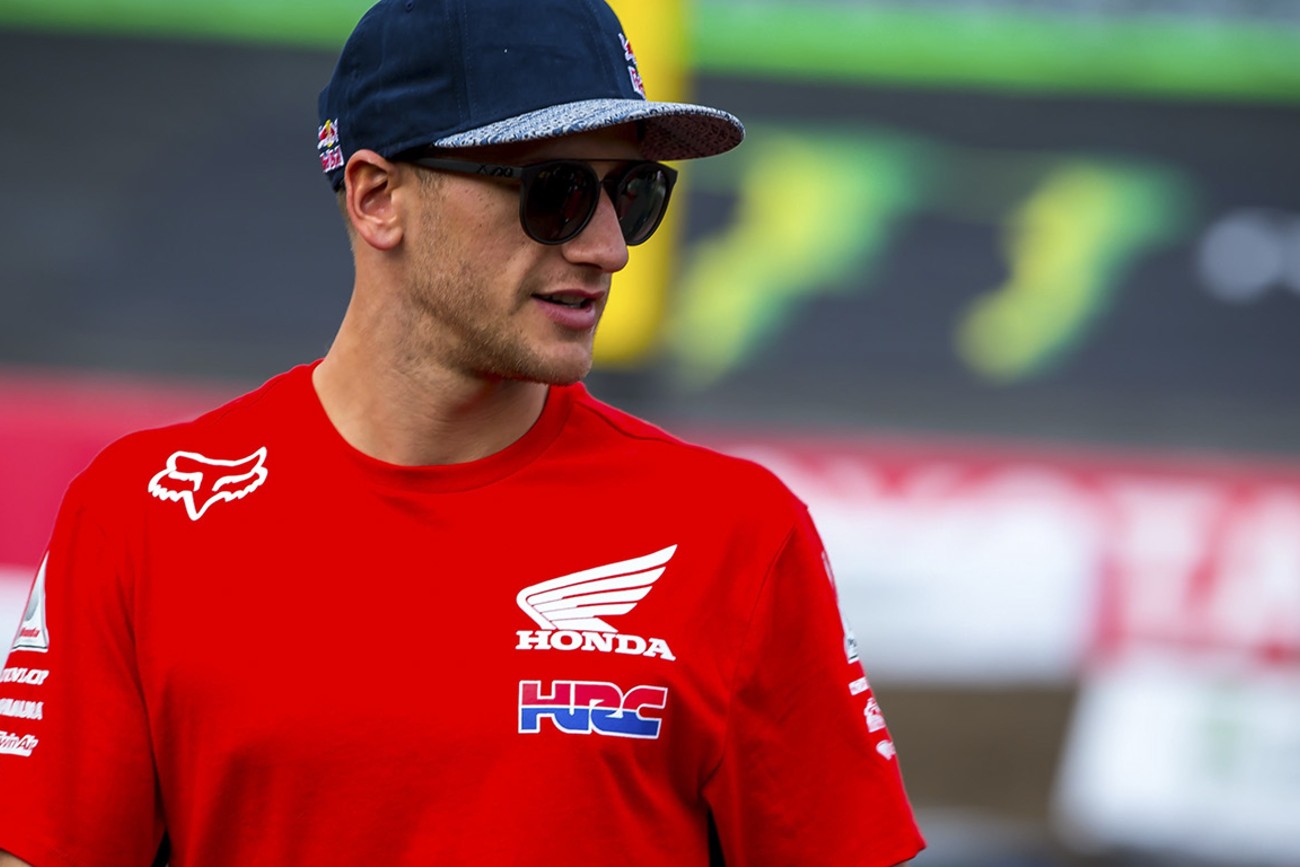 Features
Ken Roczen Featured In ESPN The Magazine
If you logged on to ESPN.com today to read about the NFL Playoffs or last night's NBA slate, you may have noticed a familiar face on the most popular sports website in the world (according to Alexa)—none other than Honda HRC's Ken Roczen.
Not even halfway down the page, sandwiched between a story about NBA mega star LeBron James, an upcoming NBA game, and predictions for the NFL Playoffs sits the headline: "How Supercross star Ken Roczen came back from career-ending crashes… twice."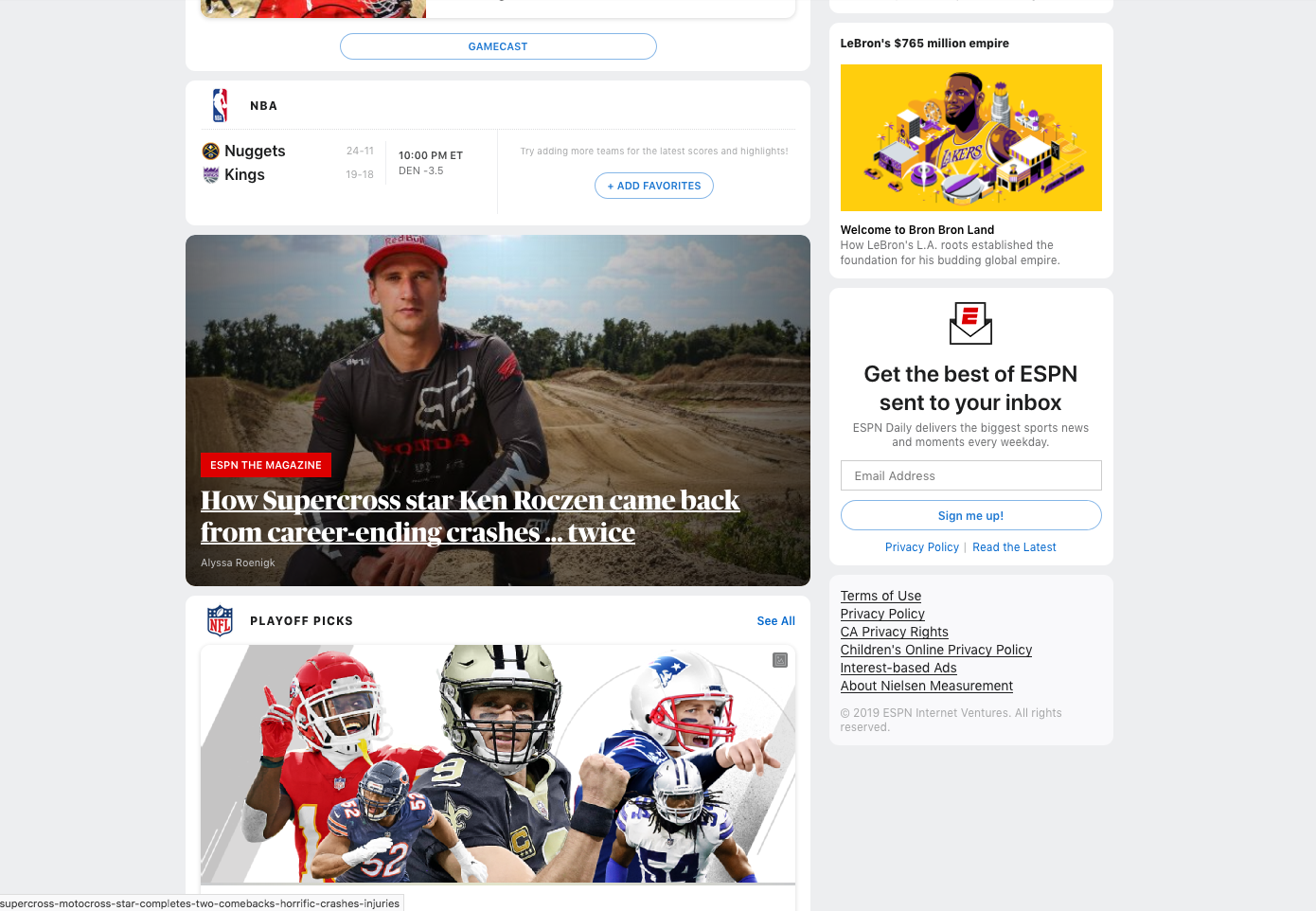 The story appears in the December/January issue of ESPN The Magazine but can be read in the full on ESPN.com. "Hell (And Back) On Wheels" is the official title of the piece, and of course centers on Roczen's return to racing following career threatening injuries to his left arm in 2017 and his right wrist/hand in 2018.
The story, written by Alyssa Roenigk, a veteran of the action sports industry, dives into what it took for Roczen to get back to racing, how his now-wife Courtney was there by his side, and much more.
Here is a brief except from the piece. Read the entire thing here or subscribe to ESPN The Magazine.
To understand where Roczen is today, it's vital to know where he was two years ago, on the first Thursday in January, two days before the start of the 2017 Monster Energy AMA Supercross season. The top riders in the 450 class -- the big leagues of the sport -- are seated at tables in Angel Stadium for their annual season-opening media conference in Anaheim, California. To a man, they're dressed in the typical garb of an off-duty motocross pro: jeans, collared shirt littered with sponsor logos and a baseball cap fronted with an energy drink brand.
And then there's Roczen. Ripping a page from the self-promo manual of Irish MMA star Conor McGregor, Roczen is wearing a custom navy-and-red plaid suit, blue paisley tie, light blue dress shirt and a Breitling watch. No hat, no logos. He'd arrived at the stadium an hour earlier driving a cherry red Acura NSX supercar, a film crew in tow. To say he's confident heading into this season ... well, he'll tell you himself.
"I want to transcend the sport," Roczen says that day. "It's like McGregor says, 'If you dedicate yourself to something, you can do it.' I want to be loved, to go further than anybody ever has. When I see people wearing a [Ryan] Dungey shirt, I think, 'I will make them wear a Roczen shirt by the end of the year.'"
Roczen has reason to feel like he's on top of the world as the new Supercross season begins, having recently dominated the Lucas Oil Pro Motocross outdoor series, switched to a new team and moved into a new home with his girlfriend, Courtney Savage. "Nobody had the confidence I did," Roczen says now. "I would look down the line at the start and think, 'You aren't going to beat me, or you or you.' I think they all knew it too."