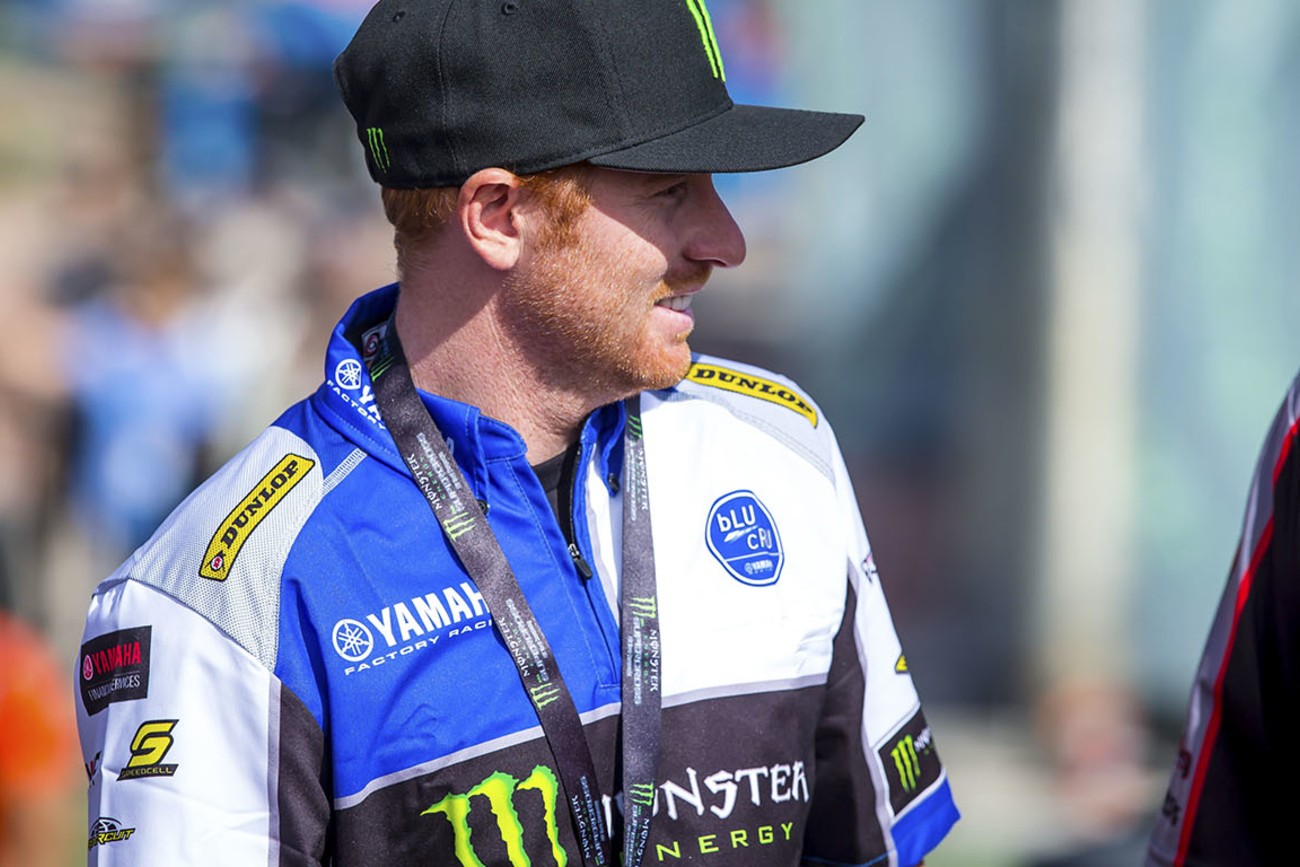 Features
Villopoto Forgets The Language Of NASCAR: Twitter
Well, this will probably be cool but the initial execution was a little off. It appears Ryan Villopoto's "Best Retired Guy Ever" tour is going to include a pit bike race at a NASCAR event, which is cool because minibikes are a great access point for new fans to think about motocross.
But RV's initial launch of this plan—by tagging seven-time NASCAR Champion (and former motocrosser) Jimmie Johnson on Twitter was, um, not quite right. A fan quickly pointed out that RV messed up some sponsor tags.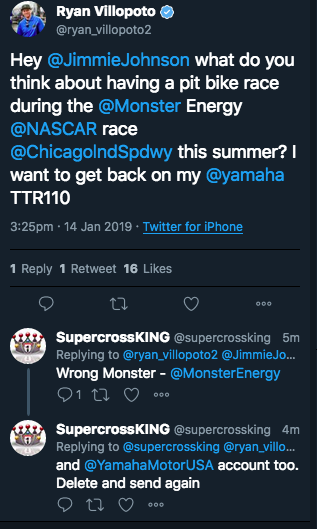 So then Ryan tried to fix it and accidentally added in some private text we shouldn't have seen.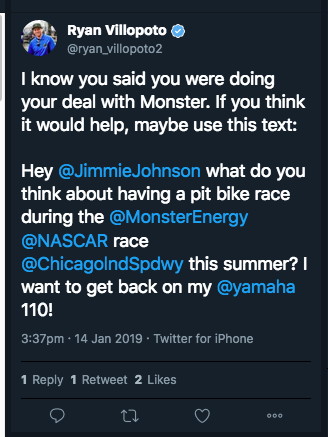 So then he fixed it one last time!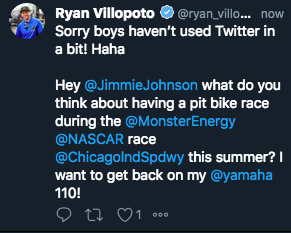 Bottom line, motocross social media has long since switched to Instagram as its main currency, whereas NASCAR still operates primarily on Twitter. So when RV had to jump back to a Tweet, uh, he was rusty.
He also put this on Instagram. Unsurprisingly, the post was flawless.
But whatever, if he gets to race a TT-R110 in front of some new fans in Chicago that will be cool. The Best Retired Guy Tour continues!