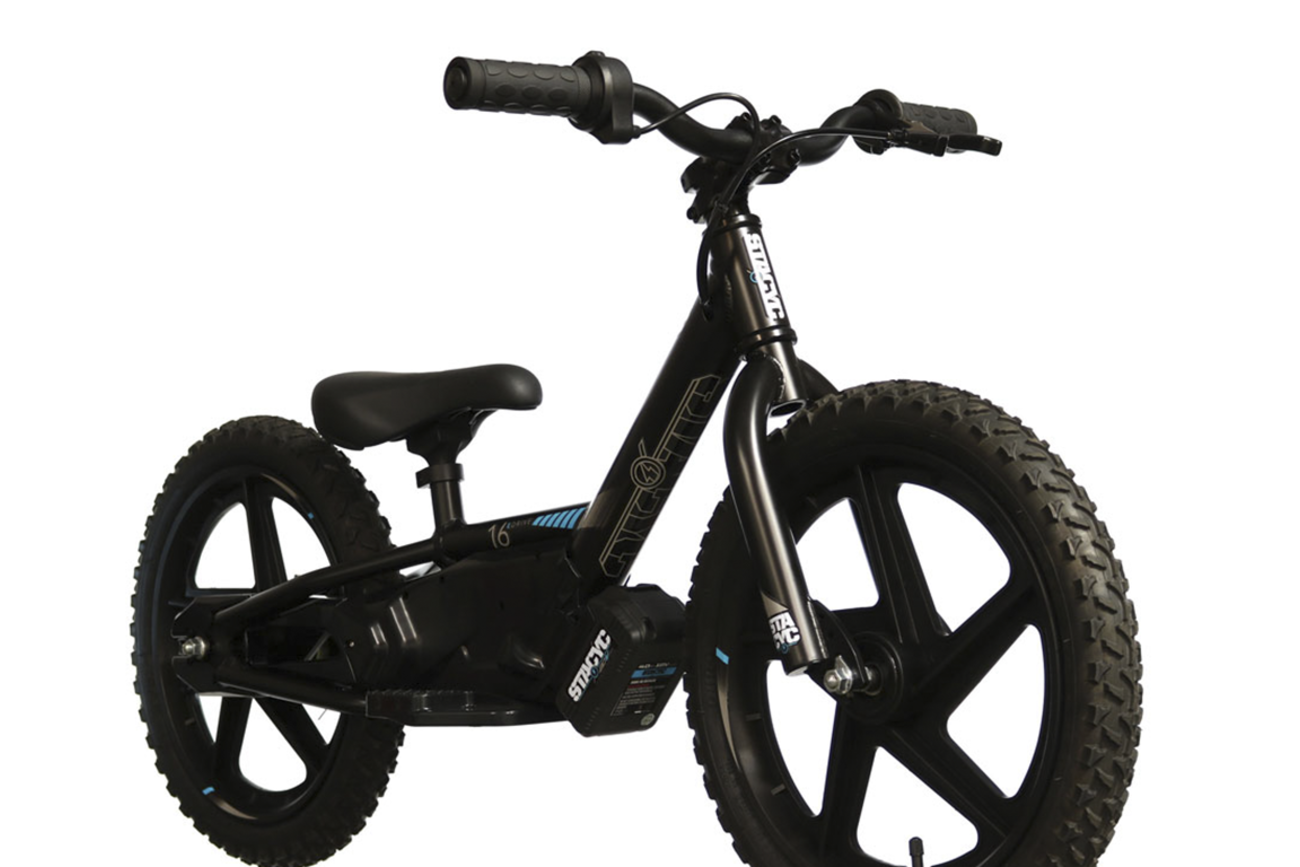 Features
Harley-Davidson Buys StaCyc—Future Motorcylists Built Through Tiny Electric Kid's Bike
Harley-Davidson is getting aggressive in pursuit of young riders, and building motorcycling for the future. Today the company announced it had acquired StaCyc, a small company that makes tiny electric dirt bikes. StaCyc, which stands for stablity cycle, is essentially a Stryder-style balance bike with a small electric engine and battery. The machine and company was founded by former KTM employee Ryan Ragland in his garage, and the first goal was just to get kids on motorcycles earlier—the StaCyc weighs just 18 pounds, and the electric power makes it more accessible to smaller kids than the traditional PW50 route. But Ragland's invention led to mass marketing, a company, dealership sales, and now a buy out by a massive company.
"After a few conversations with Harley-Davidson, we realized that the ethos of our brands and our commitment to bringing more riders to motorcycling were incredibly aligned," said Ryan Ragland, founder of StaCyc. "The opportunity to work with the team at Harley-Davidson and have the support to carry out our mission to create the next generation of riders is exciting. Together we're building a plan that fast-tracks our ability to help the industry create as many riders as possible."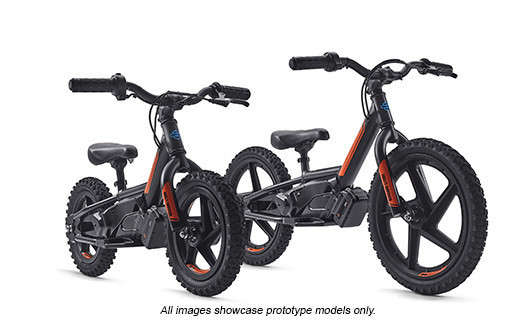 For the future, this is big for Harley. While the company only makes street bikes, it has shown research indicating few people buy a Harley as their first motorcycle experience. Many riders get a taste first on dirt bikes as kids, and then turn to Harleys as adults. If kids aren't exposed to dirt bikes, they don't turn into adults that ride Harleys. An investment in StaCyc is an investment in the entire hobby of motorcyling in general.
Remember, too, that Harley is making a big push into electric bikes via its LiveWire bike. From Harley's Press Release today:
The acquisition of StaCyc expands Harley-Davidson's electric portfolio and reinforces its commitment to lead in the electrification of motorcycling. Harley-Davidson previously announced plans to launch LiveWire™, a premium, high-performance electric motorcycle in fall 2019 and future lightweight and middleweight electric motorcycles at various price points starting in 2021. The StaCyc electric two-wheelers will provide an entry point for the youngest riders to enjoy the thrill of riding.
As a subsidiary, a Harley-Davidson branded version of StaCyc's 12-inch and 16-inch models will be sold through select Harley-Davidson dealers. The branded products will be available in the U.S. in the third quarter of 2019.
StaCyc branded EDRIVES will continue to be sold through StaCyc's existing distribution network.
The press release states that over 6,000 riders have been introduced to motorcycling first through a StaCyc. Not bad for a company that only started in 2016. Now it's up to Harley-Davidson to cultivate even more new riders, and keep them invested in the sport.
The StaCyc acquisition is the latest example of how Harley-Davidson is investing in opportunities that inspire increased ridership in the near-term and deliver sustainable growth for the future as part of its More Roads to Harley-Davidson plan. The accelerated plan, which was unveiled in 2018, focuses on building the next generation of riders through new products in additional motorcycle segments, providing broader access to the brand and products and a commitment to supporting and strengthening dealers globally.
"We've said previously that we believe electric vehicles are where global mobility is headed and they hold great appeal for existing riders as well as opportunity to build new riders," said Malenshek. "As we lead in the electrification of motorcycling, we're demonstrating our commitment by delivering a full range of electric products for a vast audience who will be inspired to imagine and discover what is possible from Harley-Davidson."
In the meantime, congrats to Ryan Ragland, who simply wanted to build a bike his son could ride. This started as a labor of love, but now it's turned into some good business.
---
Main Image: StaCyc