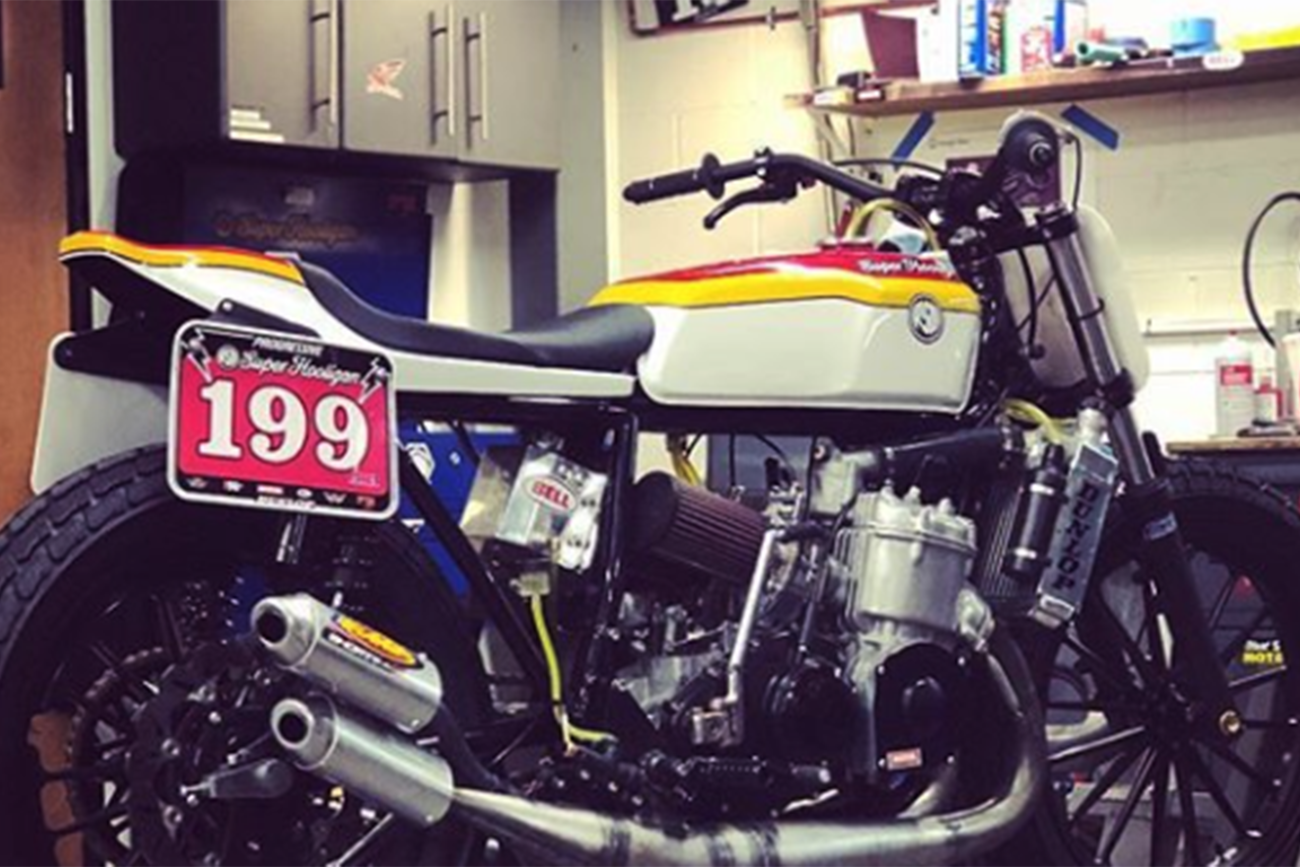 Features
Travis Pastrana Is Racing The Super Hooligan Race At AFT, And His Bike Is Awesome
Travis Pastrana can't just attend Bike Week. Nope, the legend HAS to compete.
After a surprise entry in the 10 a.m. race at the Wild Boar GNCC on Sunday, Pastrana is now set to compete in the Super Hooligan Exhibition race at the opening round of American Flat Track on Thursday, and my goodness check out this bike he's racing:
A two-stroke flat tracker!
As for GNCC, Pastrana ran up front early but then his hands were shredded, so he waited until the leaders came back around and finished out the race. Yes, he was on a Suzuki two-stroke (an RM250).
We bumped into Travis at the GNCC on Sunday and he told us he's basically riding the coat tails of his buddy Ryan Sipes, who raced the Daytona Supercross, the Wild Boar GNCC and will race the Daytona TT on Thursday. Team Puerto Rico MXoN ties run deep!
Also, Travis told us he "got lapped by the girls" at the GNCC. He shouldn't feel that bad, because WMX (Women's) Class winner Tayla Jones finished first overall in the morning amateur race at the GNCC. She lapped a lot of people!
---
Main image: Roland Sands Design
Chase Stallo contributed to this post.