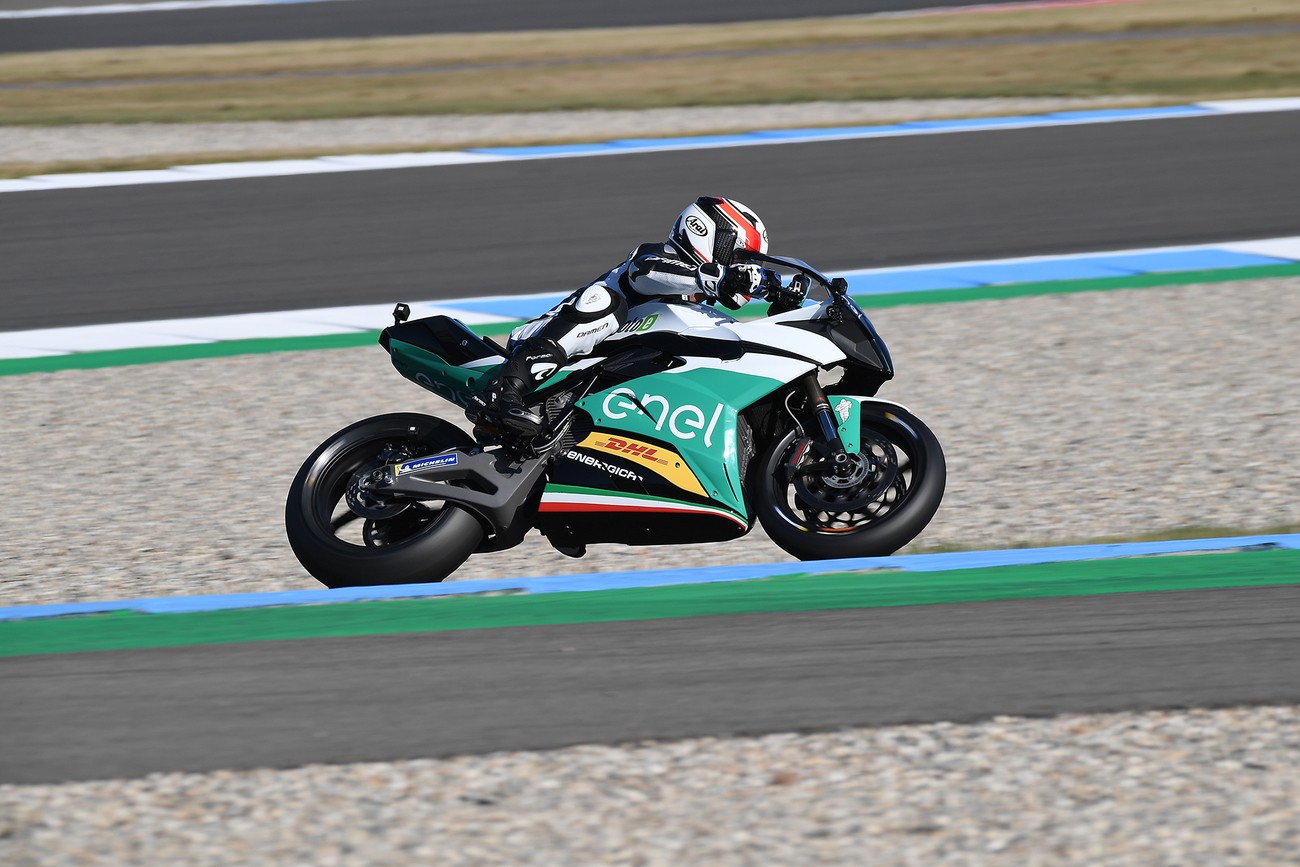 Features
Fire Destroys MotoE Paddock At Jerez
The start of the inaugural FIM Enel MotoE World Cup (a new road racing series for electric bikes, produced by the same group that produces the MotoGP World Championship) has been delayed indefinitely after a catastrophic fire last night at the Jerez Circuit in Spain. How bad was it? All the bikes in the series have been destroyed. Like, literally.
Yes, all 18 Energica Ego Corsa bikes that were set to campaign the 2019 season have reportedly been destroyed. MCN is also reporting that the teams, which were all based out of the same temporary structure, have "lost everything related to the championship, including tools, laptops, and riders' kit.
According to the MotoGP site, an investigation is underway to determine the exact cause of the fire.
"Dorna Sports and all of our partners in this new venture are committed to getting the FIM Enel MotoE™ World Cup back on track as soon as possible, with work already underway to begin rebuilding and replacing materials and motorcycles lost in the fire," the statement reads, in part.
"MotoE™ will race in 2019 and a revised calendar will be announced in due course. However, it can be confirmed that the FIM Enel MotoE™ World Cup will not race at the Circuito de Jerez – Angel Nieto as part of the Gran Premio Red Bull de España this season."
Series organizers, Dorna, have confirmed that no bikes were charging at the time of the incident. Fortunately no one was injured during the incident.
Still unsure what the cause of the fire was (and an investigation is underway) - but when lithium ion batteries burn, they really burn. pic.twitter.com/m36Thuw0Lc

— Simon Patterson (@denkmit) March 14, 2019
The opening round of the season was expected to be held on May 5 at the same Jerez venue during the MotoGP Spanish Grand Prix. Teams were in Spain this week for the second official test of the year.
The MotoE World Cup is a single-spec electric motorcycle World Cup that uses teams already within the Grand Prix paddock.
Motorsport is reporting that the series may open at the French Grand Prix at Le Mans, which was originally scheduled to host round two.
---
Main image: MotoGP