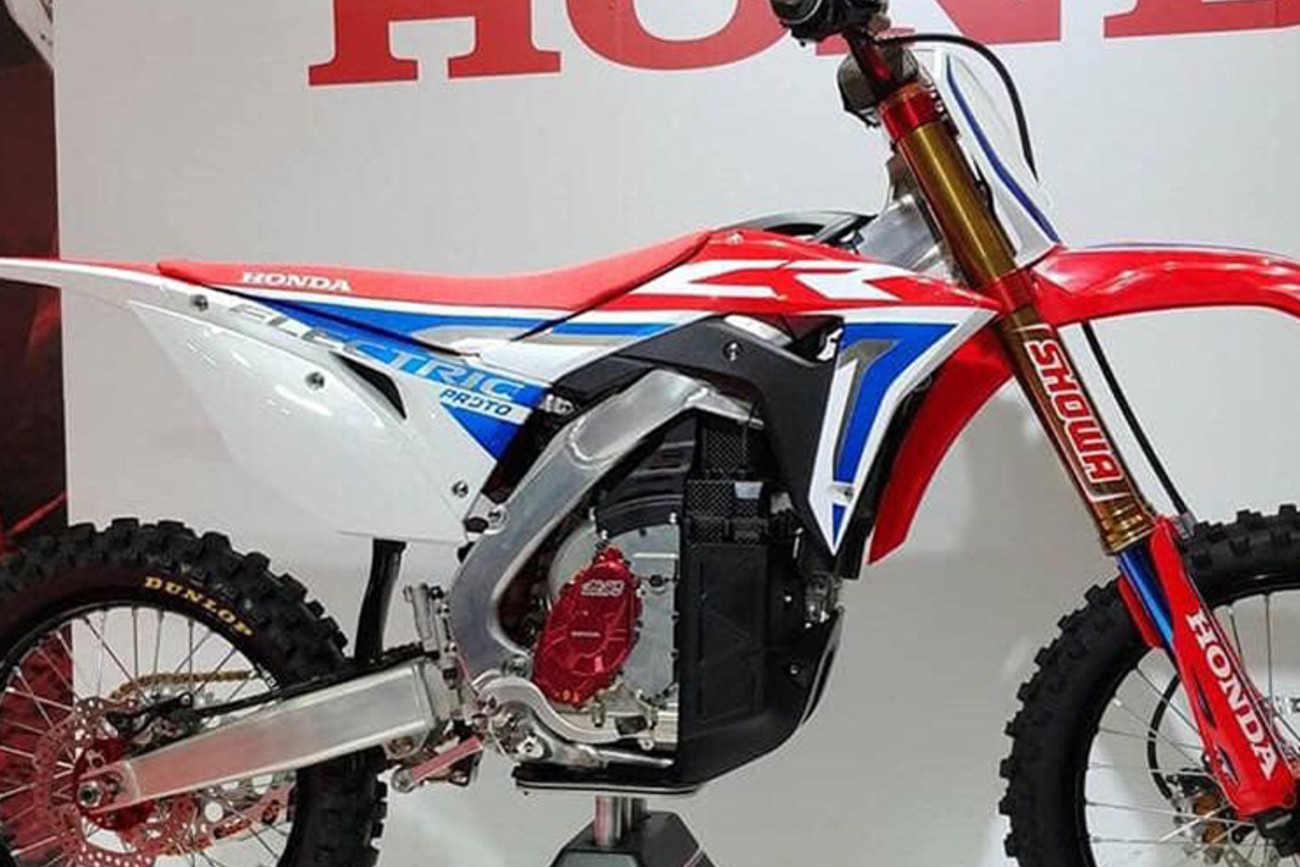 Features
This Honda CR Electric Prototype Looks Awesome
Nothing lost in translation here: Honda in apparently showing off a prototype CR electric concept at the Tokyo Motorcycle Show. We know this because the bike, in English, literally has the words Electric Proto written on the side panels. Thanks, Honda!
Media reports around the event indicate the bike is officially called the CR Electric, but we haven't found any other info as of yet.
Honestly, the reason this bike looks so cool is because it looks exactly like a current CRF250R or CRF450R, just with an electric motor and battery bolted into the frame. Most electric bikes try to differentiate themselves with wild styling—Honda is keeping it simple here and we like it. It also gives you the impression that this bike is ready to rip, because the chassis, suspension, brakes and ergonomics are based on proven components.
Of course, our knowledge of this machine ends there, because we haven't seen any stats such as power, range, or weight. Further, we don't know if Honda has any production plans here. A lot of the concepts you'll find at the Tokyo show are totally nuts and will never find their way into your local dealership. We think this bike is coming, though. Like it or not, electric bikes are going to be big, and a company like Honda would be stupid to get left behind in this segment. Further, Honda has always had a focus on clean and efficient powerplants. The brand is staunchly anti two-stroke (sorry not sorry) and even in its Acura luxury car range, has resisted producing big V8 engines even thought competitors like Lexus (Toyota) and Infiniti (Nissan) have been doing so for decades. Acura's flagship car, the NSX sports car, is a V6/electric hybrid. A clean, quiet, efficient CRF motorcross bike is an idea Honda can get behind.
We'll post more as we learn more. Or head to your local airport and book a flight to Tokyo now!