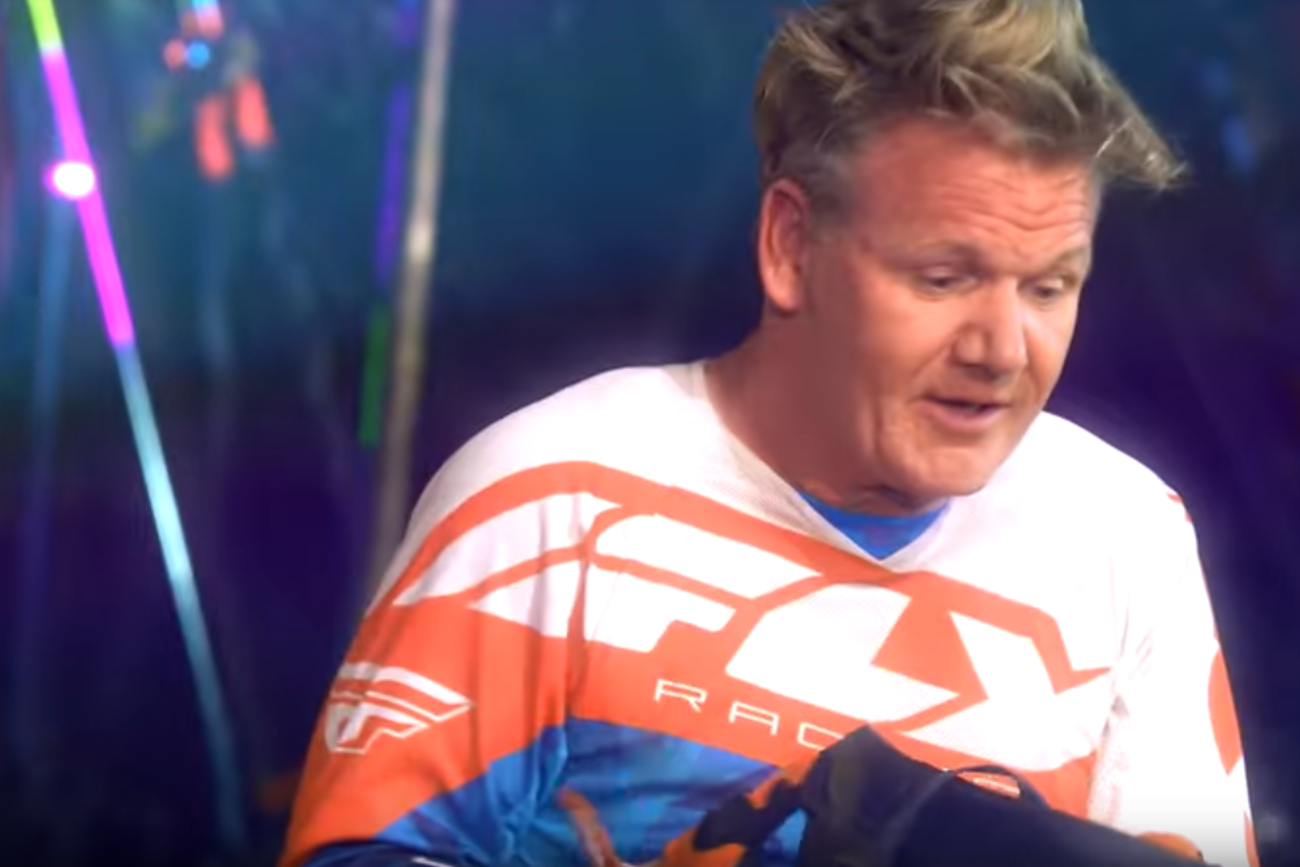 Features
Chef Gordon Ramsay, The Latest Fly Athlete
Earlier this week, reader Sean sent us an email with the headline: "Chef Ramsay Wearing Fly."
I've obviously heard of Gordon Ramsay, the famous British chef known for his fiery temper and expletive-loaded rants on his TV shows, but what did this have to do with Fly?
Luckily Sean sent me an easy link of a 52 second clip to an episode of Masterchef Junior (guess this is kids cooking?) where Gordon and the other judges (chefs?) are doing a wheel of death. We're pretty positive it was them, as later in the episode they all come out on bikes, wearing Fly gear.
I mean, no doubt that was Ramsay himself riding the wheel of death, right? This seems authentic, especially when you hear two-stroke sounds being emitted by bikes that appear to be four-strokes.
This is pretty cool. I'm assuming the show, which airs on Fox, probably does pretty well in the ratings, and anytime we can get motorcycles in front of a larger audience, it's a good thing. We reached out to Fly for comment and will post an update once we hear back.
Gordon Ramsey now joins James Cameron in the pool of celebrities wearing moto gear.