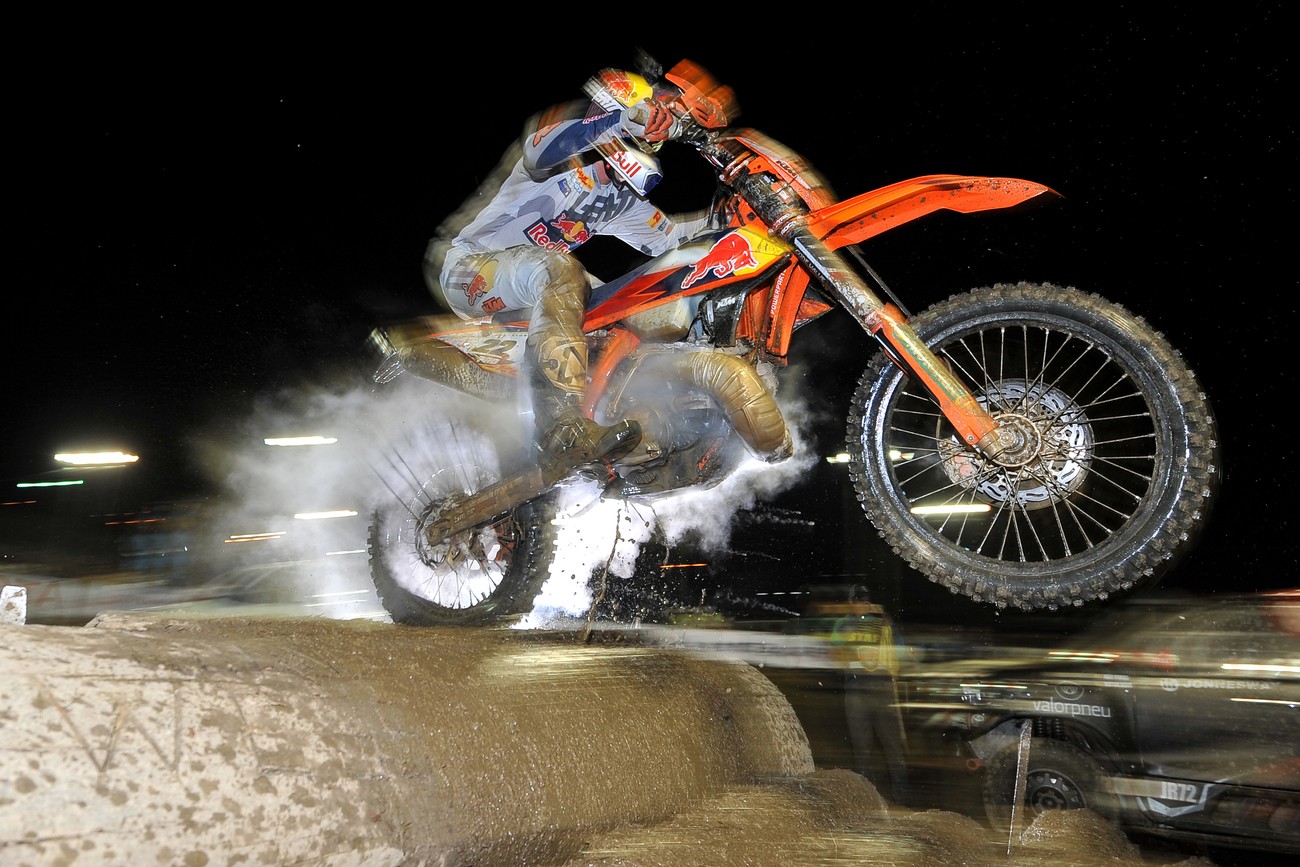 Features
No, KTMs Do NOT Run While Submerged In Water—Jonny Walker Found Out The Hard Way
During the World Enduro Super Series (WESS) in Lagares, Portugal, this past weekend, KTM's Jonny Walker was gaining on Husqvarna's Billy Bolt. Running in fourth, Walker tried different lines here and there, zigging when Bolt was zagging, as he tried to make his way around his competitor through the tight corners, steep stairways and everything else. Watching highlights from this series from the helmet cameras causes me stress by the way because these guys are absolutely nuts (but then again, aren't all dirt bikers?).
Right when Walker seemed to find a faster line, the Husky rider would suddenly be right in Walker's way. Once the group returned to the starting area, Walker and Bolt started to close in on KTM's Taddy Blazusiak (who ran in second). Walker was close to completing a pass for third as the group made their way onto the water section, where riders navigate over pallets that float on the water. When Walker went far inside on the last turn, only about a hundred feet from the finish line, he learned the hard way that KTMs do NOT run while fully submerged in water.
After the competition, Walker decided to make the best of it as he went back into the water—this time he expected to—as he performed a backflip in front of the cheering crowd.
Watch the full video below.
---
Main Image: João da Franca / Red Bull Content Pool